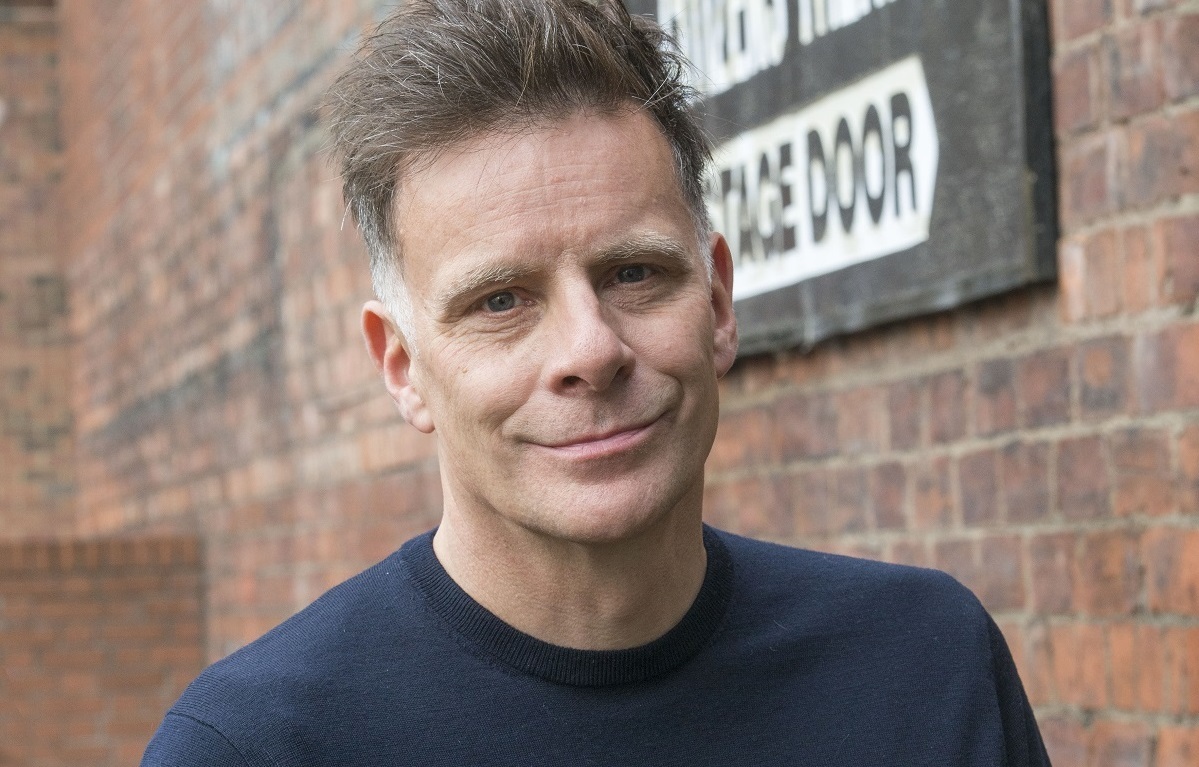 AS singer with Deacon Blue, Ricky Ross is used to leading choirs of thousands in mass singalongs at his band's concerts.
But when it came to actually writing music for a choir, it was a whole different proposition.
Ricky's also written songs for chart-toppers like James Blunt, Ronan Keating and Jamie Cullum, so it's safe to say he knows his way around a song.
However, his latest project sees him heading in a brand new direction in his 30-plus year career, as he's written songs for a stage musical based around the exploits of a choir.
Called, funnily enough, The Choir, it's just launched at the Citizens Theatre in Glasgow and it follows a group of disparate strangers such as a Tory councillor and Iraqi refugee who come together not always willingly in Wishaw, Lanarkshire, to sing in a community choir.
Funny, gritty and heart-warming, it's set to capitalise on the success of films and TV shows like Pitch Perfect and Glee.
Ricky however is the first to admit he had no real knowledge of choirs.
"I had no experience of them," he laughed.
"But there's a community group called Gie It Laldy, which is just yards from the theatre in the Gorbals and I went along to see them, which was useful.
"It actually has a similar make-up to our fictional choir. There's local people, people from abroad, some who can sing and others who can't.
"There's folk in that choir from the age of 16 through to retirees and they have nothing in common except they enjoy singing."
Ricky who also presents on Radio Scotland had thought about working on a musical for a long time but knew he wouldn't write the script.
So when Ricky's wife, fellow Deacon Blue singer and actor Lorraine McIntosh, got chatting to scriptwriter Paul Higgins, known for his role in The Thick of It, the project came together.
"Paul was back working at the Citizens and Dominic Hill had just come in as artistic director, so we met and discussed what we wanted to do," the 57-year-old said.
"Basing it around a choir was Paul's idea from about three years ago and it's developed from there.
"I enjoyed creating music for the stage and discovering new ways to tell stories through song."
Ricky with wife Lorraine in Deacon Blue (PA Wire)
The Choir will still be in full flow when Ricky takes to the road for an intimate solo tour, playing songs from his back catalogue and telling the stories behind the songs.
The tour, Lyric Book Live, starts in New Galloway on November 1 and takes in dates in Edinburgh, Aberdeen, Dundee and Glasgow, as well as Ireland and England before concluding in Amsterdam.
"I hadn't been convinced The Choir would happen this year, so I decided to do this because I thought it would be a good way to explain how songs work and take them back to the way they were written.
"I also hadn't gone out on my own since the late '90s."
But that's not to say we've heard the last from Deacon Blue. Having formed in 1985 and enjoying considerable chart success in the decade that followed, the band temporary split up before reforming on a part-time basis in 1999.
But the group has gone through a purple patch in recent times, releasing two new studio albums and playing at The Hydro and Royal Albert Hall.
"We decided not to do much touring this year, because I knew the musical project would take over my time.
"We released two albums and an EP within two years and I'm slowly getting there with the next one.
"December to January will be my time for writing and we're keen to make another album this year."
Ricky is also passionate about social affairs. He recently teamed with the Church of Scotland to launch an initiative called Speak Out 10,000 Voices for Change, which urged Scots to extend the hand of hospitality to refugees fleeing persecution.
"I've been very disappointed in our compassion for refugees," he said.
"Some things are opportunities and some are problems and I think this is a great opportunity.
"You need to take the long view on some matters Scotland needs educated, good people.
"You meet people who have fled and we have very good friends who came from Africa many years ago and are now great citizens here and are really contributing."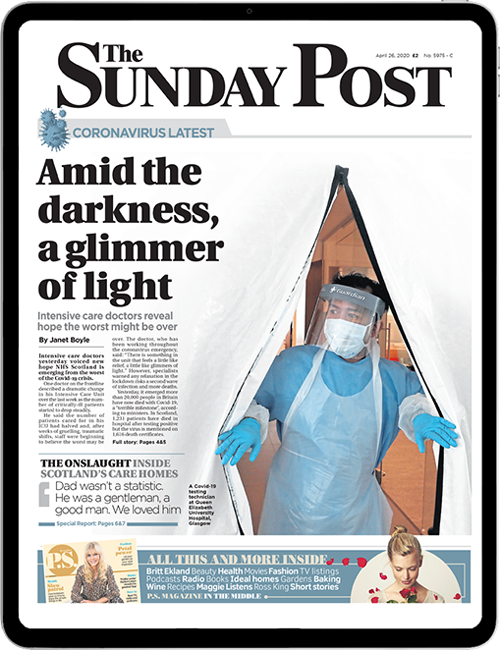 Enjoy the convenience of having The Sunday Post delivered as a digital ePaper straight to your smartphone, tablet or computer.
Subscribe for only £5.49 a month and enjoy all the benefits of the printed paper as a digital replica.
Subscribe