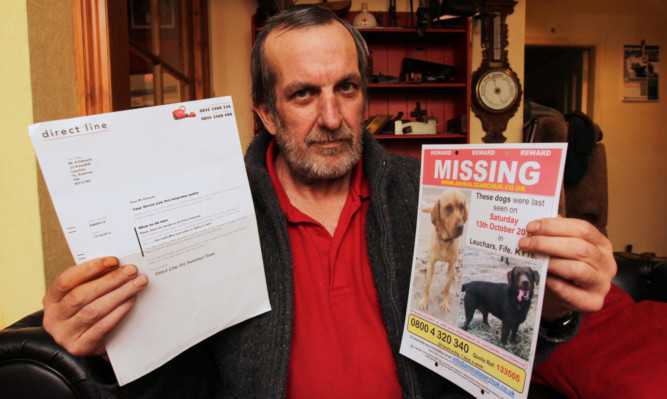 IT is a well-known fact that man's best friend is his dog. Or in the case of Andrew Edwards, from Leuchars, his dogs.
Andrew, however, was left heartbroken when his two labradors, Austin and Nelson, were stolen on the evening of October 13 last year.
Having his dogs fully insured with Direct Line, Andrew knew that if they were not found within six weeks then he would receive a payout from the insurance company.
Andrew had to produce receipts from both breeders he had bought the dogs from. Nelson cost £400 while chocolate lab Austin was £600.
As well as this Andrew also supplied Kennel Club documents with both breeders' names along with DNA numbers.
Andrew knew that both breeders were contacted by Direct Line. However, nearly five months later that was as far as he could get in the way of information as to what was happening.
Each time Andrew would phone Direct Line he got the same answer: "We are looking into it".
Andrew had rung up phone calls costing nearly £150 dealing with Direct Line.
At the end of his tether with the insurance giant, and under doctor's orders for stress since losing his four-legged companions, Andrew wrote to Raw Deal.
He asked if we could take up his case in the hope that our involvement would in some way prompt a response from the insurers.
We contacted Direct Line and very quickly they were able to bring this matter to a conclusion.
A spokesperson said: "Mr Edward's loss occurred within the first three months of the policy. Direct Line procedure recognises the loss of a pet through theft and straying as a claim susceptible to fraud.
"This had the consequence that the claim required thorough investigation. The time taken to complete these investigations varies on a case-by-case basis and we have no agreed completion time due to the nature of the complaint.
"In some occasions paying claims such as these take longer than we would like, but we have to balance speed of service with making sure all claims are paid correctly."
Andrew said: "I would like to thank Raw Deal for resolving my case with Direct Line pet insurance.
"After you contacted Direct Line I had a phone call within 72 hours from a fraud investigator from Lanark in a bid to make an appointment to interview me.
"Within five days of that interview having taken place I received payouts of £400 and £600 respectively for the two dogs.
"Thank you once again for all you have done for me."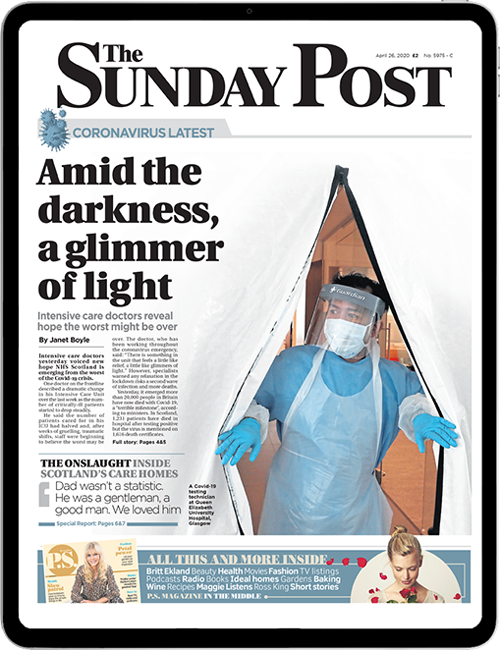 Enjoy the convenience of having The Sunday Post delivered as a digital ePaper straight to your smartphone, tablet or computer.
Subscribe for only £5.49 a month and enjoy all the benefits of the printed paper as a digital replica.
Subscribe