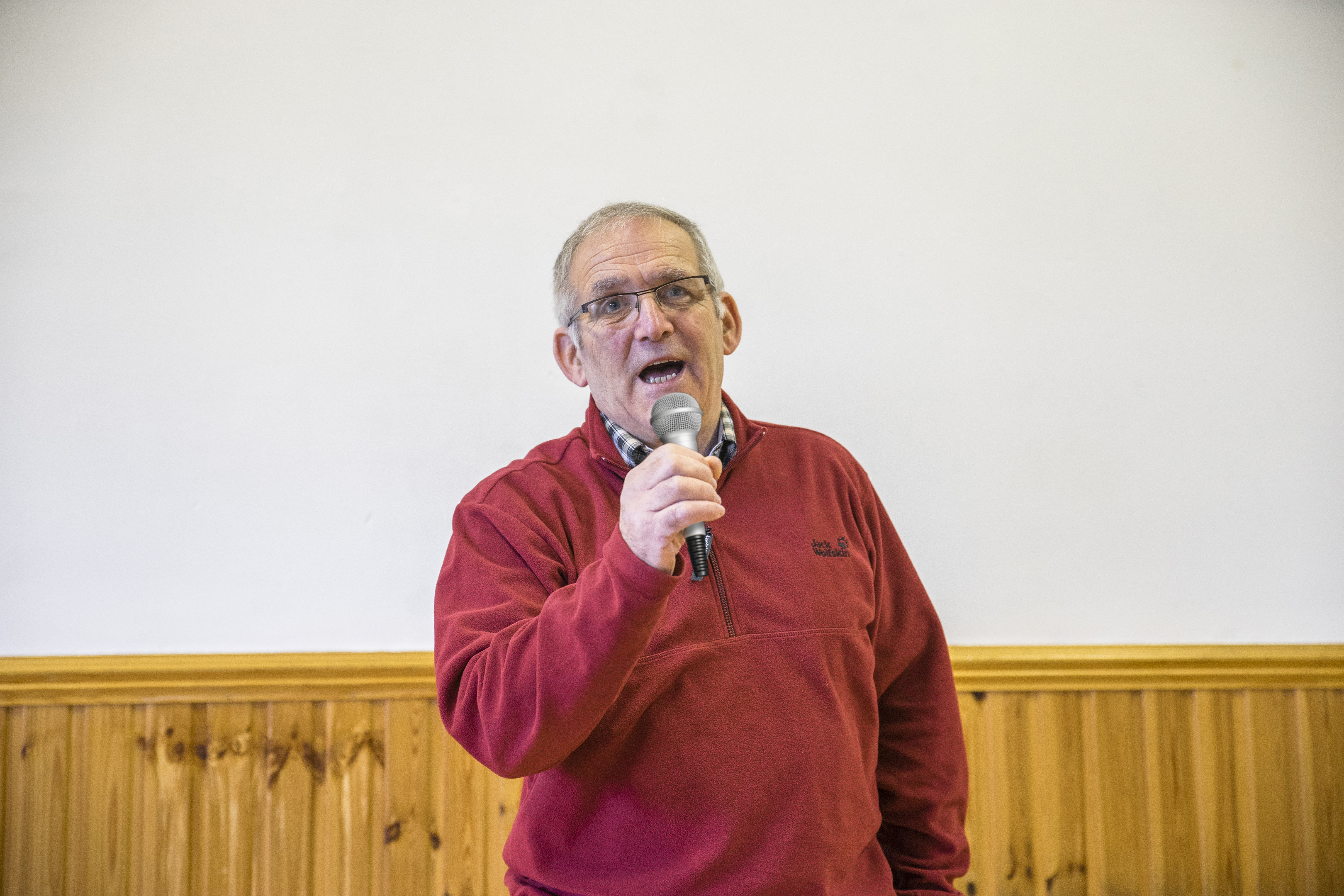 And no-one captures that spirit better than singer Don MacIver who was so desperate to carry on his performance, he had to be held back from doing so – just moments after "dying" from an on-stage cardiac arrest.
Don, who also works as a grave digger, was mid-song during a village hall ceilidh when he turned grey and keeled over.
Incredibly, the dad-of-two – who at the time was singing a song called Kay's Song about the 1950 "reclamation" of the Stone of Destiny from Westminster Abbey – was zapped back to life with a heart defibrillator by stunned audience members.
After they brought him back from the brink, plucky Don tried to carry on with his "turn", even though he had been out cold for more than three minutes.
"I just wanted to get back up and finish the song but nobody was letting me move," he said.
"I certainly felt well enough but didn't realise I had 'died' for three minutes."
The 64-year-old – who works as a grave digger for the local council – was performing at a village social near his home in Poolewe, a small village in Wester Ross, 75 miles from Inverness.
"You have often heard of singers dying on stage, but I did it for real," he said. "I was in the middle of a song about the Stone of Destiny when I saw the audience move into the distance. I struggled to sit down and that was the last thing I remember."
Without wasting a second, nurse Maureen Cumming – who seconds before had been enjoying the performance – began giving him mouth-to-mouth to keep his brain supplied with oxygen while relative Anna MacIver raced for the nearby defibrillator.
"I knew right away how bad this was," said mum-of-two Maureen. "I'd witnessed this several times before when I worked in a ward attached to a coronary care unit.
"There wasn't a moment to lose if we were to get him back to life. When he didn't respond initially, I feared he never would."
Bin lorry man and retained firefighter Michael McLean applied chest compressions while Anna blasted him with a heart-start defibrillator.
Maureen said: "After we got Don back we thought we were losing him again.
"But he gave a cough as he came round and I felt hugely relieved."
Fortunately the community hub had been fitted with a heart-starting defibrillator machine.
It was placed in the centre by another campaigner Ross Cowie, 56, whose life was saved by one.
The former shinty player has placed 150 defibrillators across Scotland over the last 10 years through his charity, Lucky2BHere.
"Seeing people like Don alive after dying gladdens my own heart," revealed Ross.
"Without the defibrillator he wouldn't be here."
Despite scans and extensive medical tests, doctors could find no reason for Don's cardiac arrest. They implanted a mini defibrillator attached to his heart to shock him back should it ever stop again.
"There is nothing wrong with the plumbing of my heart," he said.
"It seems to have been an electrical glitch."
Don  now plans to hold a fund-raising concert to buy more heart-start machines for other cardiac arrest victims.
"Saving someone else's life is the least I can do," he said.
"I can't wait to start singing in public again. But, this time, I promise not to die on stage."
---
READ MORE
Dumfriesshire village transforms phonebox into lifesaving defibrillator unit
I owe my life to a team of firefighters after collapsing at wedding dinner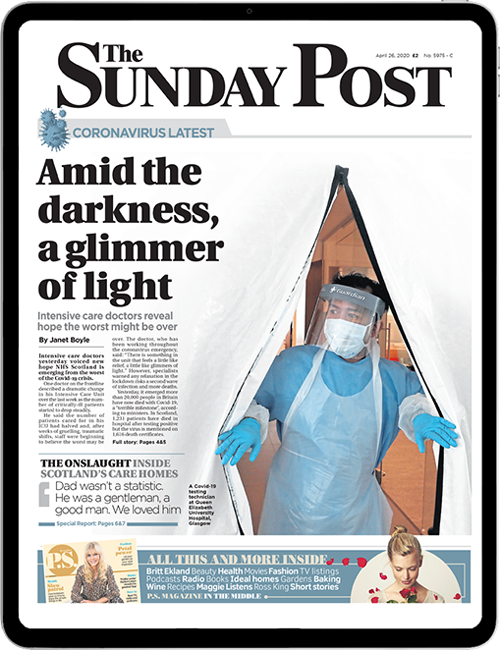 Enjoy the convenience of having The Sunday Post delivered as a digital ePaper straight to your smartphone, tablet or computer.
Subscribe for only £5.49 a month and enjoy all the benefits of the printed paper as a digital replica.
Subscribe