Although she didn't realise it, she was having a massive heart attack.
And she's only alive today because her new puppy Beau kept jumping on her, refusing to give her peace.
Dragging herself up to get him away, she called for help and an emergency operation saved her life.
Now, on the second anniversary of the day she nearly died, she's backing the British Heart Foundation's new Wear It Beat It fundraiser as part of February's Heart Month.
The BHF is trying to raise awareness of the dangers posed by a family history of heart disease.
Pamela, who lives in Neilston, East Renfrewshire, saw her dad die young from a heart attack.
"He was just 54 and it came out of the blue," said Pamela, 34.
"My sister Gillian and I were at his house and he was feeling unwell. Suddenly, he just collapsed.
"My sister called 999 and I tried to give him CPR but despite that and the best efforts of the paramedics there was nothing that could be done.
"He had seemed so fit and healthy and it was such an awful shock."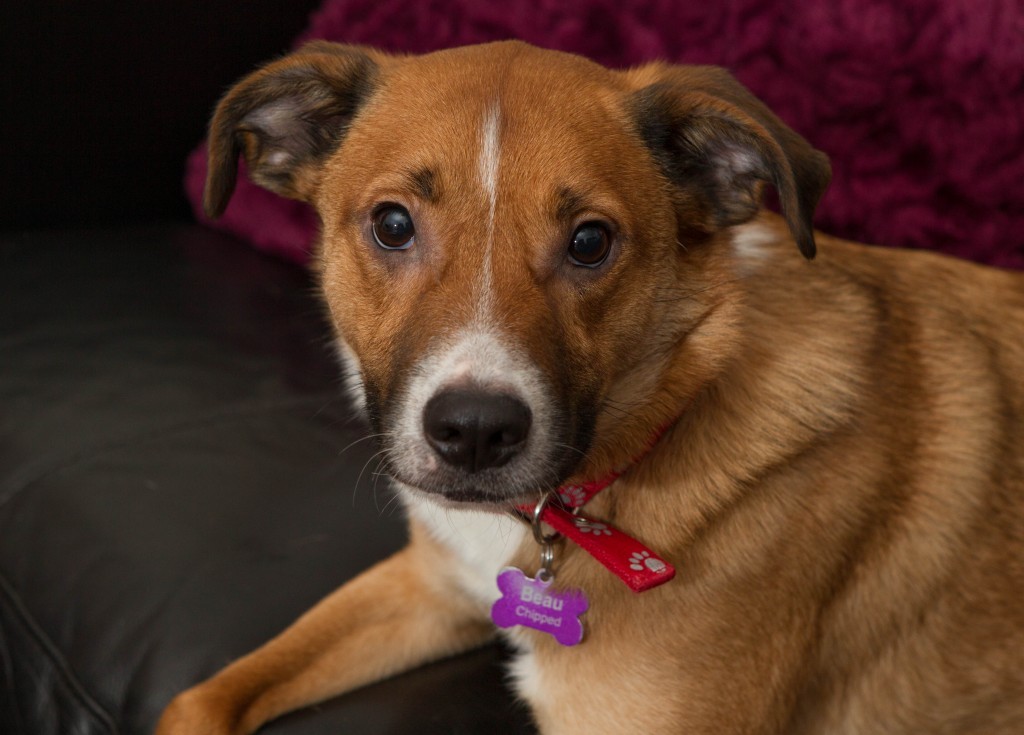 It will be 10 years in March since Pamela lost her dad, and he was just one member of the family with problems.
Her uncle had a heart attack and both grandparents had heart trouble.
"My dad's dad had angina and I heard that my mum's dad had a heart attack and actually died four times on the operating table," said Pamela, who was a nursing student at the time she was struck down on February 6, 2014.
"It obviously concerns you, but because everything had been on the male side of the family I honestly never thought it would happen to me.
"And certainly not so young."
Pamela woke up in the early hours of the morning with chest pains and was seen at hospital after calling NHS 24.
But she was told it was flu and given paracetamol which eased the pain. After going to bed that night, though, the pain became so bad that she sought comfort on the cool, tiled kitchen floor.
"Beau was just a puppy and he kept pestering me," says Pam.
"I'm so glad he did – he saved my life. I was having the heart attack at the time and if I hadn't made myself get up to move him it would have been too late and I'd have died.
"As it was I phoned and an ambulance rushed me to hospital and I was taken straight into surgery."
Pamela admits she was so out of it with the morphine she'd been given that she said she "was fine" on being told what was happening.
With the main artery of her heart blocked she had a stent fitted, and only after that did the enormity of what had happened hit her.
Since then she's quit smoking, followed a healthier eating and exercise routine and found new love with fiancé Ronnie. And she's firmly backing the BHF campaign.
"If there is any family history of heart disease then you have to talk about it and be aware it can hit anyone."
For more info, visit bhf.org.uk
---
READ MORE
Cervical cancer test saved my life… so don't delay it
Invasion of the Viking super-cats that are growing in popularity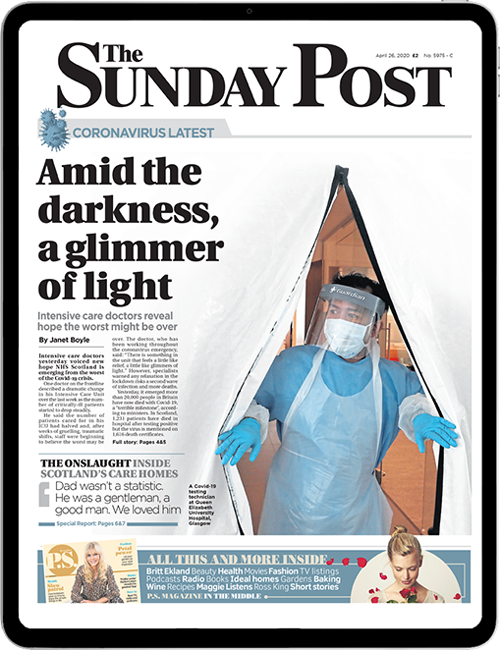 Enjoy the convenience of having The Sunday Post delivered as a digital ePaper straight to your smartphone, tablet or computer.
Subscribe for only £5.49 a month and enjoy all the benefits of the printed paper as a digital replica.
Subscribe