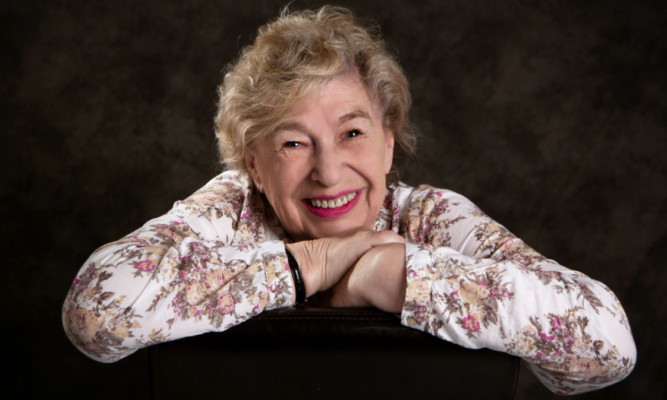 AUTHORS Stuart MacBride, Ian Rankin, Christopher Brookmyre and Val McDermid have all made our list.
Death Of A Liar
MC Beaton £18.99 hardback, £9.49 Kindle
The 30th book in the series again sees the hero, Hamish Macbeth, investigating murder most foul in the Highlands.
Whatever your perception of the north of Scotland, it's unlikely to tally with Beaton's fictional portrayal of a wildly beautiful area where dark deeds seem to lie behind every door.
As the body count rises, it's hard not to be reminded of Midsomer Murders, another rural homicide hotbed.
Hamish Macbeth is still a sergeant despite a track record which has seen him put dozens of killers behind bars, apparently because he is reluctant to move away from his home turf.
He's also unlucky in love, despite a job and status which would make him a fairly decent catch, you'd think.
Called to visit a woman who claims she's been brutally attacked, he discovers she's a compulsive liar and probably made the story up.
On a return visit to her isolated cottage, he discovers she has been killed. Investigating her life and death, he finds she's part of a bigger picture.
These are Highlands populated by eccentrics and superstitious old people, and policemen rely on intuition rather than modern policing technology to solve crimes.
Would a policeman really be allowed to question someone suspected of trying to kill him, share details of a case with people he'd only just met or take his pet dog and cat on every job?
Though set now, when mobile phone calls are apparently possible from remote Highland valleys, this is a cosy, nostalgic detective story.
There are no graphic descriptions of the deaths to worry nervous readers, and preoccupations such as finding a decent bacon roll seem to be as crucial to the police as tracking down clues.
Rules may be broken, but Glasgow and interfering bosses are so far away that nobody is going to get caught with a whisky bottle in their drawer.
Of course, in fiction anything is possible, and such details won't spoil the tale once you've suspended your disbelief and entered Hamish's world.
Our verdict 5/5
'Maybe the Scottish have a dark sensibility': Award-winning crime writer Graeme Macrae Burnet on success, stories and the Edinburgh Book Festival
The Missing & The Dead
Stuart MacBride £16.99 hardback, £6.54 Kindle
Having caught a particularly twisted killer, Logan McRae is expecting some recognition for his efforts.
His bosses have other plans, and he finds himself shunted off to a district where cash machine
ram-raiders and small time drug dealers are the order of the day.
When the body of a young girl is washed up, it becomes clear that his days of assisting with big investigations are not over.
Our verdict 4/5
Runaway
Peter May £18.99 hardback, £2.85 Kindle
Fifty years after five teenagers from Glasgow headed for London to pursue their musical dream, a brutal murder forces three of them to go south once more.
They have to confront a dreadful truth that they've tried to forget. But it seems their memories of events in 1965 aren't accurate.
They, and the reader, gradually uncover what actually happened all those years ago.
Our verdict 4/5
Author Denise Mina becomes first woman to win Scottish Crime Book of the Year at Bloody Scotland festival
Dead Girl Walking
Christopher Brookmyre £12.91 hardback, £6.64 Kindle
With looks, fame and talent, Heike Gunn has it all. Then, she disappears.
Jack Parlabane has little to get him out of bed in the morning. His career as a journalist has gone, along with his marriage and self-respect. His chance for redemption comes in a phone call, but depends on him finding out what happened to Heike.
A story that moves from Berlin to Barcelona, from Milan to remote Scottish islands.
Our verdict 4/5
The Beat Goes On
Ian Rankin £9.00 hardback, £6.99 Kindle
The creation of Ian Rankin, Inspector Rebus is perhaps Scotland's best-known fictional detective.
Through the eyes of the iconic cop, readers see the darker side of Edinburgh. The short stories in this collection were written for magazines, composed for events, and broadcast on radio. All feature the irascible Rebus.
Essential reading for lovers of crime fiction.
Our verdict 4/5
The Skeleton Road
Val McDermid £18.99 hardback, £6.99 Kindle
A standalone psychological thriller in which seemingly unconnected threads are expertly drawn together.
When a long-dead body is found in an abandoned Edinburgh tower, it falls to DCI Karen Pine of Police Scotland's Cold Case Squad to discover what happened.
Throw in a death in Crete, an Oxford professor and war crimes investigators and you get some idea of the broad scope of this book.
Our verdict 4/5
The Last Refuge
Craig Robertson £10.39 hardback, £2.99 Kindle
Arriving on the Faroe Islands, John Callum hopes to escape his previous life and make a new start.
The warm welcome he receives from the close-knit community makes him believe this might be possible.
But there's no escaping his terrifying nightmares. After a murder takes place, John is once again the outsider.
Worse, his nightmares start to take an even more disturbing turn. Could he be guilty?
Our verdict 4/5
Troubled Waters
Gillian Galbraith £13.48 hardback, £5.99 Kindle
The sixth in the Alice Rice Mystery series by journalist turned advocate, Gillian Galbraith.
Within hours of the disappearance of a young disabled girl, a body is washed up on a small island in the Forth.
No sooner has the identity been established, than another body is washed ashore elsewhere.
Can Alice find what links the deaths and prevent another?
Our verdict 4/5
The Hourglass Factory
Lucy Ribchester £3.49 paperback, £3.32 Kindle
The first novel from a winner of the Scottish Book Trust's New Writers Award for fiction.
The setting is London pre-First World War when the Suffragette movement was on the rise.
It's a mystery seen through the eyes of a female reporter in a male-dominated world and a policeman frustrated by his boss.
An acrobat disappears mid-performance.Who was behind it?
Our verdict 4/5
Handsome Man's Caf
Alexander McCall Smith £11.89 hardback, £5.99 Kindle
The latest offering in the No1 Ladies' Detective Agency Series by Alexander McCall Smith, one of the world's most popular authors.
His creation, Mma Ramotswe, has been described as an African Miss Marple, and there's something of the charm of Agatha Christie in the way he writes about daily life in Botswana.
Change is heralded by Mma Makutsi's arrival with her business plan.
Our verdict 4/5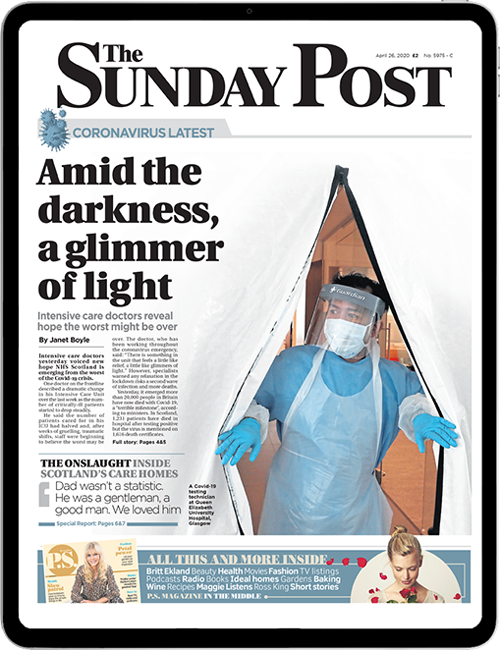 Enjoy the convenience of having The Sunday Post delivered as a digital ePaper straight to your smartphone, tablet or computer.
Subscribe for only £5.49 a month and enjoy all the benefits of the printed paper as a digital replica.
Subscribe