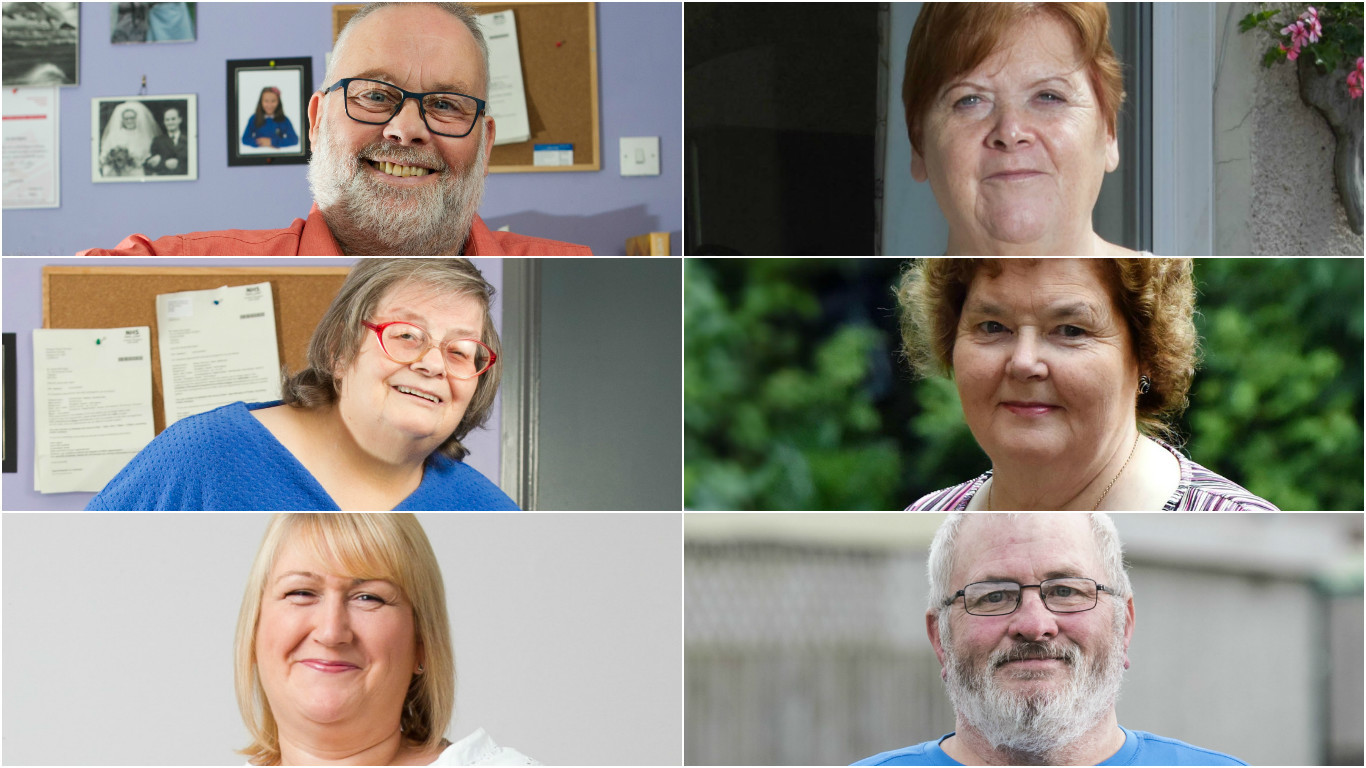 WHEN it comes to diets, one size certainly doesn't fit all.
Whether you're a picker, binger, rewarder, rusher, socialiser, settler or comforter, everyone has different eating habits, preferences and styles.
So what suits perfectly for some can be a nightmare for others.
There are countless plans to choose from, some trendy, others more traditional – but which one would suit you and your lifestyle?
From foodies to fussy eaters, six brave Sunday Post readers agreed to try different diets and have their progress tracked.
Over the next six weeks, our weight loss wannabes will test their willpower. And we'll check in with them at the end to see whether the eating plans can spark their 'shape up' spirit – or turn out to be dieting disasters.
Delia Pettigrew, 68, Ardrossan
Occupation: Retired childcare worker
Weight: 15 stone 2lbs
Diet Plan: Paleo Diet
How it works: Based on how we used to eat back in the day…WAY back in the day. You can only eat anything we could hunt or find, eg meats, fish, fruit, vegetables, nuts and seeds. If a caveman couldn't eat it, neither can you. It's heavy on protein and light on carbs.
The nutritional approach works with your genetics to keep you lean, strong and energetic.
Ideal if…you hate calorie counting
Target Weight: 14 stone
"I'm going on holiday in a few weeks and want to feel comfortable when I go, rather than hindered by my weight.
"To be honest, my weight has been up and down – and I've been on diets most of my life. I think I must have tried most of the weight loss plans out there. Some have worked, others haven't been such a success.
"I don't really like calorie counting and have a bit of a sweet tooth…chocolate and fizzy drinks are my downfall. And cakes….I can't resist a strawberry tart!
"Hopefully I'll manage well on this diet. I really want to do it for myself and with any luck it will be the kick start I need for a healthier lifestyle."
Chris Nicoll, 71, Formerly Dundee, now The Wirral
Occupation: Retired social worker
Weight: 15.5 stone
Diet Plan: Slimming World
How it works: Instead of telling you what you can and can't eat, Food Optimising puts you in control. You don't need to worry about weighing all your food, counting points or monitoring every mouthful. Slimming World involves following healthy recipes and there's an option of a weekly weigh-in class.
Ideal if…you don't like being banned from certain foods. You can enjoy your favourite treats every day and still lose weight.
Target Weight: just to lose some. The more, the better!
"I would say I live a relatively healthy lifestyle.
"When it comes to exercise, I can't really do much more than I already do…I have circuit training twice a week, keep fit once a week, I'm a member of a swimming and a walking club and I do country dancing as well…I'd almost consider myself an athlete!
"I eat healthy foods, no junk or takeaways pass my lips, but I think I struggle with an eating schedule – and portion control.
"Because I'm so busy I can end up not having dinner until 11pm, or eating in a rush.
"Having one eye on the clock all the time means I don't do the things you're supposed to do, like chew each mouthful a certain number of times.
"I think joining Slimming World will be good, because it will make me think more about the foods I'm eating – and enjoying them.
"Fitting the weekly weigh in classes into my busy schedule won't be easy, but I think having a target and someone keeping an eye on and supporting me will be a huge help."
Dave Haggart, 57, Elgin
Occupation: Electrician
Weight: 16 stone
Diet Plan: The 5:2 Diet
How it works: Eat normally for five days of the week – but fast for two. Well, reduce your calories on these days. The 5:2 is more of an eating pattern than a diet. There are no requirements about which foods you should eat, rather when you should eat them. On these days, reduce your calorie intake to a quarter of your daily needs. This is about 500 calories per day for women, and 600 for men.
Ideal if…you like guilty pleasures like cakes. You can still have them, but opt for a much healthier version.
Target Weight: 12.5 stone
"Why do I want to diet? Quite simply I'm not happy with the size I am at the moment. I'm not getting any younger, but that doesn't mean I shouldn't keep up appearances.
"I used to go to the gym twice a week but since getting deep vein thrombosis in my leg, that's not so easy anymore so dieting is the next best option.
"My wife Christine died almost three years ago and I think that's when I started to pile on the pounds. I go through little periods of sadness and tend to eat a lot during those times. Christine and I taught each other a lot about food and eating…we would always grill rather than fry and poach our eggs.I generally try to eat healthily but need some motivation to diet."
Allison Connelly, 46, Kelty, Nurse
Weight: 16 stone 6lbs
Diet Plan: Atkins Diet
How it works: Atkins limits carbohydrates (sugar) so the body burns fat, for fuel. Steady fuelling means more constant energy levels all day long, and less hunger and cravings. You can actually lose weight while feeling full!
Ideal if…you don't want to give up all fatty foods. Dark chocolate, bacon and heavy cream are allowed on Atkins.
Target Weight: 15 stone
"There's no denying it, I love food…all kinds of food.
"My downfalls are cakes, sweets, chocolate and cocktails. My husband and I get a takeaway and eat out at least once a week…we both work shifts so it can be hard to time meals together and when we do get the chance, we just want to enjoy it.
"I need to lose weight. I want to feel healthier and look better, so I'm absolutely determined to see this through.
"I've tried every diet imaginable…weight loss plans, calorie counting, fasting, and with limited success. I usually lose a few pounds, then get fed up and fall off the wagon.
"But I really want to make a go of it this time so hope the Atkins diet will work for me."
Joy & Jim Berrington
HUSBAND and wife team Jim and Joy Berrington are dieting as a couple in a bid to offer each other some moral support.
The couple, from Glasgow, are taking the sensible option of the NHS weight loss plan, which involves limiting daily calorie intake to a healthy amount.
Joy, 67, and Jim, 63, will follow the week-to-week plan which is high in fibre, low in fat and enourages participants to control their portion sizes and try some gentle exercise.
Joy, who is 22 stone, hopes to lose a stone and Jim, who weighs 20 stone wants to shed one and a half.
"I am doing this for me as I am fed up being the size I am," Joy said. "I have tried before and lost quite a lot of weight but put it back on. This time I want to change what I eat and stick to it."
Jim added: "I want to loose the weight due to a knee replacement in the near future. It would be beneficial to the operation if I took weight off. This diet programme has come at a good time for me as I can give my wife support and take off weight at the same time."
---
READ MORE
How to lose weight: Transformations that prove it CAN be done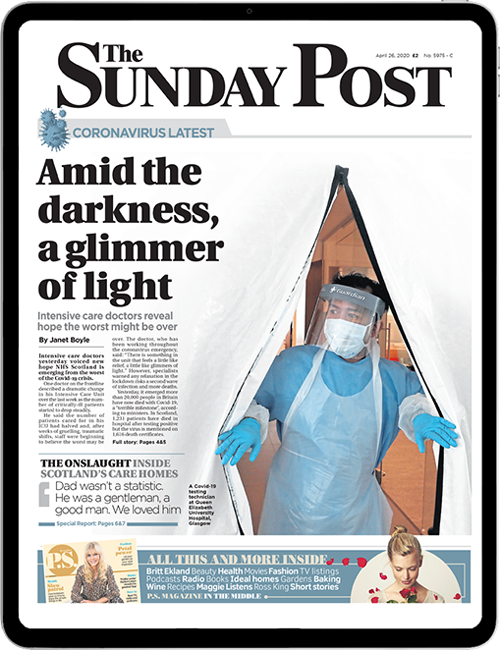 Enjoy the convenience of having The Sunday Post delivered as a digital ePaper straight to your smartphone, tablet or computer.
Subscribe for only £5.49 a month and enjoy all the benefits of the printed paper as a digital replica.
Subscribe