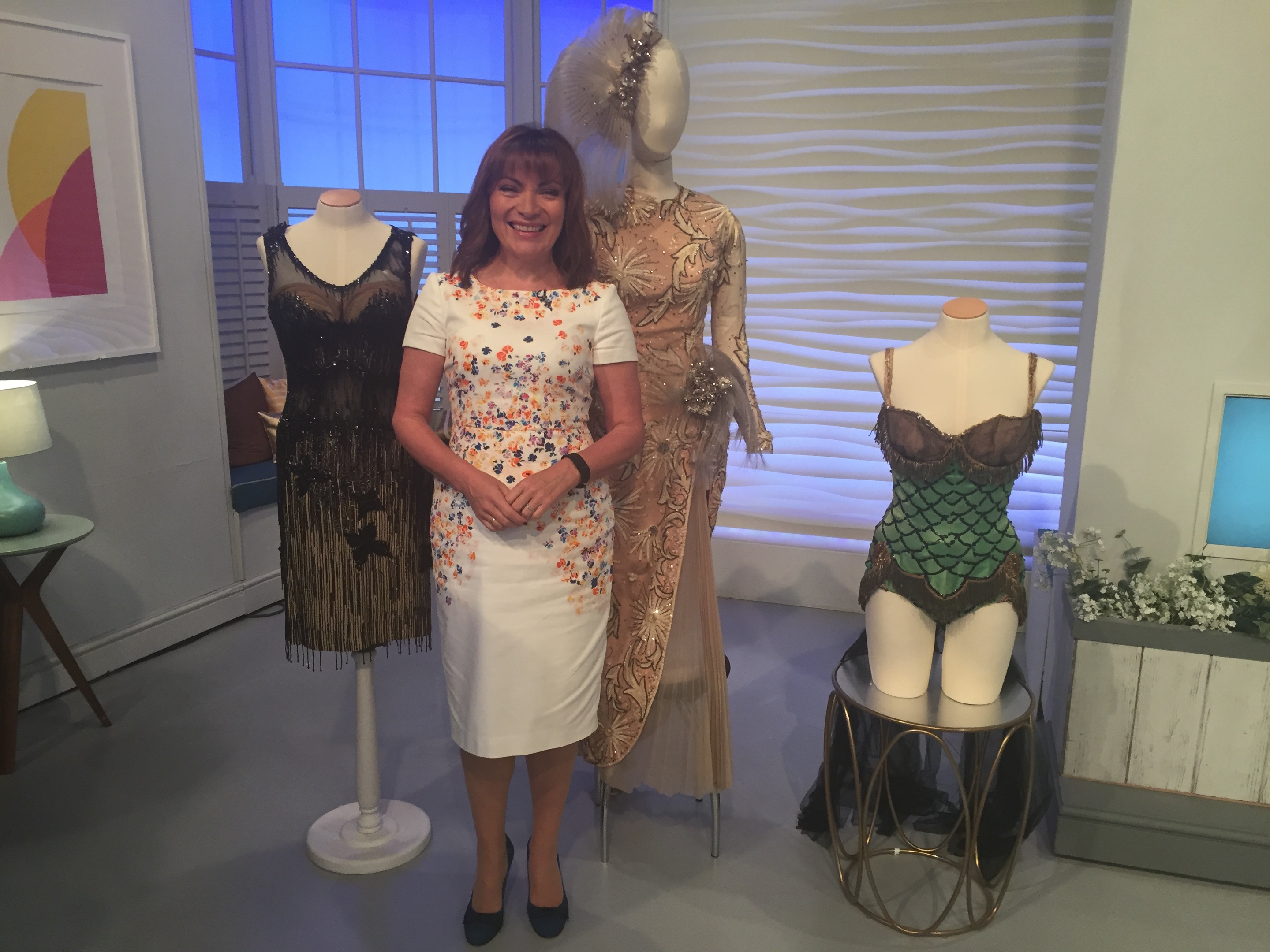 MARILYN MONROE was a screen goddess, but she was also tiny as I found out when I had the chance to see some of her most iconic costumes before they are auctioned off later this year.
I was especially interested in the dress she wore in Some Like it Hot.
It was so tight-fitting, Marilyn had to be sewn into it and lifted up on to the piano where she gave a blistering performance of I'm Through With Love.
The frock was eye-poppingly see-through. It looked as though Marilyn was wearing virtually nothing in the bosom department.
What struck me about the dresses was Marilyn's hourglass figure – she was a perfect 36-24-36.
The frocks are expected to fetch hundreds of thousands of pounds from collectors who want a piece of cinema history.
Interestingly, Marilyn would have been 90 this year, the same age as the Queen.
Her death was a tragedy, but she remains forever young, and forever fascinating.
---
WITH weary inevitability health experts told us this week it's fine to eat fat, butter, cheese and cream, thus debunking all the previous advice we have been force-fed.
Fat is no longer the enemy, war has been declared on sugar instead.
One week red wine is good for you, the next week we are warned even a small amount of booze causes irreparable damage.
They say red meat causes cancer, coffee and tea are the devil's work, then there's a U-turn and we are all left befuddled.
We are bombarded with conflicting information and that's frustrating.
I believe a little bit of what you fancy does you good and that it's all about everything in moderation.
However, it's not easy and you do need to put in a bit of work in order to stay fit and healthy.
Even if it is just going for a stroll or walking up stairs instead of taking the lift.
Too many of us have sedentary lifestyles, perhaps through sitting at a desk all day, or being retired and instead of enjoying all that free time, simply turning into a couch potato.
It's difficult to get the motivation to go for a walk or an exercise class if you have been at work all day, or running around after the kids.
We do, however, have to take a first step and there's help out there.
For example, next week on my ITV breakfast show, we launch our Bikini Plus One plan to help everyone get fit and healthy for their holiday this year, especially if they are lucky enough to be going somewhere hot and near the beach.
It's about teaming up with a partner, your husband, wife, friend or a family member and encouraging each other.
We did a similar plan last year which was a huge success, and we just want everyone to feel happy and confident enough to wear their bikini or trunks with pride, no matter their age, weight or shape.
It's about being the best you can be.
None of us is perfect – I have a big scar on my leg, a bit of a wobbly tum and cellulite, just like every other fiftysomething woman, but doing my Zumba classes twice a week with instructor Maxine Jones and following Sally Bee's healthy recipes during the week have made me feel fitter, happier and healthier.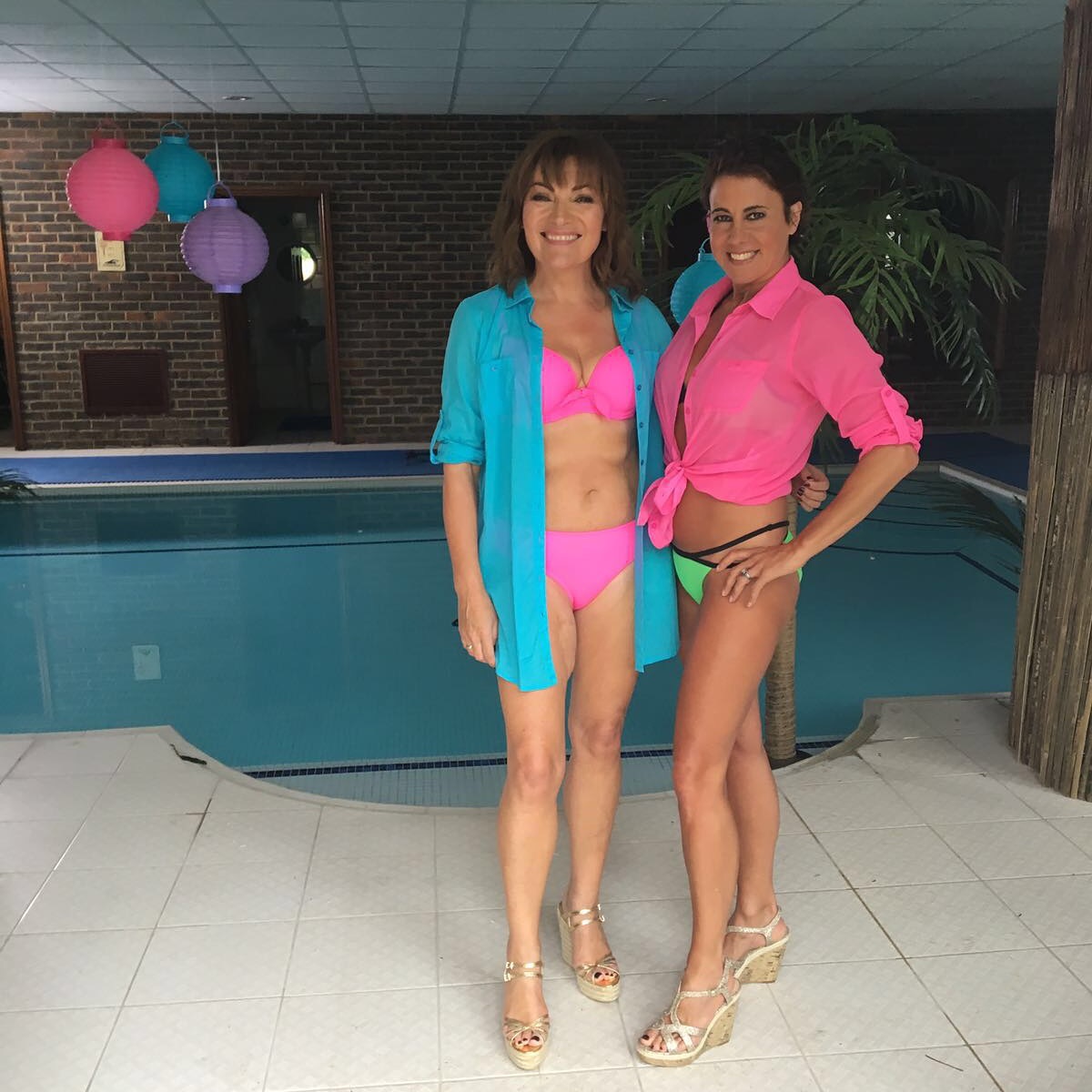 Both of them will be giving free expert advice.
This plan isn't about being skinny, but being healthy and full of energy.
Sally's recipes are for life, and if you follow her ideas it's fine to indulge yourself at the weekends.
It's OK to have curry, fish suppers and cake – just not every day.
Portion sizes are baffling nowadays. I think Wagon Wheels and Creme Eggs have got smaller, but crisps come in super-sized jumbo bags and you get ludicrously massive bars of chocolate.
Some people munch their way through these treats almost every night, sitting in front of the TV, so it's no wonder they put on weight.
A combination of too much junk food and no exercise is a lethal one.
We have more information about food than ever before, but because it can be so contradictory, we end up ignoring it altogether.
This week's news that fat isn't as bad for you as the experts had us believe isn't a licence to pour double cream over everything, just another example of mixed messages.
My old GP from Bridgeton was right when he told our primary school class almost 50 years ago that you should eat when you are hungry, drink when you are dry but go out to play as much as possible.
It's a recipe for a long, happy life.
---
READ MORE
Sally Bee owes recovery from three heart attacks to making right choices for her wellbeing
Lorraine Kelly: The miracles of science can be a blessing to us all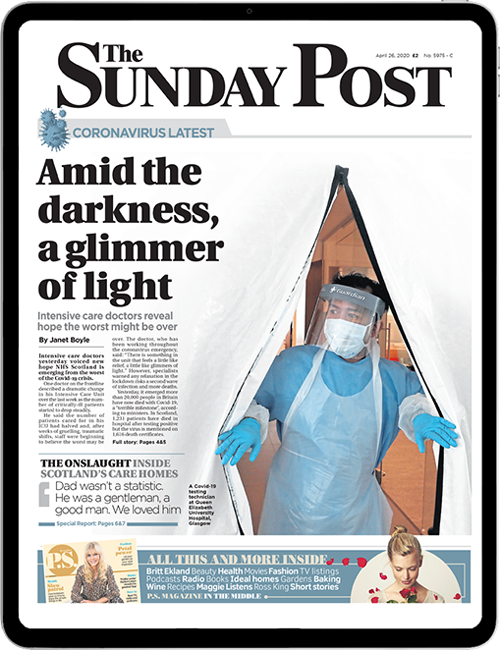 Enjoy the convenience of having The Sunday Post delivered as a digital ePaper straight to your smartphone, tablet or computer.
Subscribe for only £5.49 a month and enjoy all the benefits of the printed paper as a digital replica.
Subscribe