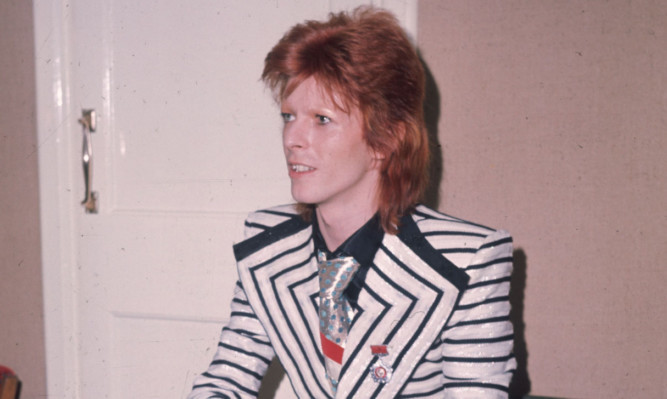 HE played drums on David Bowie's biggest hits in the 70s but Woody Woodmansey reckons having to dress like a Londoner was his biggest challenge!
Woody first set eyes on the rock superstar when he and his bandmates travelled down from Hull, to all live in the one big house with Bowie, wife Angie, son Zowie and assorted friends.
From their time at Haddon Hall, Beckenham, would come a string of hit albums and singles, with Bowie at the peak of his powers and his band living together as a family.
But it was the star's ideas of how the group should look and the space-age costumes Angie created for them that made the blunt Yorkshireman think twice!
"The idea of the hippy commune was still around then, in the early 70s, so Haddon Hall was like that," reveals Woody. "It was different, put it that way!
"But it was also a mix of looking to the future, with alien overtones. I hadn't spent much time in London apart from a couple of gigs, but the idea was you couldn't really make it unless you moved there.
"When Bowie called and said to come down, it was my chance to go professional. Meeting him for the first time, I knocked on the door and there he was. I had a denim shirt, patches on my denim jeans, moccasins, hair halfway down my back.
"That was about as colourful as I got! David had a rainbow-coloured T-shirt, bright-red corduroy trousers, red shoes with blue stars painted on them, and silver bracelets. I'd seen a picture of him on a poster, but it was still a culture shock.
"I thought: 'OK, this is what it's like in London, and it's definitely not Hull!' Even the girls in Hull didn't wear nice things like this. But we did get into it, eventually.
"He did have to twist our arms to wear some of the gear. We sat around and David would draw sketches of the outfits, and he dragged us round Liberty's in London.
"The guitarist, Mick Ronson, and I were following David around, thinking: 'We're in a rock 'n' roll band, and he's got us going round looking at material, talking about who will wear what.'
"Then Angie said there was a problem. Mick had decided it wasn't his thing and was heading for the station. David sent us to get him back. I sat with him for an hour on the station platform, just talking him into coming back."
After such a dodgy beginning, it's amazing to think that in just a few short years, they had delivered albums The Man Who Sold The World, Hunky Dory, Ziggy Stardust and Aladdin Sane.
Songs like Life On Mars, Changes, Starman, Jean Genie and many more made Bowie, Woody and the band the Spiders From Mars the biggest thing since The Beatles.
"We didn't get to see our old mates in Hull for a year or more, as we were so busy," Woody recalls.
"When I did go back, though, we'd go to the pub and I didn't have enough money to buy my round.
"They'd say: 'Your round, Woody' and I had to say I couldn't do it. There wasn't a lot of money yet, but you just can't convince people that even if you have hit records and have been on television, you might not have loads of cash.
"You must be rich, they think, so they just thought I was being a tight Yorkshireman!"
If Bowie's lyrics, the whole image side of things, and his mass appeal to the kids made them huge, Woody believes the songs themselves were the main thing.
He's justly proud of some stupendous drumming on records that continue to thrill 40 years on.
"Life On Mars is a song where we worked out the arrangement, exactly what I would play, because we didn't want the drums to clash with all the strings," he explains.
"That was a challenge, to get a classical sound mixed with rock, but to avoid being cheesy. Ken Scott, who had worked with The Beatles, told us to come in and hear the rough mix, and our jaws dropped.
"It was a case of: 'My God, did we play that?' When you hear a recording on the studio equipment, it just blows you away, how powerful it is. But it was scary, too, as we all loved it but wondered if anyone else would like it. There was nothing else like it then."
He needn't have worried. Even when they were just sitting around at Haddon Hall, Bowie was putting himself through a self-imposed crash course on the piano, which saw the songs pour out of him for a prolific few years.
Sadly, two of the group, Mick Ronson and bass player Trevor Bolder, both died tragically young, at 46 and 62. Now, only Woody is left apart from the man himself.
The good news is that he's been touring with a very special tribute for all Bowie fans. Woody and his band, featuring some top names from Bowie's career, have been performing the entire Man Who Sold The World album, plus other classics.
"It was a big influence on heavy metal music, but I was surprised to find we influenced the punks, too!" he laughs. "Glen Matlock, of the Sex Pistols, came to see us and admitted he pinched parts!
"This music appeals to all ages. Honestly, on this tour, I've looked out at 16-year-olds and 60-year-olds. But if you had told me 40 years ago it would still be big, I would have laughed at you."
Many people reckon Bowie became a rock star by simply acting like one. Woody reveals that Bowie really was unlike anyone on Earth.
"When I first met him, I thought this guy is being a rock star 24-7," he recalls.
"He never stopped, he was always thinking about songs, about style.
"I had never met anybody like that.
"Funnily enough, I never saw him as a rock 'n' roll star, I saw him more as a James Dean who also sang and played guitar.
"He was good at soaking up what was going on, what was bubbling under, and making it his by doing his own thing with it."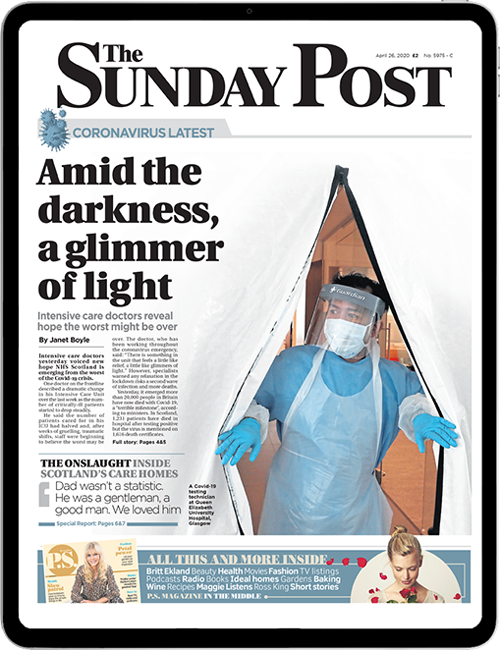 Enjoy the convenience of having The Sunday Post delivered as a digital ePaper straight to your smartphone, tablet or computer.
Subscribe for only £5.49 a month and enjoy all the benefits of the printed paper as a digital replica.
Subscribe