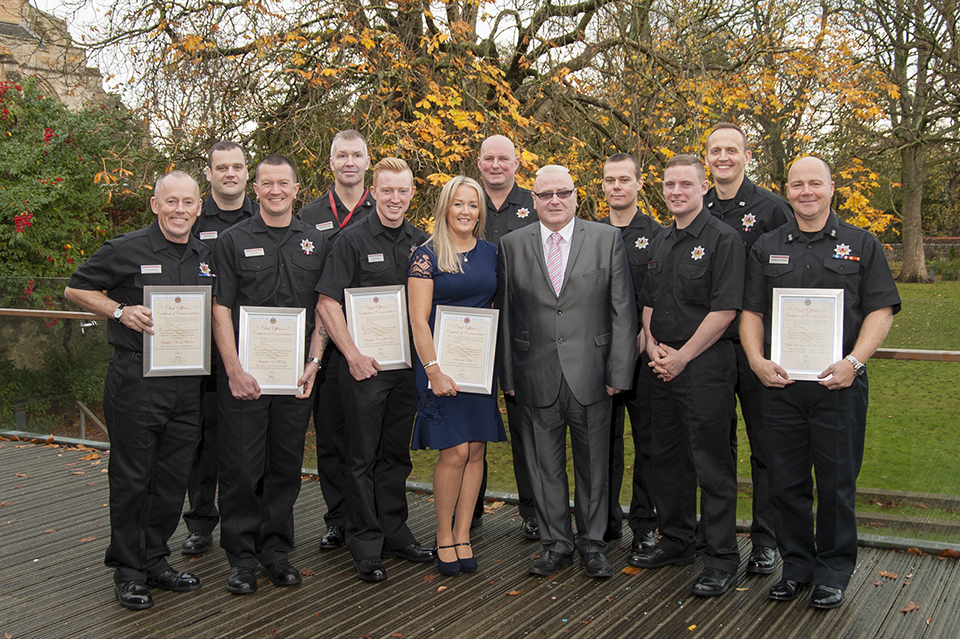 But for Danny Wade, he can't recall anything about a recent wedding he attended – yet it will forever be an unforgettable day in his life.
The 62-year-old from Livingston was tucking into dinner at a friend's wedding at Airth Castle in Stirlingshire when he suddenly collapsed.
He'd suffered a cardiac arrest and would have died were it not for the groom and 10 wedding guests who sprang into action.
Firefighter Chris Bates rushed from the top table and, with nine of his colleagues and a nurse, worked on Danny for 45 minutes until the ambulance arrived.
A thankful Danny recalled: "I'd just finished the soup when I collapsed. My wife, Liz, was sitting next to me and got a massive shock.
"Chris put a straw in my mouth and sucked all of the soup out of my throat, and that saved me from choking.
"They then organised a rota and took turns giving me CPR.
"To keep going for 45 minutes is very strenuous and apparently I suffered another two cardiac arrests in that time."
The heroic wedding party never gave up though and an ambulance eventually took him to Forth Valley Hospital before he was transferred to The Royal Infirmary in Edinburgh.
"I can't remember anything about the wedding day.
"The first thing I remember is waking up in hospital.
"I've had a defibrillator fitted now, which I call my jump leads, so if something goes wrong again that should kick in."
Danny, a former builder, underwent a triple heart bypass in 2006 but had been in good health prior to the July wedding of his friend's daughter, Claire.
"Once they had me stabilised, Liz went back and told the wedding party I was going to be OK and they were able to start enjoying themselves again. That's when the jokes started, like 'the soup's to die for'!"
Danny – dad to Josephine, Elizabeth and Michelle – says he'll always remain thankful to his lifesavers and that's why he made sure he was in attendance at a special ceremony last month when the 11 heroes were each given a Chief Fire Officer's Commendation award.
"You could never give them enough accolades," Danny said. "They did a marvellous job and I think of them every day. I've already been to the fire station twice to visit them.
"I've a grandson and four granddaughters, with another on the way. The firefighters have given me extra time with my family."
The recipients of the award were Chris Bates, Andrew Anderson, Lee Turnock, Antony Blunsum, Ian McKay, Alan Williamson, Lee Wyllie, Iain Todd, Bryan Rocks, Kevin Ketchen and Susannah Clark.
Groom Chris said: "It's bred into us that we can't stop until a paramedic arrives, so we just kept going.
"The room was in shock but a couple of hours later his family came back to let us know he was doing ok.
"Having Danny at the station has been great, as it's not often the guys get to see the results of their work. We're glad he's doing well."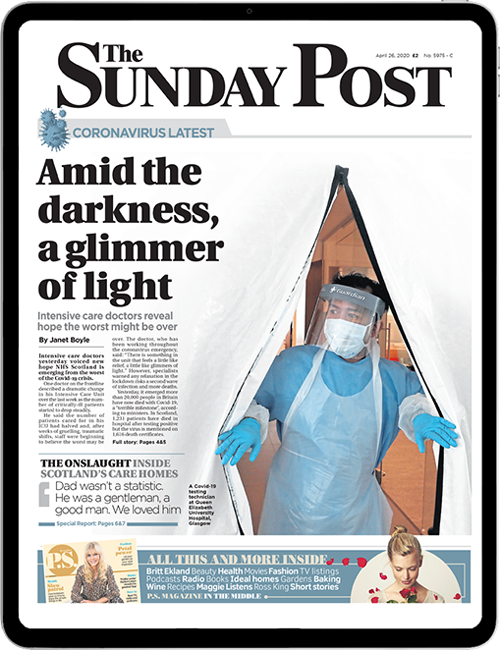 Enjoy the convenience of having The Sunday Post delivered as a digital ePaper straight to your smartphone, tablet or computer.
Subscribe for only £5.49 a month and enjoy all the benefits of the printed paper as a digital replica.
Subscribe