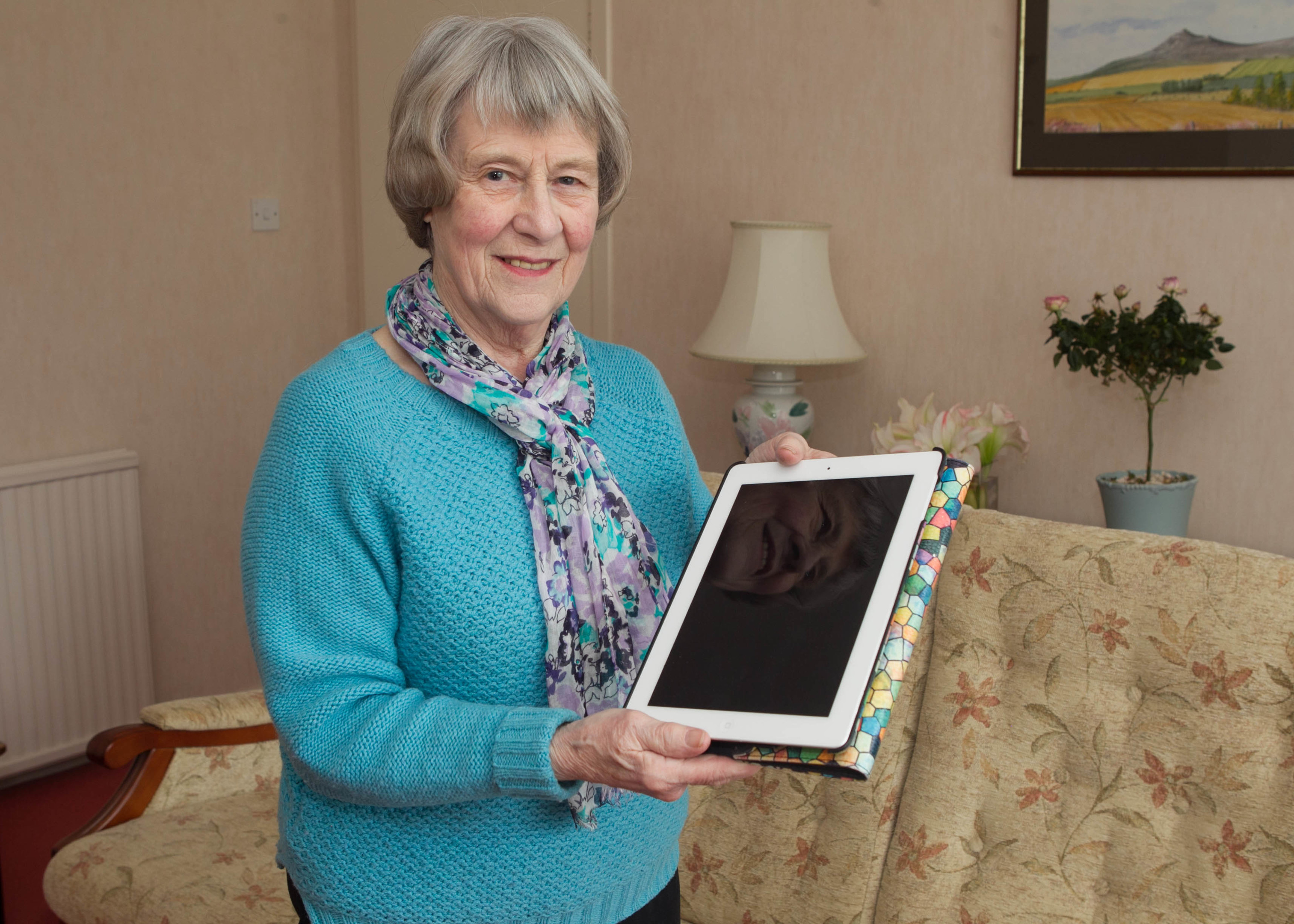 Social isolation has been described as the next great health crisis facing the country as thousands of pensioners lose contact with friends and family.
The situation prompted The Sunday Post to launch its Forget Me Not campaign aimed at raising awareness of the scourge and the dangers it can present.
Now it's being claimed the internet, smartphones and video-call technology such as Skype could hold the key to dealing with the problem.
Campaigners last night called for hubs to be opened where charities can run drop-in classes teaching lonely pensioners basic digital skills.
Liz Hunter, of the Silver City Surfers charity in Aberdeen, said: "Many people have family that don't live close by anymore.
"Video-calling technology such as Skype is very popular, as is social media. These are important tools for older people to contact those closest to them. That has an impact on loneliness.
"We would like to see more funding going into this kind of work.
"It would be nice if every major city in Scotland had a hub as a go-to place for older people to get this kind of information."
A report by social research charity the Joseph Rowntree Foundation concluded social media such as Twitter, Facebook and Mumsnet could be used to tackle loneliness.
It also said video-call apps such as Skype can allow people to keep in contact with friends and family who live far away.
Similarly, a report by UK charity Friends Of The Elderly found that having access to the internet could tackle the epidemic by connecting older people.
Given an estimated 600,000 older people in Scotland have never used the internet it's clear many will have to be shown how to use this technology.
The benefits are clear to Sandra Brown, a training officer with the Befriending Networks charity.
She said: "We are not talking about accumulating lots of 'friends' or 'followers' through social media platforms.
"Loneliness is overcome through creating and maintaining meaningful social relationships and such social media contacts rarely provide this.
"We are talking about the technology to keep in touch with real friends and loved ones whom we may not be able to see face-to-face on a regular basis.
"This can make a huge difference to well-being and feeling more connected."
At least 100,000 Scots are believed to suffer loneliness.
But Sandra said that figure could be drastically reduced if more effort was put into teaching older people digital skills.
Another charity, High Life Highland, brings different age groups together so youngsters can teach elderly people how to use gadgets.
Drop-in sessions have helped different generations make connections with each other.
Coordinator Yvonne Boa said: "Technology can help people of all ages and can be of great benefit for the older generation as an easy way to keep in touch.
"Online shopping makes most things more accessible where it may be difficult get to shops without public transport."
Will Searle, of Age Scotland, said: "We encourage people to give technology a try but only in a way they are comfortable with."
To find classes on how to use technology call Silver Line Scotland on 0800 4 70 80 90.
Pam can chat with her family in America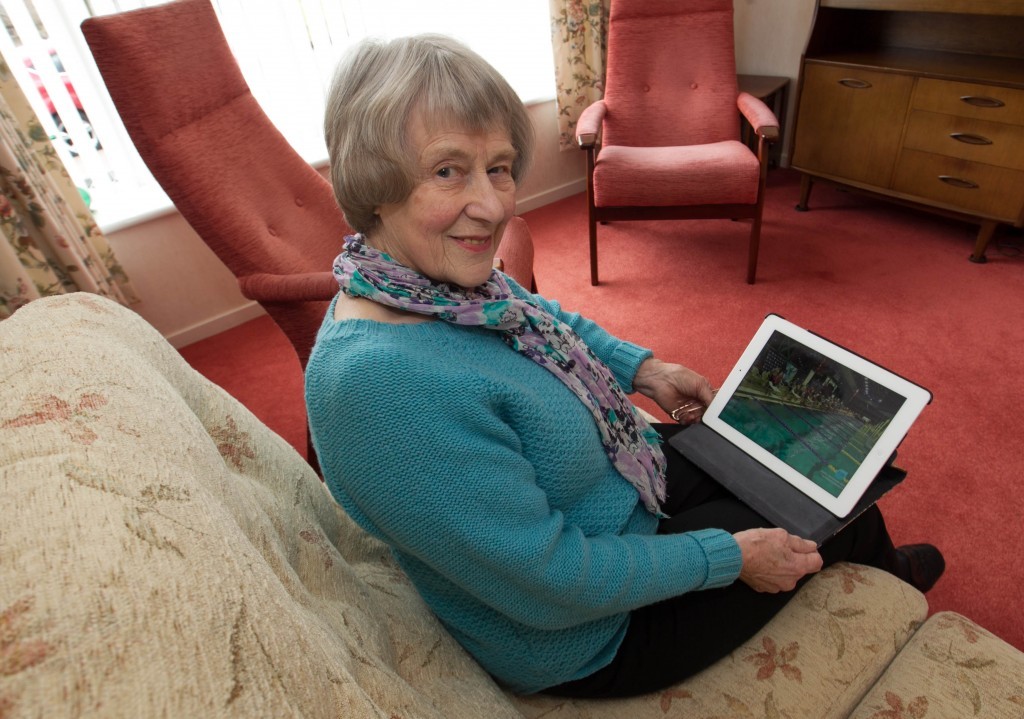 PAM LAWRENCE was given an iPad for her 80th birthday.
The gadget was a gift from her daughter Deirdre, who lives in America, in the hope it would help her mum get online.
There was just one problem. Pam, from Aberdeen, had no idea how to use it.
The gadget would have lain gathering dust if it weren't for the help of Silver City Surfers.
Pam attended a talk the charity gave on how technology can improve the lives of older people, leaving Pamela determined to give her iPad a go.
She attended the charity's drop-in sessions and was shown how to use her gadget.
Before long she had the skills to use Facebook to see photos of her family around the world and Skype to call them and chat face-to-face by video link.
She was also able to use it to read books in a larger font. This is vital given she suffers from macular degeneration.
Former PE teacher Pam, 82, said: "I was slow on the iPad at first and I still make the odd mistake but you can always go to another session whenever you come across a problem.
"It's the information I get. It keeps my brain alive."
Pam's son David, 55, lives close by and she sees him regularly.
But that doesn't make her immune from loneliness.
She said: "You spend a lot of time on your own when you live alone.
"I've got long nights but with my iPad the hours disappear.
"I wouldn't be without it."
---
READ MORE
Forget Me Not: We must work together to ease the pain of loneliness
Thousands face deadly health struggle as authorities struggle to deal with effects of loneliness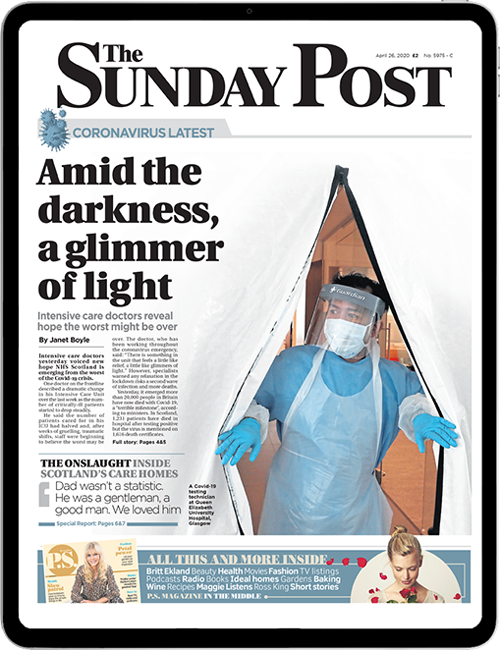 Enjoy the convenience of having The Sunday Post delivered as a digital ePaper straight to your smartphone, tablet or computer.
Subscribe for only £5.49 a month and enjoy all the benefits of the printed paper as a digital replica.
Subscribe