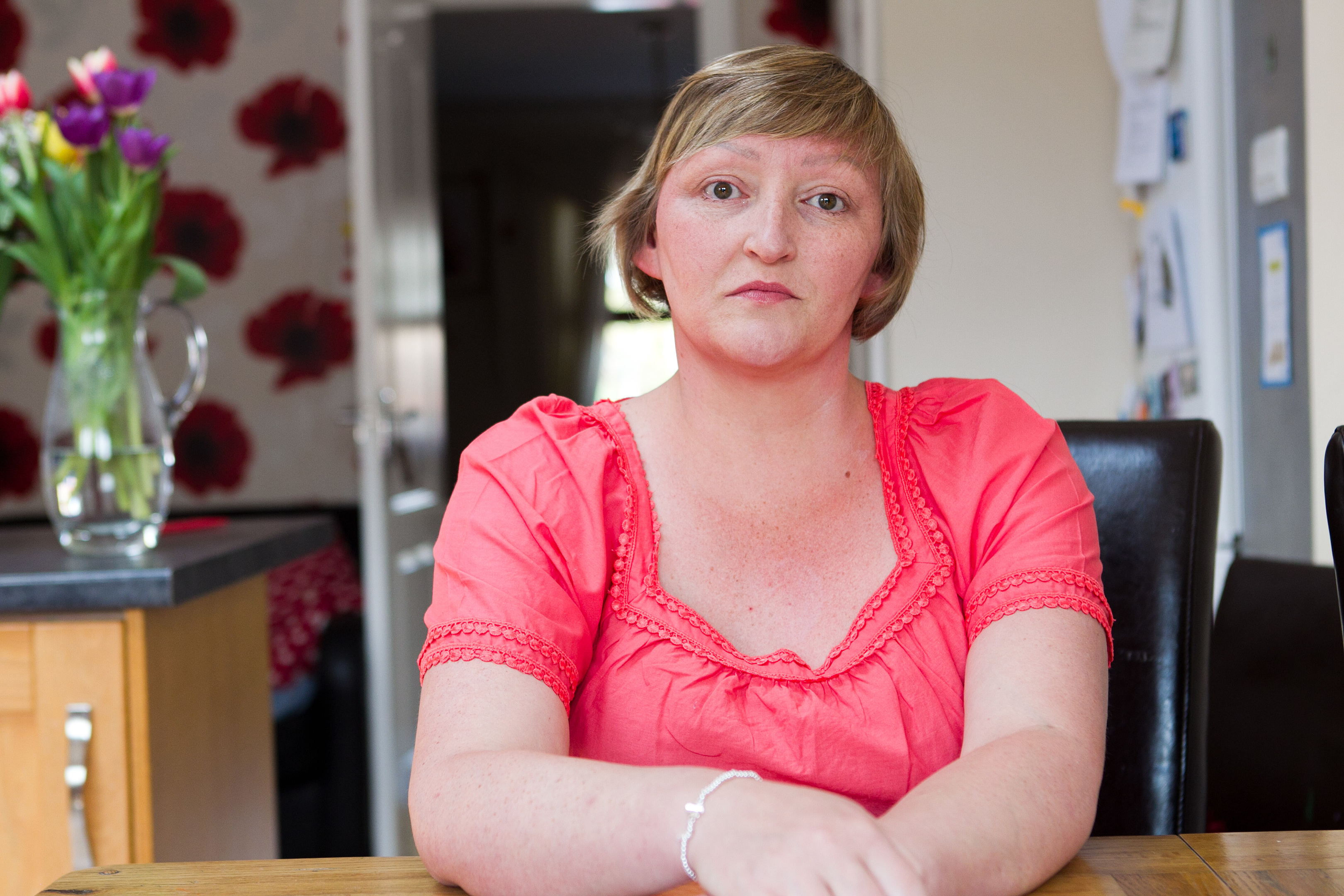 ALL Lesley Graham wants is time.
Time to share with her husband Colin and daughters Charlotte and Rebekah.
Lesley knows she is dying. Cancer has spread from her breasts to her brain, liver and ribs. There is no cure.
But a drug called Kadcyla could give her the time she so desperately desires – extending her life for precious months, perhaps even years.
Cruelly, the drug is not available to Scottish patients because of its high cost.
Here, Lesley makes an impassioned plea to Health Secretary Shona Robison for the drug to be made available free for all on the NHS.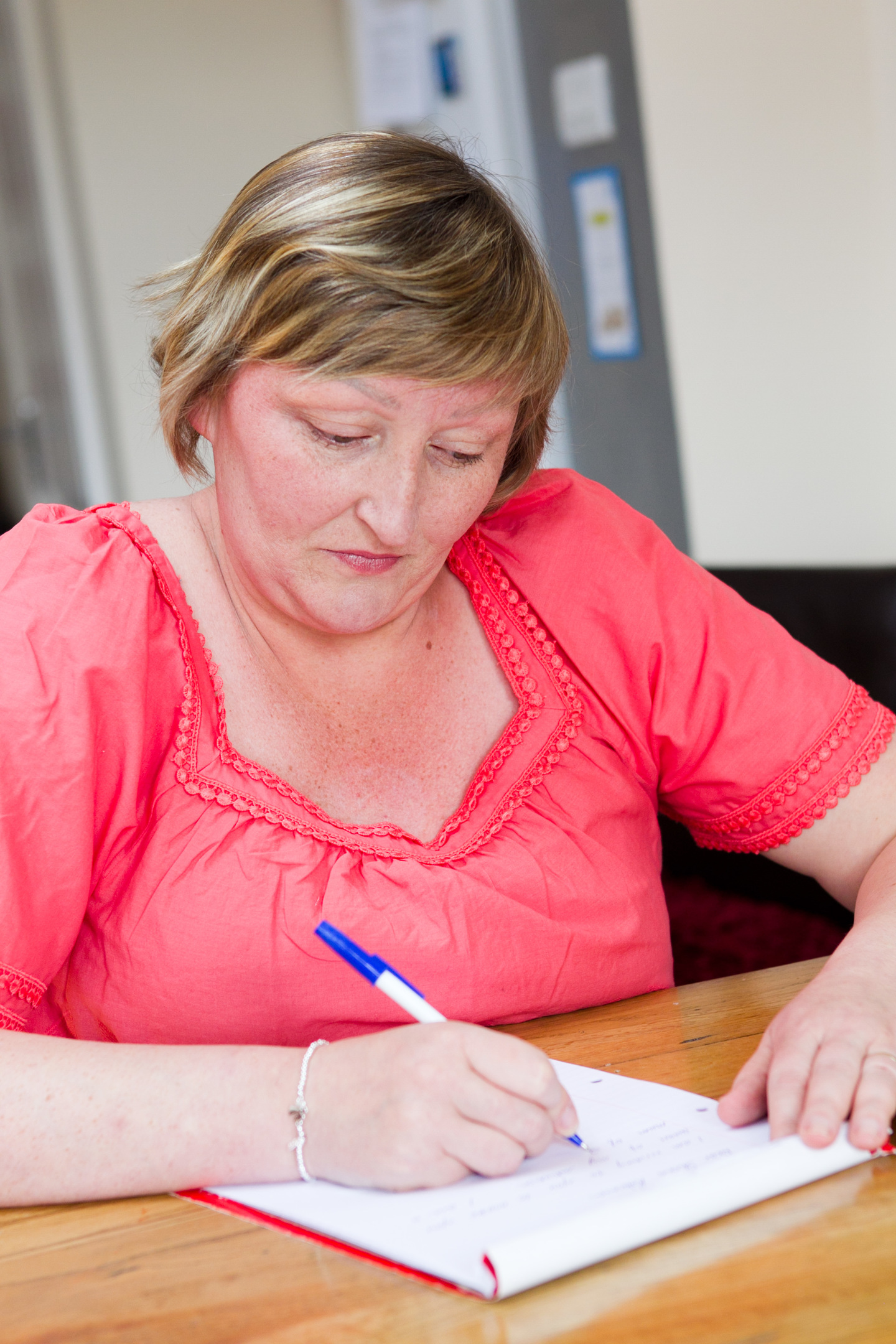 ---
Dear Ms Robison,
I'm Lesley Graham. I'm 39 years old, happily married to Colin and mum to Charlotte, 14, and Rebekah, 11.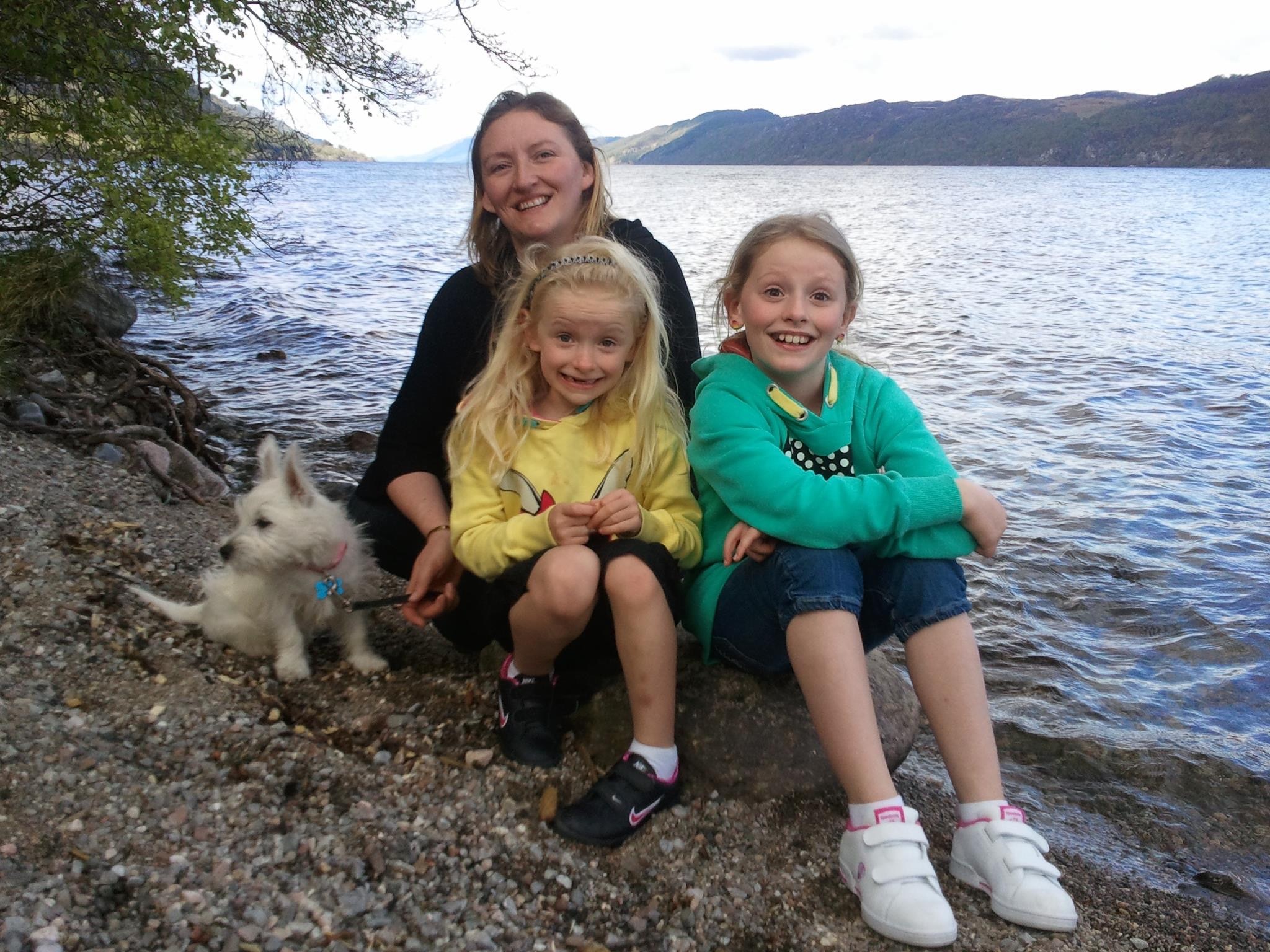 I have never before had to ask strangers for help but now I find I'm begging my own government to save my life and I'm not quite sure how this has come about.
Last year, I was diagnosed with breast cancer. I had a mastectomy, radiotherapy, chemotherapy and everyone thought it had gone forever.
It hadn't and came back with a vengeance earlier this year – only now it has spread to my ribs, liver and brain. And it's terminal. I've been told I have between four to six months left.
My absolute last hope is a drug called Kadcyla which could extend my life by six months or more.
My oncologist applied for this and was told it had been refused.
It's available elsewhere on the NHS but not in Scotland. Again, it's a postcode lottery, but to be honest it's more than this and that's why I'm writing to you.
I am Mrs Average. I'm not a high-flyer, I'm not rich and I'm not powerful and there are thousands of women just like me, all across Scotland.
My husband and I have always worked hard and paid our taxes.
Like the majority of Scots, we are decent people, investing in our lives and wanting nothing more than to be left alone to bring up our girls and build a future.
Survival rates for breast cancer are getting better all the time. Kylie Minogue, Dame Maggie Smith, Sheryl Crow and Angelina Jolie are an inspiration for many of us.
But would they still be here if they'd been ordinary women who had been refused a drug treatment because it may – or may not – have saved their lives?
I have no choice here. I am begging for the opportunity to have three treatments and then scanned for results. If it works it's beyond riches.
If it doesn't I'll accept that but what I can't accept is not being given that chance.
My friends immediately launched a fund-raising page online for me.
Because I used to work as a child minder I knew loads and loads of young mums just like myself.
In 27 days they raised £15,000 and there's money still to come from a Race of Life they did for me.
This money was to make memories for us before it's too late. I cannot waste a second of my precious time.
That money would pay for the first course of Kadcyla. It costs £15,000 a pop and I need three courses. So that's £45,000. It's not a fortune but to me it's way out of my league. So why isn't it within the Scottish NHS budget?
I was outraged to learn that in 2014 the Scottish Government paid out £17.8 million on methadone to pharmacists handing over nearly 500,000 prescriptions.
Dear God, am I missing something?
In the past two weeks, I've had to sit my two darling girls down and tell them I'm not going to get better.
I arranged my own funeral from the hymns to booking the crematorium.
I've arranged for a room to be available for me in a local hospice when the time comes. We'll have visits beforehand so that my girls can get to know the staff. I want everything to be as easy as possible.
Colin and I made our wills and I've written letters for my girls and the grandchildren I'll never know. I've bought Christmas presents, birthday presents, wedding presents and baby gifts for the newborns I will never hold nor hear them call me gran.
I want to show you a photo of my family. I want to say: "Look. This is what I'm walking away from."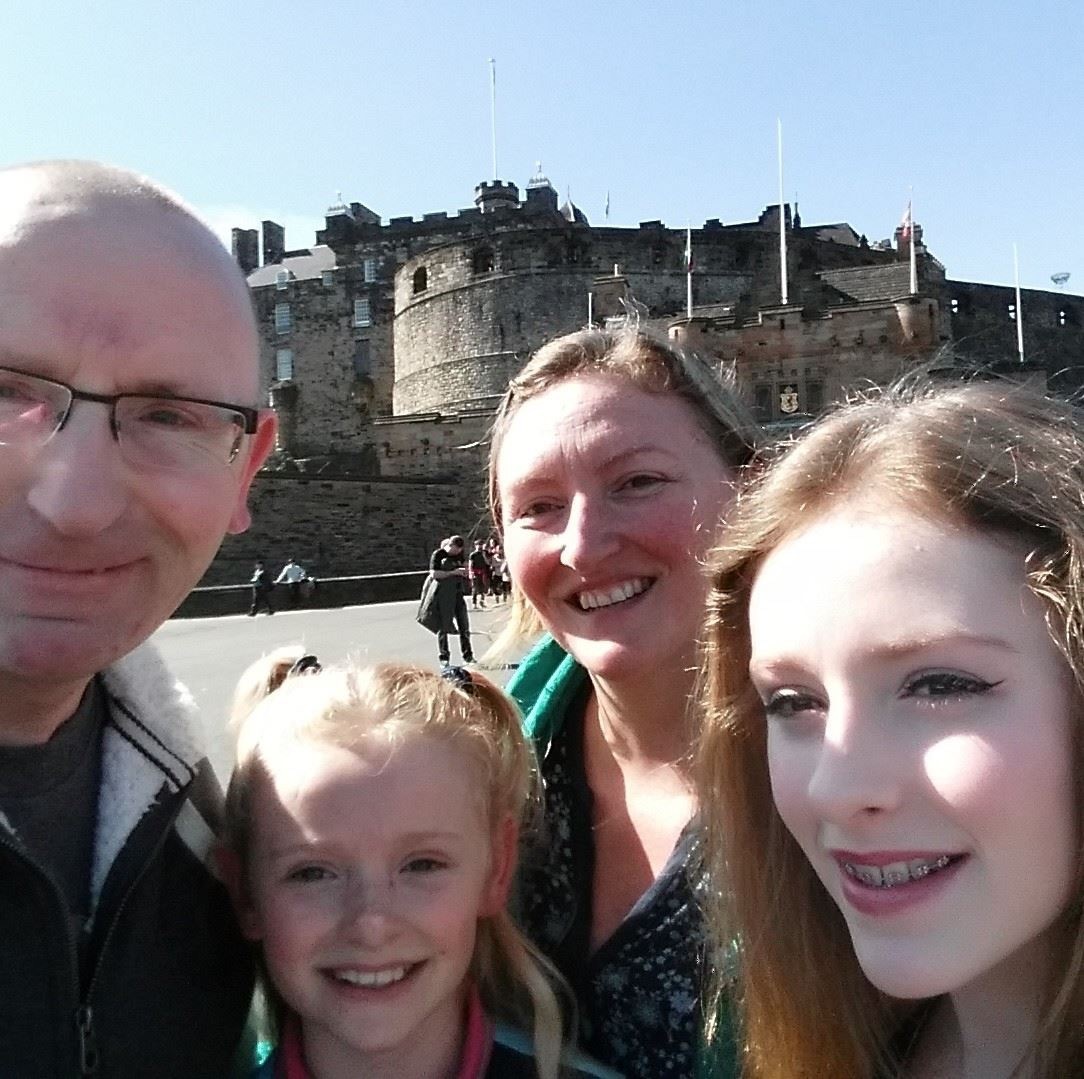 And I want you to tell me face-to-face that this is right.
That this is what the young mums of Scotland are worth. That a panel of nameless faces sitting in judgment of people's lives can decide on who lives and who dies.
I'm not just Lesley. I'm a daughter, sister, wife, mother, niece, cousin, auntie and friend.
The Lesleys of this world don't walk alone. And we leave a legacy of heartbreak, shock, broken families, disbelief, deep sorrow and tears.
Denying me the right to access this life-changing drug speaks volumes.
If I lived across the Border in England it would be readily available so what kind of Scotland is this? What sort of deal are you giving me?
I never ever anticipated – with all the money that's raised in cancer appeals for research – that I would be treated so shabbily.
Shame on all of you.
Lesley Graham
---
Lesley's husband Colin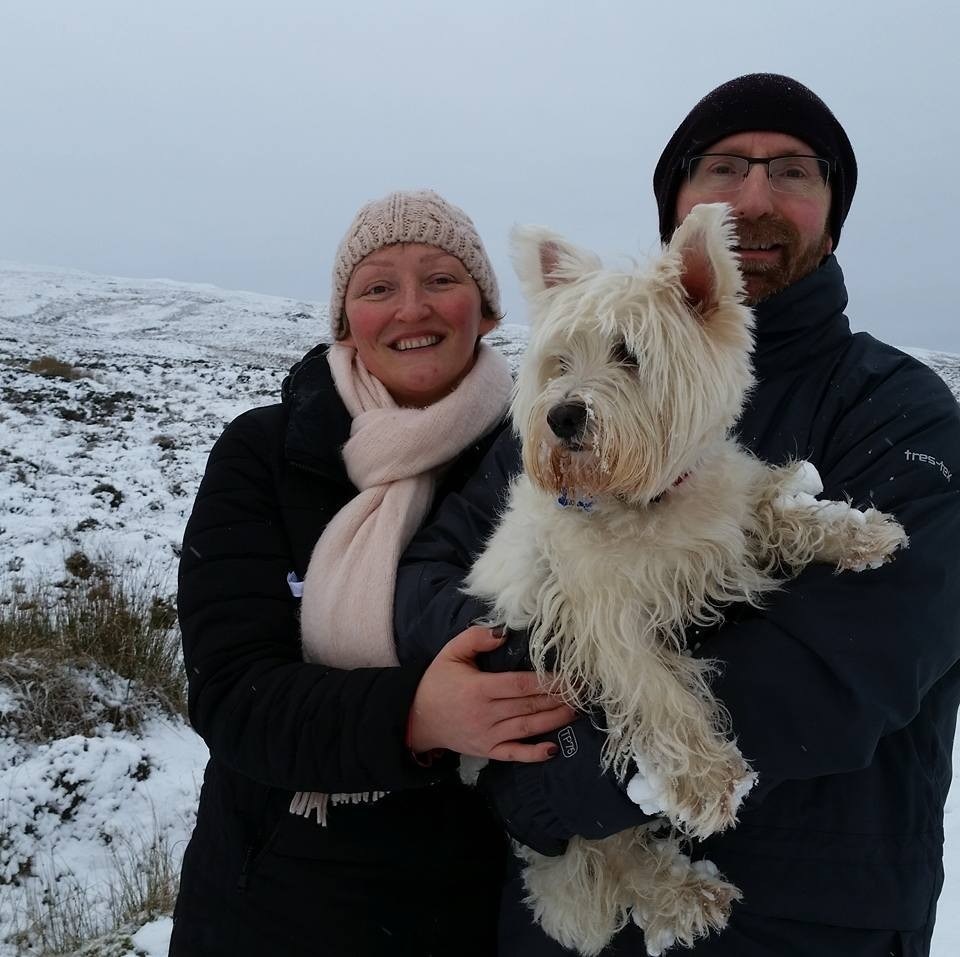 Lesley's devastated husband Colin has told of his heartache and disbelief that a price has been put on her life.
He said: "My beautiful wife, the most wonderful, loving, caring mum to my girls.
"A caring, funny most honest friend, sister, auntie, godmother, sister-in-law, granddaughter, niece, cousin and a wonderful daughter.
"This is Lesley . . . to think we will lose her is devastating.
"We had lots of plans now that the girls were getting older, of doing things ourselves and holidays we could take in the future and talked at length about where we could go.
"We had our firstborn the year we got married so never really had a long time to be a married couple together. I honestly don't know anyone who could hold a light to her. I simply love every inch of her."
He added: "I beg anyone who can help us please give our family the chance to keep her here with us as long as possible.
"I and all of our family and friends are in awe of Lesley because she will do all she can.
"Her vibrant nature, her honesty and her integrity, are so visible in the support she has had from friends old and new, colleagues she has worked with and our local community.
"I and our families are thankful to have Lesley and are thankful to everyone for any help and support we can have at this ethically questionable time, not only for the love of my life, but for any other person who is having a lifeline whipped away from them.
"To treat a Scottish-born, British citizen who has paid her taxes since she was 17 like this is a disgrace and I believe no one should be denied a treatment that could extend her life, even if it was an initial course of treatment to see how she reacted to it."
---
All Lesley wants is more time
DEVASTATED Lesley Graham wrote her emotional letter to Shona Robison because the expensive drug is not approved for use in Scotland.
Kadcyla could extend her life by six months, buying her vital time with husband Colin, 47, and daughters Charlotte, 14, and Rebekah, 11.
But Lesley, 39, who was initially given the all-clear after extensive breast cancer treatment, has been told there are no plans to make it available to Scottish patients.
The independent body that assesses new drugs in Scotland, the Scottish Medicines Consortium, does not recommend its use.
Speaking from her home in Barrhead, East Renfrewshire, worried Lesley said her consultant was fighting for her to be given it.
At the moment, though, she says she feels utterly "rejected".
"There's no use saying the decision isn't personal, because of course it is," she said of her decision to write this searing, heart-felt letter.
"My life is on the line. I've been told I have around four to six months left. An extra six months would mean everything. If it doesn't work I have nothing to lose, but I'm furious that I'm not even being given the chance."
The former childminder is astonishingly considerate to others and sheds few tears for herself.
She said: "I have a wonderful family and really good friends who are a huge support. My husband Colin is in his own personal hell, but he doesn't show it.
"He's the same calm, lovely, kind man that I fell in love with.
"Next year we had planned to go to Las Vegas to renew our wedding vows on my 40th birthday.
"But I cry buckets when I think of my girls.
"I don't want to leave them. Oh God – that breaks my heart.
"They know everything and they're at such a vulnerable age – I can't bear to think about it.
"My whole point is everyone deserves a chance, be it self-inflicted or not."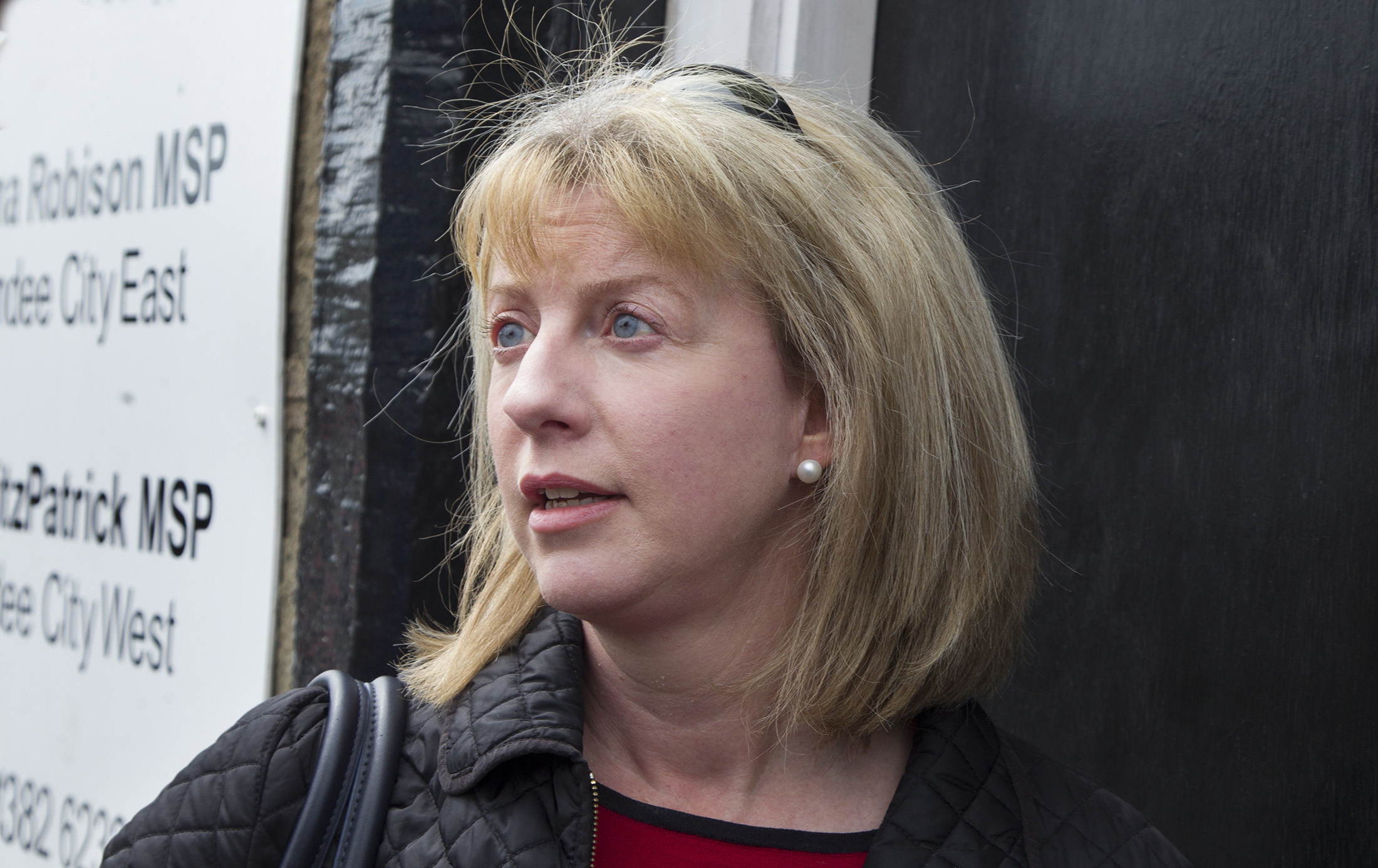 ---
READ MORE
Family await drug decision that could extend Duchenne Muscular Dystrophy sufferer Cormac's life
Scottish Elections: Off-licenses and pubs face levy warns Shona Robison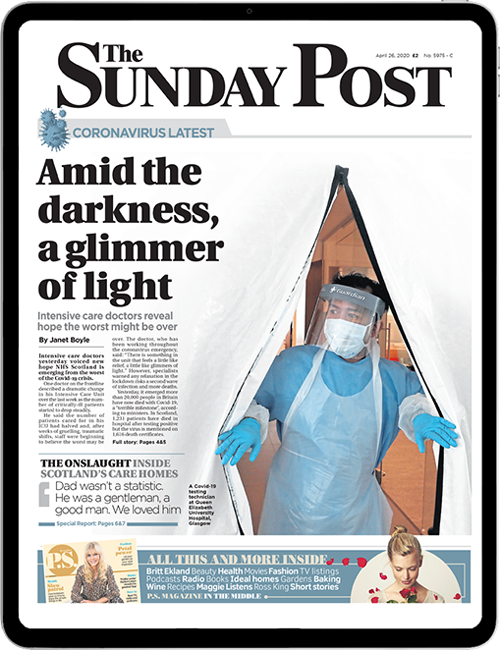 Enjoy the convenience of having The Sunday Post delivered as a digital ePaper straight to your smartphone, tablet or computer.
Subscribe for only £5.49 a month and enjoy all the benefits of the printed paper as a digital replica.
Subscribe