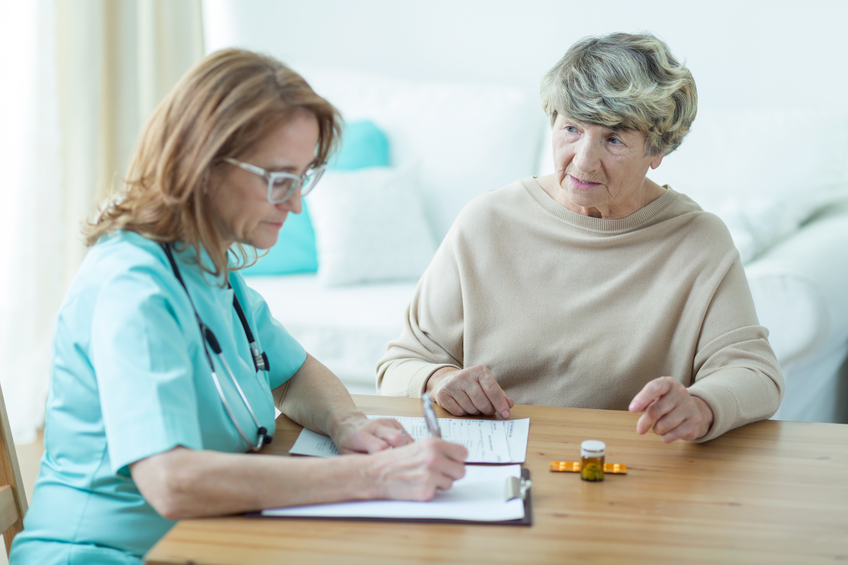 A WINNING bedside manner used to be the mark of a good doctor.
But it seems the days of a carefully-warmed stethoscope and a smile have been confined to the history books.
New findings have shown patients are increasingly becoming fed up with "rude" NHS staff.
More than 30 complaints are lodged about the unacceptable manner of hospital staff every week, The Sunday Post has learned.
Doctors, nurses and auxiliaries have all been the subject of investigations into their dealings with members of the public over the past three years.
Details of the grievances come just months after Scotland's chief nurse appeared to accuse colleagues of being rude, grudging and unfriendly.
Professor Fiona McQueen claimed she had witnessed nurses humiliating patients and called on them to put the sick first at all times. The government-appointed figurehead was forced to apologise for the comments after a backlash from unions.
Patients' groups have warned staff rudeness and a basic lack of compassion is a significant problem in our hospitals.
However, health bosses have said the number of complaints is small compared with the huge number of patient interactions taking place every day.
And union leaders have defended the issue pointing out that stresses, such as burgeoning workloads and increasingly demanding patients, are taking a toll on hard-worked frontline staff.
Margaret Watt, chair of Scotland Patients Association, said dipping standards could set patients back.
"We've had a lot of people complaining to us about the attitude and behaviour of staff over the years," she said. "These patients are ill and a bit of compassion will help them heal more quickly."
In total the NHS received 4,800 complaints about the attitude and behaviour of staff between 2013 and 2015.
Consultants, doctors, nurses, administrative staff, GPs, nurses and "allied health professionals" were among those on the receiving end.
Top of the table of NHS boards with most complaints is Greater Glasgow and Clyde. It received 329 complaints in 2013, 410 the following year and 424 last year.
Next was Tayside with a total of 808 over the three-year period, followed by Forth Valley on 478, and Lanarkshire on 439.
Eight NHS health boards, including Ayrshire and Arran, Borders, and Dumfries and Galloway, have seen complaints about staff behaviour and attitude rise between 2013 and 2015. Many also provided details about the allegations made against staff. Examples included doctors and nurses calling patients inappropriate names, and being rude.
Some were accused of being confrontational, insensitive and threatening. A number of patients also claimed they had been subjected to verbal abuse, rough handling, had been rushed or shown a lack of support. Many said they had simply not received an apology when they felt they had been treated badly.
It is the first time national figures have been compiled about staff behaviour since a report last year concluded that "basic compassion" had been lost from hospital wards.
The research – carried out by the Academy of Medical Royal Colleges in Scotland – warned that some NHS bosses were prioritising treatment time targets over patients. Senior doctors in Scotland have called on the Scottish Government to move away from a target-driven culture to focus on quality of care.
Indeed, leading medics claim there has been too much of a focus on inappropriate targets over patient care in recent years.
One prominent doctor was so frustrated by the attitude of staff at Edinburgh's Royal Infirmary that he took to social media to highlight his experience.
Dr James Logan, an internationally-renowned research leader at the London School of Hygiene and Tropical Medicine, criticised the care provided to his grandmother in 2013 after she had a stroke.
James, 35, from North Berwick, said he was "disgusted" by the attitude of staff and the way his family had been spoken to and treated. The presenter of TV's Embarrassing Bodies wrote on Twitter: "Extremely rude staff…make you feel like you are a massive interruption to their day." He added that two members of staff had been "great" but claimed a number of others should be "ashamed" of themselves.
Three years ago NHS inspectors warned that hospital staff in Scotland were not always treating older patients with compassion.
A separate study, carried out in England in 2011, revealed doctors and nurses with a good manner could play a part in shortening the length of patient hospital stays and improve patients' health.
A spokesperson for NHS Greater Glasgow and Clyde said it had undertaken work to "give frontline staff the tools required to help diffuse a situation."
A Scottish Government spokesperson said the complaints related to a small proportion of NHS activity, adding boards should be "completely open and learn the right lessons".
---
READ MORE
Doctors and nurses encouraged to swap handshakes for fist-bumps to reduce spread of bugs
NHS in Scotland set to face 'significantly more pressure' in 2016, warns BMA chair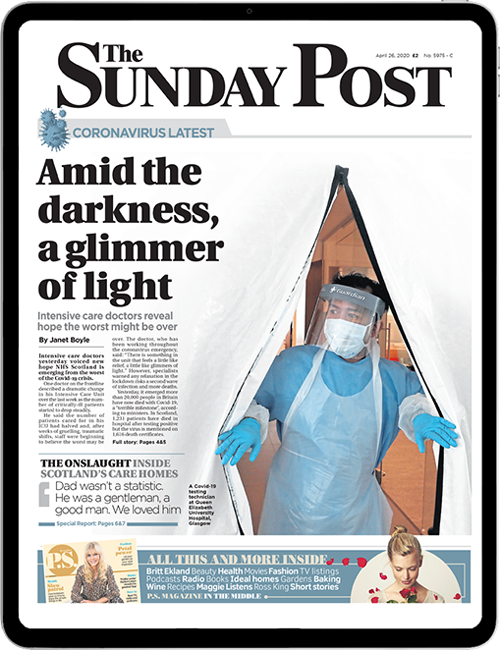 Enjoy the convenience of having The Sunday Post delivered as a digital ePaper straight to your smartphone, tablet or computer.
Subscribe for only £5.49 a month and enjoy all the benefits of the printed paper as a digital replica.
Subscribe