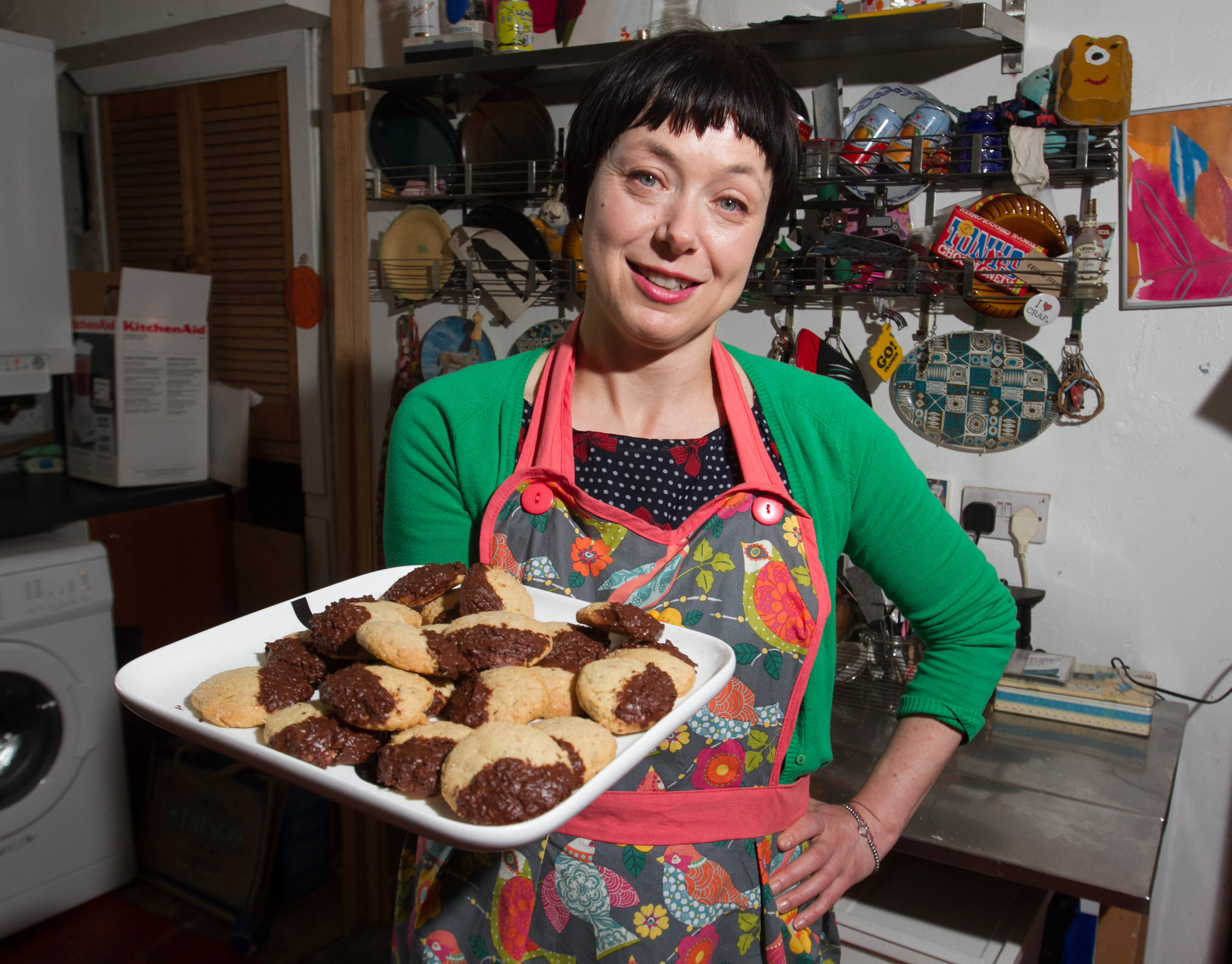 A WOMAN was stunned to discover a biscuit recipe she took into school nearly 40 years ago became a tasty treat in her teacher's family for decades.
Gail Rainey had assumed her hand-written recipe for Dutch Crunch biscuits would have been filed in a drawer and forgotten.
But a chance encounter with the son of the woman who inspired her own teaching career revealed it had become a favourite in his family for years.
Gail recalled how, as an 11-year-old keen to please her inspirational teacher, Elizabeth Kiloh, she penned the recipe in her very best handwriting.
"We had been asked to bring in something related to Holland and I had nothing in the house," said Gail, 47, from Glasgow.
"So my grandma Annie suggested I take in her favourite biscuits and call them Dutch Crunch.
"It was Mrs Kiloh's birthday and I bristled with pride when she smiled with approval.
"I'd just assumed my recipe had disappeared over the years."
However, that was not the case.
She learned via Mrs Kiloh's son, Bruce, that the biscuits had become a big part of family occasions.
And at every birthday and celebration in  the Kiloh household, there was always a plate of freshly-baked 'Dutch Crunch' on the table. "Bruce called and sent me a photo of the recipe I'd written and given to Mrs Kiloh about 39 years before," she added.
"He told me how it had become a staple for them and I couldn't quite believe it.
"It's a small thing but it meant a lot."
Bruce, 44, from Partickhill, Glasgow, said the delicious biscuits were better than anything he'd seen on The Great British Bake Off.
"We had Dutch Crunch at every birthday but I never knew where the recipe had come from until I met Gail," he said.
He said his mum belonged to an old school of Scottish teaching which produced a hard-working generation of baby boomers.
"Mum devoted her life to children," he added. "It's true to say she was a very old-fashioned teacher.
"I know she was hugely popular because of her fair, no-nonsense approach to life.
"She would keep boxes of keepsakes from the children because she knew how much effort they put into making them."
The popular teacher taught at Mearns Primary in East Renfrewshire, on the outskirts of Glasgow.
"She had a voice that boomed across the classroom and some feared her, but not us in the know," said Gail.
"In my head, she was always dressed in smart, no-nonsense blouses and tartan skirts and wore bright red lipstick."
Gail credited Mrs Kiloh – who passed away last November, aged 79 – with inspiring her own career in education.
"I have taken much of what she taught me through my adult life," she said.
"Now as a teacher myself I find myself 'doing a Mrs Kiloh'.
"I just hope that a young person somewhere will one day think of me in the same way!"
Here's Gail's recipe for the ages…
DUTCH CRUNCH
1 cup granulated sugar
1 cup brown sugar
½ cup of butter
2 eggs
1 tbspn vanilla
essence
3 cups of flour
1 tspn soda
½ tspn salt
1 cup of nuts
Heat the oven to 190C or Gas Mark 5 (quite hot).
Mix the sugar, butter, eggs and vanilla.
Mix flour, soda and salt, then stir in.
Add nuts.
Make into balls the size of walnuts (1 level tbspn).
Place on a baking sheet. Flatten with
the bottom of a greased glass dipped in sugar (yum!)
Bake for 8 to 10 minutes. (You can cover with melted chocolate when cool if you want).
---
READ MORE
WATCH: The Sunday Post Bake Off Biscuit Dunk Test
Lorraine Kelly: Use your loaf, Paul, it's not Bake Off without the others!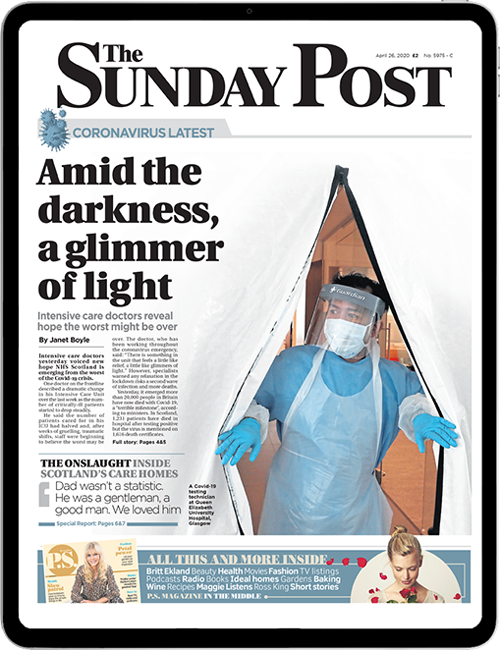 Enjoy the convenience of having The Sunday Post delivered as a digital ePaper straight to your smartphone, tablet or computer.
Subscribe for only £5.49 a month and enjoy all the benefits of the printed paper as a digital replica.
Subscribe