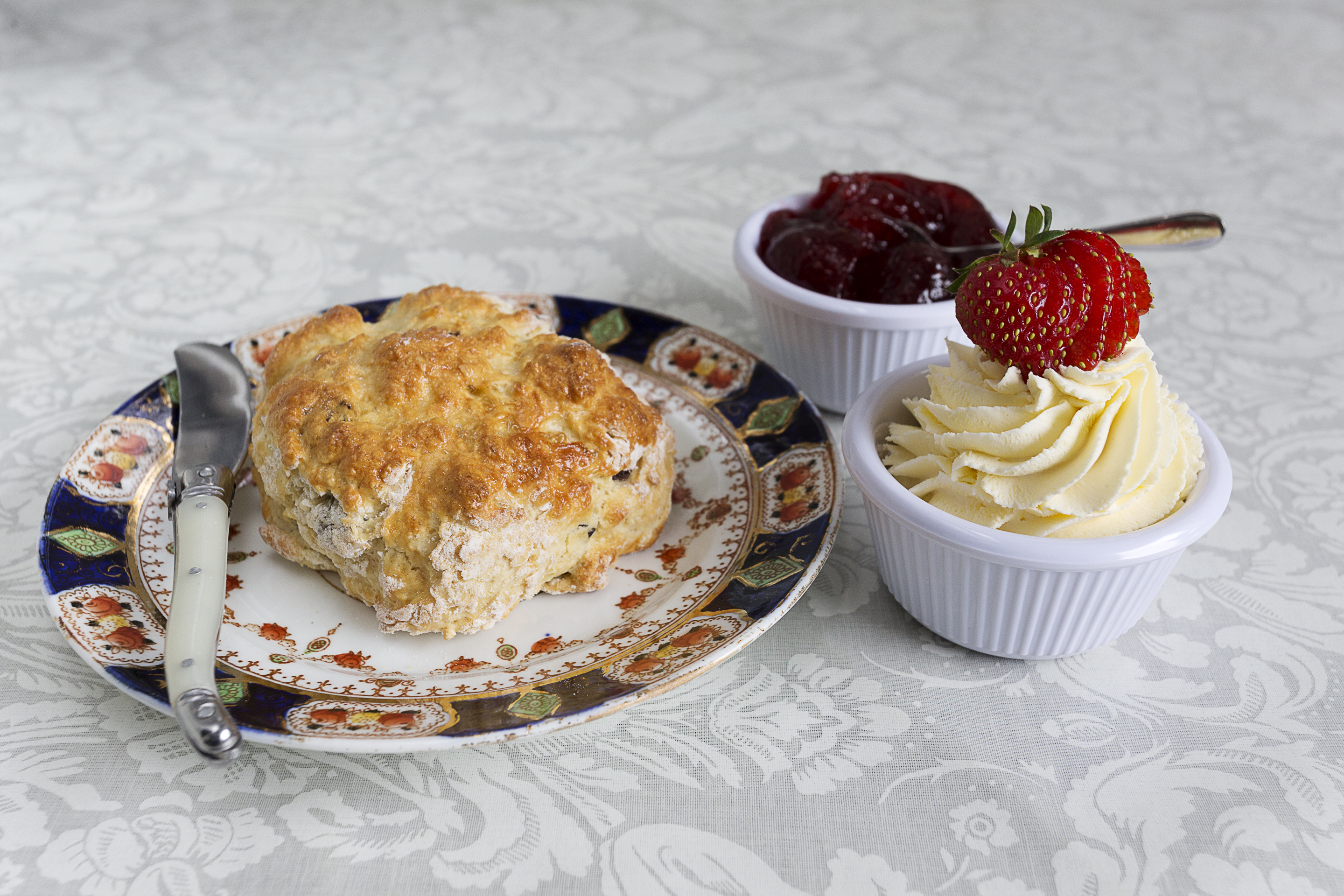 IT'S a windy old afternoon and I'm wandering around the Castlebay pier on the Isle of Barra as the clouds darken and some nasty weather rolls in from the Atlantic.
I'm looking for the legendary Kisimul Café, named for the tiny Hebridean island's castle.
But after finding it closed and with rain starting to fall, I nip into the post office next door.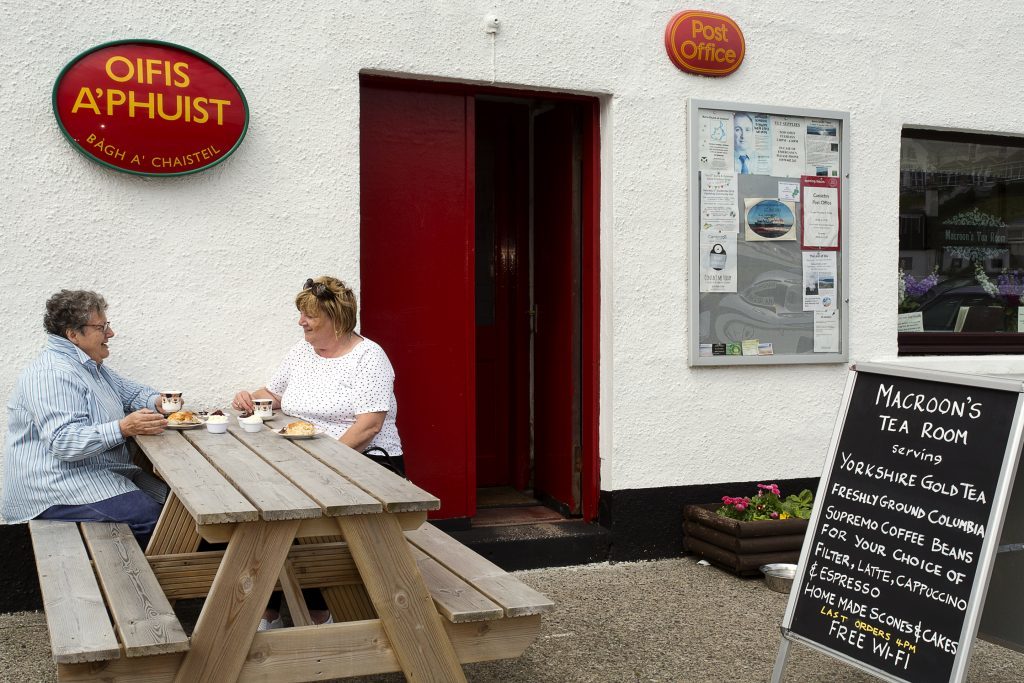 After picking up some stamps and postcards, I ask the postmaster when the café might be open again, but it's going to be a while.
Where might I get a decent scone then, I ask?
"I can fix you up a couple if you want," he replied.
Noticing my confusion – I am in a post office, after all – he motions to a door on the other side of the room and ushers me into a delightfully quaint sunroom, quite unlike the rest of the building.
It has the charm of your gran's sitting room and the attitude of a city tea house, with a 1932 pendulum clock sharing wall space with signs declaring, "Tea: We keep it real" and "Time is precious, waste it wisely".
Its name, Macroon's Tea Room, is a reference to the classic film Whisky Galore which was filmed on Barra in 1949 – Macroon was the postmaster.
The film is why the tea room exists at all.
It was added less than a year ago when Chris and Diane Dillerstone took over the post office, Diane first having visited Barra 30 years before after seeing the movie.
A copy of the book it is based on, written by Compton MacKenzie, of course, hangs on the wall.
There are other nods to its location inside a post office – the pelmets of both windows look like they are made of a tapestry of stamps, and your receipt is stamped with a postman's marker.
The freshly-made scone is a monster, at least half as big again as your average specimen, and slightly misshapen – but that only adds to the appeal.
I always prefer home baking with an imperfect shape because you can tell it was made by hand, with love, rather than rolling off a factory conveyer belt somewhere.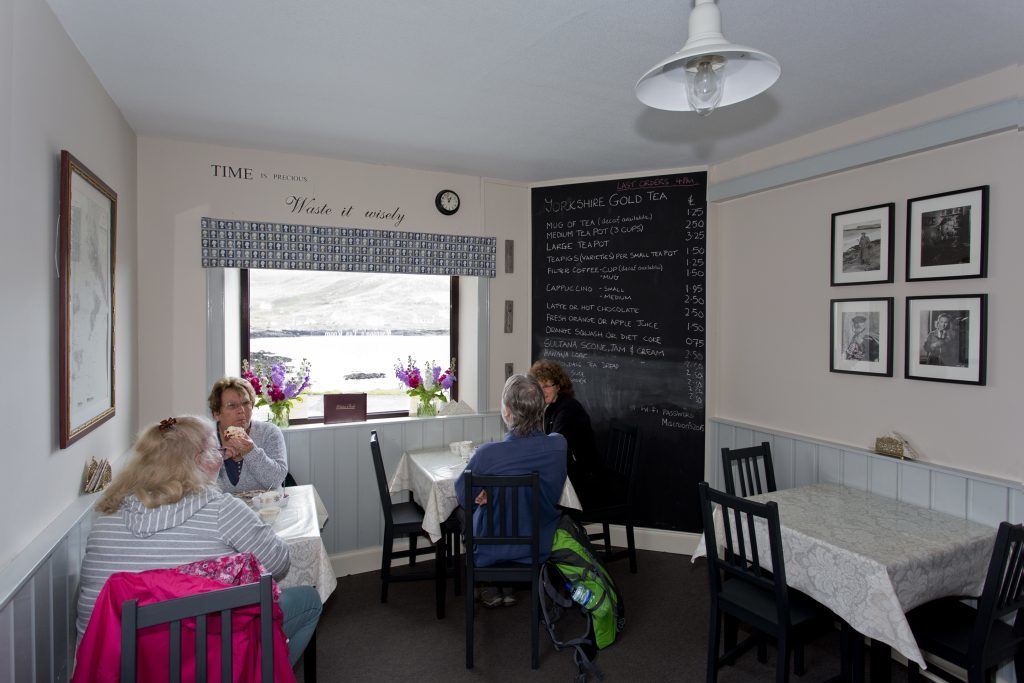 They don't skimp on presentation either, with generous china pots of jam and cream, decorative plates and an exquisitely fancy knife.
Best of all, the scone is delicious – golden brown and crumbly on the outside and perfectly soft inside while being fruity and filling.
The jam and cream are far better than the plastic wrapped or canned stuff you get elsewhere, and you can tell your hosts care about making you feel at home, even if the fresh-made food takes a of time to bake.
It's a long way to go for a great scone, but if you're ever on Barra don't assume the post office is just for getting a nice postcard.
Warm Welcome 9/10 Location, Location 9/10 Scone Score 10/10
---
Looking for a scone near you? Browse our map of reviews below!
---
READ MORE
Table service and awesome views of the Tyne at the Baltic Kitchen
Garvie and Co's handcrafted pastries are big and fruity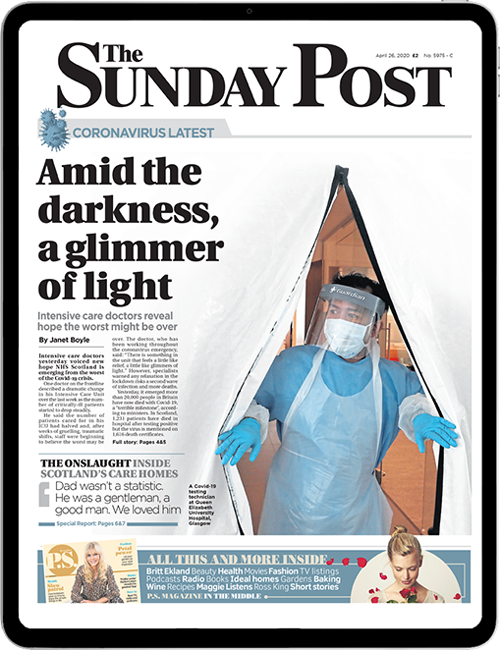 Enjoy the convenience of having The Sunday Post delivered as a digital ePaper straight to your smartphone, tablet or computer.
Subscribe for only £5.49 a month and enjoy all the benefits of the printed paper as a digital replica.
Subscribe