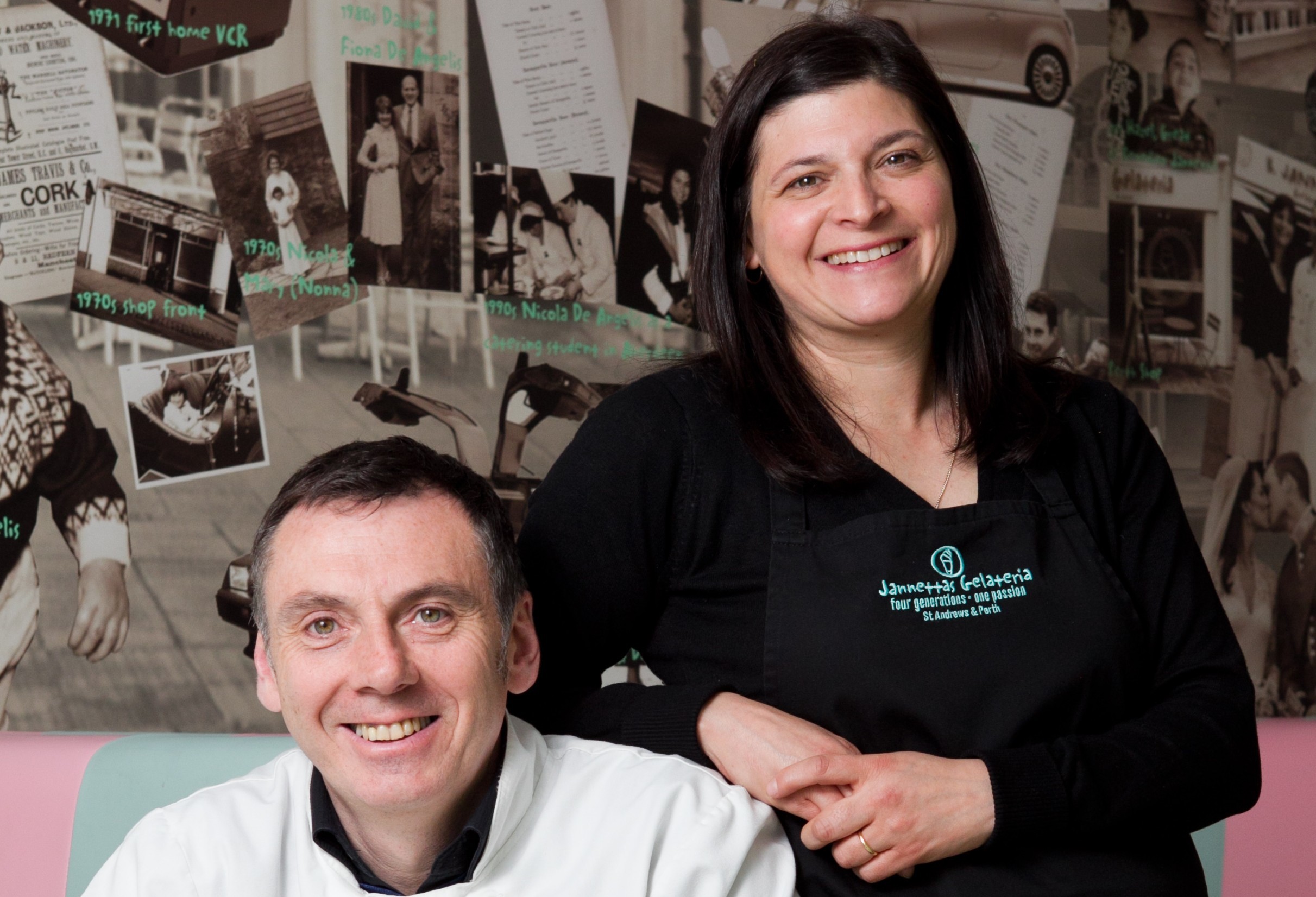 The photos tell the story of the four generations of the Jannetta family who have run their world-famous ice cream shop in the Fife seaside town of St Andrews since 1908.
Nicola's great-grandfather, Benedito (or Bennett) Jannetta, opened the business as a soda parlour and billiard hall on South Street while his son, Charlie, added a fish and chip shop next door.
Since the very beginning, the family has also sold the "gelato" or ice cream for which the clan has become so famous.
Today, Nicola and husband, Owen, carry on the tradition of producing more than 100 flavours – from traditional vanilla and strawberry, through to inventive concoctions such as Irn-Bru or Dime bar – at their gelateria and café.
It's a tradition with roots hundreds of miles away in an Italian village.
"The family came from a small place called Belmonte Castello near Cassino," explains David De Angelis, Nicola's father.
"It was a big family, so there wasn't enough food and there wasn't enough money. It was poverty. So they ventured to Scotland, looking for a better life."
Nicola adds: "They worked hard.
"Back then it was just the same as it is today – Owen works seven days a week.
"His mind doesn't stop, unless he's asleep, and even then I think he dreams about it."
The Jannettas' story echoes that of scores of Italian families who left their homeland in the late 1800s and settled in Scotland, working as farm labourers and later opening soda fountains, ice cream parlours and billiard rooms.
Bennett settled in Dysart, near Kirkcaldy in Fife, and brought his family over.
Two of his children were born in his homeland, while the younger two were born in Scotland.
The family then moved to St Andrews and bought a shop on South Street, which had previously been run by the Visocchis, another well-known Italian family, who spread to Broughty Ferry near Dundee and Kirriemuir.
One family legend shows the language barrier that had to be overcome.
"When you go to Italy, to the area where they come from, they're all Jannettas," says David. "There it's Iannetta, pronounced Yann-etta.
"When they opened the shop, the painter putting the sign on the wall, wrote a 'J' instead of an 'I' so the name changed from Iannetta to Jannetta.
"There also used to be an Iannetta family in Dundee who had a big ice cream factory."
Sitting opposite the old Bute Medical School, it's not surprising ice cream isn't the only trade with which the Jannettas have a connection.
Several of Nicola's old photos feature Dr Mary, one of Bennett's daughters.
Mary was one of the first women to study medicine at St Andrews. She died young after a heart attack.
Charlie, Bennett's son, worked at the Bute, while his wife, also Mary, ran the family ice cream parlour chip shop.
Her strength and business acumen were to prove useful during one of the darkest chapters for many Italian communities in Scotland.
The family awoke to a banging on the door in the middle of the night during the early days of the Second World War and Charlie and one of his sons, Bennett Junior, were interned on the Isle of Man.
Many Italian men were held on the island.
Although most had no connection with Mussolini, the Government were afraid of spies and saboteurs.
While many Italians tell horror stories of their internment, subjected to Mafia-style criminality, life wasn't so bad for Charlie. "He had a ball," laughs David. "He met all the other Italian families from Scotland who were interned."
The war put a lot of pressure on families, leaving strong women like Mary to keep businesses going.
"Mary, my grandmother, was on her own with two young children to look after – my mum, Fiona, and Aunty Frances," says Nicola.
"Nonna carried on running the shop – she didn't know if grandad was dead or alive for a year or so."
But the conflict had a silver lining, as it led the family to expand their presence in the ice cream trade.
"My mum fancied ice cream for her birthday and, Nonna being Nonna, decided to make it herself," Nicola explains.
"She had some left over and decided to sell it. That's when the gelato started becoming popular."
Jannetta relatives back in the old country were struggling through the war too.
"For the ones in Italy, things were pretty bad," says David. "They had to go into the mountains and live in the caves to escape the fighting.
"Belmonte Castello was wrecked. The Iannetta family home, Villa Vaccareccia, was flattened. Before the war it was a three-storey building, but they had to rebuild it with just one storey, like a bungalow."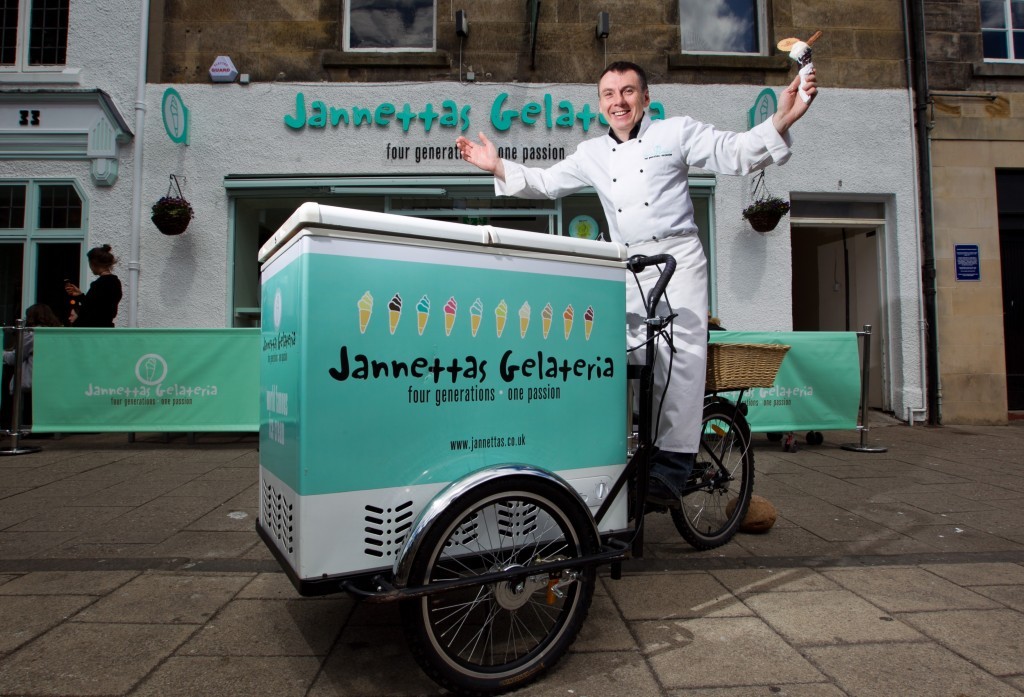 Rebuilding homes and visiting relatives in Italy was a big part of life after the war. And that's where David met his future wife, Fiona Jannetta, daughter of Charlie and Mary.
As well as taking over the running of the business with Fiona, David brought fresh ideas into the shop.
"We were selling vanilla ice cream in a nougat wafer, which was the norm all over Scotland," David remembers.
"We had the Open Golf Championship and so visiting Americans would come in and ask if I had chocolate or strawberry ice cream.
"So I started selling 12, then 24, then 48 different flavours.
"At the beginning, the local people would look at the flavoured ice cream and thought I had bought it in. So they didn't want it – they said they wanted our own.
"But I kept saying: 'Try this'. So we gave away tastes and it snowballed."
It's unusual for a family business to survive the transition from parents to children, let alone pass through four generations.
Nicola and Owen are now firmly putting their own stamp on the company.
They have been knocking down walls, combining the gelateria and cafe next door into one single site.
Customers love the newly revamped shop, though it is perhaps too early 
to tell whether the business will pass on 
to a fifth generation. The couple's children are too young to make that decision.
For now they have helped out in the shop and sold ice cream at events around the town.
Who knows?
If one of them finds 
that they have ice cream flowing through their 
veins, perhaps another generation of Jannettas will one day run the famous shop in St Andrews.
Visit the shop's website for more information: www.jannettas.co.uk
---
10 Fantastic Flavours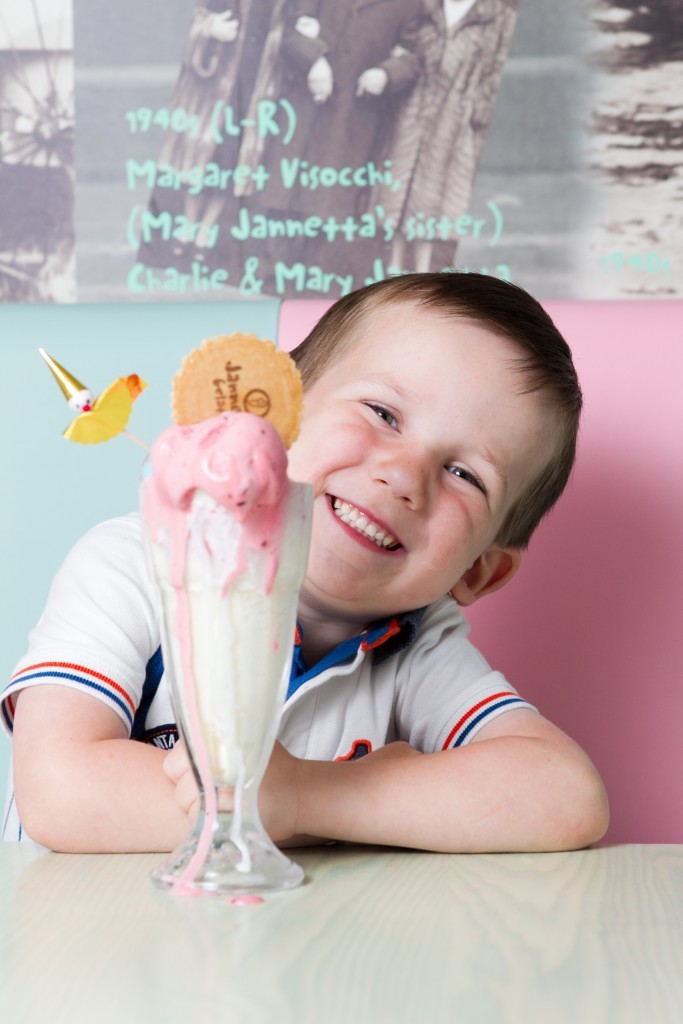 THERE are more than 100 Jannetta's flavours to choose from, but Nicola and Owen explain why these particular flavours are special to them.
Vanilla
A classic gelato. We make it every day with traditional artisan machinery and use only the highest quality ingredients to produce its rich, creamy taste. Delicious on its own or, of course, with the classic Flake.
Black Forest
This is the result of a happy accident by Nicola's father, David. Making chocolate chip ice cream, he put in cherries instead of chocolate chips, which was a very tasty mistake – unlike his cucumber sorbet, which turned out just to be a mistake not to be repeated.
Double cream Dime
This is Nicola's creation, made to satisfy her cravings when pregnant, and she's still passionate about this delicious Dime bar chocolate and toffee combination mixed through vanilla. Unsurprisingly, our children love it too.
White chocolate, pistachio & rose 

This was inspired by a pistachio and Turkish delight starter we had on holiday in Turkey. We loved the combination of flavours and made it our own.
Stracciatella
This vanilla and chocolate classic is a favourite among many customers, with one cementing its true Scottish-Italian blend with its very own Scots pronunciation of "Scratch-yer-telly".
Peach Bellini sorbet
This delicious Prosecco-based sorbet was inspired by a glass or two of peach Bellini in the Italian sunshine. That made us smile and this summery sorbet does, too.
Strathdon blue cheese
This shouldn't work, but it does. It wasn't without its problems though as Owen isn't a fan of cheese and couldn't bear to taste it – luckily there were plenty of volunteers to help him out. We've done garlic ice cream and olive oil ice cream on request before, and very tasty they were too.
Bramble sorbet
We love St Andrews and we take inspiration for flavours from the produce around us. This was made using berries we'd gathered at nearby Craigtoun Country Park.
Commonwealth cone
The Queen's baton relay arriving in town was a big event. So we marked it by creating a red, white and blue, Commonwealth cone, with blackberry sorbet, vanilla and blueberry.
Irn-Bru sorbet
We couldn't miss out our famous Irn-Bru sorbet – a true Scottish flavour. Always popular, with locals and visitors alike, and we're sure that's nothing to do with its reputation as a hangover cure…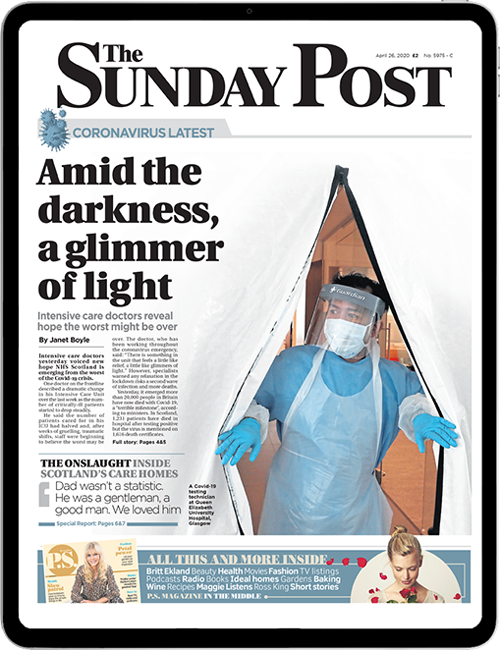 Enjoy the convenience of having The Sunday Post delivered as a digital ePaper straight to your smartphone, tablet or computer.
Subscribe for only £5.49 a month and enjoy all the benefits of the printed paper as a digital replica.
Subscribe