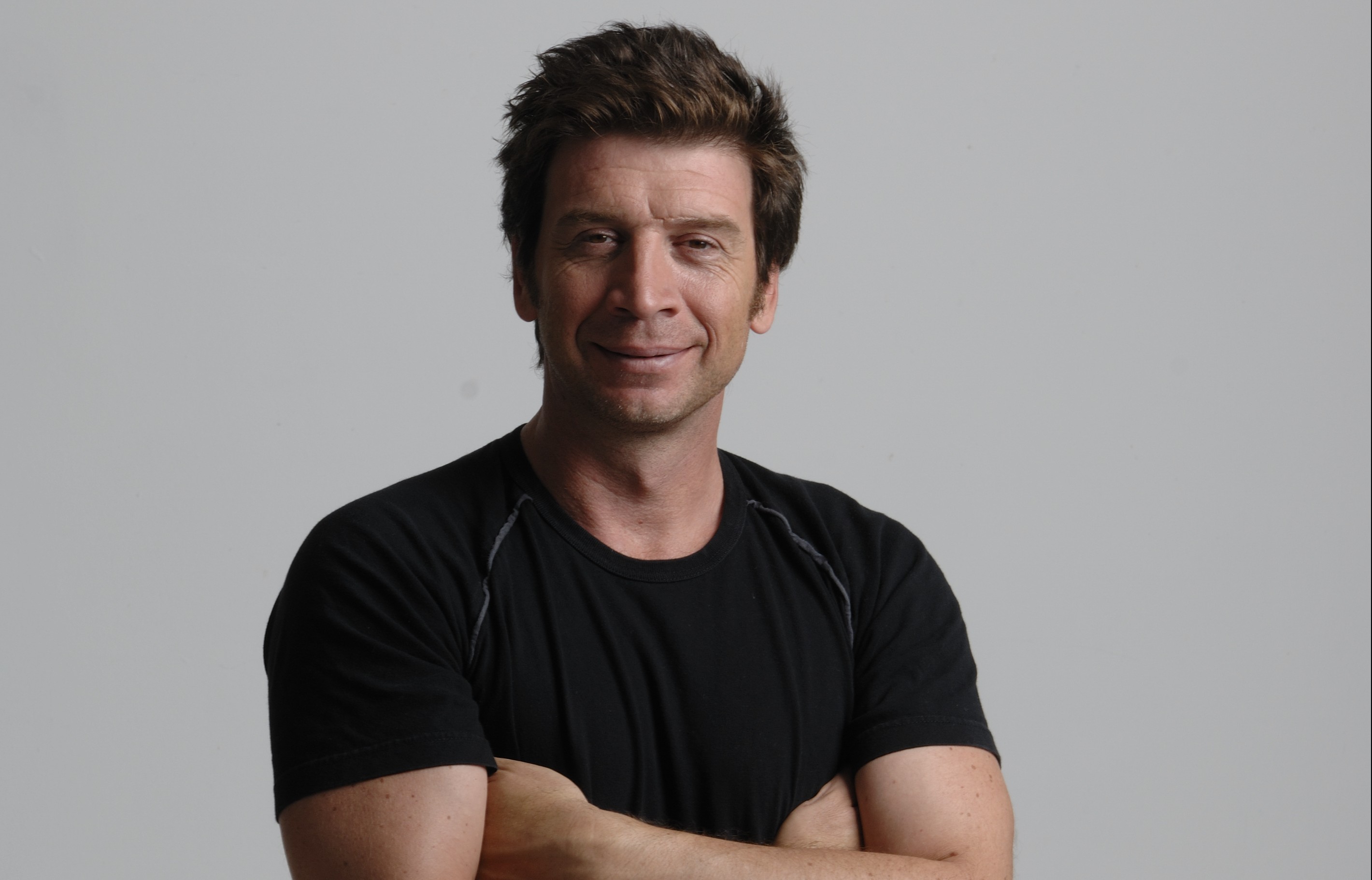 Nick Knowles says he was inspired to write a movie after watching his father die "of a broken heart."
The TV presenter has penned warm-hearted comedy Golden Years, which tells the story of a group of pensioners who pull off a bank robbery after the collapse of their pension schemes.
He says he was motivated by the plight of elderly people he has met as host of City Hospital and DIY SOS, but particularly by his own father's experience after suffering a stroke two decades ago.
"He had to go into a care home for restorative care," recalls Nick.
"The guy who was in the room next to him had basically been a gambler and a drinker all his life, so arrived at the home with no savings so the Government paid for his room straight away.
"My dad, on the other hand, had managed to put money away all his life because he wanted to leave something for my brothers and sisters and I.
"So he had to watch as all his money was taken away from him before the Government would step in.
"Then he had another stroke and died and I've always believed that what actually killed him was a broken heart from seeing his life savings drain away.
"So I wanted to write something about the many pensioners out there who have paid their dues and who, when they get to the end of their life and think they're going to be all right, it turns out they're not."
Nick touted his script to BBC Films, Film4, and the British Film Institute before finally finding a production company to back him.
He then ploughed tens of thousands of his own money into the project to help reach the £3 million required to make it.
"I went to the Cannes Film Festival seven years ago thinking I would show people the script and they'd go, 'What a great idea, let's make the movie'," laughs Nick at his own naivety.
"But with perseverance, a bucket load of money of my own money and a lot more from other small investors, we got the movie made."
In the film, Bernard Hill plays an unassuming retiree who is forced to contemplate a life of crime after getting into financial difficulty through no fault of his own.
Able to clear his debts with his ill-gotten windfall, he also has enough left over to help his friends in need.
But when they discover the identity of their mystery benefactor, and how he came by the cash, they throw their lot in with him and plan a much bigger heist to save their local bowls club.
The starry cast include Simon Callow, Una Stubbs, Sue Johnston, Phil Davis and, making her first feature film appearance since Sliding Doors 18 years ago, Virginia McKenna.
"People say to me it's a surprise I've written it," says Nick, who can also been seen on TV this week interviewing Prince Harry about his involvement in the Invictus Games (BBC1, 7pm , Monday).
"But I spend a lot of time in the community and it has become apparent that our pensioners have been suffering very badly.
"If you look at the underlying message it's not that much of a stretch for the presenter of DIY SOS.
"That show is all about the community coming together to look after one another in adversity and that's exactly what this story is about.
"Then you have the whole other issue of elderly people feeling invisible and unwanted.
"In other societies, the elderly are venerated for their wisdom but we seem to cast ours on the scrap heap."
Even diehard fans of the TV heartthrob may be surprised to hear that Golden Years does not mark Nick's movie debut.
"I was an extra in A Room With A View, standing in the background of a scene with Helena Bonham Carter, Daniel Day-Lewis and, oddly enough, Simon Callow.
"I was in a rock band in my teens and had hair almost to my waist but to be in the background of this turn-of-the-century period drama they had to shave it all off.
"But the man who was doing the hair and make-up gave me £50 for my hair, because it was really long and thick, and he used it to make extensions for Helena Bonham Carter.
"So I may only be in the background for one scene in the movie – but my hair had a leading role."
Golden Years is at selected cinemas from Monday
Sarah Millican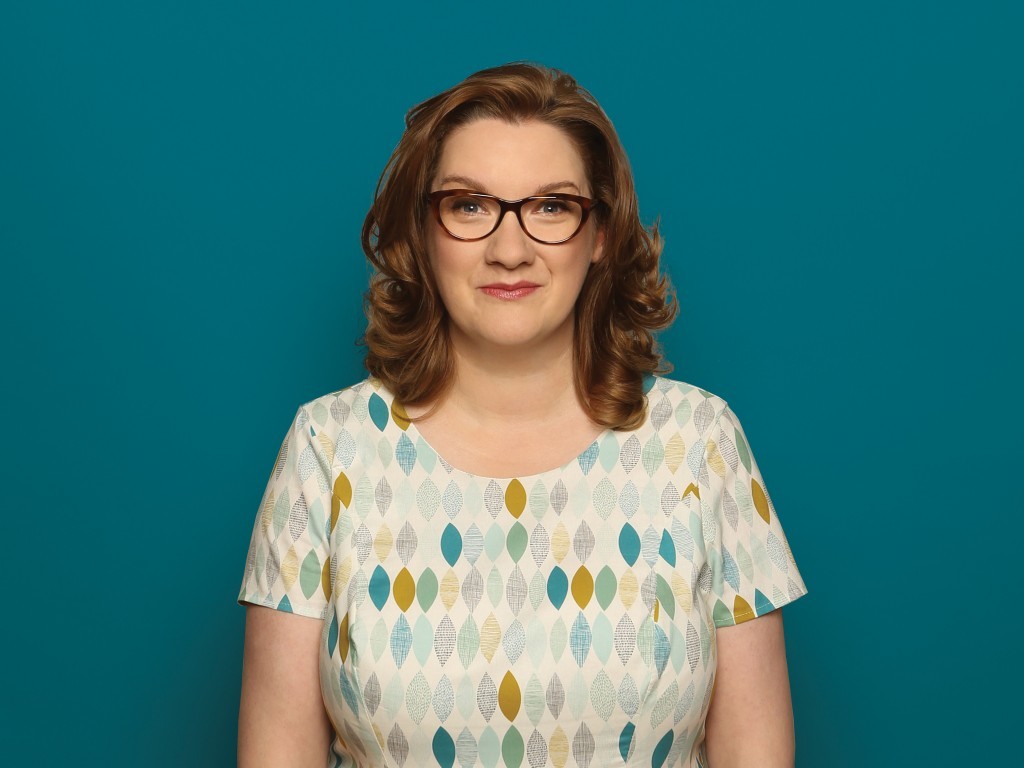 One of Britain's favourite stand-up comics is back with her fourth tour, Outsider.
The South Shields performer won the Best Newcomer Award at the Edinburgh Fringe in 2008 and quickly became a household name.
Her past three tours have been sell-outs and she's sold 700,000 DVDs of those live shows.
Expect lots of skilfully delivered charming, gag-packed anecdotes about life's curiosities from this natural storyteller.
Clyde Auditorium, Glasgow, Fri to Sat. Also Eden Court, Inverness, on Monday 9th.
Swan Lake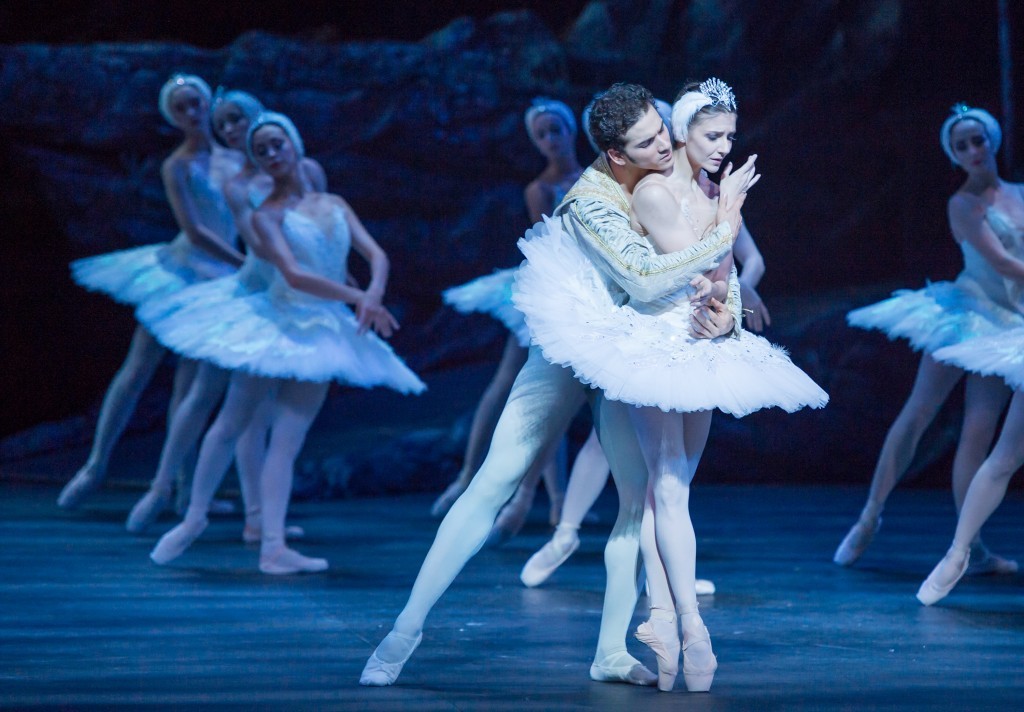 For the first time in more than 20 years, Scottish Ballet brings Swan Lake to the stage in an adaptation that is a modern and imaginative retelling of the timeless tale.
It features Tchaikovsky's iconic score performed live by the Scottish Ballet Orchestra.
There's also the chance to learn more about the new production with a range of free evening events in The Maclean Room designed to enhance the experience of seeing the live performance.
Empire Theatre, Inverness, Wed to Sat
The Producers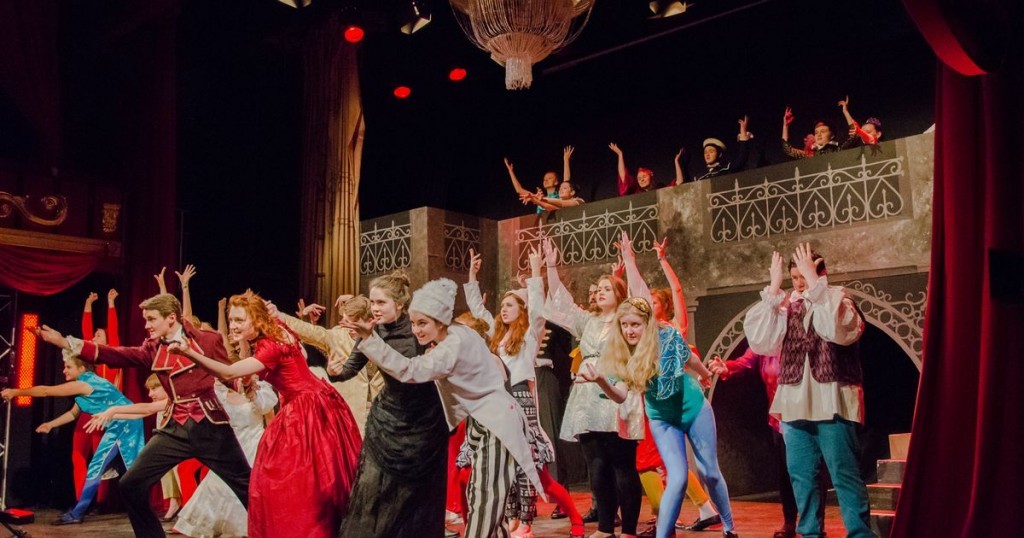 Members of Maltings Youth Theatre perform the hilarious musical by Mel Brooks, who adapted it from his 1968 film that won him an Oscar.
Theatre producer Max Bialystock and accountant Leo Bloom think they've come up with the greatest showbiz scam ever when they produce a heavily-invested sure-fire flop – until the show becomes a massive success.
It ran for more than 2,500 performances on Broadway and has toured the world, as well as being remade as a hit movie in 2005.
The Maltings, Berwick, Thurs to Sat
Claire Hastings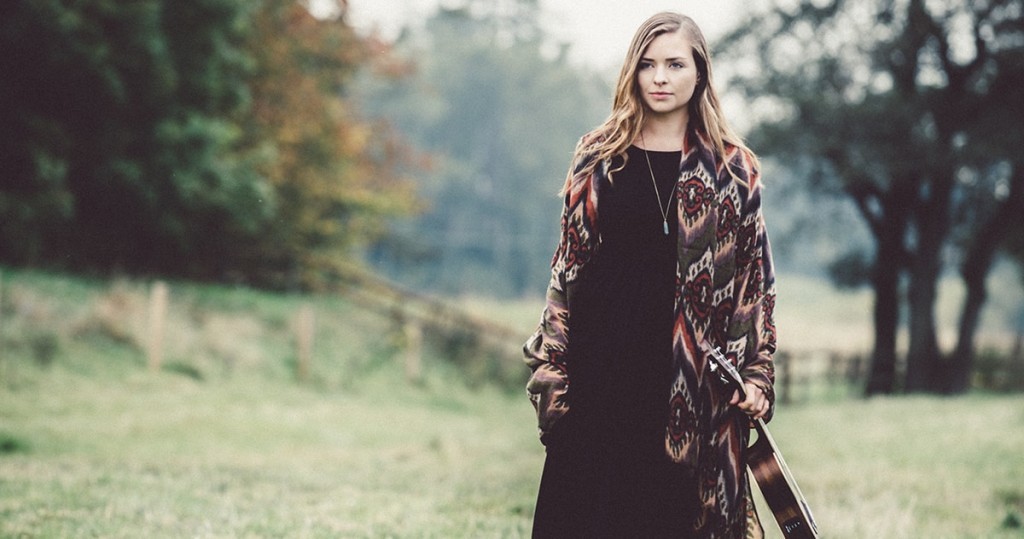 The exciting new folk singer launches her much anticipated debut album, Between River And Railway, in her hometown of Dumfries.
This is something she has been working towards since winning the BBC Young Traditional Musician Of The Year last year.
Featuring new arrangements of traditional folk songs alongside her own material, she'll be joined live on stage by Jenn Butterworth on guitar and vocals, Laura Wilkie on fiddle and accordionist Andrew Waite.
Theatre Royal, Dumfries, Wednesday
I Saw The Light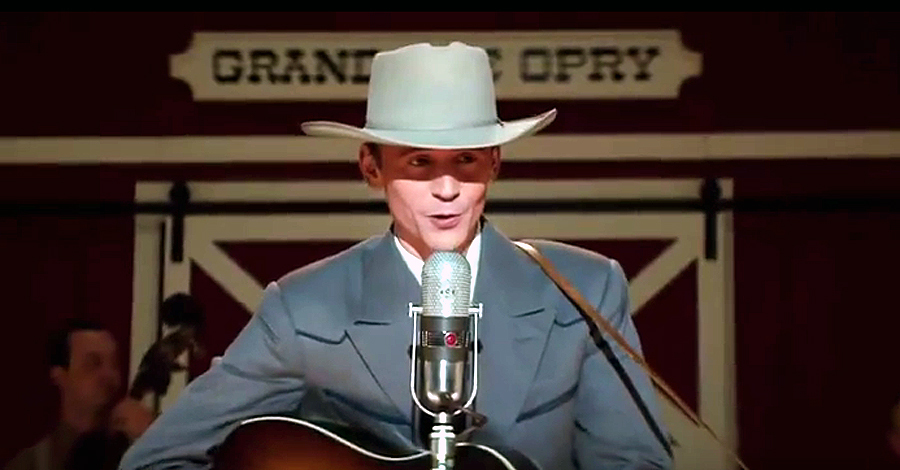 Stepping out from The Night Manager, Tom Hiddleston is now seeing the light.
The man of the moment cycled 15 miles every day to attain the pencil-thin appearance of Hank Williams in this biopic about the life of the country music legend.
The singer of such classic songs as Your Cheatin' Heart and Hey, Good Lookin' was a trailblazing talent who lived fast and died young.
The movie explores his rise to fame and the tragic effect it had on his health and life.
At cinemas from Friday
Bryan Adams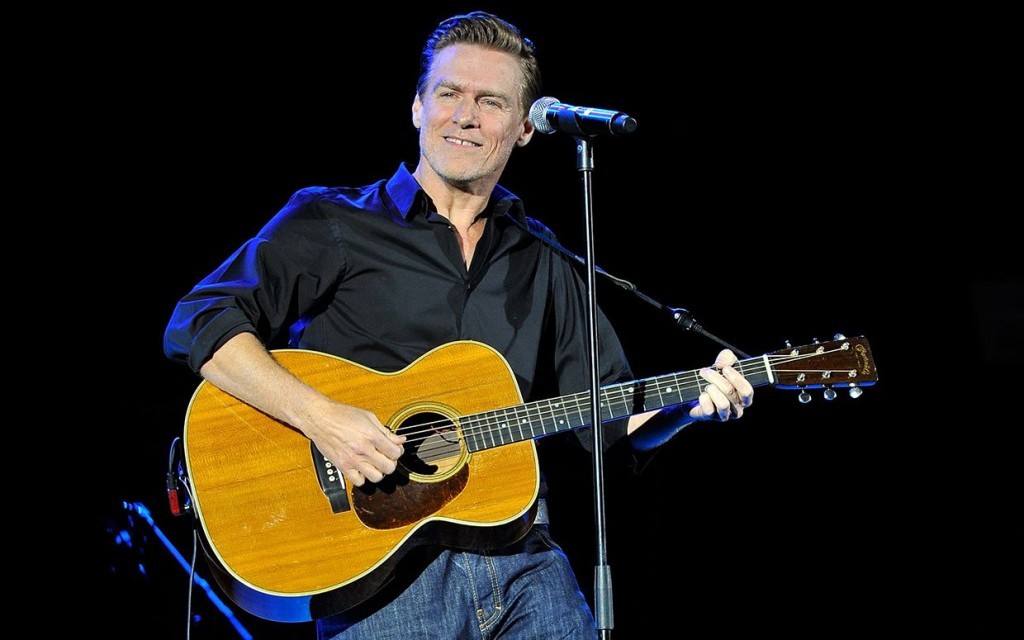 The Canadian was 14 when he started singing and playing guitar – and he's barely stopped since.
It's been 40 years since the release of the first album he featured on, as a 15-year-old singer in Sweeney Todd, but it was his partnership with co-songwriter Jim Vallance that brought him solo success. The duo recently worked together on Adams' 13th album, Get Up.
Expect tracks from that as well as classics such as Summer Of '69 and Cuts Like A Knife.
SSE Hydro, Glasgow, Thursday
Florence Foster Jenkins
In 1944, while war was raging across Europe, on the other side of the Atlantic, music lovers were fighting off an assault on their ears.
That was the year ageing heiress Florence Foster Jenkins played New York's prestigious Carnegie Hall, completing the rise to notoriety of "the world's worst opera singer".
Meryl Streep and Hugh Grant star in the affectionate true story of a wealthy woman who wouldn't let a lack of talent stand in the way of her ambition.
At cinemas from Friday
Barbara Dickson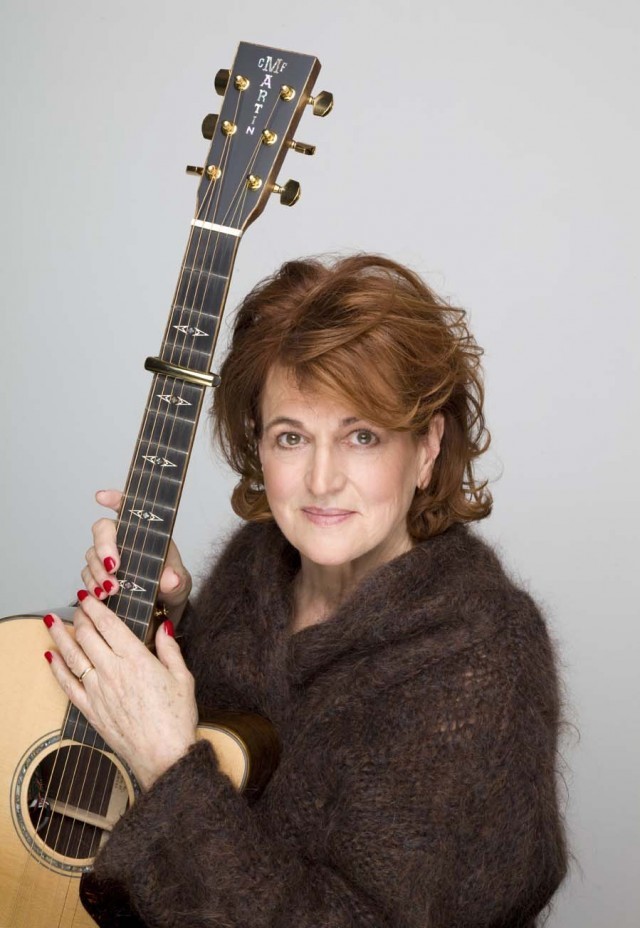 One of Scotland's best-loved female singers performs an acoustic show, where she'll go through her vast back catalogue in an intimate setting with her pianist, Nick Holland, who joined her touring band in the mid-2,000s.
They've recently started working as a duo, with Barbara on guitar and Nick on keyboard, and have already performed in cathedrals, at festivals and in theatres.
Barbara will draw on her folk roots as well as her classics and the songs of Gerry Rafferty.
Dundee Rep Theatre, Tonight
Save The Last Dance For Me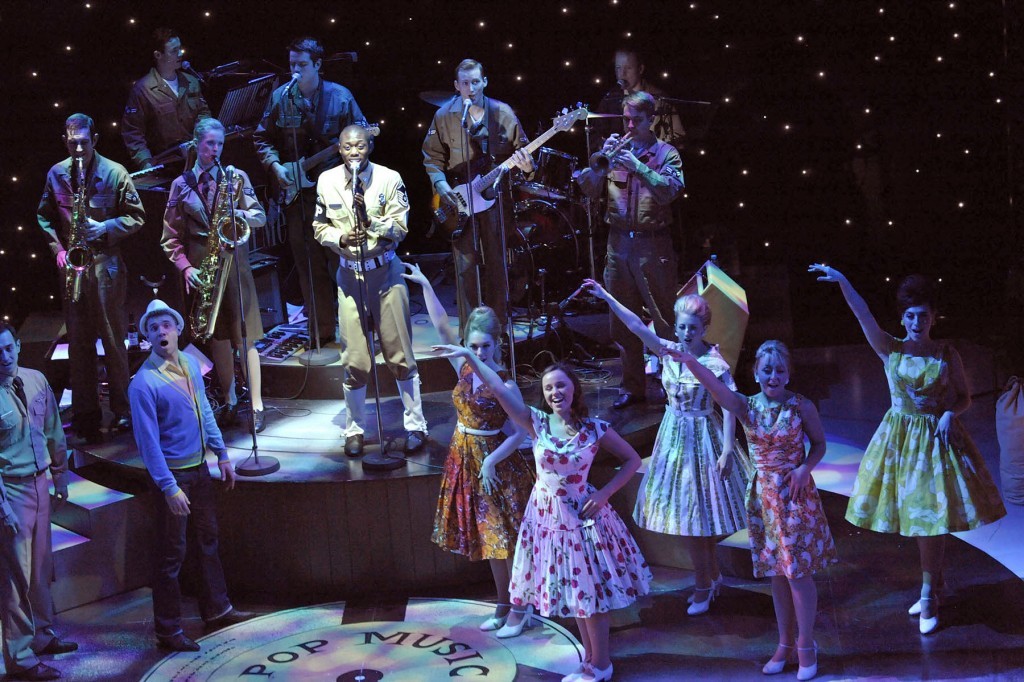 Starring Antony Costa from Blue, one of the biggest British boybands of the noughties, this is from the same team that delivered Dreamboats And Petticoats.
Save The Last Dance For Me transports the audience to the early 60s, as we follow two teenagers through a time when each week brought another rock 'n' roll classic.
Features hits including A Teenager In Love, Sweets For My Sweet, Viva Las Vegas, Can't Get Used To Losing You and the title track.
King's Theatre, Glasgow, Tues to Sat
---
READ MORE
Game of Thrones' Richard Madden plays a less noble role in Bastille Day
Sir Paul McCartney to discuss career on BBC Radio 4's Mastertapes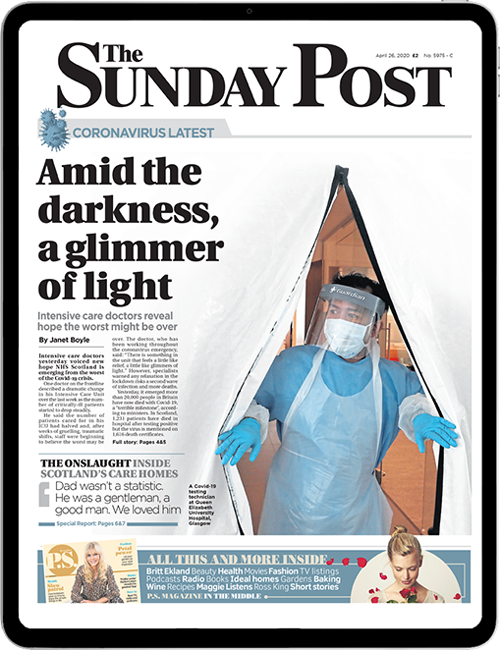 Enjoy the convenience of having The Sunday Post delivered as a digital ePaper straight to your smartphone, tablet or computer.
Subscribe for only £5.49 a month and enjoy all the benefits of the printed paper as a digital replica.
Subscribe