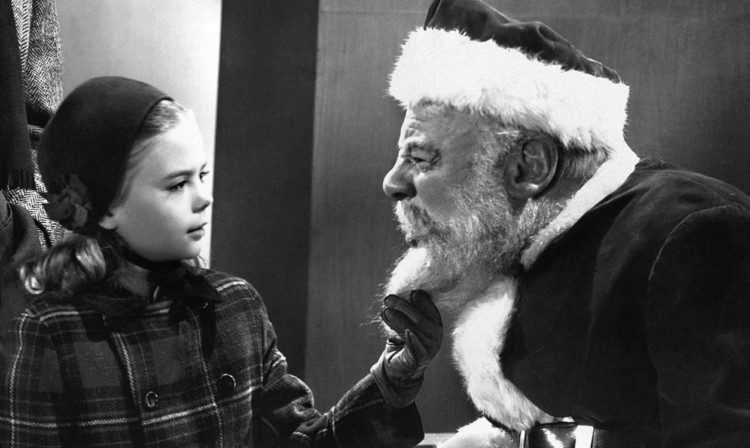 A rundown of our fave festive films
10. Gremlins
It wasn't turkey roasting in that microwave, it was a nasty little gremlin in a scene that shocked American parents thinking they'd taken the kids to a nice, traditional Christmas movie. If festive mayhem and grinning green goblins singing carols tickle your fancy, this is the Christmas film for you.
https://youtube.com/watch?v=h24CFZqSEAA
9. The Snowman
A delightfully animated film, this time based on Raymond Briggs' book of the same name. This is actually the shortest film on the list, coming in at a mere 26 minutes. However, it it was Oscar-nominated and sitting down to watch The Snowman has become an international Christmas event. If truth be told, it's a rather sad little tale. The boy's new friend inevitably melts, and that melancholy air is emphasised by the music. All together now: "We're walking in the air . . ."
8. The Polar Express
Based on a classic children's picture book, this is a stunning animated movie with a magical feel. Tom Hanks features in six different roles including the conductor of the train that takes kids to Santa's toy factory at the North Pole. This spectacular journey's been turned into a simulator ride at SeaWorld Orlando, which takes over their Wild Arctic attraction every Christmas.
7. Die Hard
Eh? I hear you cry, what's Die Hard got to do with Christmas? Well, plenty. Officer John McClane and his white vest are only in LA to attend a Christmas party, which goes from bad to worse as Alan Rickman's robbers take over. Die Hard 2 was set on Christmas Eve, too, this time with terrorists taking over an airport.
6. Miracle On 34th Street
It's a classic Christmas argument which is the better version, the 1947 original or the 1994 remake? For my money, the earlier film wins hands down, with a plot concerning Kris Kringle, who takes a job as a department store Santa. A legal wrangle ensues in which it has to be proved that Kris is indeed the real Santa instead of simply someone with a Claus complex.
https://youtube.com/watch?v=gHhKiavP_TI5
. Home Alone
This, and its New York-set sequel, is a Christmas staple in my household, the bit when burglar Marv stands on glass tree ornaments with bare feet always making us cry: "Ouch!" from the couch. The Macaulay Culkin classic is about as close as you can get to live action Tom and Jerry as young Kevin McCallister defends his home against hapless housebreakers. It's officially the highest-grossing comedy of all time and although my wife loves the McCallisters' house, she's not getting it as the ultimate Christmas pressie it sold last year for $1.5m.
4. Meet Me In St Louis
We like musicals at Christmas and this Judy Garland classic is one of the best. Set in St Louis on the brink of the 1904 World's Fair, Garland's character Esther is devastated when the man she loves literally the boy next door can't take her to the elegant Christmas Eve ball. She later sings Have Yourself A Merry Little Christmas to soothe her equally-upset sister but it's not quite the version we know and love today. That's because a certain Frank Sinatra thought the lyrics too downbeat and had them altered.
https://youtube.com/watch?v=VJYS-acTE9M
3. Holiday Inn/White Christmas
You may think I'm cheating a bit here but, come on, they're the same movie! Bing Crosby and Fred Astaire starred in 1942 hit Holiday Inn, for which Irving Berlin won the Oscar for his song White Christmas. What's surprising is that it took 12 years to cash in on the song's success, with White Christmas the film being a loose remake of the earlier picture, this time starring Danny Kaye, Vera-Ellen and Rosemary Clooney alongside Crosby. And I'll bet you've had the tune in your head since you started reading this . . .
2. It's A Wonderful Life
Not the most obvious storyline for a feelgood Christmas movie this, the tale of a man who contemplates suicide on Christmas Eve. Again, it was a box-office flop that has gone on to become one of the best-loved movies of all time. James Stewart was perfect as George, who's shown by his guardian angel all the lives he's touched and how different his home town would be had he never been born.
1. A Christmas Carol
Charles Dickens' Christmas classic has barely more than 100 pages but it dominates our festive TV listings. That's because no fewer than 22 film adaptations have been made since the earliest, in 1901, starring everyone from Albert Finney to Jim Carrey as the notorious miser Ebenezer Scrooge.
I've got a soft spot for Scrooge McDuck's portrayal in Mickey's Christmas Carol but the best Ebenezer bar none was Alastair Sim in the fantastic 1951 movie Scrooge. The veteran star was perfectly cast as the old skinflint as he was memorably described by his fellow Scot Ronnie Corbett as "a sad-faced actor, with the voice of a fastidious ghoul". The great Michael Hordern is particularly fine as Marley's ghost but even though it was a huge hit in Britain, it didn't find favour at first in America. It was felt to be too sombre but has since garnered a massive audience on TV, where it's become a festive fixture.
Most recent versions have been animations but the last to feature real actors was also a bit of a belter, The Muppet Christmas Carol. Kermit takes the role of put-upon Bob Cratchit but Sir Michael Caine is on top form as Scrooge, a role he was born to play. Incredibly, Dickens scholars actually rate it highly as one of the best and most faithful adaptations of the original novella, even though Statler and Waldorf feature as Jacob and Robert Marley!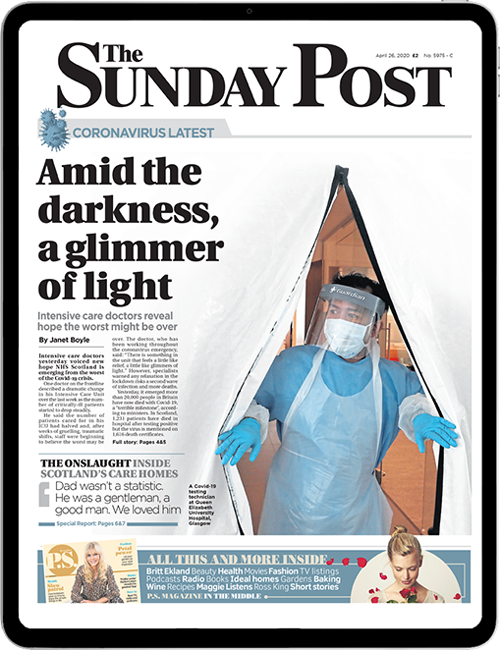 Enjoy the convenience of having The Sunday Post delivered as a digital ePaper straight to your smartphone, tablet or computer.
Subscribe for only £5.49 a month and enjoy all the benefits of the printed paper as a digital replica.
Subscribe