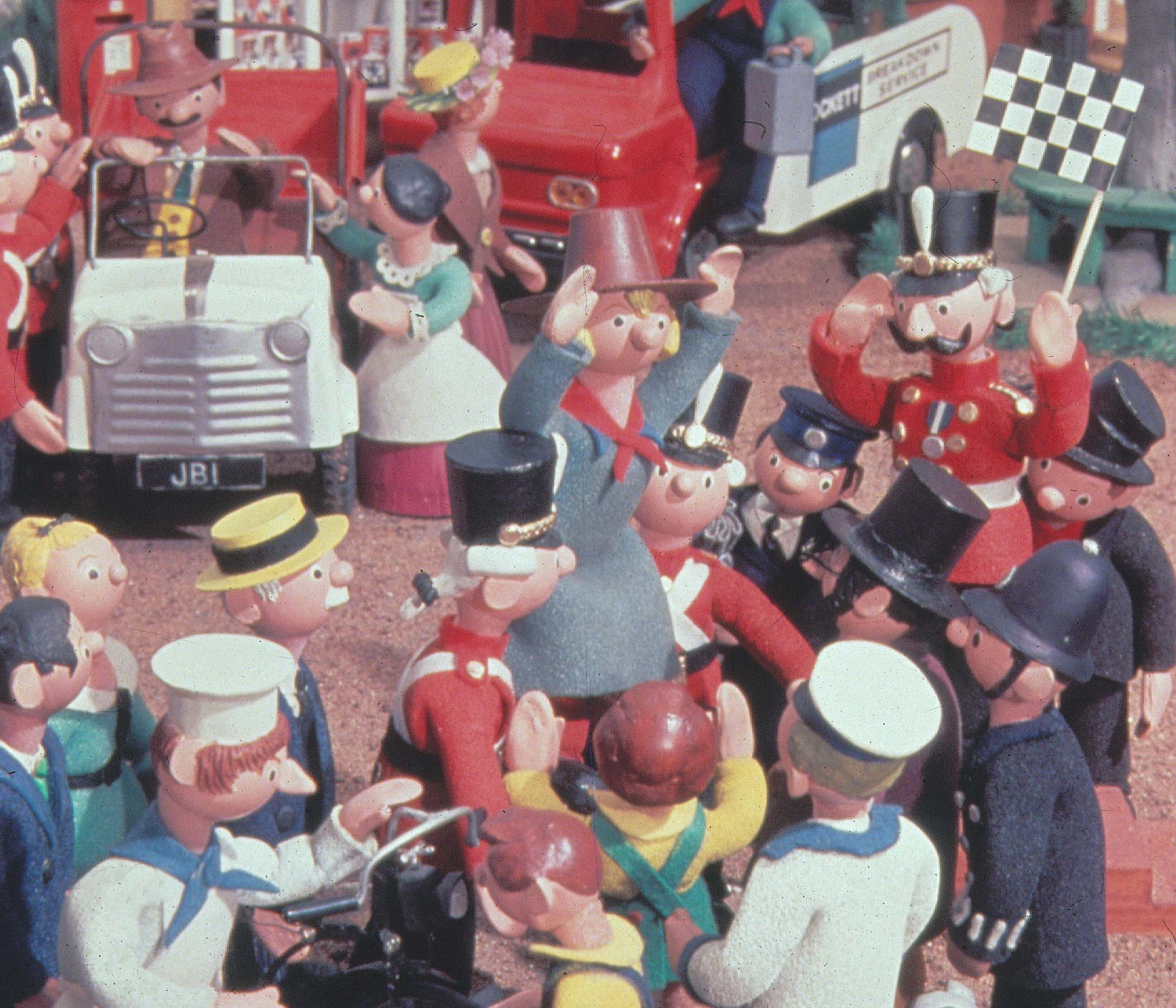 Fawlty Towers ran for just 12 brilliant episodes while the BBC has left the Sherlock audience desperate for more by making only 10 tales in six years, with no more until 2017.
And it's testament to just how terrific Camberwick Green was that it's still regarded as a children's classic despite just 13 episodes being made half a century ago.
What's more, those precious few programmes, first broadcast 50 years ago in 1966, last for just 15 minutes each.
Camberwick Green was the first of the "Trumptonshire Trilogy", which also includes Trumpton and Chigley.
They came out in 1967 and '69 and stuck rigidly to the same formula, a village full of old-fashioned characters, each of whom has their own theme song.
Each episode of Camberwick Green began by showing a music box, and narrator Brian Cant would intone: "Here is a box, a musical box, wound up and ready to play. But this box can hide a secret inside. Can you guess what is in it today?"
And out of the box would rise the episode's star character, be it Windy Miller, Dr Mopp or PC McGarry (Number 452).
And the town gossip Mrs Honeyman, never seen without her baby, would always be nosing about.
Camberwick Green was a bit rum, mind you, as it mixed modern technology with Edwardian dress.
The soldier boys at nearby Pippin Fort — run by Captain Snort — wore scarlet tunics and hats straight out of the Crimean War, but drove about in a big old Army truck.
The show was created by Gordon Murray and it's thought he based the Trilogy on the East Sussex village of Wivelsfield Green which has the villages of Plumpton (Trumpton) and Chailey (Chigley) nearby.
As Gordon, now in his 90s, explains: "There's no crime, you know, in Trumptonshire. It's a happy world.
"A lot of people say: 'Well you shouldn't encourage children to think that the world's like that.'
"Some people throw their children into the deep end of the swimming bath at an early age and say: 'Swim', thinking that's the way to learn — life's hard, hard things are coming to you.
"I don't believe in that. I believe that you must protect your children while they are children for as long as possible, from this dreadful world we're living in.
"I am very upset at the short length of childhood that children have.
"They don't have childhood for long and I think that's a wicked shame, because childhood is the most marvellous thing you've got to remember for the rest of your life."
That said, the show did have one hard-hitting episode, when Windy Miller got pickled on his own homemade cider and fell asleep so he couldn't mill the baker's flour . . .
The programme was made using stop-motion animation, like Wallace And Gromit today, and Gordon adds: "The animators would work day and night in their home studio as stop-motion takes an awfully long time, as you can imagine.
"One tiny movement, click from the camera, another tiny movement, another click and so on.
"I remember the BBC said: 'We can't afford animation, it takes too long' but we did each 13-episode series in 10 months.
"Then the BBC asked for 13 more, and 13 more again — Trumpton and Chigley — and they ran for 20 years."
Brian Cant was the voice of the Trumptonshire Trilogy, narrating and singing all the songs, and was a regular on other classic BBC children's shows such as Play School and Play Away.
Now 82, he recalls: "A lot of people assumed that I was tied exclusively to the BBC for their children's programmes because even though I only did so many each year, the shows were scheduled in such a way as to make me seem to be everywhere all the time!
"I never saw the puppets or the filming for any of the shows.
"I was working simply from their written descriptions and by what they said. These days they all sound basically alike but at the time I thought I was doing heavy character stuff!
"I would do roughly three shows in a day. It was quite tiring work, especially the songs.
"I've still not seen all the original shows. In fact, I saw one just the other day that I'd never seen in its final form, it's the one where one of the soldiers goes and feeds the ducks in the park when he ought to be on duty.
"Gordon kept everything — all the puppets and the scenery — up until the early 1990s when he set fire to the lot of it. He didn't want the puppets and sets to be messed about with so he made a bonfire of them."
---
READ MORE
The best children's TV theme tunes from the 60s, 70s and 80s
Watch trailer for Oscar nominated Anomalisa, in cinemas 11 March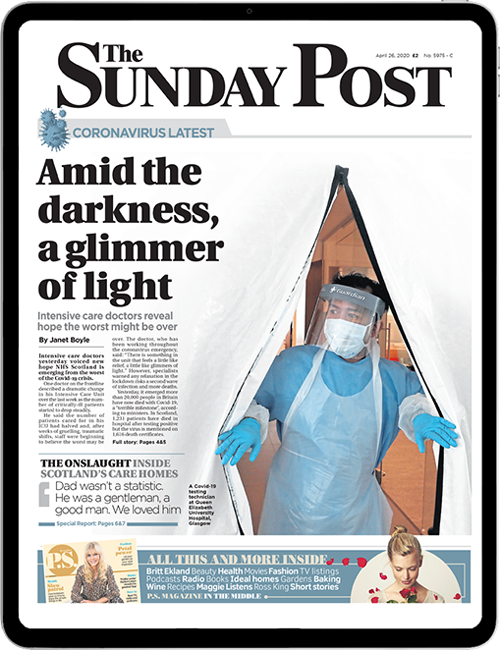 Enjoy the convenience of having The Sunday Post delivered as a digital ePaper straight to your smartphone, tablet or computer.
Subscribe for only £5.49 a month and enjoy all the benefits of the printed paper as a digital replica.
Subscribe