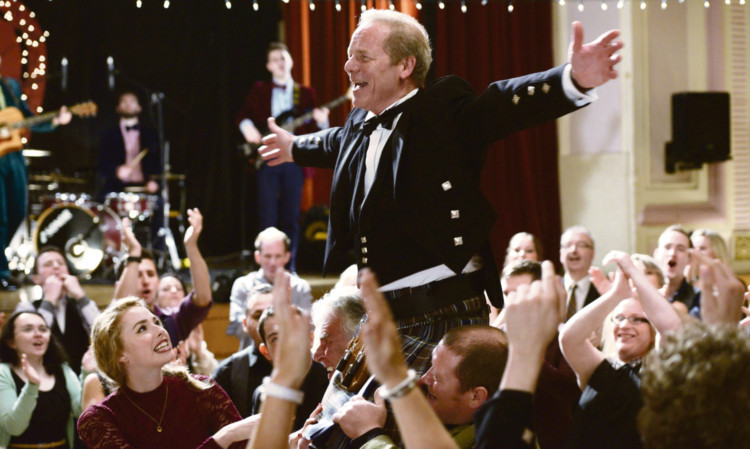 Peter overcame singing fears to star in new Proclaimers musical.
When Peter Mullan heard Sunshine On Leith was being adapted for the big screen he wanted to be involved. Not only is the proud Scot a champion of films being made in his homeland, he's also a big fan of The Proclaimers.
But there was one thing standing in the way of Peter's appearance in a movie based on the musical featuring the hits of the Auchtermuchty twins.
"I ain't no singer," he smiles.
It's not the biggest obstacle the production has had to overcome in its eight year journey from the bottom of a bottle to the big screen.
It was in 2005 that screenwriter Stephen Greenhorn first pitched an idea he'd had while he was getting drunk to James Brining, Artistic Director of Dundee's Repertory Theatre.
"Like all the best things, Sunshine On Leith came out of a bottle of whisky," says Greenhorn, taking up the story. "One night I was getting drunk while listening to the first Proclaimers album, This Is The Story.
"Halfway through, they stop playing and start to talk. I thought, 'This sounds like it's from a musical' and began thinking of The Proclaimers songs I knew and how they all could be from a musical.
"I wrote 'The Proclaimers musical' on the back of an envelope and went to bed. The next morning, I'd completely forgotten about it until I saw the envelope. Thank God I wrote the idea down!"
After he'd secured the permission of twin brothers Craig and Charlie Reid, Greenhorn spent the next two years developing the show alongside Brining and some of the actors at Dundee Rep. When the first production was finally mounted in 2007, it wasn't long before Sunshine On Leith really took off, embarking on three sell-out tours of Scotland before talks began to take it to the big screen.
Shallow Grave, Trainspotting and The Last King of Scotland producer Andrew Macdonald secured the rights, fending off stiff competition (and against the advice of his wife) then asked Hotel Babylon star Dexter Fletcher fresh from his Bafta-nominated debut at the helm of Wild Bill to direct it.
That's when Glasgow actor Peter became involved and, despite some reservations about his singing voice, agreed to play Rab, the head of a family which is torn apart by a 25-year-old secret from his past.
"They said, 'You just have one song.' And I thought 'Yeah I can wing that'," says the Neds star, who sings The Proclaimers' Oh Jean at his 25th wedding anniversary party.
"I never thought I'd get the chance to do a musical. I love them, I grew up on them. I had a good time singing my song, although I'm not sure what the audience will think.
"I certainly don't see any record producers saying, 'Peter, could you sing Val Doonican's greatest hits?'"
Director Dexter admits Peter's appeal lay more in his acting than his singing ("It's not smooth," he admits) and his casting hunch has certainly proven correct.
Peter and Jane Horrocks as Jean form a fine duet as a couple thrown into a marriage crisis shortly after the joy of their son's return home from a tour of duty in Afghanistan.
For his part, the Londoner acknowledges eyebrows will be raised that he has been put in charge of a project set in Leith, about a Scottish family and featuring songs from an iconic Scottish group, but believes his outsider's perspective can only add to the mix.
"I came to it without any baggage. The only songs I knew were Letter From America and I'm Gonna Be (500 miles), and I never saw it as a musical," he says.
"But when I read the script I invested in these people and wanted to know how their story turned out, which is testament to Stephen Greenhorn and the guys at Dundee Rep because it's not easy taking songs and then building a believable story and characters around that.
"Hopefully I've brought something different to it but the aim of the musical and the film remains the same to send people home with a smile on their face."
The film received a standing ovation following its European premiere at the Vue cinema on Leith Walk earlier this month. The audience didn't seem to mind that, as with Trainspotting, financial constraints forced producer Macdonald to substitute the back alleys of Edinburgh with the streets of Glasgow.
"There's a scene where the guys jump in a taxi and say, 'Morningside, please' and any Scot will know they're about to go on an 80-mile cab ride," laughs Dexter. "But it was better for us to be based in Glasgow."
Sweeping shots of the beautiful Edinburgh skyline will certainly please the local tourist board. And the heavens were smiling on the production when they finally did come to the city to film their set piece closing number, which required a week of good weather and the closing off of several streets around Waverley Station.
The sun shone on Leith every day!
Sunshine On Leith is at cinemas from Friday.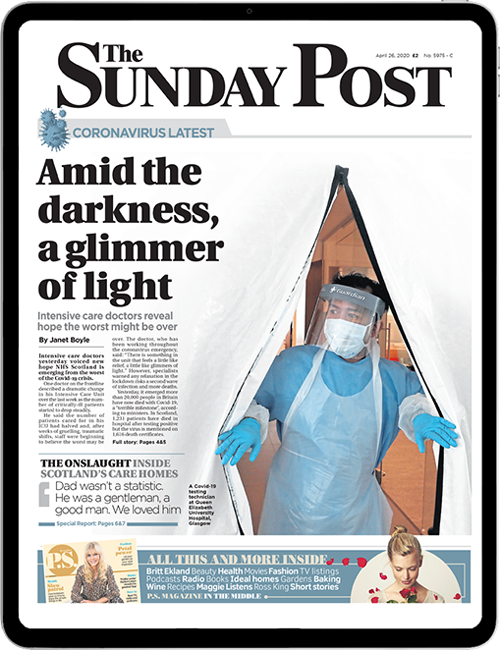 Enjoy the convenience of having The Sunday Post delivered as a digital ePaper straight to your smartphone, tablet or computer.
Subscribe for only £5.49 a month and enjoy all the benefits of the printed paper as a digital replica.
Subscribe