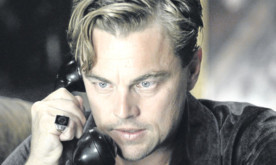 It's 90 years since the book was published but the latest film adaptation of The Great Gatsby couldn't be better timed, according to Leonardo DiCaprio.
The three-time Oscar nominated actor stars in the title role of Baz Luhrmann's lavish interpretation of F. Scott Fitzgerald's opus, which opened the Cannes Film Festival in suitably sumptuous if a little soggy style on Wednesday.
Set in 1920s New York, it's a tale of envy, concealment and greed all traits Leo believes will ring a bell with anyone who has watched the current global financial crisis unfold.
"In a lot of ways, F. Scott Fitzgerald's book predicted the great crash of the early 1930s in America," reasoned the actor.
"It talks about the opulence and wealth in America at the time, and the idea that the future is endless that we can keep consuming and living the way we do without any consequences.
"We encounter this again in our modern era and it's something that we keep doing, not just in America, it's something that is happening worldwide.
"Fitzgerald is commenting on society, human nature and the great pursuit of wealth it's a timeless novel."
Even before the 2008 crash, the Titanic star had established himself as a leading liberal voice in Hollywood, using the platform of the 2007 Oscar ceremony to raise awareness of global warming and donating the maximum amount allowed (£1,500) to Barack Obama's election campaign. He has also made numerous donations to charities and good causes, including $1 million (£650,000) to the relief effort in earthquake hit Haiti and a further $1 million to the Wildlife Conservation Society, an act which rompted Russian leader Vladimir Putin to describe him as a "real man".
The day before he was due in Cannes, Leo hosted an auction at Christie's of 33 works of art donated by many of today's leading artists. It raised a staggering $33.3 million (£21.7 million) to benefit the Leonardo DiCaprio Foundation's environmental and wildlife conservation efforts.
Ironically born in the same month as the UK release of the 1974 version of The Great Gatsby, which starred Robert Redford and Mia Farrow, Leo says his views on the title character have altered over the years.
"I'd read the book in junior high school and I was very moved by the story. I picked up the novel again when Baz handed me a copy and said, 'I've got the rights to this'.
"The Gatsby I remember reading when I was 15 was far different from the Gatsby I read as an adult.
"What I remember from my years in junior high was this hopeless romantic who was solely in love with this one woman, and created this great amount of wealth to be able to respectfully hold her hand.
"But to re-read it as an adult was incredibly fascinating it's one of those novels that's still talked about nearly 100 years later because it's incredibly nuanced, it's existential and at its centre is a man who is incredibly hollow and is searching for some sort of meaning in his life.
"As an adult, I was struck by the sadness in him for the first time."
The celebrated story follows would-be writer Nick Carraway (played in the film by Tobey Maguire) as he leaves the Midwest and comes to New York City in the spring of 1922, an era of loosening morals, glittering jazz, bootleg kings and sky-rocketing stocks. Chasing his own American Dream, Nick becomes acquainted with the mysterious, party-giving millionaire, Jay Gatsby (DiCaprio), his cousin, Daisy (Carey Mulligan), and her philandering, blue-blooded husband, Tom (Australian actor Joel Edgerton).
Nick is drawn into their captivating world and bears witness to a tragic tale of crushed dreams and impossible love that unfolds.
Director Baz Luhrmann previously worked with Leo on the imaginative retelling of Romeo + Juliet.
"For me, it's American Shakespeare," stated the actor. "This is one of the most celebrated novels of all time so to venture into a project of this magnitude it took a core unit of trust for me to feel comfortable to know that Baz and Tobey [who Leo has been friends with since meeting at an audition for Parenthood in 1990] were involved was incredibly comforting."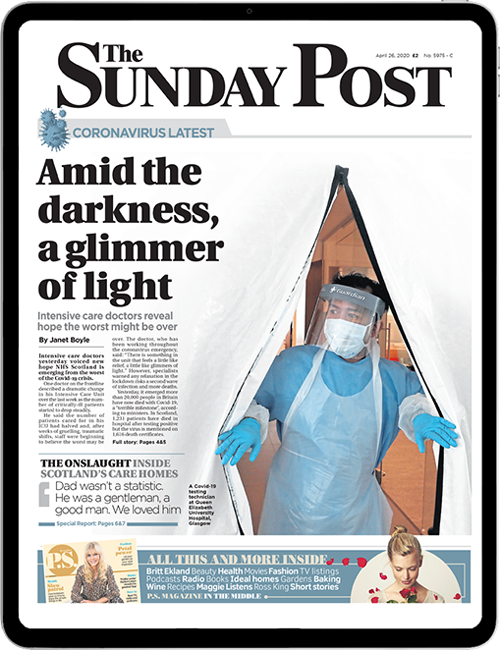 Enjoy the convenience of having The Sunday Post delivered as a digital ePaper straight to your smartphone, tablet or computer.
Subscribe for only £5.49 a month and enjoy all the benefits of the printed paper as a digital replica.
Subscribe