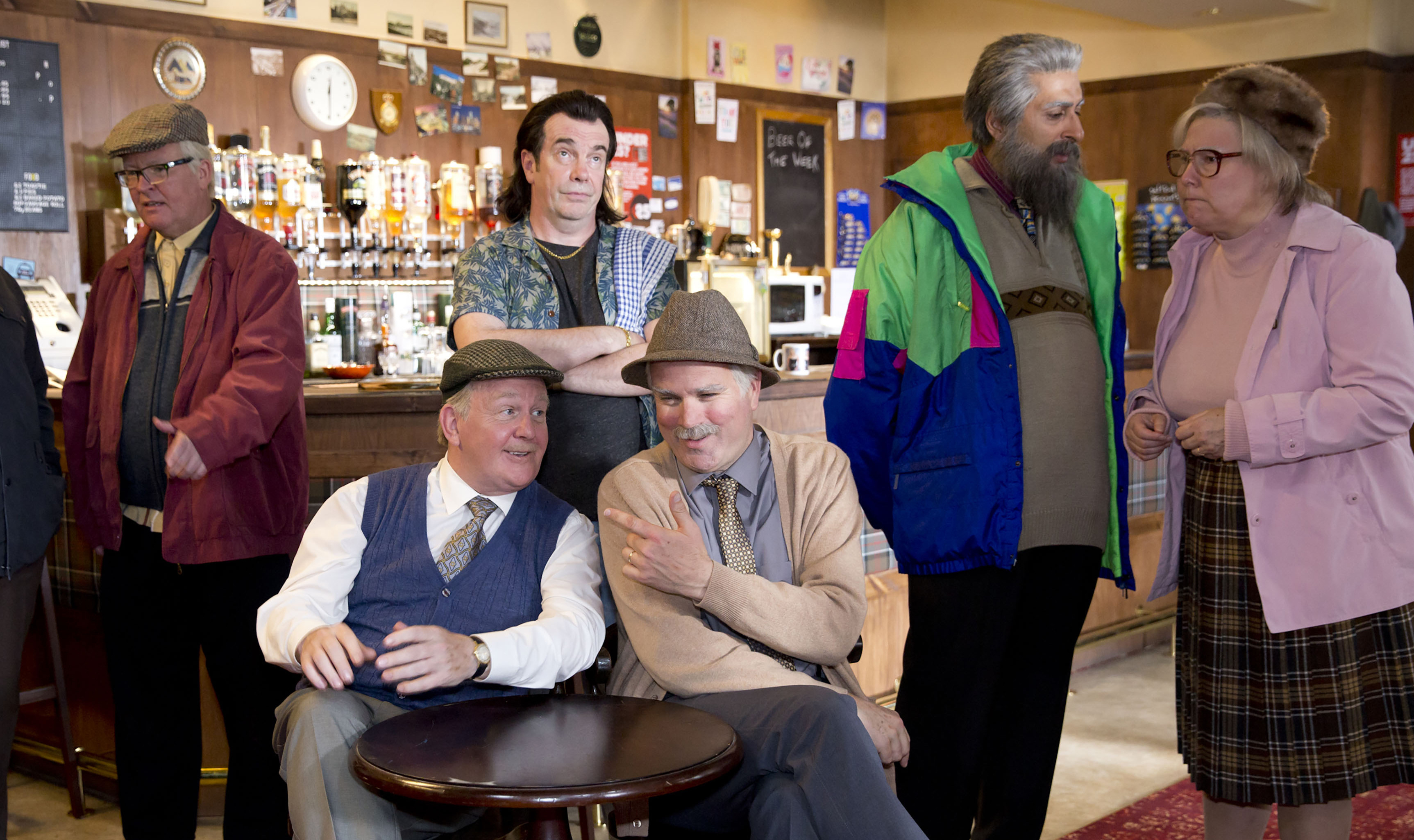 STILL GAME has become a national institution since it first hit TV screens back in 2002.
Fans were gutted when it ended in 2007. But the affection in which it's held was evident in 2014 when a stage version played to more than 200,000 people in 21 sell-out shows at the Hydro in Glasgow.
Now the wait is almost over, with a new series starting at 9.30pm this Friday on BBC1.
iN10 was given special behind-the-scenes access to meet the Still Game cast. Here, they share their magic memories…
---
Greg Hemphill (Victor McDade)
I'm sure folk know that it all came about because Ford and I would tell each other tales about my grandfather Sammy and his Uncle Barney.
But in particular I remember going to see my grandfather as a kid and him saying something quite shocking.
I was laughing, my dad got really upset with him and that tickled Sammy pink. It always stuck with me. I think we all know an outrageous pensioner.
Ford and I started thinking about the secret lives of pensioners and what happens when the children aren't there. We had a lot to say about them, especially how they shouldn't be ignored.
---
Ford Kiernan (Jack Jarvis)
A real highlight for me was when myself, my wife, Greg and his wife Julie were going to Turkey and we were at the airport when we got the nod they were going to let us make Chewin' The Fat.
It was a great spirit to go off on holiday with, knowing that we were coming back to start on a TV programme – and, of course, the first characters we wrote were Jack and Victor.
We were sitting writing on a beach and that was a pivotal moment for us, the time when everything changed.
---
Paul Riley (Winston)
I always go by the taxi driver test and the moment that I get asked about time and again was when Winston's leg, full of money, went out of the window.
Generally I just lock my knee when Winston's walking or sit on my leg on a cut-away sofa when it has to be missing. But for this scene we had a hydraulic contraption that shot a jet of air and propelled the leg out of the window at the studio. It was a good two weeks later that we went to the real flats to film the exterior of the hunt for the leg.
---
Gavin Mitchell (Boaby the Barman)
I was the first person on stage and to speak when we opened the Hydro show a couple of years back. There were tapes showing and I remember hearing the first laughs of the audience watching them on opening night.
The sound was enormous, like a giant beast behind the curtain. Backstage with the rest of the cast, I felt like I was the Apache brave being sent out to scout. Then it was me alone for the first five minutes in front of more than 10,000 people. There was no back-up and you kept thinking of all the things that could go wrong. I'd gone over every line time and again, though, and you could almost feel the warmth and love from the audience.
---
Jane McCarry (Isa)
In the early days when people didn't know who we were and what we were doing, we used to have a real laugh fooling people that we really were old folk. There have been so many joyous times and scenes where we've laughed so much we've had to do one take after another.
But the scariest moment was definitely filming at the high flats. It was a deserted part of town and we were in the Winnebago late at night when we were surrounded by this group of youngsters who started rocking it back and forward. It was utterly terrifying. I thought they were going to tip the whole thing over at one stage.
---
Gavin
You can't get away from the recognition. I was in Barbados playing Humphrey Bogart in a stage play of Casablanca and during rehearsals someone said I should go the beach bar as it was happy hour.
Somebody recommended a coconut daiquiri and I was standing there looking out at this Caribbean sunset when I heard, "Boaby, pints!" It was two Scots and suddenly I was transported back to Craiglang. And I was on a train in London and this Frenchman started calling me 'Boooby'. We got talking and he told me that he'd learned English from watching Still Game.
---
Sanjeev Kohli (Navid)
I loved the time Navid had a midlife crisis and got drunk at the Clansman on one nip. He gets on the table and starts belting out The Carpenters' Top Of The World. It was brilliant to do – when else are you going to get a chance like that?
Then his missus Meena comes in, whacks him one and carries him out. A stuntwoman was dressed up in a fat suit and then Meena's outfit. I've never been in a fireman's lift before, never mind from a slight, but strong, 5ft 2in stuntwoman.
When I watched it back I'd no idea how she managed it. She was having a cuppa with the real Meena, both in costume, later and I so wish I'd got a photo of them together.
---
Ford
It's always strange when you meet someone high profile who's a fan of the show. Robbie Coltrane was a fan and I think his son said he should speak to us to see if we could get him in. It was a great episode called Dial-a-Bus.
We've had Celia Imrie and David Hayman and other well-known people come in and help us out. And Bill Nighy said that to prepare for his Scottish accent in Pirates Of The Caribbean he watched Still Game. A couple of watery pensioners!
---
Greg
When Ford and I are writing we'll talk in Jack and Victor's accents 90% of the time.
We'll go around to each other's houses and go back and forth to the kitchen, talking and leaving the tea and rushing back through to write it all down. The accent thing is a bit weird and it's only a matter of time before we start dressing like Jack and Victor as well – the stuff is pretty comfy!
---
Ford
There have been 44 episodes so far and we've had a lot of crackers. But a real favourite of mine was when we were trying to get into the park in an episode called Hot Seat. There's one bench which has the best view and the best sun and Greg and I decide to break in.
It creases me up every time I see it. But a lot of the memories are down to the pain we were in trying to get over that fence in real life. Let's just say there wasn't much health and safety back then!
---
READ MORE
Still Game to return to The Hydro for another run of live shows
Real Clansman bars see funny side of Still Game prank calls- and one even has a Boaby the barman!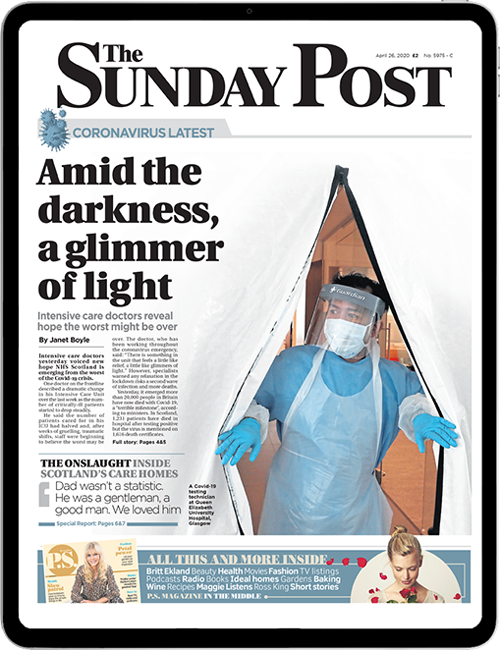 Enjoy the convenience of having The Sunday Post delivered as a digital ePaper straight to your smartphone, tablet or computer.
Subscribe for only £5.49 a month and enjoy all the benefits of the printed paper as a digital replica.
Subscribe