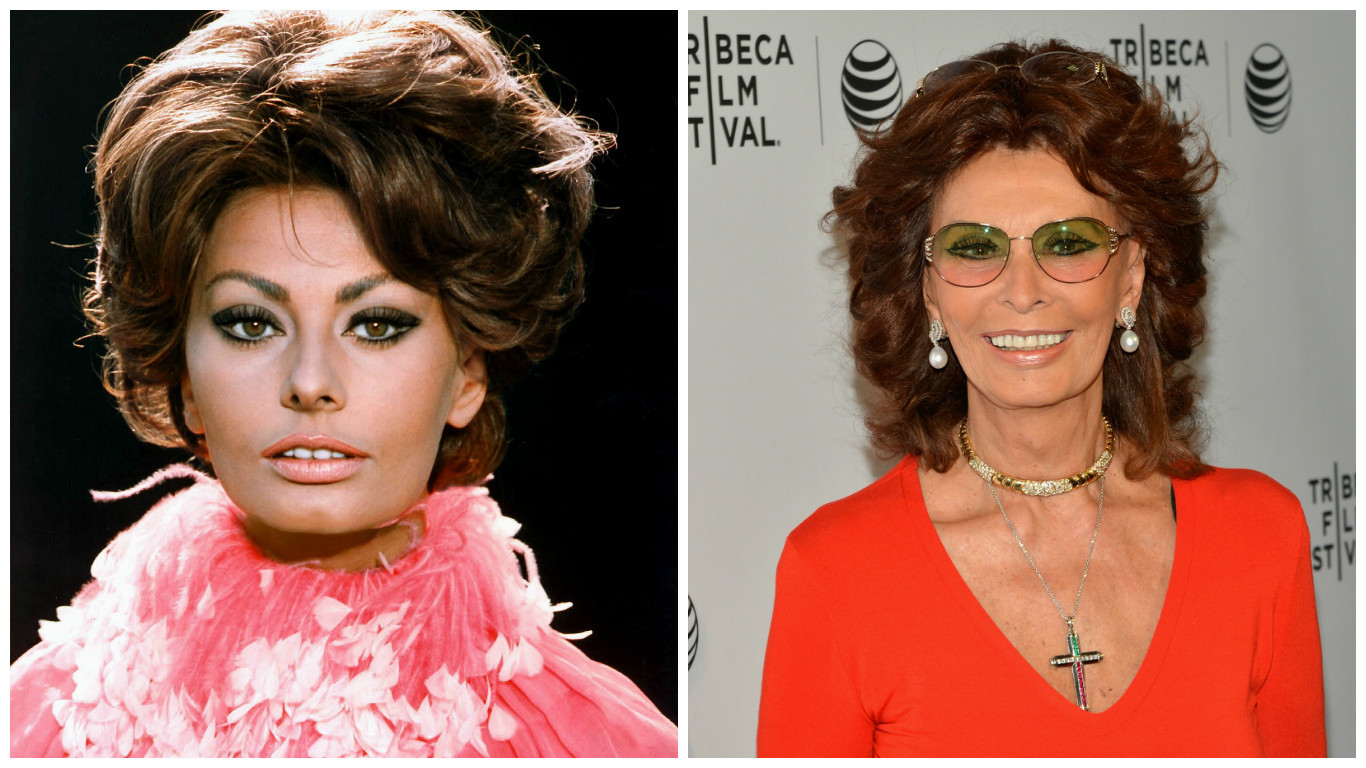 BEFORE the end of this year, Sophia Loren will be 82 and yet she is having one of her busiest years and still getting fan mail by the sack and proposals of marriage.
How does she do it? How does she still set hearts fluttering when she enters a room?
She still has a ready smile and a twinkle in her eye, even at 81, and she's flirty, too.
Recently, at one of the many receptions to which she is invited, she stole the show when she appeared wearing the lowest bustline of the night.
"I've been an actress since I was a young girl and I still am so I like to make an entrance and try to look as good as possible," Sophia said.
"Making an entrance is good, but you don't want just a quick glance, you want people not to be able to take their eyes off you.
"At the same time,  you want to be dignified — classy. Anyone can just show flesh but that soon gets very boring. What you don't show is more intriguing."
It has been a couple of years since Sophia's last film, but she is still in great demand for personal appearances, endorsements and adverts.
Her recent Dolce & Gabbana advert is like a mini feature film and features her recruiting a bunch of young men to help her renovate a grand Italian villa.
Sophia's charm is enhanced by the perfurme, of course, and she enjoyed every minute of it.
"I loved it, it was such fun," she said. "I found myself using DIY skills I didn't know I had.
"It was meant to be very funny, very tongue-in-cheek and I think it worked. It was directed by Giuseppe Tornatore who is famous for many great movies like Cinema Paradiso, and the music was by Ennio Morricone, so what more can I say?
"It was like making a movie rather than an advert and I was proud to be asked to do it."
Sophia's in demand for more than avdertising, she has also been on a personal appearance tour of major theatres in the USA.
"I did not think so many people would be interested but it was lovely," she said.
"There were some film clips and I was interviewed.
"Then there were some questions from the audience. It was a great pleasure to do that."
There were many bouquets and presents from her audiences and even a request for a birthday kiss.
"I could not resist that as the man asked if he could have a birthday kiss as it was his 60th," she said.
"You have to be nicer to younger men, so I gave him a peck on the cheek."
Of course there was only one man for her — film producer Carlo Ponti, who passed away in 2007. They married in 1957, but their marriage wasn't recognised legally until 1966.
Carlo and Sophia went through many ups and downs, but their love for each other was never in question.
"I have liked more than one man, but I have only ever truly loved Carlo," she said.
"But for him, there were others I might have got much closer to. Carlo was different.
"He had the warmest of eyes and he was always very protective,
"I liked Cary Grant, Peter Sellers and some of the other leading men but there was only one Carlo.
"I'm still in love with him. It would be impossible to love anyone else."
While she was touring America this year, there was yet another accolade to add to her honours when she received the Sarasota Film Festival Legend Award.
"That was such a nice surprise," she revealed. "I was almost lost for words.
"I have always been amazed at receiving awards and find it difficult to show appreciation as it always comes as something of a shock.
"I loved the movies when I was a little girl and I was so thrilled to become a part of it.
"I never expected to receive an Oscar and other awards and I am still like a little girl when it happens, I don't know what to say.
"Perhaps I was taught early on not to get carried away with myself.
"My first real movie was Quo Vadis, which was shown in 1951.
"It starred Deborah Kerr and I was in a scene with her.
"I thought this was my big moment and everyone would notice me but when the scene was on screen, it was gone in a flash and I don't think anyone could have noticed me.
"It brought me down to earth and I have been there ever since."
Is there another film in the future?
"There could be, I have not retired," said Sophia with a smile.
"I never retired and I have never said I had retired.
"People assume that if you reach a certain age you must retire. That is complete nonsense, of course.
"I have always said that if the right part comes along, I would have an open mind."
Of course, the question every woman — and probably every man — would like to ask her is how does she look so fantastic.
Everywhere she goes, there are still sharp intakes of breath and a chorus of approval.
"Perhaps it is the pasta," she laughed.
"I've always eaten lots of pasta so that must be the secret. It is very Italian.
"Seriously, you have to be more careful about what you eat and drink when you get older and make sure that you get some exercise, too.
"It's so easy to get into a car when a walk would be much better.
"Seriously, I know what stress is like, but I think if you can overcome it and maintain a young outlook, it will stop you carrying the burdens of old age.
"Through life, you never stop learning and you make your mistakes. But you learn from them, fight back and do not let things get you down.
"At all times, you should always be true to your natural self.
"Stress can age you quickly, but you have to take care of yourself.
"Take at least a little time out to pamper yourself even if you're a very busy lady.
"I've never been one for beauty salons and therapists. I've always liked to do my own hair and nails and taking that time to spend on yourself can be a great way to step off the world and relax."
With a diary as full as ever, Sophia is having a great year. She's 82 in September, but that counts for nothing in her ethos.
"I'm as busy as ever, perhaps busier," she admitted. "But I am selective.
"I make sure I leave some time for myself and anyway, I have to keep some space in my diary as well in case anyone wants me for a calendar photo shoot!"
That would not be a surprise. Sophia Loren is still one of the world's most glamorous stars — even as an octogenarian.
---
READ MORE
Dame Shirley Bassey says she still feels 'so young' as she heads for her 80th birthday
100 years of Frank Sinatra: Ol' Blue Eyes set a standard no one else could hope to achieve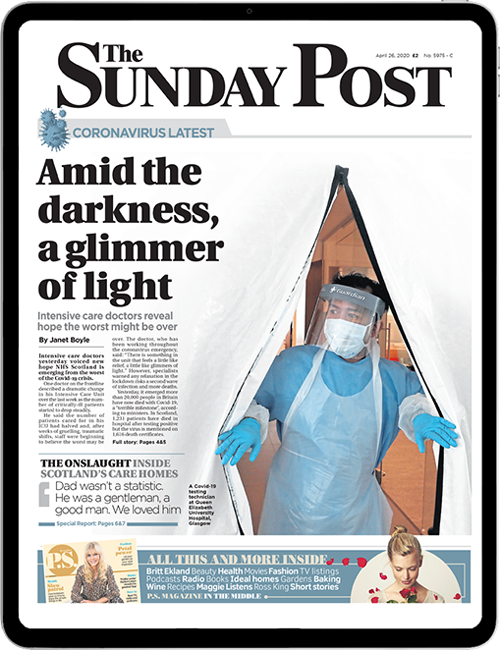 Enjoy the convenience of having The Sunday Post delivered as a digital ePaper straight to your smartphone, tablet or computer.
Subscribe for only £5.49 a month and enjoy all the benefits of the printed paper as a digital replica.
Subscribe