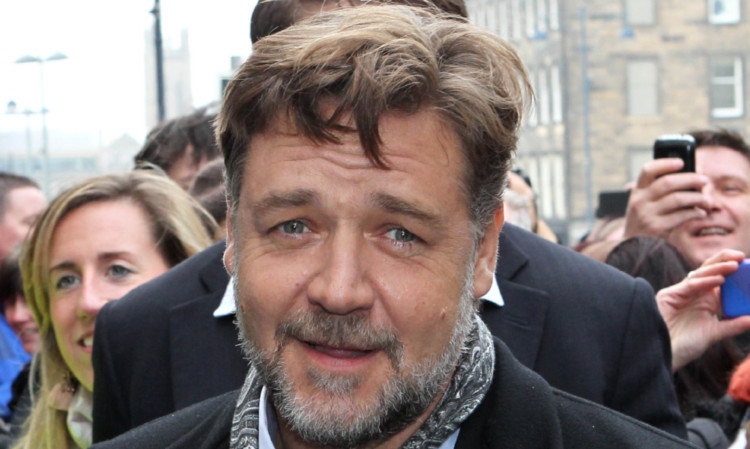 Biblical epic Noah has created a storm.
There was a point in the filming of Noah when Russell Crowe thought that someone "up there" was trying to tell him something.
"We had Hurricane Sandy followed by snowstorms everything was thrown at us," he comments.
Well not quite everything.
The squally conditions on location were nothing compared to the storm the film has been hit with in the lead-up to its release.
A fatwa has been issued against the movie by Muslim clerics in Egypt for its visual depiction of a prophet, which runs counter to the teachings of Islam. Indonesia, United Arab Emirates, Bahrain and Qatar have all banned the film.
Given that Noah's tale takes up only a couple of pages in the Book of Genesis, a certain amount of licence to fill a film should be forgiven but Russell must have spent much of the last 18 months feeling like a man who is fighting against the tide.
"It's the hardest job I've ever done because of the subject matter and the responsibility to it," contends the star, who turns 50 tomorrow.
"Most of the time you're allowed to make it up, you become expert on your character and you can expand what he does within certain parameters. But not with Noah. It had to be very specific.
"The funny thing with people, they consider Noah to be a benevolent figure because he looked after the animals. Are you kidding me? This is the dude that stood by and watched the entire population of the planet perish.
"At one point in the story his son says: 'I thought you were chosen because you were good?' Noah says: 'I was chosen because I can get the job done.'"
Little wonder, then, that Russell has sought some divine intervention during the film's promotional tour, tweeting the Pope to ask if he'd like a private screening of the film.
After a failed first attempt when news of the meeting was leaked to the press, Russell returned to the Vatican in secret and was given the Pontiff's blessing for his work.
Last weekend saw Russell attending premieres in Dublin, Edinburgh and Cardiff. I caught up with him as he dropped anchor in London for a silvery blue carpet (to represent water) event in Leicester Square.
Describing himself as spiritual rather than religious, Russell says the film offers something for everyone particularly in light of last week's UN report into climate change.
"If you look into the story of Noah, if you go back to the Hebrew version of the Bible, it's the fourth story there's Creation, Adam and Eve, Cain and Abel and Noah.
"And those four stories are in every ancient religious text, it doesn't matter whether you are Christian, Muslim or Jewish.
"Noah is a story of shared human experience the Great Flood you can see the marks of the flood everywhere.
"Archaeology proves it, the Grand Canyon proves it, Australian aboriginal tribes have a flood mythology. It's a shared human experience. It happened and may well happen again."
The entire story of Noah and the Ark he is commanded to build before the earth is flooded takes up just a few pages in the Book of Genesis.
But those few passages have had a profound, lasting impact on billions across the globe, evoking both the very depths of evil and the heights of faith and holding out the hope of redemption after catastrophe.
Nevertheless, since the beginning of film history, the majority of screen depictions of this foundational story have been send-ups, comedies or animated films echoing a pop culture in which the Ark is most often seen in the toy store. The story was first brought to motion pictures in 1928's "Noah's Ark," which merged a brief Hollywood re-creation of the biblical flood with a World War I drama.
Since then, there have been Disney shorts, cartoons and several variations on a comic theme.
Yet remarkably, the story of Noah has never before been attempted as a full-scale, visual epic that brings the pages of the Bible to life, nor has any filmmaker delved directly into its core motifs of what it is to be human.
"There are comedic versions, there are animated versions, and there was even a Broadway version with Danny Kaye that was a musical," says "Noah" director and co-writer, Darren Aronofsky.
"Historically, the approach has always veered towards folklore, humor and children's stories. But if you look at the story's place in Genesis, there is so much more to it than just the animals going two-by-two.
It's the story of ten generations of wickedness of man that eventually climaxes in God coming to a place where he wants to redo it all. For me, it was the very first end-of-the-world story."
OUR VERDICT: 3/5
Darren Aronofsky's beefed-up Biblical tale won't make a believer out of you (the director is a confirmed atheist) but step away from the religious hysteria and there is a half-decent movie to be enjoyed.
It's almost sunk by the depiction of the Watchers (former Angels who have been exiled on Earth by the Creator) who look a little bit too much like Transformers made out of rock to be taken seriously.
But Russell Crowe goes deep into his role as the man with the fate of mankind weighing on his shoulders and Emma Watson confirms my belief that she's Hogwarts' most talented graduate.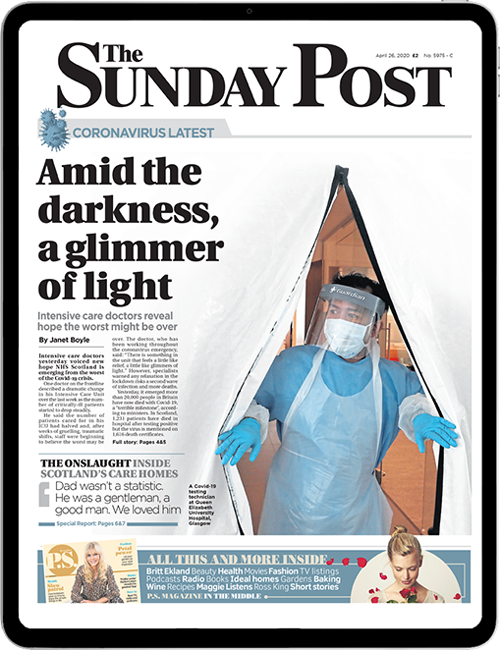 Enjoy the convenience of having The Sunday Post delivered as a digital ePaper straight to your smartphone, tablet or computer.
Subscribe for only £5.49 a month and enjoy all the benefits of the printed paper as a digital replica.
Subscribe