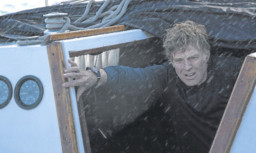 Screen legend returns to the front of the camera in extraordinary new film All Is Lost
In recent years, Robert Redford has become synonymous with every aspect of filmmaking except acting.
Director, producer, documentary maker and driving force behind the Sundance Film Festival, the screen icon hasn't appeared in front of the camera since Lions for Lambs in 2007. But now, at the age of 77, he's making a comeback and it may end with him winning his first Best Actor Oscar.
Robert turns in an extraordinary performance in All Is Lost, playing a man who is left adrift 1,700 nautical miles from safety in the Indian Ocean after his yacht hits a loose container shed by a cargo ship.
He is the only actor in the 106 minute film and only speaks a handful of words of dialogue but it's a mesmerising watch.
"I saw it as an opportunity to do something I was longing to do, which was to have a complete experience as an actor and not think about anything else," says Robert of his decision to return to acting. "It was to be a bold and pure cinematic experience without special effects, hardly any dialogue and a lot of challenges."
While excited by the challenge, Robert was wary of how audiences would react to watching a film that presents a very different cinematic experience from what they're used to.
He had his concerns alleviated by a ten-minute standing ovation when the film screened for the first time at the Cannes film festival earlier this year. It has continued to garner rave reviews at the New York, Vancouver and London festivals and Redford has received a Best Actor nomination for the Golden Globes in two weeks' time.
"When I saw the finished film for the first time at the Cannes Film Festival I thought people might boo it at the end because it was so open; but they didn't," smiles Robert, who has two more films lined up for release in 2014, including a role in superhero movie Captain America, and will shortly commence filming of A Walk In The Woods, in which he will play the British-based American author Bill Bryson.
"Most of the movies you can go to see at the cinema are full of action and special effects but this was more pure. And the fact that there wasn't too much said allowed the opportunity for the actor to provide his own sense to the character and for the audience to come more into the picture with him.
"There were a couple of moments I especially liked when you could allow the audience to imagine the aloneness my character felt. He would just look out and contemplate what was there. He could see a vast expansion of nothing but space. And then what was underneath him on that small boat was just miles and miles of deep water."
Redford grew up in Los Angeles, close to Californian coastline, and was a keen surfer in his younger days but says he never ventured out beyond the horizon.
"I had a mild interest in sailing, but I was never in the deep sea alone. I had sailed to Catalina Island and in various other places in California, Canada and even off the coast of Mombasa, but it was always in somebody else's boat, never by myself or in a storm. So I was familiar with water, but not like this. All Is Lost was a whole new experience for me."
As it will be for the people watching it.
All Is Lost is at cinemas now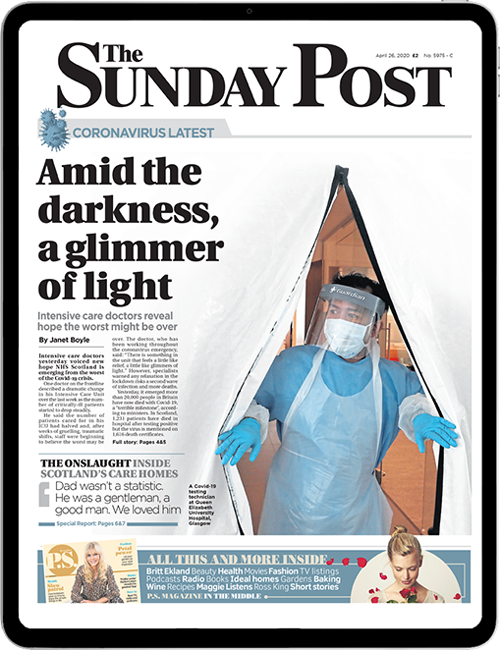 Enjoy the convenience of having The Sunday Post delivered as a digital ePaper straight to your smartphone, tablet or computer.
Subscribe for only £5.49 a month and enjoy all the benefits of the printed paper as a digital replica.
Subscribe