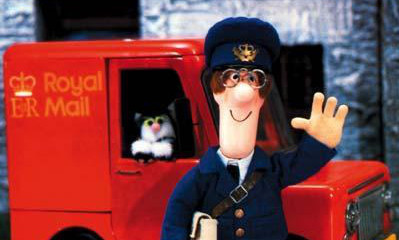 WATCH THE TRAILER The creator of kids' TV show Postman Pat has spoken of his excitement about the character appearing on the silver screen.
John Cunliffe, 80, wrote the hit series which chronicled the adventures of Pat and his trusted cat Jess as they made their daily rounds.
Now, 33 years after the much-loved duo were dreamed up while Mr Cunliffe was living in Cumbria, they will hit the big screen with the release of Postman Pat: The Movie.
https://youtube.com/watch?v=MTvK-qR_6ls
The film, due for nationwide delivery on May 23, shows Pat working his round in the fictional town of Greendale, until his eye is caught by TV talent show "You're the One".
With Pat away competing, a pack of Patbot 3000 robots takes over his round before it transpires they are plotting to take over the world, leaving Pat fighting to save the day.
Pat's glitzy 3D film spectacular, voiced by Stephen Mangan with vocals from Ronan Keating, as well as the voices of Jim Broadbent, Rupert Grint and David Tennant, is a far cry from his more sedate beginnings.
John, from Ilkley, West Yorkshire, is set to attend a glamorous gala showing of the film in Kendal on May 17 the spiritual home of Pat and Jess following its Leicester Square premiere a week earlier. He said: "I wouldn't have bothered if it had been in London. London is an exhausting place. It's not for 80-year-olds."
While Postman Pat's adventures and mishaps have been beamed into families' front rooms and stacked on to book shelves for three decades, it was only by a series of coincidences that gave the writer his break, while working as a teacher in Kendal.
He said: "It all began somewhere around 1979 with the mother of one of my pupils coming into the classroom to tell me about a play group organisers' meeting the previous evening, when they had listened to a talk by a BBC producer called
Cynthia Felgate. She said they were looking for writers to write new stories for pre-school children, and added 'I've heard that you have written some children's books.'
"Well, I just thought, why don't you send your stories to this Felgate woman? You never know. So I posted some of my Farmer Barnes books to the BBC and waited.
"Then there was a notice in the Times Educational Supplement. Teachers were being recruited to train to work on producing and directing programmes for young children.
"I applied, and was invited to London for interview. The interviewer was Cynthia Felgate.
"They said the Farmer Barnes idea wouldn't work on television but they wanted me to go back to Kendal and write something with a country feel. I thought the postman would work as he is travelling around, meeting lots of different people."
A display of John's work is also be be resurrected at Kendal's Museum of Lakeland Life, to coincide with the release of the film.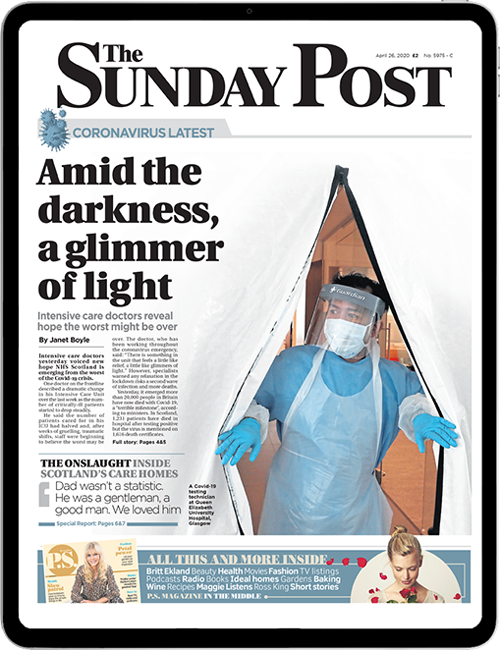 Enjoy the convenience of having The Sunday Post delivered as a digital ePaper straight to your smartphone, tablet or computer.
Subscribe for only £5.49 a month and enjoy all the benefits of the printed paper as a digital replica.
Subscribe