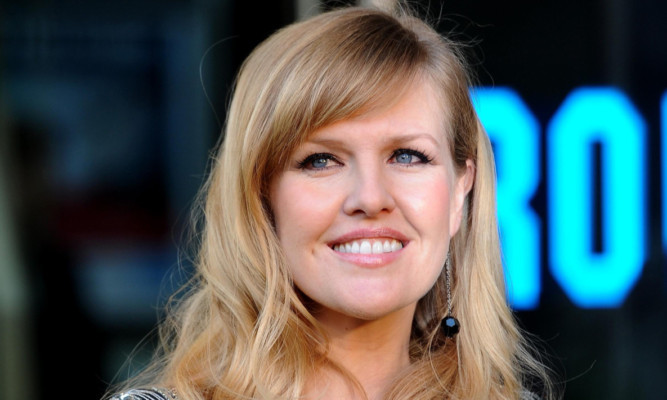 Scottish actress Ashley Jensen started out as Oor Wullie on stage, now she's a hit on screen.
It wasn't just because The Sunday Post had been crowned Newspaper of the Year that Ashley Jensen couldn't wait to talk to me.
The Annan-born actress was just starting out in her career when she played a key role in this newspaper's history, something she was keen to remind me of.
"I was Oor Wullie," she announced proudly. "It was 1990 and Jimmy Logan was putting an Oor Wullie stage play together to tour Scotland.
"He auditioned all these young men for the title role but couldn't find anybody suitable. I was up for Primrose Patterson but when I went in for my audition he said 'We've found Oor Wullie!'
"I wore a blonde wig and a pair of dungarees but the sad thing was all these kids would come to the stage door afterwards, waiting to see Wullie, and out would walk a 21-year-old woman!"
Ashley's career has since progressed to starring roles in City Central, Extras, Nativity! and a six-year move to Los Angeles to appear in US series Ugly Betty. But she was back at the stage door signing autographs for children when I met her on Monday night.
The blonde actress was attending the premiere of All Stars, a new film about a disparate band of kids who team up to save their community centre from closure by staging a fundraising talent contest.
Although it's essentially a children's movie, Ashley who plays community centre boss Gina says the film does carry a political message for adults to ponder.
"Having just moved back here from America, I'm immersing myself in British culture and watching the news, and hearing about all these cuts is quite alarming," said Ashley, who returned to live in the UK last year with husband Terence and the couple's three-year-old son Francis. "Things like youth centres are the first to go really, if you face a choice between closing a hospital and a youth centre it's going to be the youth centre, but having said that, places like these c an stop a problem before it happens.
"They get kids who are on the cusp of going down a path of ill-repute and give them focus and show them things they may not otherwise have seen."
A former drama student at Queen Margaret College in Edinburgh and a member of the National Youth Theatre, Ashley says she didn't need pointing in the right direction growing up.
"I knew I wanted to be an actor from a very young age and I consider myself very lucky that I knew what I wanted to do.
"I was also in the Guides, did the Duke of Edinburgh award, was in an athletics club and went to piano lessons, so I suppose I did things for myself. I wasn't very good at sitting on my bottom and I could never understand why anyone wouldn't want to do the Duke of Edinburgh award.
"That was the highlight of my 4th, 5th and 6th years at school although I remember being gutted when I was taken to collect my gold award and it not being presented by Prince Philip but Mr Tunnock of Tunnock's Teacakes not that there's anything wrong with Tunnock's teacakes I hasten to add."
One route for today's young people to find fame is via the abundance of talent contests that are hard to avoid when you turn on your television set these days.
While stressing that the child actors in All Stars are "extremely talented" she does worry that for some youngsters it's not about the smell of the greasepaint but the whiff of celebrity.
"We're living in an age where kids just want to be famous," she asserted. "Things like hard work and grafting are not really thought about. The focus is on the end game rather than the journey to get there."
Back in Britain after her stint in LA, Ashley has a busy 2013 ahead with roles in a new BBC drama with David Tennant, an ITV comedy with Alison Steadman and a possible film with Kevin McKidd. But she admits that she did wonder if she'd made the right move when starting her work earlier this month.
"I was filming in Coventry, standing in the snow and six years in Los Angeles suddenly seemed like a figment of my imagination," she laughed.
"It was never my intention to live out there forever. My husband and I always said we'll know when the time is right to return, my son was born there but we're British, all our families are here, and we wanted him to have that.
"It's also silly things like missing the smell of damp grass. Sometimes it takes you to go away from somewhere to appreciate exactly what it is that you've got."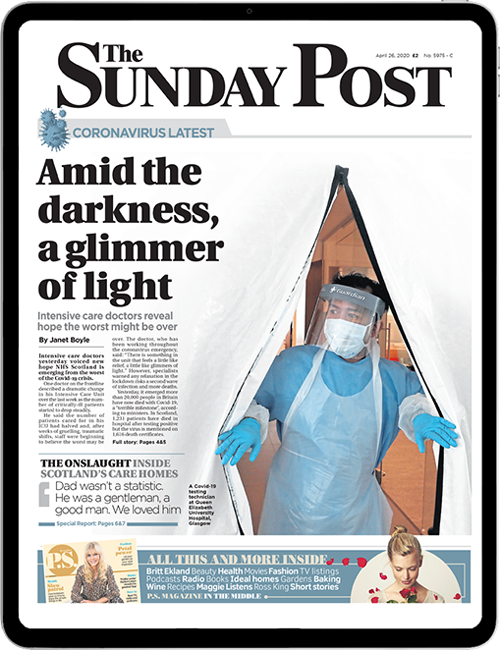 Enjoy the convenience of having The Sunday Post delivered as a digital ePaper straight to your smartphone, tablet or computer.
Subscribe for only £5.49 a month and enjoy all the benefits of the printed paper as a digital replica.
Subscribe