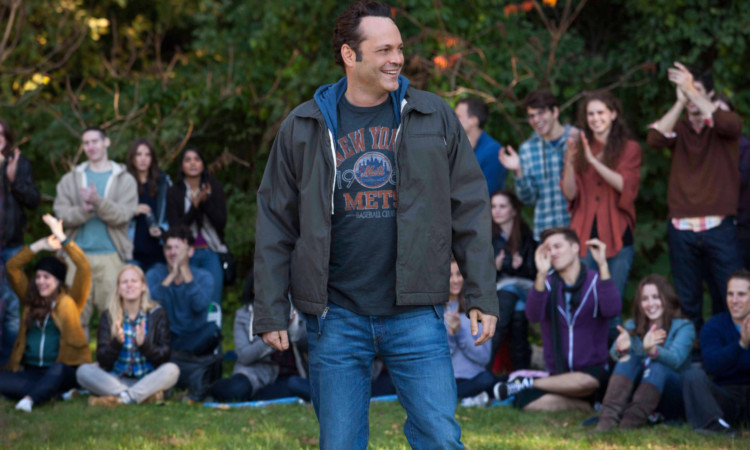 Vince Vaughn sharpens his parenting skills in The Delivery Man.
As a comedy actor who often plays men who haven't grown up yet, Vince Vaughn hasn't been given the opportunity to give us his "responsible parent" yet.
He makes up for lost time in The Delivery Man. While his character is no great leap forward in terms of maturity van driver David Wozniak is heavily in debt to money lenders and unlikely to be able to pay any of it off while working for his dad's meat packing firm news of a mix-up at the fertility clinic some 20 years previous has left him responsible for 533 children.
While David struggles with the idea of revealing his identity to his offspring, his long-suffering girlfriend reveals she's pregnant.
Married with two young children of his own three-year-old daughter Locklyn and son Vernon, who arrived in August Vince says his memories of feeling ill-equipped when thrown in at the deep end of parenting was what appealed to most about the project.
"I think as an actor you do drawn on stuff from your life, but clearly it wasn't to this degree," he laughs.
"What made it interesting for me is that David gets the profiles of the children and becomes curious. He can't help but look into them. As a father myself, by playing it out with different kids from different backgrounds, I get to explore the thoughts that run through all parents' minds, both the good things and the worries. It's very powerful because as a parent you think about those scenarios for your own life and your own kids."
The film is a re-telling of a 2011 French-Canadian comedy called Starbuck, and is written and directed by the same man, Quebec-born Ken Scott.
Starbuck is the codename used by David for his deposits at the fertility clinic and is derived from a notorious breeding bull that sired a record for the number of calves.
Scott's original idea was to have an ordinary man told that he had fathered 150 children, which he believed to be a suitably outrageous figure for comic purposes.
But as he was writing the project a true-life story came to light that one man had fathered more than 400 kids so he thought he should up his ambitions!
Vaughn's involvement came from a family connection of a different sort. His sister saw the French language original and told him he should get involved in a remake.
"It's a great premise that is a little bit crazy," says Vaughn, "but underneath it all the movie is about family, connection and finding your way, so it has a lot of heart to it.
"The movie deals with real issues that families go through, what people go through in life trying to find their way and be successful, in a very authentic way.
"But there's also an underlying optimism, warmth and love to the film that's very powerful and funny."
Now 43, the Dodgeball and Wedding Crashers star is making a rare move away from the comedy roles for which he's famous in 2014.
He'll shortly start work on Term Life, a thriller adapted from a graphic novel in which Vince will play a man wanted by the Mafia who hopes to stay alive long enough for his life insurance policy to kick in and pay out for his estranged daughter (Hailee Steinfeld).
He'll then make a swift return to comedy, pairing up with his Old School and Anchorman buddy, Will Ferrell, for Daddy's Home.
"The 'Golden Age' is never the present age, but I think a lot of recent comedies have been very interesting and very different," says Vince, onthe current state of the genre where he made his name.
"They feel new and fresh. It's a good time now for comedies both creatively and for the audiences going to see them."
The Delivery Man is at cinemas now.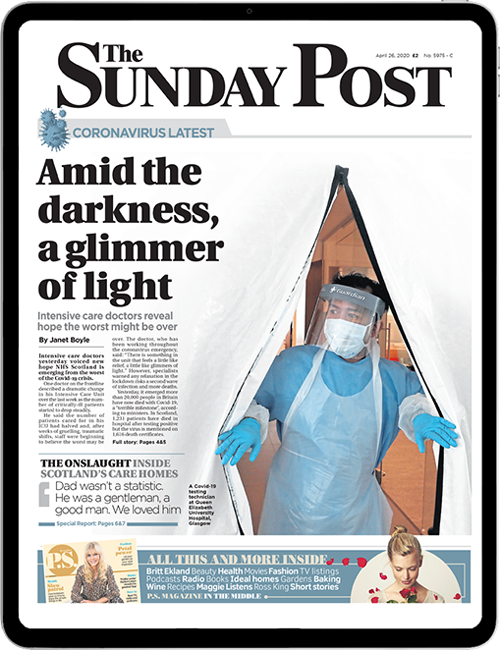 Enjoy the convenience of having The Sunday Post delivered as a digital ePaper straight to your smartphone, tablet or computer.
Subscribe for only £5.49 a month and enjoy all the benefits of the printed paper as a digital replica.
Subscribe