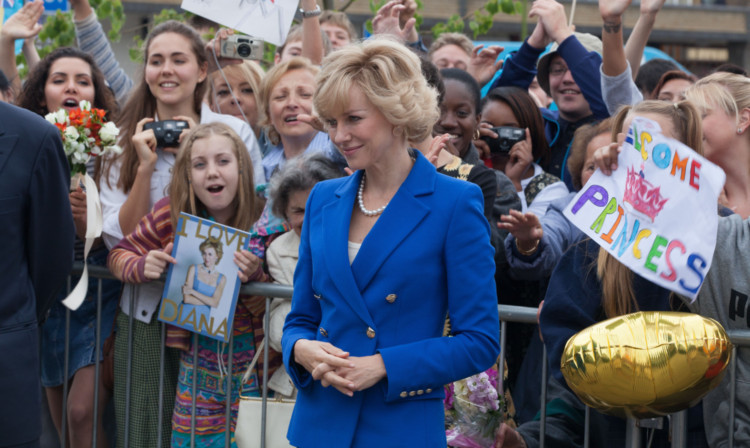 "The level of interest is going to be much higher than normal," Naomi Watts told me hours before attending the premiere for Diana.
As she woke up the next morning, she may have wondered if she'd underplayed it.
The film focuses on the last two years of the princess's life particulary her relationship with surgeon Hasnat Khan.
Yet such is the fascination with every facet of Diana's life, that the movie has drawn comment not just from people who earn their livelihood reviewing films but royal reporters, paparazzi, friends of Diana and Dr Khan himself.
"You always hope for the best," Naomi said of the reaction (very little of which has been favourable), "but there's no telling is there?
"I hope the film serves as a reminder to the good feelings people had about Diana and the great work she did."
Among the few to have stayed tight-lipped about the film are the Royal Family themselves, although the producers were given permission to film at the gates of Kensington Palace.
The actress hopes this is a sign Prince William and Prince Harry accept the film's motives in showing part of their mother's life that's not so well known.
Naomi knows what it feels like to lose a parent in tragic circumstances. Her father Peter who was a road manager for Pink Floyd died from an apparent drugs overdose when she was just seven.
"I do care how William and Harry feel about it," said the 44 year-old. "They understand their mother was the most famous woman of our time, so there will always be interest in her.
"When you play a real person there's always an extra pressure and responsibility to tell the story in the most truthful and accurate way. That's even more so in the case of Diana.
"I struggled with the idea of playing her for some time but, ultimately, I realised this story was bound to be told at some point and how often as an actress do you stumble across such a fascinating character, one that embodies so many different elements?"
When I met her, Naomi seemed scarred by the scathing criticism of her performance in Diana.
Yet earlier this year she was nominated for an Oscar for her role alongside Ewan McGregor in The Impossible the true story of a family's battle for survival during the Indian Ocean tsunami.
But her depiction of Maria Bennett (who was Anglicised for the purposes of that film from a Spanish woman called Maria Alvarez) was never going to be scrutinised in the same way as Diana.
"I found the preparation incredibly difficult," she admitted. "Usually when you're inventing a character you start from the inside and how they dress, how they wear their hair, how they speak, comes last. But of course I had work in the opposite direction and that took a lot of study. I can't tell you how many times I watched the Martin Bashir interview.
"I wanted to be quite precise about it, not just what she said but how she said it, where she took breaths and when she touched her face or moved her head.
"Everybody remembers that interview and I wanted to be as exact as possible."
That attention to detail aside, as Naomi said, interest in this film is going to be high. In fact, you could say it's set to cause a right royal rumpus…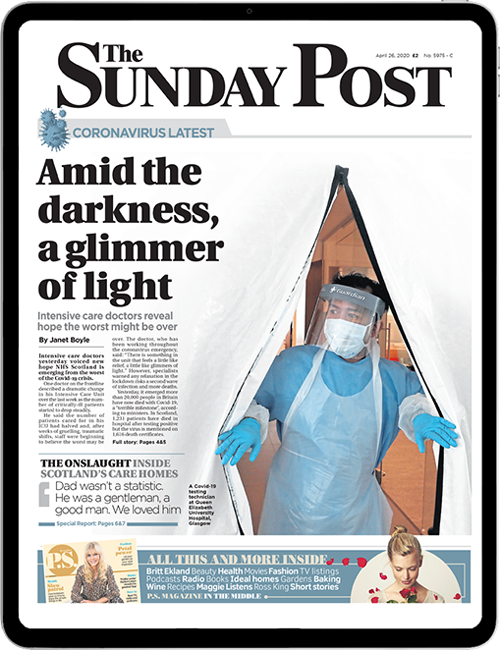 Enjoy the convenience of having The Sunday Post delivered as a digital ePaper straight to your smartphone, tablet or computer.
Subscribe for only £5.49 a month and enjoy all the benefits of the printed paper as a digital replica.
Subscribe