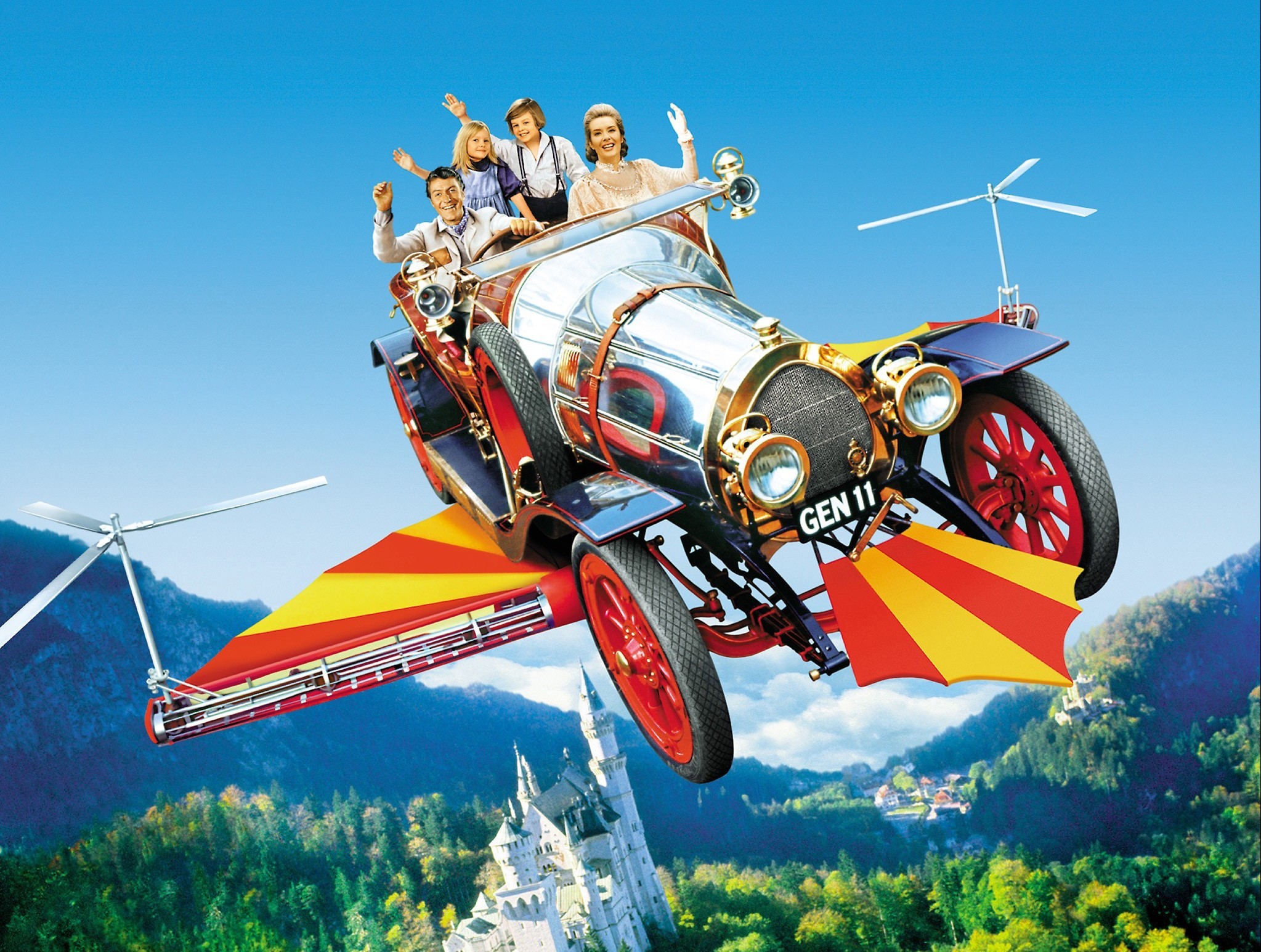 But in addition to James Bond, Fleming was also responsible for bringing us Chitty Chitty Bang Bang — a story about a magical car that was initially written solely for the author's son, Caspar.
It was perfect for the big screen, though, and that's where Chitty landed in 1968, courtesy of a Roald Dahl/Ken Hughes screenplay.
Chitty was a car invented by eccentric professor, Caractacus Potts (Dick Van Dyke), and she took Potts and his children on an exciting adventure to rescue their grandfather from a faraway land.
Along the way, the children are kidnapped by The Child Catcher, but along the way, Caractacus meets and falls in love with Truly Scrumptious.
She's someone that Potts' kids, Jeremy and Jemima, completely adore.
One of the film's taglines was: "The most fantasmagorical musical entertainment in the history of everything!"
Unfortunately, director Ken Hughes reportedly hated the finished product.
Given the fact the movie was nominated for an Oscar, two Golden Globes and a Grammy, however, he may have changed his mind after a while.
Dick Van Dyke would also no doubt have been a big box-office draw.
Things could have been very different, however, as Dick had to be asked many times to accept the role of Caractacus, each offer coming with even more money, they were that keen to cast him.
In the end, a seven-figure sum along with a percentage of the profits persuaded him to sign up as the wacky inventor — with the condition that he wouldn't have to do an English accent in the film, following his infamous and hugely-mocked struggles as Bert in Mary Poppins.
His co-star from that movie could also have been in Chitty Chitty Bang Bang, as Julie Andrews was offered the role of Truly Scrumptious.
Deciding the role was too much in the same vein as Mary Poppins, however, Julie turned it down, and the part was given to Sally Ann Howes instead.
The film, we're sure you'll agree, wouldn't have been the same without Dick Van Dyke, though, and once he was on board, he was certainly enthusiastic, quipping at a press conference that Chitty Chitty Bang Bang was going to "out-Disney Disney".
With songs ranging from Truly Scrumptious, to Me Ol' Bamboo and Hushabye Mountain, that wasn't such an outlandish claim.
"Near, far, in our motor car, oh, what a happy time we'll spend," the title song famously went.
And with the car featuring heavily throughout the film in various conditions, back-ups were necessary.
You'll have heard the term "understudy", and Chitty Chitty Bang Bang had a little more than most "actors", with a total of seven doubles on hand.
There was a worn-out Chitty, a restored one, one for flying, a boat Chitty and three partial models for use elsewhere in the film.
Chitty's registration number GEN 11 — or Genie — is an early clue to the fact this is no ordinary vehicle and that she may have magical properties.
As Caractacus explains to his children, Chitty Chitty Bang Bang gets her name from the sound she makes while being driven — she can also float and fly, giving her the ability to save her beloved passengers from the likes of pirates and accidental falls from cliffs.
So what happened to the car after filming?
The current owner is Lord of the Rings director Peter Jackson.
During filming of The Hobbit series, the director could be seen driving cast members around the New Zealand set while playing the theme tune from a sound system.
But apart from the car itself, Chitty Chitty Bang Bang starred many famous faces, from Benny Hill's memorable performance as the Toy Maker to Barbara Windsor, and Lionel Jeffries as Caractacus's father.
Here's an interesting titbit, though — in real-life, Lionel was actually seven months younger than the actor who played his on-screen son.
Another famous face to grace the movie with his presence was acting veteran Desmond Llewelyn — aka Q from the James Bond movie franchise.
And that's not the last link to 007 here, either.
Did you know that there was a reason that Truly's registration plate reads "CUB 1"?
It's a tribute to the film's producer, Albert R Broccoli — nicknamed Cubby — who also produced the James Bond series.
And much like James Bond has enticed generation after generation of fans, Chitty Chitty Bang Bang's appeal never seems to diminish.
And most likely never will.
---
READ MORE
Ross King: James Bond star Daniel Craig gave me a pizza the Spectre action
Spectre: What do the critics make of the latest James Bond film?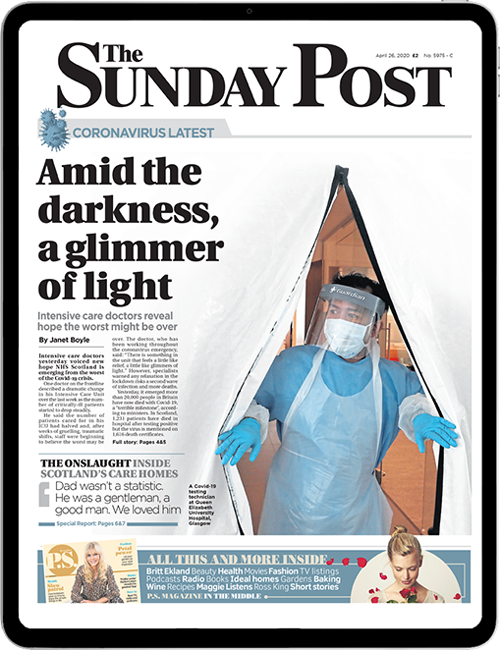 Enjoy the convenience of having The Sunday Post delivered as a digital ePaper straight to your smartphone, tablet or computer.
Subscribe for only £5.49 a month and enjoy all the benefits of the printed paper as a digital replica.
Subscribe