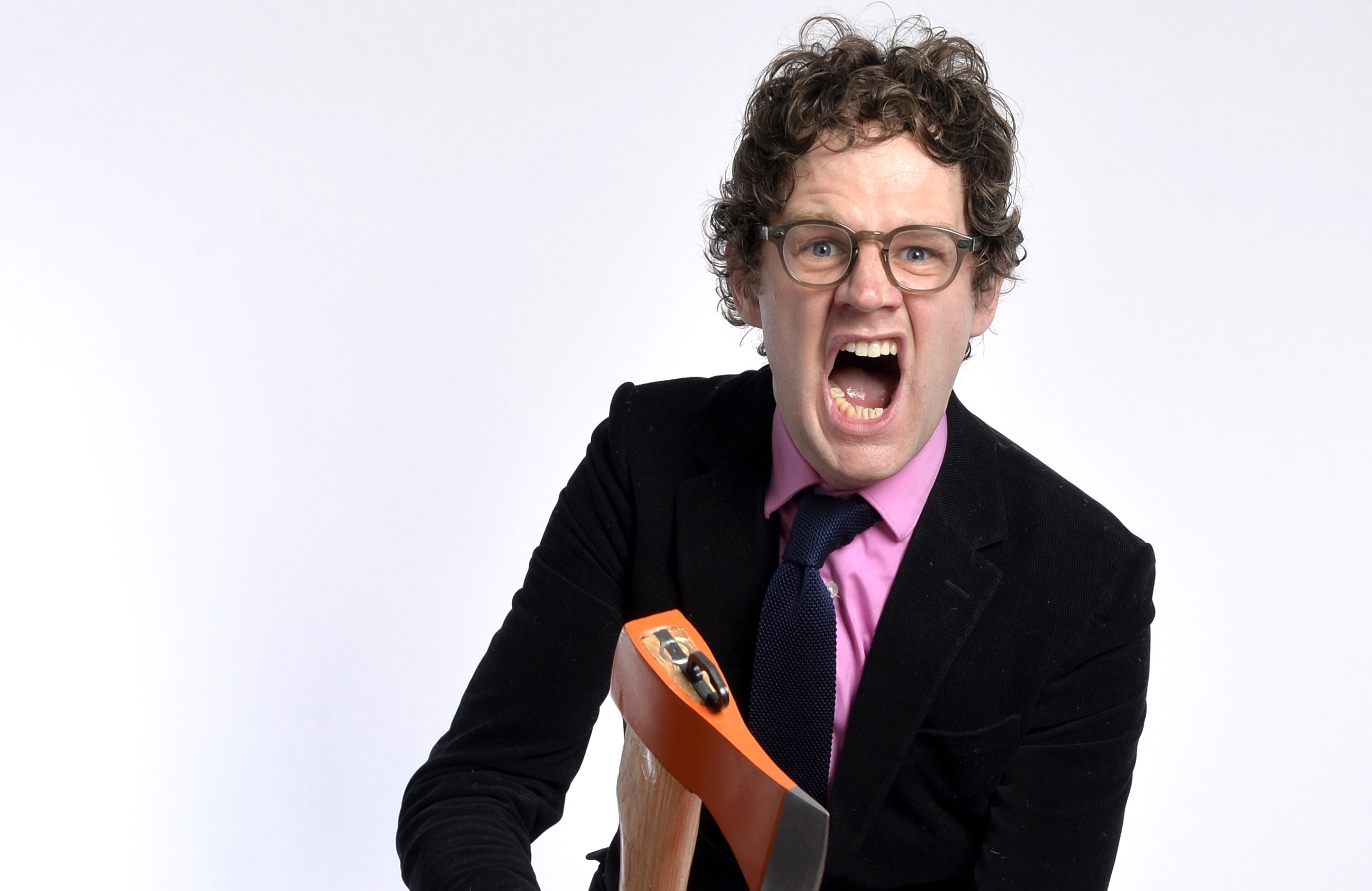 TO work with one opinionated Katie may be regarded as a misfortune.
To work with another looks like carelessness.
That's no doubt what Lady Bracknell would have said to Mark Dolan had Oscar Wilde written The Importance Of Being Earnest about the comedian collaborating with Katies Hopkins and Price.
Outspoken columnist Katie Hopkins has been branded "the most-hated woman in Britain" for her often-shocking opinions and Mark co-hosted If Katie Hopkins Ruled The World, each episode of which caused a fresh storm of outrage.
And as if that wasn't enough, he recorded a radio series with Katie Price — AKA former Page 3 model Jordan — who seems to have a knack of effortlessly rubbing people up the wrong way with her constant barrage of self-publicity.
"I was worried about collateral damage with Katie Hopkins, and I part company with her on the vast majority of what she says and the way she says it," admits Mark.
"As a comedian, if I'd said half of the stuff on stage she's said, I'd have been struck off the register years ago.
"I knew it would be an explosive, noisy show talking about things like obesity and 'broken Britain' that would get a reaction.
"She's identified a gap in the market for an outrageous, opinionated voice who'll say the most-outrageous things to get a reaction, and she gives it both barrels — not that that makes everything she's said acceptable or forgiveable, like calling people fleeing for their lives from Syria cockroaches.
"But love her or loathe her, she has the courage of her convictions. She hates tattoos, but got one on her lower back that says: 'Don't get a tattoo'.
"She's going to be buried with that tattoo, which obviously some people would like to happen quite soon!"
The thing is, having said all that, it was actually working with t'other Katie, Ms Price, that Mark credits with ageing him 10 years.
"Katie Price is a whole different ballgame to Katie Hopkins, but there are parallels," says Mark. "Both are strong, driven, independent women who are probably largely misunderstood, but it's probably largely their fault!
"Katie's a very nice person, a very plucky person and I have quite a lot of respect for her because, as with a lot of us, she's had bad taste in partners over the years!
"That's meant she's been a single mum several times over while juggling a career, which is no easy matter, and she's amassed an extraordinary fortune, so I think you have to respect her and you could argue she invented celebrity culture.
"She started living her life in the public eye before the Kardashians and the Osbournes, taking an ounce of talent and making it go a long way."
When he's not in the TV or radio studio, Mark's on stage in his other guise as a stand-up comedian.
He's performed at the Edinburgh Fringe for eight years in a row and this year, brings his show Life Hacks to the festival.
Basically, Mark read every self-help book he could lay his hands on to come up with some everyday shortcuts.
"It's like the decision to go for the 'one-sock solution' in my life," explains Mark.
"It's the M&S black wool-rich sock which is slightly loose at the top because I'm over 40 and therefore halfway through my life, and it doesn't stick too tightly.
"And one colour means there's no such thing as odd socks for me any more. So here I am, 15% happier!
"I cleared north of 100 books and at the end of them, I've never been less happy, productive or wealthy," admits Mark.
"They seem to have had the opposite effect to that which was claimed!"
Mark Dolan: Life Hacks is at the Gilded Balloon throughout August. For tickets, visit www.edfringe.com
---
READ MORE
John Sergeant says he owes his TV career to the Edinburgh Festival Fringe
Fringe festival comic Damian Kingsley pays for UK tour with jokes, not cash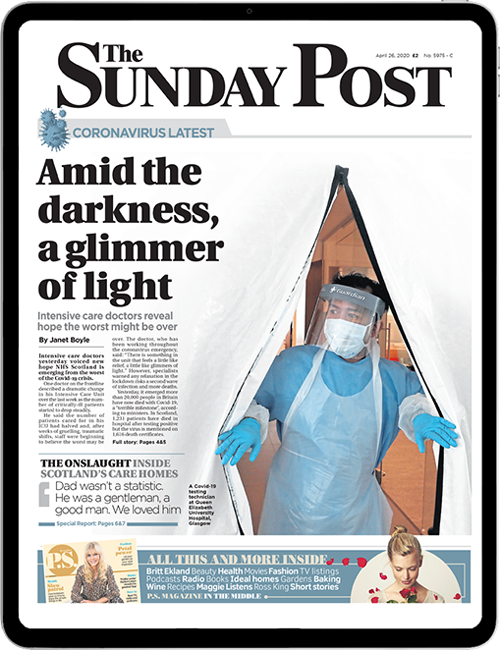 Enjoy the convenience of having The Sunday Post delivered as a digital ePaper straight to your smartphone, tablet or computer.
Subscribe for only £5.49 a month and enjoy all the benefits of the printed paper as a digital replica.
Subscribe