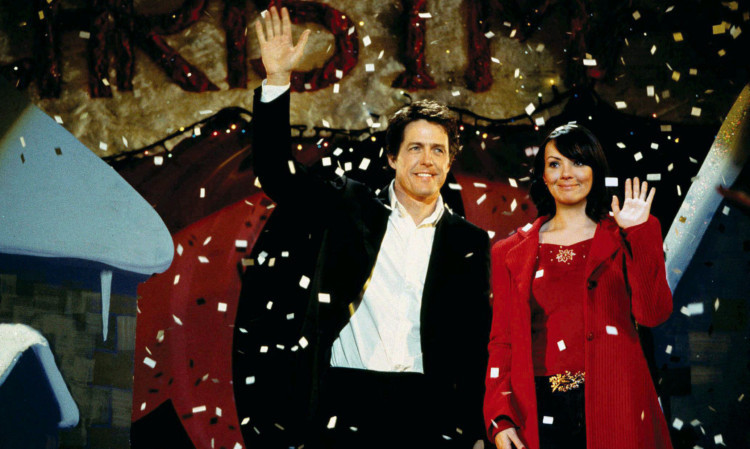 Is it a great movie or a load of rubbish?
It's hard to believe it's 10 years, 10 Christmases (not to mention all the repeats in between) we've cried or crowed at Richard Curtis's festive hit movie Love Actually.
So does the nation's most-loved-and-hated romantic comedy make you want to snuggle down or square up?
Two Sunday Post writers have their say. . .
Chae
There's something wrong with me.
A dark secret at the very core of my being. I've hidden it from friends and colleagues for years, but I can no longer bear the crushing weight of the burden.
The truth is I . . . hang on, give me a moment to gather myself . . . I . . . I really like Love, Actually.
THERE I SAID IT!
The reason I've kept my dirty little secret to myself for so long is that every time the film is mentioned in the office as it was when it was on TV last week the room instantly divides into a flock of cooing women going: "Awwww, it's loooovely. And Colin Firth? Ooft! What a hottie!" and a gang of red-faced, furious men slamming their heads on their desks, roaring: "If I have to watch that ever again I'll superglue my eyelids together and punch my own ears off!"
If I was to come clean at that point I'd have to start wearing a pink pinafore and skipping about picking flowers and kissing kittens. (That's what women do, right?)
But the fact is, I get a great deal of joy from getting comfy on the sofa with a cheeky wee glass of vino and a rom-com and Love, Actually is up there with the rommiest and commiest of the lot.
Okay, there are some scenes that are cheesier than a mouse's burp Hugh Grant jigging around to Jump makes my toes curl up so far I can tuck them into my shirt pocket but there's enough comedy and moments with a harder edge to offset the fromage.
Bill Nighy is in riotous form as a foul-mouthed, drug-addled rocker (his face-off with a poster of Blue on an Ant-and-Dec-hosted TV show alone is worth losing my dignity in a public forum), and the scene where Emma Thomson realises hubby Alan Rickman has been unfaithful is a poignant and harshly realistic reminder that the course of true love rarely runs smoothly.
It's funny and sad, clever and daft, and frankly I think my foaming-at-the-mouth male colleagues protest just a little too much.
I'm pretty sure that if you'd peeked through their window when Love Actually was on, there they'd have been sitting cross-legged in their onesies, painting their nails and clutching their chests at the bit where Andrew Lincoln woos Keira Knightley with some scribbles on cards.
I think they love it, actually . . .
Ali
IF there's a film that actually makes me want to heave, this is it. ITV2, if you want to show a class rom-com on a loop try When Harry Met Sally.
I'm a woman. In theory I'm should love this film. But during the office argument about it, I always side with the ranting men. It pains me to say it but they're right. Here's why.
Liam Neeson's character can't figure out why his son's sad. Here's a clue, Big Man. Your wife, the child's mum, has died. He's not even reached double figures and he's attended his mum's funeral.
Plus she chooses to play the Bay City Rollers as her goodbye song. He's grieving, but he also realises Mum's taste in music is total pants.
Turns out, though, he isn't actually missing his mum. He's got Girl Trouble. She just happens to be called Joannasame as the dead mum.
Is it just me, or does the kid need therapy, not tips on how to get the girl?
And don't get me started on Andrew Lincoln going round to see his best mate's fianc, to silently confess, using cue cards, how much he loves her.
One word. Scumbag.
It's his best mate's fianc. Women who like this scene and think it's romantic you're a disgrace. What's more, the best mate is in the house while he pulls this stinking stunt.
Then the girl he's just declared undying love to runs after him in the street and snogs him. If this was Real Life and you read it in the papers, you'd all be up in arms.
Hugh Grant is the Prime Minister. He's got some ultra-important meeting with the President of the US. The President is disrespectful towards Martine McCutcheon (clearly he's seen the Activia ads). So Hughie causes a diplomatic incident by making a speech basically telling the Pres to shove it. Yeah, that would happen. And why is he so annoyed? Cos he fancies Martine himself.
I've saved my favourite bit for last. Emma Thompson realises her husband is having an affair.
Instead of shoving their Christmas tree where the sun doesn't shine, she moons about and looks sympathetically at him. The poor love, his torture at getting it off with his hot secretary.
I can't go on. I need to go and watch Goodfellas to cheer myself up.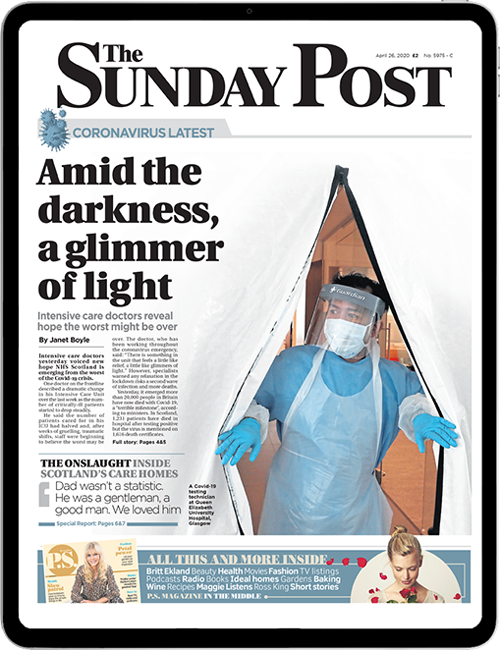 Enjoy the convenience of having The Sunday Post delivered as a digital ePaper straight to your smartphone, tablet or computer.
Subscribe for only £5.49 a month and enjoy all the benefits of the printed paper as a digital replica.
Subscribe