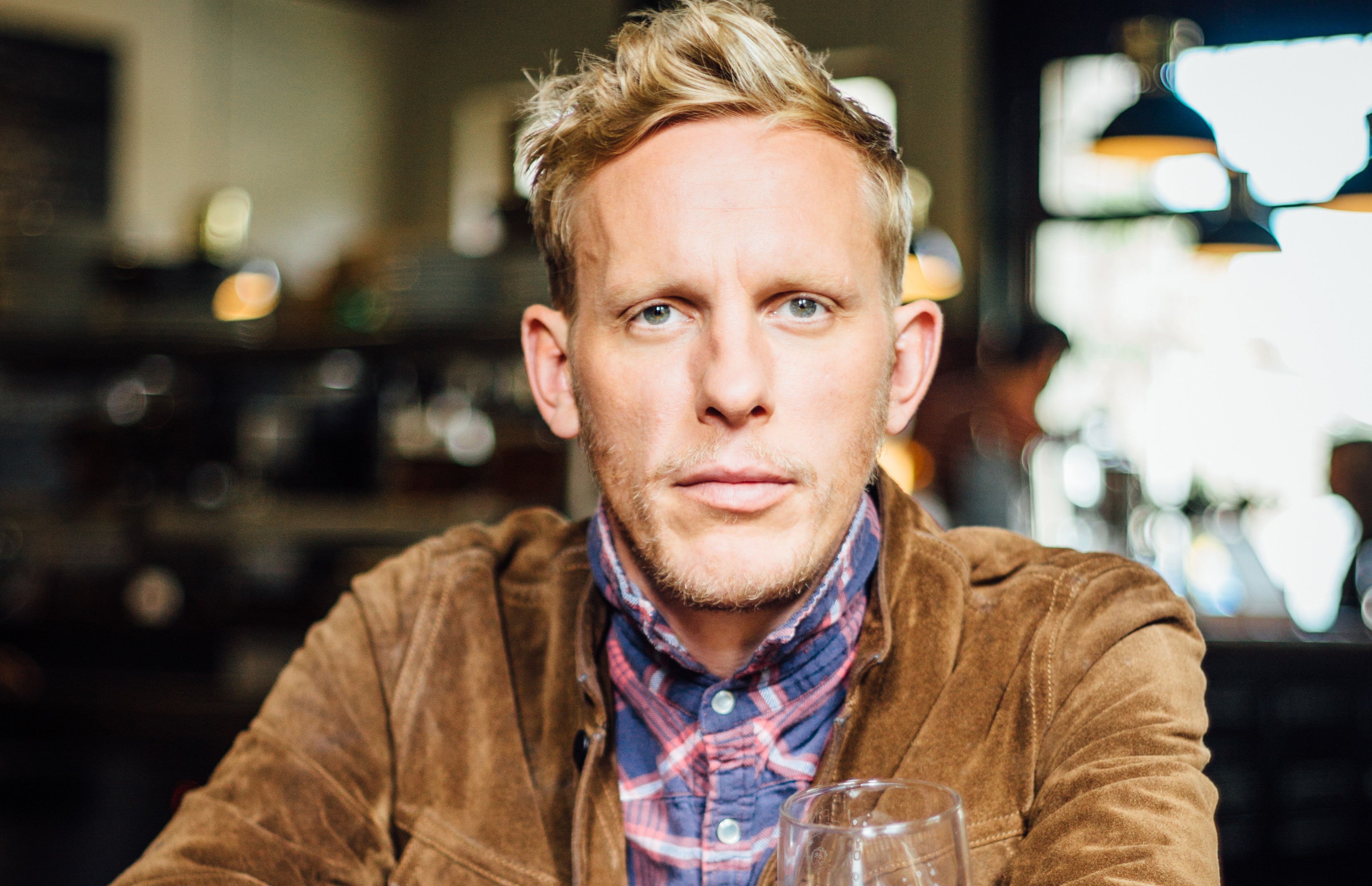 And he's told The Sunday Post that he just had to make a debut album to get an absolute obsession out of his system.
Holding Patterns, out last Friday, is the record the Lewis star has been sweating over.
"I just felt I had to do this," he says simply, insisting he couldn't merely have focused on his acting and kept playing for his own release and enjoyment.
"It's quite a weird thing when you feel you have to do something.
"You are compelled, you don't have much of a choice. You become so absorbed.
"I love acting and I'm not turning my back on that at all. But I really had to do this, otherwise it would have been one of those things I'd really have regretted."
Laurence says he couldn't be prouder to finally get it out there.
"I thought it would have been out there a lot sooner frankly," smiles Laurence as he chats to us from the smart home he shares with wife, Billie Piper, and their two kids.
"I thought it was finished about a year ago but it turns out it wasn't.
"It took an amazing amount of tinkering and messing around. I wanted to re-record one of the songs."
---
READ MORE
Silent Witness star Emilia Fox still loves catching criminals
Endeavour's Roger Allam admits he's glad he's not reached the level of fame of former The Thick of It co-star Peter Capaldi
---
Rise Again, the single that's out on Friday, is the track Laurence, 37, felt just wasn't right.
"I recorded it in the wrong key," he explains. "At the time I thought I'd drop down a key, but by doing that it didn't work. It was just nasty.
"So I had to record it again. And I wanted to give it a slightly more military feel with a few drums."
The night before we speak any extra tinkering was made impossible by the fact that the album had been completed and uploaded to iTunes in preparation for the release.
Having been a fixture alongside Kevin Whately as trusty Hathaway for the best part of a decade, Laurence says he can well understand those who think he should have stuck to his day job.
"I'm sure some people will say that but, to be frank, I really don't care," he says.
"I think the thing I'll come across most is people asking why I'm trying something else. They're entitled to their opinion, but I'm really proud of it."
As we chat Laurence is sitting in the music room of the house.
With Billie, now an acclaimed actress having had her early pop star days, he says there's music playing "pretty much 24/7" for them and kids Winston, seven, and Eugene, three.
As a kid, he had a few piano lessons, but didn't touch a musical instrument again until he was 20, when he picked up a guitar.
Not turning his back on acting is hardly surprising, as it could hardly run any deeper in the family.
A member of the Fox acting family, his dad is James, his uncle Edward and his cousin is Silent Witness star Emilia.
He admits there's the tightest of bonds between them and they, along with Billie's input, all played a part in the new album.
"Billie would come in and out and I'd say, 'What do you think of this or that' and my dad was brilliant when it came to getting the track order sorted."
His closeness to Emilia was clear when they featured together in last year's Bear Grylls: Mission Survive.
Viewers saw Laurence being sick and hallucinating after becoming ill in the wilds of South America.
"I only did it because of Emilia," he confides.
"When they asked me I said no way in a million years would I take part. I had much more interesting things to do than go and suffer for two or three weeks.
"But then Emilia said she was going and asked me to please come with her. There is a great bond between the Foxes."
There is a similar connection between Laurence and Lewis buddy Kevin.
The warmth on screen between them was more than mirrored off screen. But despite the detective drama still being a huge hit for ITV, Laurence says he has no regrets over it ending.
"I don't miss it at all," he adds. "I think if I had felt that way I'd have said to Kev, 'Please let's not stop' but we both wanted to.
"At one point I did ask them to kill me off so coming back wouldn't be an option, but they said no."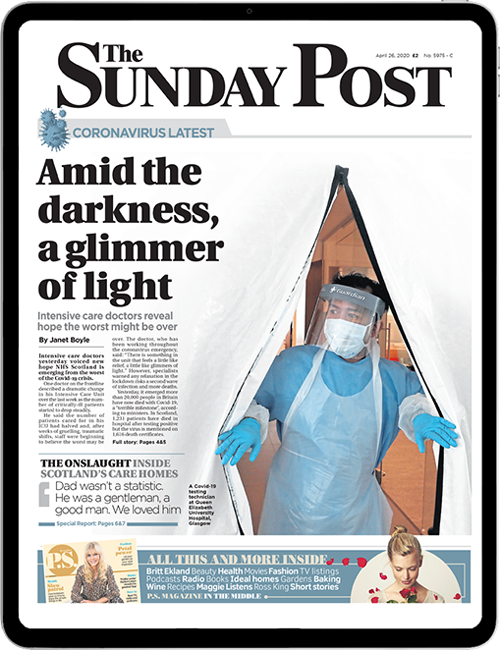 Enjoy the convenience of having The Sunday Post delivered as a digital ePaper straight to your smartphone, tablet or computer.
Subscribe for only £5.49 a month and enjoy all the benefits of the printed paper as a digital replica.
Subscribe