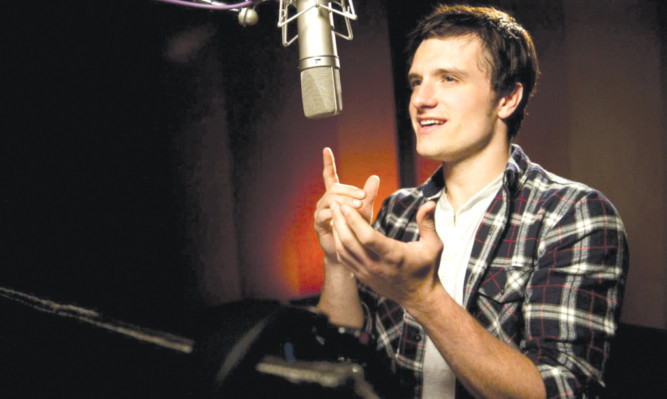 Teen idol has a taste for the fame game.
Josh Hutcherson can tell a story which makes you realise what being a teen idol is all about.
The 20-year-old actor assumed that mantle after his starring role as Peeta in The Hunger Games and can now boast 1.9 million followers on Twitter. But even before the film had been released he was given a taste of the obsessive fan following he'd let himself in for.
"The filming locations were kept top-secret," he said of the making of The Hunger Games, a sequel for which will be out in November.
"When we were walking from our trailers to the set, they built barricades so people couldn't see the costumes and stuff like that.
"But once, when we were in North Carolina, there were two girls sitting in the [hotel] lobby who had driven from Florida for something like nine hours on the chance that I might be there that day.
"It's cool to have that kind of recognition, but at the same time it's definitely embarrassing. If I see my face on the front of a magazine at the newsstand I pull a hoodie over my head and run."
With his face adorning magazine covers and many a teenage girl's bedroom wall, it's human nature for all but the most egotistical performer (which is certainly not a description you'd apply to mild-mannered Josh) that you'd want to hide yourself away from the hysteria a little bit. As such, Josh's next big starring role after Hunger Games is in a film where he won't actually be seen.
"It's a story about the battle between the forces of good and evil within nature," he explained of animated adventure Epic, for which Josh supplies the voice of lead character Nod.
"Basically the Leafmen are trying to protect Nature and keep her going on for eternity. But the Boggans are trying to destroy her.
"And then this human girl gets magically transported into this hidden world to help the Leafmen.
"My character Nod is a good guy and he is a Leafman, technically.
"However, he has a bit of a problem with authority he marches to the beat of his own drum and that ends up causing problems with some other people.
"Throughout the story he really has to kind of learn how to be a part of the team. But he's definitely a good guy."
The brainchild of Ice Age and Robots director Chris Wedge, Epic is a 3D CGI adventure comedy that reveals a fantastical world unlike any other. When a teenage girl (voiced by Les Miserables and Mamma Mia star Amanda Seyfried) finds herself magically transported into a secret universe, she teams up with an elite band of warriors and a crew of comical, larger-than-life figures, to save their world and ours. Colin Farrell, Oscar-winner Christoph Waltz and singing superstar Beyonc are among the supporting cast lending their voices to the film.
"I didn't know, going into an animated project, how much creativity I would be able to bring to it. I figured it was set in stone because they were starting to animate it, but that wasn't the case at all," commented Josh.
"When we were recording the dialogue, they had a tiny camera on the end of the microphone the footage was given to the animators to see what I'd do with my face.
"It's so weird to see your voice coming out of another person's face, but with your facial expressions. It's incredible."
Child star Josh made his acting debut aged 10 in a made-for-TV movie but he can recall receiving his first director's note two years before that and it came with the disapproval of his grandmother.
"At school I dreaded doing plays. Not because I had stage fright, I thought that the subjects were cheesy.
"One time, I was doing a Grandparents' Day show at school when I was probably eight years old and they wanted us to sing this horrible '50s song, and I was like 'I'm not gonna sing, I'm not gonna do it'.
"The teacher said, 'OK, just mouth the word "watermelon" over and over and it'll look like you're singing.'
"Afterwards my grandma asked me 'Were you saying "watermelon" over and over again?' My grandma, of course, was the only one watching her grandson the whole time!
"The first job I ever had was a movie called Miracle Dogs, which was about magical dogs that could lick people and heal them that is a great film, let me tell you! and I fell in love with acting straight away.
"I didn't think 'I'm good at this'. I just loved doing it, and thought, if they keep hiring me, I'll keep on doing this. And they have, thankfully."
And with a fanatical fanbase following his every move, it's pretty certain they will keep hiring Josh for a few years yet.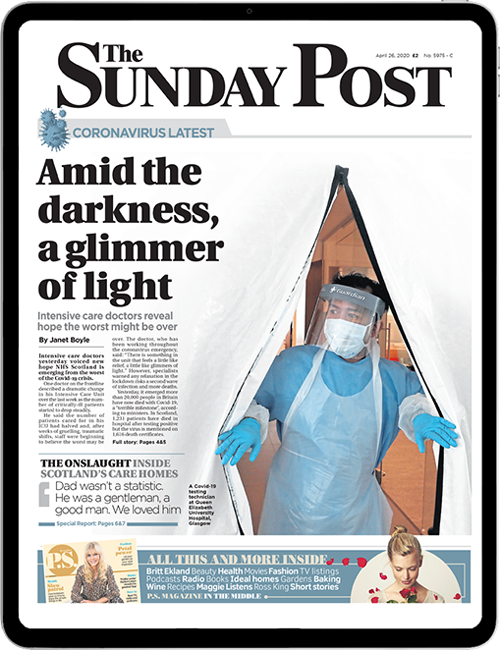 Enjoy the convenience of having The Sunday Post delivered as a digital ePaper straight to your smartphone, tablet or computer.
Subscribe for only £5.49 a month and enjoy all the benefits of the printed paper as a digital replica.
Subscribe