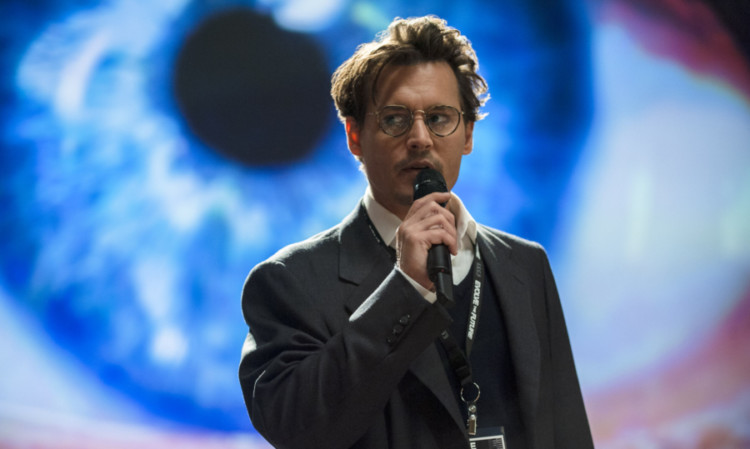 Johnny Depp has seen the future and only the brightest people are part of it.
Transcendence is set in a near future world that is dominated by computers. Johnny plays programmer Dr Will Caster, a scientist at the forefront of Artificial Intelligence (AI) research.
But not everyone is comfortable with the advances being made and Caster is one of several people in his field targeted by anti-technology terrorists.
Mortally wounded in an attack and given six weeks to live, Caster uploads his brain to the internet so he can continue his work, assisted by his wife, Evelyn (Rebecca Hall), and assistant, Max (Paul Bettany).
But in the best traditions of computers that become self-aware, the digitally-rendered Dr Caster starts rewriting his programme, curing the sick and disabled but implanting them with chips to help him further his electronic aims.
Johnny believes the film raises some thought-provoking scenarios and highlights some possible causes for conflict in the future.
"In the 21st Century, it's appropriate to look at the way humans worship technology and what that could mean for our future," he said.
"Whether you're on the side of technology or ecology, most people have very definite opinions, and the question of how far we should allow our dependence on computers to go needs to be asked."
The filmmakers canvassed real AI experts on the believability of the premise and found that uploading your personality will be a possibility within 30 years.
"It's incredible that we can make a three-dimensional arm and attach it to a young man in Africa somewhere, and he's able to feed himself for the first time," Johnny commented on the advances in science.
"But at the same time, there's the other side. It's kind of a sharp, double-edged dagger."
He may make for a highly convincing computer scientist in the film, but 50-year-old Johnny admitted to being something of a Luddite when it comes to computers.
"Things go wrong between me and technology all the time," he smiled.
"My brain's too old-school to be able to figure it out. Anything I have to attack with my thumbs for any period of time makes me feel stupid."
Having pulled the plug on his 14-year relationship with French actress Vanessa Paradis in 2012, Johnny has recently become engaged to his 27-year-old co-star from The Rum Diary, Amber Heard.
The actor said that his new fiancee had grown close to his two kids, Lily-Rose, 14, and Jack, 12 "They're like pals" and that despite the quick turnaround, there's no lingering animosity between him and the mother of his two children.
"Vanessa and I get along wonderfully. There's no weirdness at all, no hostility. Life happens and we spent 14 great years together and raised a couple of kids who we are both incredibly proud of.
"We see each other all the time and giggle and hang out, just like we always did. She's a wonderful woman. I love her and she loves me, and she's a great mummy. I have nothing bad to say, ever."
Transcendence is in cinemas now.
Our Verdict 2/5
Given that the film tackles some highly intellectual matters you don't expect parts of the script to be quite so mind-numbingly dumb (of which: "Eve, he's not a monkey!" is the most memorable example). Despite that, the thought-provoking premise should spark a debate over coffee in the web cafes over the direction that intrusive tech-firms such as Google and Facebook are taking us, and how slavish we have already become to computers. But having set up such weighty issues, the film's final act lacks byte!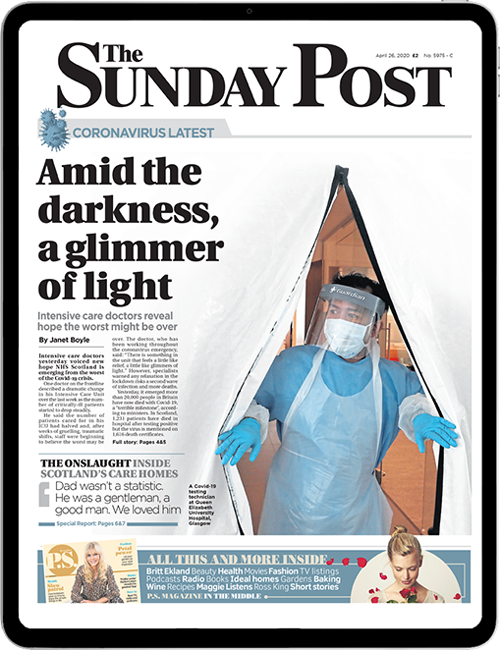 Enjoy the convenience of having The Sunday Post delivered as a digital ePaper straight to your smartphone, tablet or computer.
Subscribe for only £5.49 a month and enjoy all the benefits of the printed paper as a digital replica.
Subscribe