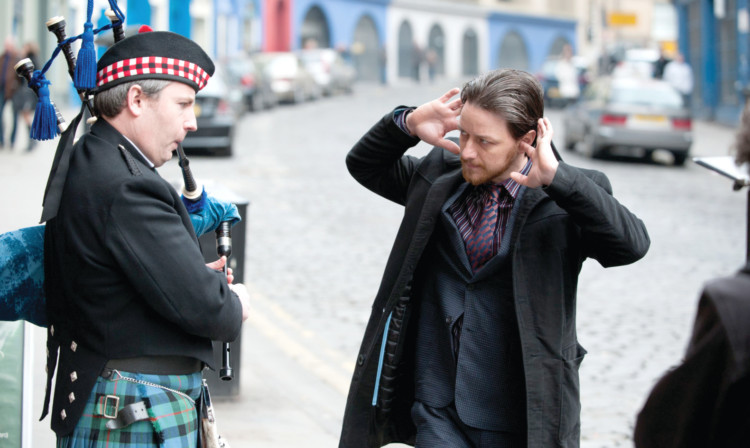 Hollywood star James McAvoy has rediscovered "home" again after shooting new movie Filth.
The Scots actor got to spend more time with the gran who brought him up after filming north of the border.
And he told The Sunday Post of the joys of having his own base in Glasgow after buying a home in the city with wife Anne-Marie Duff and three-year-old son Brendan.
"It was lovely to get back to Scotland," confided 34-year-old James as we caught up for a chat before the film's big premiere in Edinburgh.
"I've only really been up for visits and for things like Christmas. So, when we made the film it was the first time I've lived here for 12 years.
"We now have a place here, a flat, and we get up a lot more.
"That's one of the personal joys for me, a positive from the film, reconnecting again with Glasgow."
James was brought up by his grandparents in Drumchapel and he admitted that, after being down south for more than a decade, he was worried the sense of connection might be lacking.
He added: "I found Glasgow had changed a lot but I still felt that it was somewhere I recognised, which was nice. When I came back on visits previously, I'd always felt that it had changed and I'd be away again before I got a chance to get below the surface. But living here again I feel like it's the same city I came from."
Filth, the latest big screen adaptation of an Irvine Welsh book, also gave James a very welcome opportunity to use his native accent.
He was a Scot in psychological thriller Trance, out earlier this year, but he admits that such chances are few and far between.
"I think certainly for the first half of my career people thought that I was English," says James. "I've played only four, maybe five, Scots in my career.
"Thank God Danny Boyle let me play a Scot in Trance. I thought I was going to have to rock up doing English, but he was like, 'Naw, you're Scottish, play it Scottish'.
"I thought, God love you! But then he loves Scottish people."
James's homely visits to his gran "I wisnae living with my grannie again!" were also useful in getting in shape, or out of it, for the film.
He plays Detective Sergeant Bruce Robertson, who is making a bid for promotion as he investigates the killing of a young tourist in Edinburgh.
But the film's real focus is the drink and drug-fuelled descent into madness of Robertson, a deeply troubled and lonely individual.
James says he did everything he could to aid the pallid, gone-to-seed look, including stopping working out and tucking into plenty of his gran's bacon rolls.
The raunchy scenes, foul-mouthed outbursts and violence have led James to admit there's a risk he'll lose his nice-guy image.
"The fact that it's bold is refreshing for me," he insisted. "If it had failed then it would have been a happy failure for me. But it hasn't, I don't think so anyway.
"I'm certainly aware that some people might look at it and think it's not like what I've done before. The risk was that people wouldn't accept that.
"What I love about the film is that every time we go for something, whether it's for pathos or shock, we've gone hard for it.
"At the moment I feel everybody is hedging their bets in films and don't want to go too far in any direction."
James immediately swapped the relatively low budget Filth for the set of the latest big X Men Hollywood blockbuster, due out here next year.
"My entire career has been like that," he explained, "going from smaller films to ones with massive budgets.
"I get bigger trailers on big films but it's just a prestige thing I'm never in them anyway."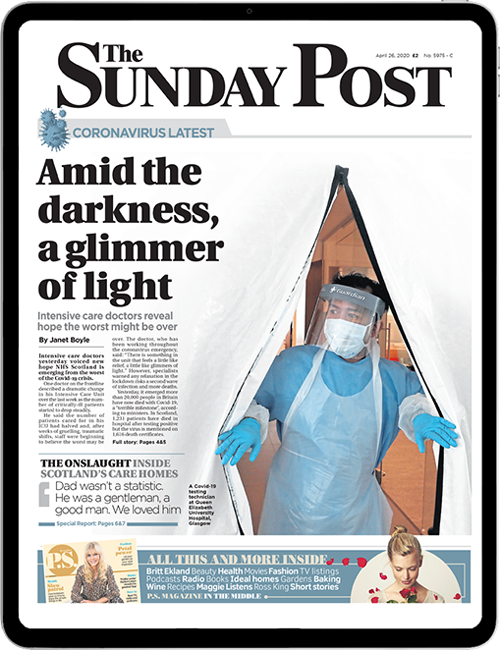 Enjoy the convenience of having The Sunday Post delivered as a digital ePaper straight to your smartphone, tablet or computer.
Subscribe for only £5.49 a month and enjoy all the benefits of the printed paper as a digital replica.
Subscribe