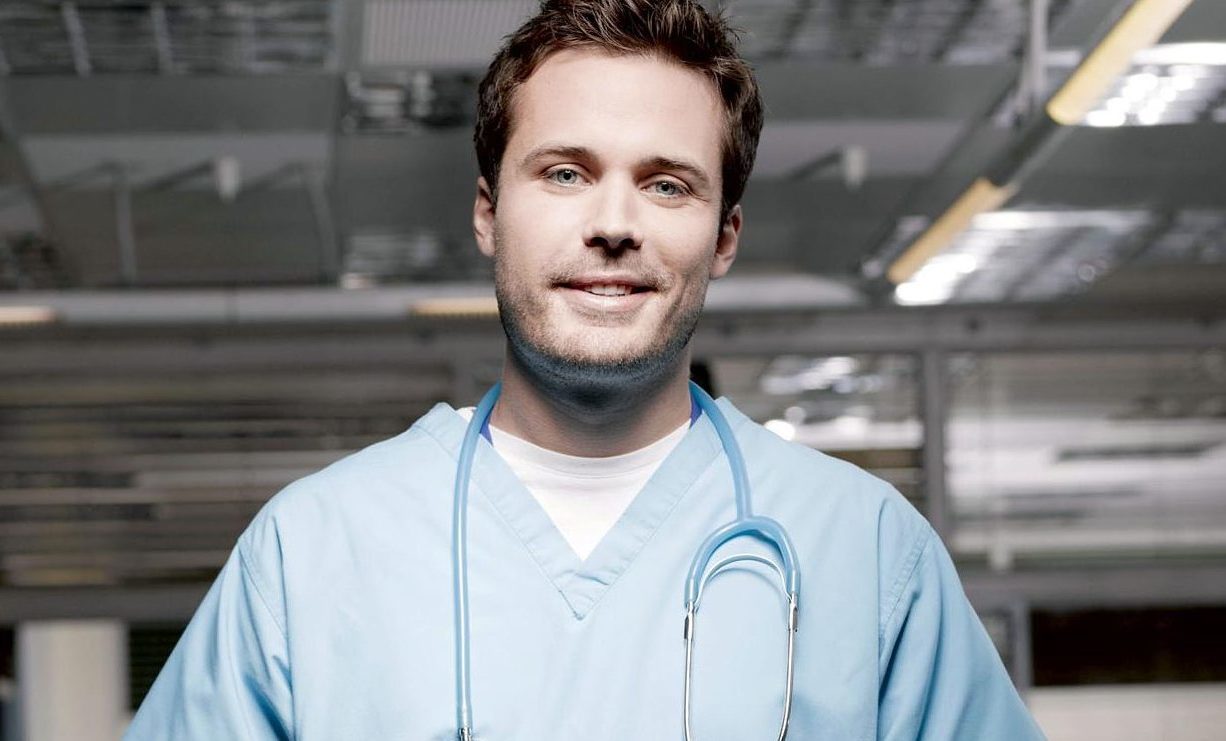 NEVER say never is wise advice in the acting business.
When James Anderson quit Holby City he joked that, years from now, viewers might see a bearded, grizzled husk slope back on to their screens.
Well, there's no beard and he's far from grizzled but James has been back racing viewers' pulses for a while now.
And having been determined to move on to pastures new, James has told iN10 how he's more than happy to be back in the Holby fold.
"They had very kindly left the door open but I was honestly looking forward, not back," said James, 35.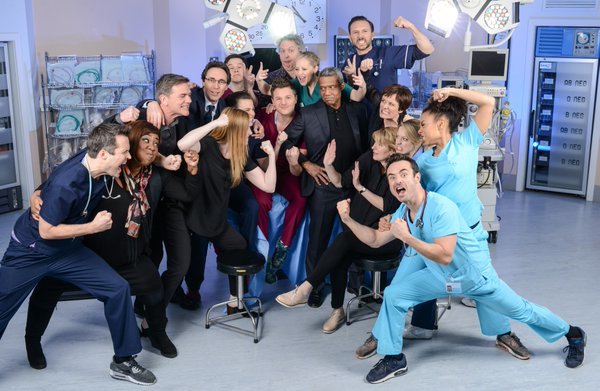 "I was here for over four years and when you're with one show for a long time you start to feel that variety is the spice of life.
"I needed to go and do other things but when they asked me back it was for a great story so I'd have been a fool to say no.
"The funny thing was that on my first morning back I got into the lift and one of the crew just said 'Hi', not even realising I'd been away."
James was actually invited back for a one-off Christmas episode with his hunky doc Ollie Valentine admitted as a patient with heart trouble.
But one of the producers was instantly keen to make his return permanent.
"He came straight down from his office and asked if I'd consider coming back.
"Ollie somehow made a miraculous recovery from his illness and was also somehow promoted to a registrar in a matter of months."
James' time out saw him tackle various projects, including starring in the final Poirot to be filmed with David Suchet.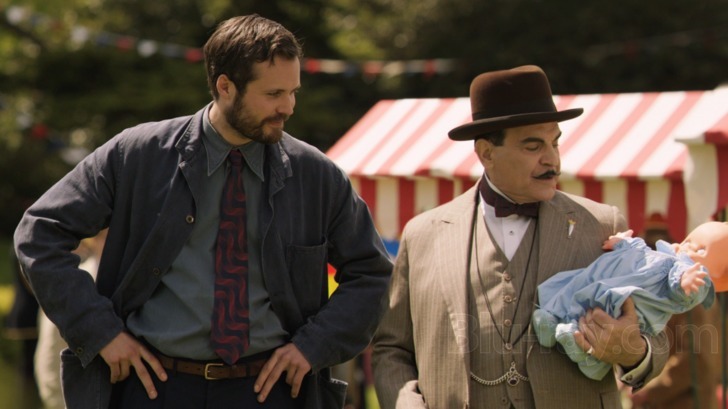 "They did them out of sequence so the last one made was actually Dead Man's Folly," explains Surrey-born James.
"I was a lothario architect who was a nasty piece of work you thought might have been the killer but actually wasn't.
"The last scenes were shot at Agatha Christie's own home Greenway in Devon.
"It was so beautiful and while it was quite emotional after all those years of the show, it was quite a celebration for David to finish it there. He had his family on set and it was very special."
Back to Holby and, after the shock of Arthur death last week, it's the funeral, with Dom struggling to say goodbye.
Zosia's keeping her grief bottled up but old flame Ollie's there to lend a shoulder to cry on. There's plenty to distract, though, as a consequence of a major train accident.
Tragedy is something that Ollie has had to face up to aplenty on the show with the loss of both his sister and his wife.
And James had real-life experiences to draw on.
"When I first joined the show my dad was very ill," he confides.
"He had cancer and his decline coincided with my having to play these stories of losing first my sister and then my wife just a week into our marriage.
"So I was playing out these awful tragedies on the show while I was dealing with a lot in my own life.
"Losing my dad had a massive impact on me.
"But he was always a fan of the show and I think he would have been proud of the work I was doing at the time, bittersweet though it was."
James actually trained at the legendary Actors' Studio in New York, whose famous former students include Rod Steiger, Kevin Spacey, Sean Penn, Jane Fonda, Faye Dunaway and Jack Nicholson.
"I've always been obsessed by the place and had a love affair with it my whole adult life," adds James.
"Heroes of mine like Marlon Brando and Al Pacino trained in this weird little building in New York.
"It was very strange stepping inside as I was the only English guy there at the time, which was great in some ways.
"But I was also very much the stiff, repressed Brit surrounded by all these cool, hip American kids.
"They could seemingly do anything, and much better than me.
"It was a great experience, though, and very different to what I'd imagine it must be like to train as an actor over here."
Holby City, BBC1, Thursday 8pm
---
READ MORE
Holby City star John Michie is staying for the long run
How I got to interview Hollywood Godfather Al Pacino at the Clyde Auditorium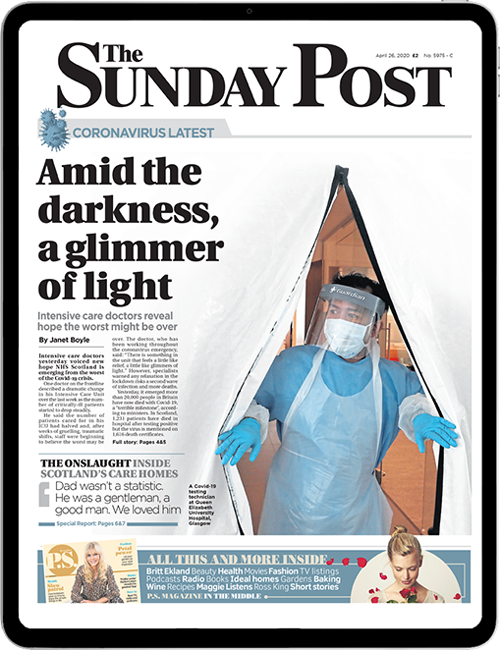 Enjoy the convenience of having The Sunday Post delivered as a digital ePaper straight to your smartphone, tablet or computer.
Subscribe for only £5.49 a month and enjoy all the benefits of the printed paper as a digital replica.
Subscribe