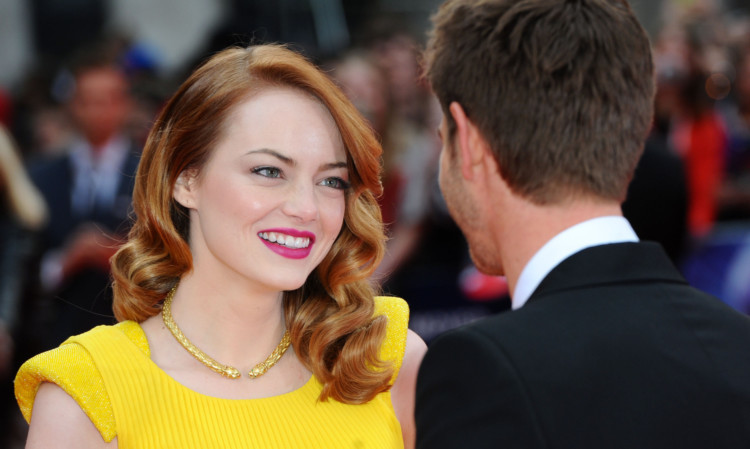 Emma Stone loved being back with the Spider-Man team for the explosive sequel.
She tells The Sunday Post about how her role has changed and what you can expect from The Amazing Spider-Man 2.
Q: What was it like doing a sequel and getting back together with everybody again?
ES: It was really nice. I've never had that experience before where I've gotten to revisit the same people and the same character.
Q: Do you feel like you slipped right back into the role?
ES: Yes, and she has developed in such a way that she had a major leap in maturity, which was nice because the years that passed between playing her then, at 21, and now at 24, are big years in your life. I got to bring to it whatever knowledge I have as someone in their early 20s.
Q: How has Gwen matured?
ES: Well, her father has died and obviously that's huge. And she's so young that she's had to take the lessons she learned from him in that time and really apply them. I think it's given her a huge awareness of time, of mortality and that everything is fleeting. And that's a huge thing, it's a deepening mechanism in her life.
Q: And what's going on with her relationship with Peter?
ES: Well, Peter had sworn to stay away from her, which she knows, but she's more open to being with Peter anyway because she knows life is short and they are in love. He's much more conflicted about it, and there's a lot of tension between them throughout this movie.
Q: What makes Andrew Garfield such a good Peter Parker and Spider-Man?
ES: He cares so much and he has such a huge amount of talent. He's able to bring so much depth to the character and everything means something to him. He doesn't let anything slip by.He gives a hundred percent every single day. And so that's all you could hope for with such a beloved character.
Q: And what's it like for you working with him?
ES: I learn so much by working with him. He's incredibly prepared and meticulous and yet really brave, all at the same time.
Q: Did you have to do any particular training or preparation before this film?
ES: I tried to prepare as much as I could and understand what was happening with Gwen at any particular moment. All that typical actor-y preparation. But I didn't do anything physically, but I probably should have!
Q: Was the role demanding physically?
ES: It is and it's not because Gwen is a science student. She's not a super-hero herself. But there is some stunt work, which I got some bruises from and which, if I'd been better prepared, I might not have.
Q: Has Gwen's look changed at all?
ES: Yes. Deborah Scott is the costume designer on this and it did change. This movie takes place over a period of time, so she grows up a bit during the course of it. And we found a way to express thatshe matures aesthetically.
Q: What kind of a director is Marc Webb?
ES: He's very sensitive and he's very allowing of freedom and improv and finding the truth of any given scene, which is wonderful, especially on a movie that's so large and so technical. To have that kind of freedom and that trust is huge and he definitely allows that.
Q: Are you in any scenes with Dane DeHaan [who plays Harry Osborn/Green Goblin]?
ES: Yeah. It was just small, but wow. He's an incredible actor.
Q: Had you ever met him or worked with him before?
ES: I hadn't. I'd only seen him in Chronicle. I loved that movie. So I was a fan of his, but now I'm an immense fan of his. He's ridiculously good.
Q: And what about Jamie Foxx [who plays Max Dillon/Electro]?
ES: I was in small scenes with him too, but he's a blast to be around and is always cracking everyone up. He keeps the energy really light on set, which is the most you could ask for. He's the star of any room he walks into. It's pretty great.
Q: The movie was shot mostly on location in New York. Have you lived in New York?
ES: I have.
Q: Were there any unusual or out-of-the-way New York locations?
ES: We shot in a big amphitheater in the Flatiron districtthat was where our graduation ceremony happened. There were so many beautiful locations. We shot up in Harlem for a little while, for a lot of the swinging stuff. We shot upstate in Rochester, a lot of second-unit footage. We utilized the city for sure.
Q: What was it like to shoot in New York?
ES: Wild. People see Spider-Man and they go ballistic. So lots of crying, lots of photographers, lots of barricades, but it was just the best. I mean, it's such a New York City movie and New York itself is kind of a character in The Amazing Spider-Man 2. He's the quintessential New York super hero. So it was perfect. It was everything you'd hope for.
Q: What was the crying about?
ES: It was just a meltdown for Spider-Man, like people were seeing him and saying, "Spider-Man's real!" which is great.
Q: Were there any fun New York moments?
ES: There were lots of fun moments. You know, shooting in Chinatown or shooting in Union Square or all the places that we had to go under the bridges. I've been to Union Square a billion times and never thought that I'd be walking through it so beautifully lit in a movie. It's always cool to shoot in New York. You feel like you're in a Woody Allen movie. New York on film! The most incredible city in the world.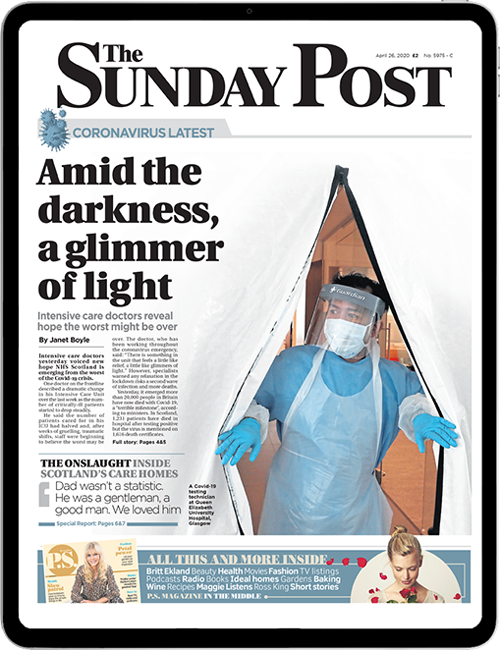 Enjoy the convenience of having The Sunday Post delivered as a digital ePaper straight to your smartphone, tablet or computer.
Subscribe for only £5.49 a month and enjoy all the benefits of the printed paper as a digital replica.
Subscribe