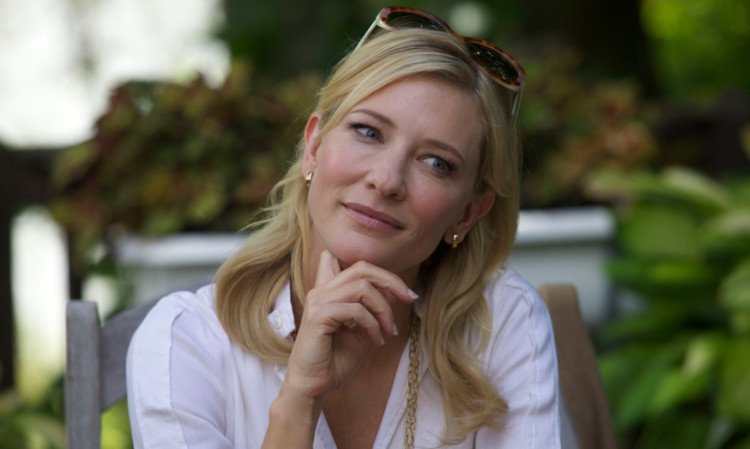 Blue Jasmine star was thrilled to get Woody Allen's call.
It wasn't the toughest decision Cate Blanchett's ever had to make.
"When you get Woody's call you take it," she smiles, "and you've already said yes before you know what it is."
The Australian Oscar winner confesses that working with Woody Allen had always been on her wish list. The appeal is obvious, given that the filmmaker is known for his strong, broadly-drawn female characters in films such as Annie Hall, Hannah and Her Sisters and, more recently, Vicky Cristina Barcelona.
However, the 44-year-old had begun to think the opportunity to follow in the footsteps of Diane Keaton, Mia Farrow and Penelope Cruz had passed by, until the script for Blue Jasmine arrived at her door.
https://youtube.com/watch?v=FER3C394aI8%3Frel%3D0
"I'd given up hope," she says. "I thought he wasn't interested.
"Now I feel so privileged to be playing the title role in a Woody Allen film.
"He's fascinated by and loves women, their exuberance and their intelligence, their fears, their phobias."
All of those traits and more are evident in Jasmine French, the wife of a fabulously rich New York businessman (played by Alec Baldwin) who hits rock bottom when it's revealed husband Hal's wealth has been built on deception and embezzlement.
Finding it difficult to adjust to life without her Prada dresses, Hermes handbags and Tiffany jewellery, Jasmine suffers a breakdown and moves to San Francisco to spend time with down-at-heel sister Ginger, played by Sally Hawkins.
Their relationship has never been close but it's been further soured by the fact that Jasmine persuaded Ginger to invest a $100,000 lottery win in one of Hal's fraudulent schemes, causing the break-up of her marriage.
As with most of Allen's films, the premise is taken from the world he sees around him particularly the aftermath of 2008's global financial crisis and the notorious downfall of financier Bernie Madoff, currently serving 150 years in prison for swindling $65 billion (£40bn) from his investors.
"Oh, yeah, there's a lot of people who've fallen from grace," says Cate about the real-life drama behind the film's premise. "I was walking on the street in New York only recently and there was an incredibly well-heeled woman just babbling to herself. It's probably something that Woody sees quite a lot, living in the city.
"I followed the Madoff scandal like everybody. There's a whole other mini-series in that fiasco but this film isn't specifically based on that. There are many, many stories like that. I think it's happening all over the world.
"People's sense of self has been bound up in a relationship, or in their financial status, and their social circle. And when all of that's ripped away… I mean, they're the building blocks of our identity. If you don't have financial security, and you don't have a support structure, then madness can pretty quickly set in."
Cate, whose Academy Award success came for her role as Katharine Hepburn in 2004 movie The Aviator, brought her own support structure with her to the San Francisco set in the shape of husband Andrew Upton and three sons Dashiell, aged 12, Roman, nine, and five-year-old Ignatius.
"My children were there with me," she confirms, "and they're not interested whether you're playing Blanche DuBois or Jasmine French or Richard II. They just want you to do their homework and play with them and feed them, and I find that a great leveller. It means you have to switch off.
"Playing Jasmine was intense so I was glad to leave her behind and do just that."
Blue Jasmine is at cinemas from Friday.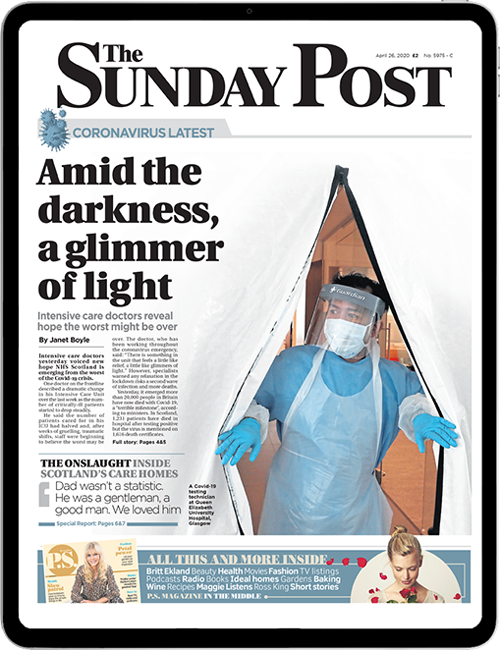 Enjoy the convenience of having The Sunday Post delivered as a digital ePaper straight to your smartphone, tablet or computer.
Subscribe for only £5.49 a month and enjoy all the benefits of the printed paper as a digital replica.
Subscribe