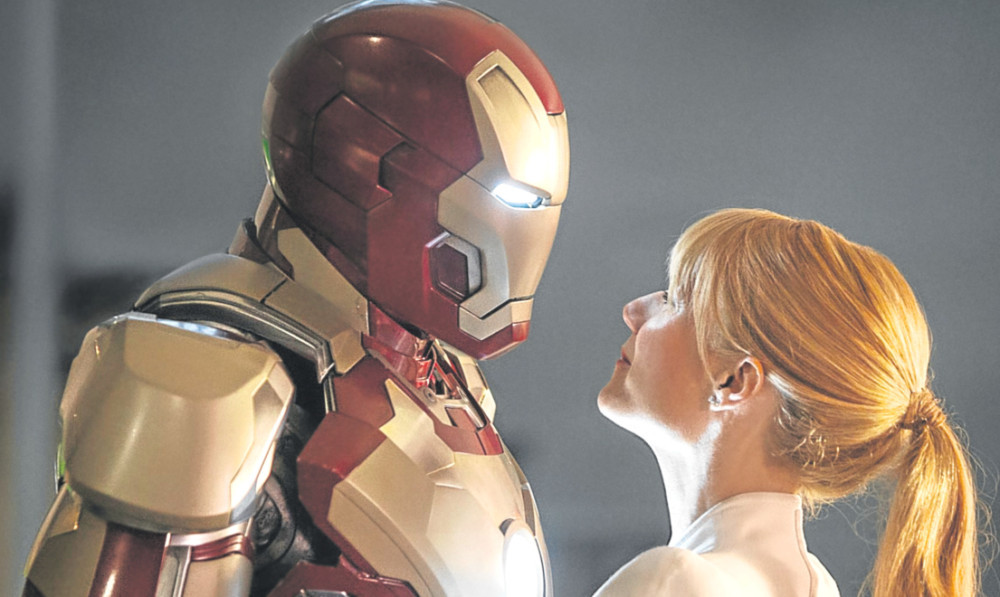 Behind every great man there stands a strong woman.
But when that man is made of iron and has saved the world three times over, the woman in his life has to be particularly unyielding.
"Tony Stark is the only superhero who has cultivated and maintained a long-term relationship with one woman that doesn't go entirely south," reckons Robert Downey Jr of Iron Man's relationship with Pepper Potts. "It's more like a real relationship and that's what keeps the film interesting for Gwyneth."
And after graduating from his general dogsbody to Tony's live-in girlfriend not to mention CEO of Stark Enterprises over the course of two Iron Man movies and Avengers Assemble, life is about to get really interesting for Ms Potts as Iron Man 3 hits the big screen.
"It was great to get to kick some butt this time," Gwyneth told me when I met up with her at London's Dorchester Hotel this week. "Part of the fun of doing these films is that Pepper keeps evolving and Iron Man 3 is definitely her most interesting so far.
"I never would have thought of myself being in a comic book superhero movie and now I am so happy that it's been my main job for the last six years.
"When they first approached me I had never even heard of Iron Man, I didn't grow up reading comics at all.
"I'd taken a few years off and I was at home having kids and stuff. There was no script for the film but Robert and Jon [Favreau, director of the first two films] talked me into doing it and it's been a great journey playing Pepper."
Six years on and those children that Gwyneth was taking time off to have are now old enough to tell Mum what they think of her work.
The 40-year-old star, who was forced to deny last month that she has put her children on the same carbohydrate-free "elimination" diet that she adheres to, took eight-year-old Apple and Moses, seven, to see the movie the night before we met and was very happy to report that they'd been proud of their mum.
"We all saw it together last night, along with some of my kids' friends, and everybody loved it, including myself.
"I was surprised because normally when we're on set I find it difficult to follow the plot of these films, who's getting shot with what, it's all very confusing but the movie plays so well and it was so much fun to watch."
As the daughter of director Bruce Paltrow and actress Blythe Danner, a life in filmmaking would seem to have been preordained for Gwyneth to the casual onlooker.
But the Shakespeare In Love star says her career choice was very much against her parents' advice.
"My parents were gently discouraging of me becoming an actor, they never really wanted me to do it," she said.
"They wanted me to do something more academic, or more noble. But I wanted to do it from the time I knew what it was.
"It's funny because in some families there are children who are absolutely disinterested in what their parents do and then there are some that really connect with it and find it appealing. Not only in this kind of world but in accounting, in physics or whatever.
"So in my mind there was never any doubt that I was going to do it. I don't know where it came from but I always had a really strong, burning desire to do it."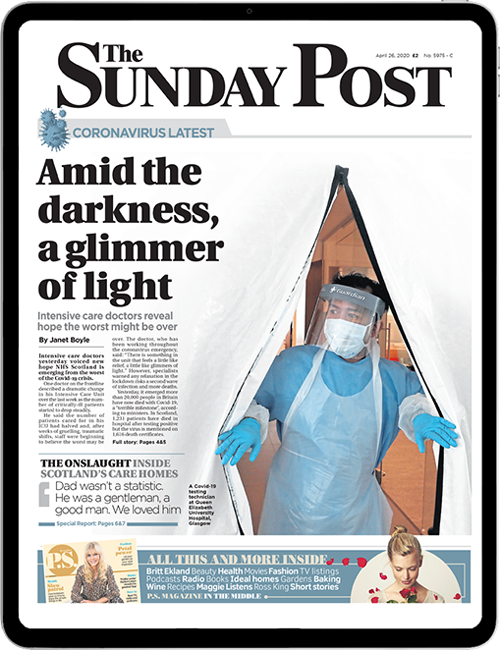 Enjoy the convenience of having The Sunday Post delivered as a digital ePaper straight to your smartphone, tablet or computer.
Subscribe for only £5.49 a month and enjoy all the benefits of the printed paper as a digital replica.
Subscribe