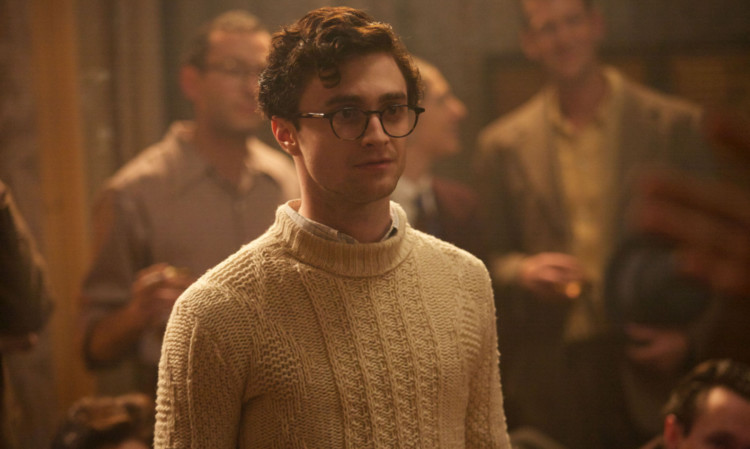 It takes a brave man to let Ricky Gervais loose on your image, but Daniel Radcliffe signed up as soon as he was old enough.
Protected to an extent from the public eye by the makers of Harry Potter during his early teens, Daniel appeared in an episode of Extras just past his 16th birthday.
Gervais's comedy, which featured a big name guest in every episode, had turned Kate Winslet into a foul-mouthed, Oscar obsessed actress and Ben Stiller into an tyrannical egomaniac.
Daniel wasn't spared because of his tender years, being written up as a teenage Romeo who tries to seduce every woman he meets.
His pranks end with him accidentally flicking a condom onto the head of Dame Diana Rigg.
"You've got to be able to laugh at yourself," says the now 24-year-old Daniel looking back.
"When you've been in the biggest film franchise in the world people are going to make jokes and that's fine. I've had some great references in South Park and I was mentioned in The Thick Of It. The line went, 'If you resign now this party will be out of power until Daniel Radcliffe is advertising walk-in baths'. I liked that."
His Extras appearance was an early sign that Daniel was prepared to push the boundaries outside of the world of the boy wizard and now that he's left Hogwarts for good he's earning a growing reputation as an actor who will tackle challenging roles.
The latest is in Kill Your Darlings, in which Daniel plays American poet Allen Ginsberg, one of the leading figures in the beat movement and a contemporary of Jack Kerouac and William S. Burroughs.
Ginsberg's most infamous work is Howl, which landed him in court in 1957 due to its depiction of homosexuality at a time when it was illegal in every US state.
The explicit role will leave many people wondering what happened to the boy we first met as an 11-year-old in Harry Potter and the Philosopher's Stone.
"I can only do the work that excites me and that I get passionate about," he tells me. "People who like those films will come to see them but I've never been under any illusions that there would be one film that I do that everyone would suddenly go: 'Oh, he's no longer Harry Potter.'
"A lot of Potter fans came and saw me in Equus. Anything after that is well it's not going to get that much more extreme than seeing me have sex with a horse on stage."
The film is set a decade before Howl's publishing, when Ginsberg was studying at Columbia University and was first introduced to Kerouac and Burroughs by fellow undergraduate Lucien Carr.
It depicts how their friendship was broken by a shocking incident involving Carr which was to influence a lot of their future work.
It's a story Daniel was desperate to tell.
"I auditioned four years ago," he says. "Then it looked like I wasn't able to do it (he was making the last two Harry Potter movies at the time as filming for Kill Your Darlings was originally scheduled. But a financing issue saw it pushed back).
"In that time, however, I never quite let go of the role so when it came around again I was very excited.
"It's just an incredible story to have these three major figures in American literature involved in what was a rather implausible, bizarre story. And no one has told it before."
It has been two years since Lord Voldemort got his comeuppance in Deathly Hallows Part 2 and Daniel has done a steady job of building a career away from the famous franchise.
He has appeared in the film adaptation of A Woman In Black, made two series of A Young Doctor's Notebook alongside Mad Men star John Hamm (currently airing on Sky Arts) and will soon appear in horror Horns, about a man who sprouts devil horns following the mysterious death of his girlfriend.
"It was never particularly a doubt that I would at least endeavour to break out of Potter," he says.
"I think the day after Emma (Watson), Rupert (Grint) and I had been cast there was an article by Jack Wild, who played the Artful Dodger in Oliver.
"He'd obviously had a very tough time and wrote an article kind of condemning us all to the same future. I think when you hear that when you're 11 you do kind of rail against it and think, 'Well, no. I'm not. I'm going to prove those people wrong'.
Kill Your Darlings is at cinemas now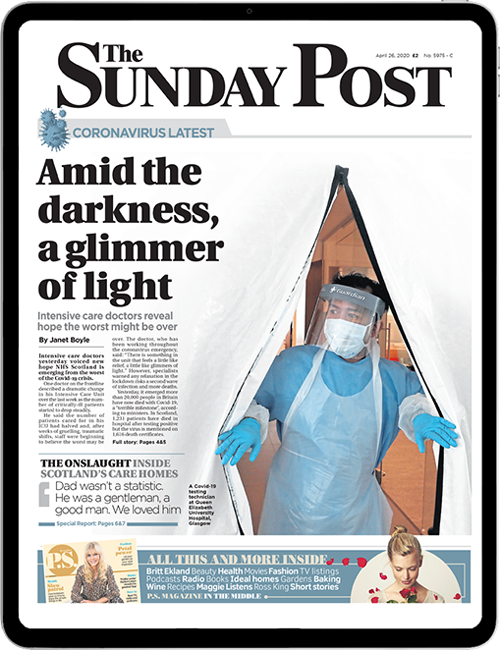 Enjoy the convenience of having The Sunday Post delivered as a digital ePaper straight to your smartphone, tablet or computer.
Subscribe for only £5.49 a month and enjoy all the benefits of the printed paper as a digital replica.
Subscribe