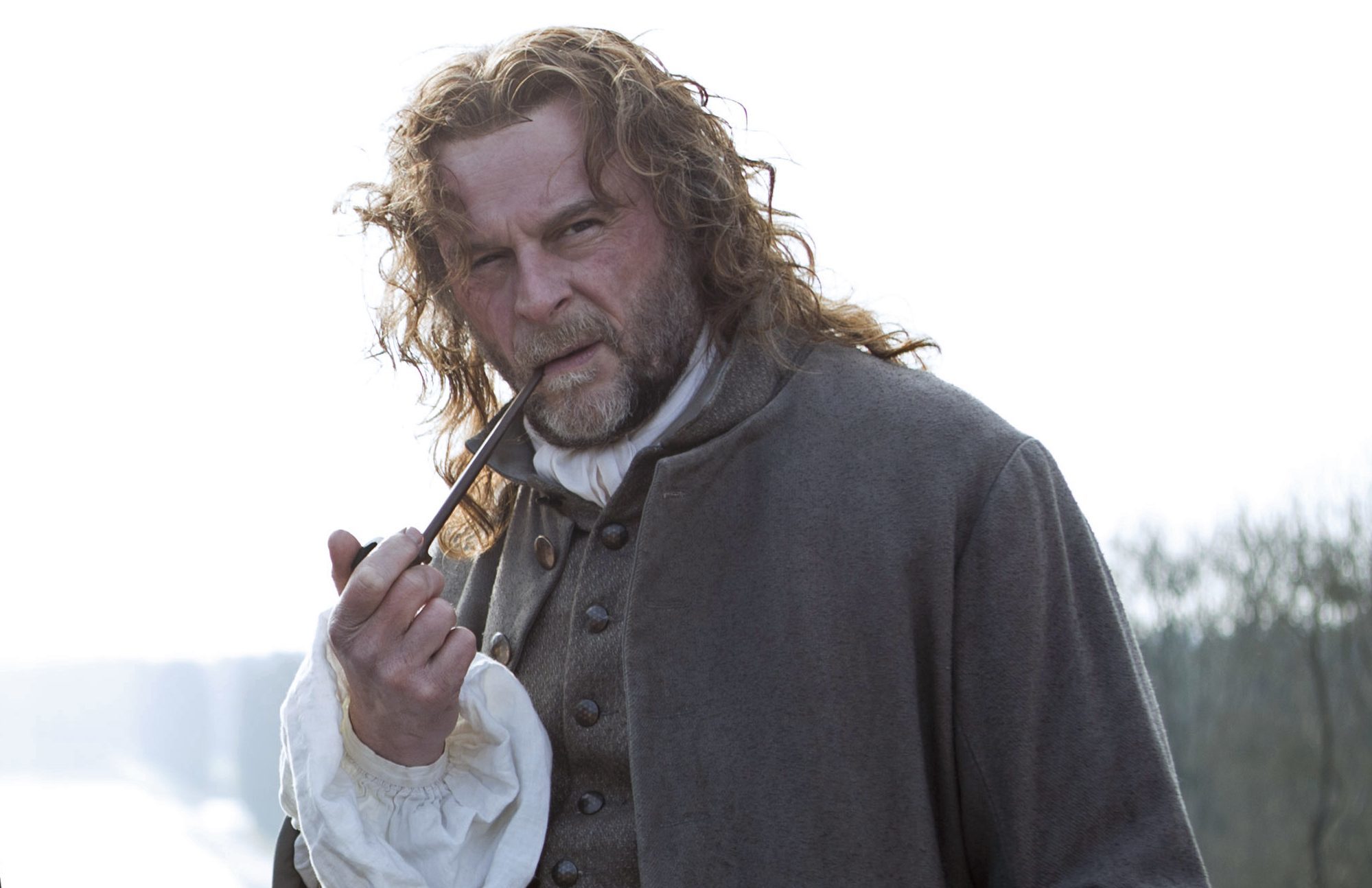 FOR a man who'd be forgiven for forgetting what country, indeed what century he's in, Gilly Gilchrist is remarkably calm and focused.
Gilly, who lives in Glasgow, is one of the stars of the BBC's new period drama Versailles, which starts tonight.
During some of the 17th Century French-set epic he was also shooting Sky Atlantic's big-budget, present-day series Fortitude in Iceland.
And before starting filming the second series of that he has been in Glasgow – but back in the 20th Century – for 10 Rillington Place, again for the BBC.
It's all been a crazy whirlwind for the former River City star – he spent four years in Shieldinch as Archie Buchanan – who is set to be seen in a whole new light in Versailles.
"I'm an ex-mercenary gardener with a metal arm hiding a samurai sword and half my face is blown off," smiles Gilly, happily back home when he chats to iN10.
"I've also got a brand of a fleur de lis on my chest so I was in make-up for four hours each morning.
"It's all prosthetics, so before I even started filming I was back and forward half-a-dozen times getting full face and body casts done."
The 10-part series, about the construction of Louis XIV's magnificent palace, was partly shot at stunning Versailles and cost
£21 million.
A Franco-Canadian production, it was made in English and, bizarrely, then dubbed into French or shown there with subtitles.
"I was in awe of the scale of it," admits Gilly, 55.
"There must have been 200 people in the crew and on some days we had a couple of hundred extras, plus horses, carriages and the like.
"There were literally thousands of costumes.
"And it was such a big production that if a plane flew into shot we'd just continue and they'd pixelate it out in the edit.
"It was cheaper to do that than stop and do it all over again."
The excesses at the young king's court are certainly covered, with claims the series is one of the sexiest shown on British TV.
"I think I was one of the few characters who didn't have a nudity clause in my contract – nobody wants to see me with my kit off," jokes Gilly.
"There is nothing you wouldn't have seen in the other big shows and I don't think it's gratuitous like Game of Thrones."
Gilly dashed back and forth between France and Iceland as he's filming Fortitude's second series.
"The body count in the show is huge so I'm waiting for the final script to see if I survive!
"It's the same for everyone, we're all on tenterhooks.
"This series has Dennis Quaid as the guest lead plus Sophie Grabol who did The Killing, so it's good stuff."
10 Rillington Place tells the story of serial killer John Christie, who was responsible for the deaths of at least eight women at his London flat in the 1940s and '50s.
Glasgow has been doubling up as Notting Hill, which suited Gilly perfectly as he gave up living in London to return to Scotland where he loves to chill out by fishing.
Hollywood star Tim Roth plays Christie and Gilly's the cop on the case.
The pair last worked together on Rob Roy in the 1990s, but it's another film that has Gilly excited, the remake of Whisky Galore.
It will recieve its premiere at the Edinburgh International Film Festival and Gilly and actress wife Kathryn Howden are thrilled their 11-year-old daughter Holly has a leading role.
"I had the script but I couldn't do anything because the dates didn't work for me," he adds.
"Holly did an audition herself on her iPad and sent it to the producers.
"They liked it and hired her. She's a total natural and totally ignores me and anything I say. Rightly so.
"She's actually turned down a couple of other things and I kind of hope she goes on to do something sensible instead."
Versailles, BBC2, Wednesday, 9pm.
---
READ MORE
Deirdre Davis reveals River City plot echoed her family's experience of Alzheimer's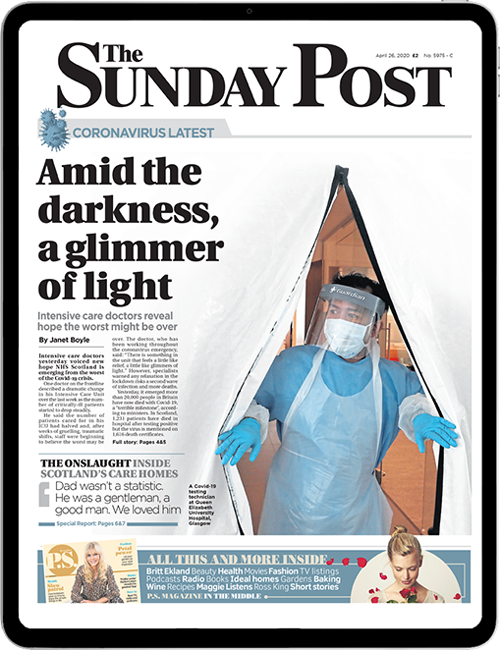 Enjoy the convenience of having The Sunday Post delivered as a digital ePaper straight to your smartphone, tablet or computer.
Subscribe for only £5.49 a month and enjoy all the benefits of the printed paper as a digital replica.
Subscribe