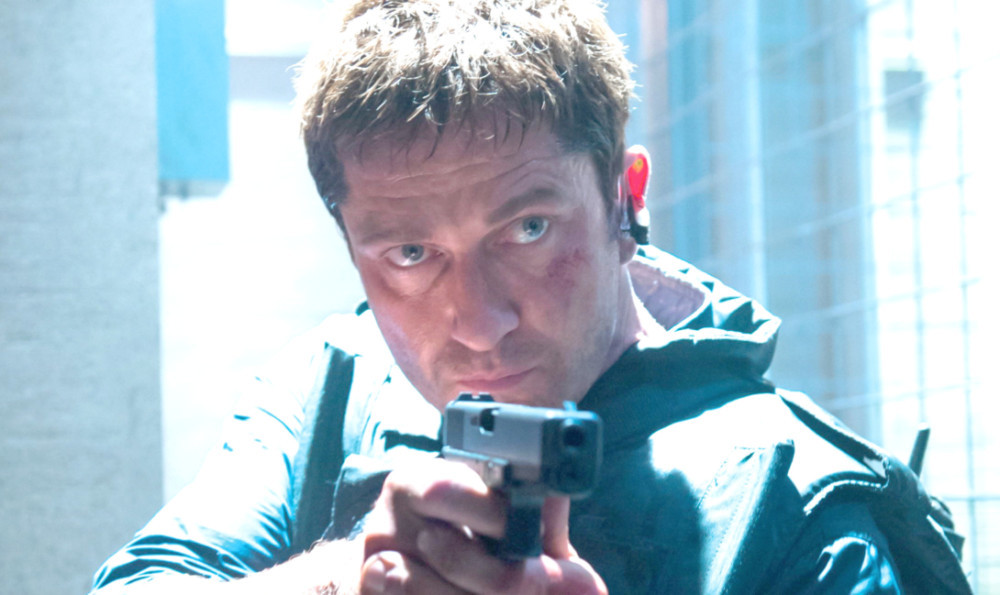 He's been everything from a Spartan army leader to a romantic, cancer-stricken Irishman but every role Gerard Butler plays belongs to Glasgow.
The 300 and P.S. I Love You star plays an American Secret Service agent in new movie Olympus Has Fallen but once again he found a way of using his Paisley upbringing to help him get inside the head of a man prepared to put his life on the line to serve the President of the United States.
"Everything I bring to this character is what Scotland made me and what Glasgow made me," the 43-year-old said.
"I used that national pride, patriotism and inner strength that being Scottish gives you.
"Obviously I'm more connected to Scotland because that's where I'm from and that's the thing I identify with most.
"You think of all those things that make you feel like you belong and would be willing to fight for.
"Also, Glasgow is a tough city and you grow up learning to be tough and look tough, which was also right for this character.
"I think Glasgow is one of the friendliest cities in the world but it also has some of the scariest looking guys, it's like looking into a shark's eyes at times."
Gerard plays Special Agent Mike Banning, who has been removed from the President's detail after the First Lady is killed in a car accident.
But when the White House comes under attack from North Korean terrorists and all the President's men are killed, he's the one man who knows the layout of the building well enough to launch a counter-attack and free the US leader.
Despite the film's theme it has received the seal of approval from at least one holder of the highest office.
"I got a note saying George Bush Snr and his lovely wife had seen the movie and really enjoyed it," Gerard told me when we spoke in London last week.
"I was surprised by the lack of interference and acceptance of the movie from the White House and the US in general.
"America takes a real kicking in the movie but there have been no complaints that they don't look effective in their defence. The film has been playing really well in America."
As a patriotic Scot, Gerard believes the movie will play just as well elsewhere around the world. The day before we met he'd attended a premiere of the movie in Moscow and said the audience were "whooping and hollering".
"Terrorism is not just a threat in America. We chose the White House but it could just have easily have been Downing Street or the Kremlin.
"We've all been attacked at some point, so it's a universal theme. The one thing we really wanted to do with this movie was to make it as brutal and uncompromising as an attack of that type would really be.
"If terrorists took over the White House and said they were going to execute someone they would do it to show they mean business. We didn't want to do that thing where you get to the end of the movie and they haven't quite killed that person yet."
Despite the cold-hearted brutality, the film also contains moments of humour which Gerard brought to the script himself.
"It wasn't a funny script when I first got hold of it, but there's always humour whatever the situation.
"I was in New York on 9/11 and it was the strangest day of my life. Up near Central Park, workmen were still whistling at the women, people were roller-blading and walking around laughing and joking.
"We were in shock but you don't just walk around like a zombie. You still talk, you still make jokes and live your life.
"There's always humour even when you're in the most dire situation."
Olympus Has Fallen is out now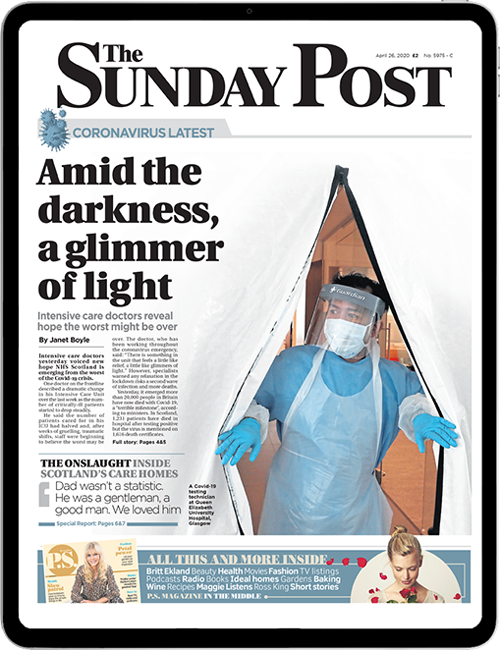 Enjoy the convenience of having The Sunday Post delivered as a digital ePaper straight to your smartphone, tablet or computer.
Subscribe for only £5.49 a month and enjoy all the benefits of the printed paper as a digital replica.
Subscribe