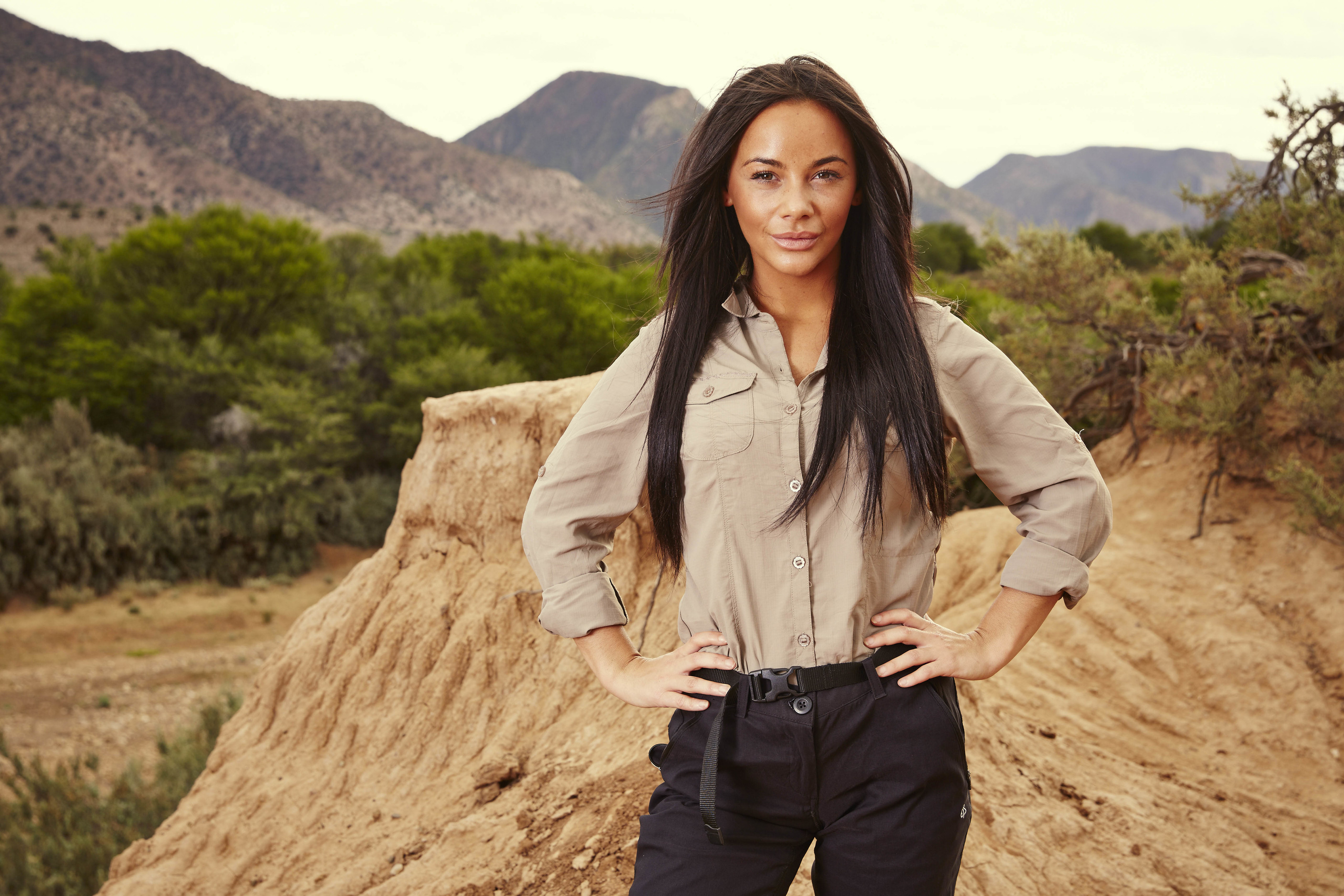 Mission Survive, the series that throws a group of celebs into the wild to see if they can cope, is back for a new run this week.
But former Waterloo Road and Strictly star Chelsee has told The Sunday Post she worried she'd made the wrong choice – and was even anxious about how she'd look with her hair wet.
"I wish I'd had a bit of a clearer thought and said I couldn't do it when they asked," laughed Chelsee.
"I'm always up for a challenge and I've never done anything like this before.
"I thought it'd be a fantastic experience to learn things with Bear Grylls.
"I knew the producer from when I did Strictly and she knew I had a bit of personality and was a bit clumsy, which seemed ideal for this.
"I put it to the back of my mind until we arrived and it really hit me and I thought: 'What on earth have I let myself in for?'"
Chelsee had a fair idea what was in store as she did her homework by viewing the previous series.
Fellow celebs Michelle Collins, Jason Gardiner, Neil Morrissey, Alex Scott, Samantha Barks and Stuart Pearce were also given the watching brief.
They saw the class of 2015 nearly drowned by relentless rain, although Chelsee took some inspiration from the surprising success of the winner, model Vogue Williams.
From somewhat shaky beginnings she was transformed into an all-action Lara Croft-type figure.
Any thoughts that Chelsee and her new pals might get a cushy start on arrival in South Africa were dashed when they found themselves immediately under canvas for several nights rather than a plush hotel.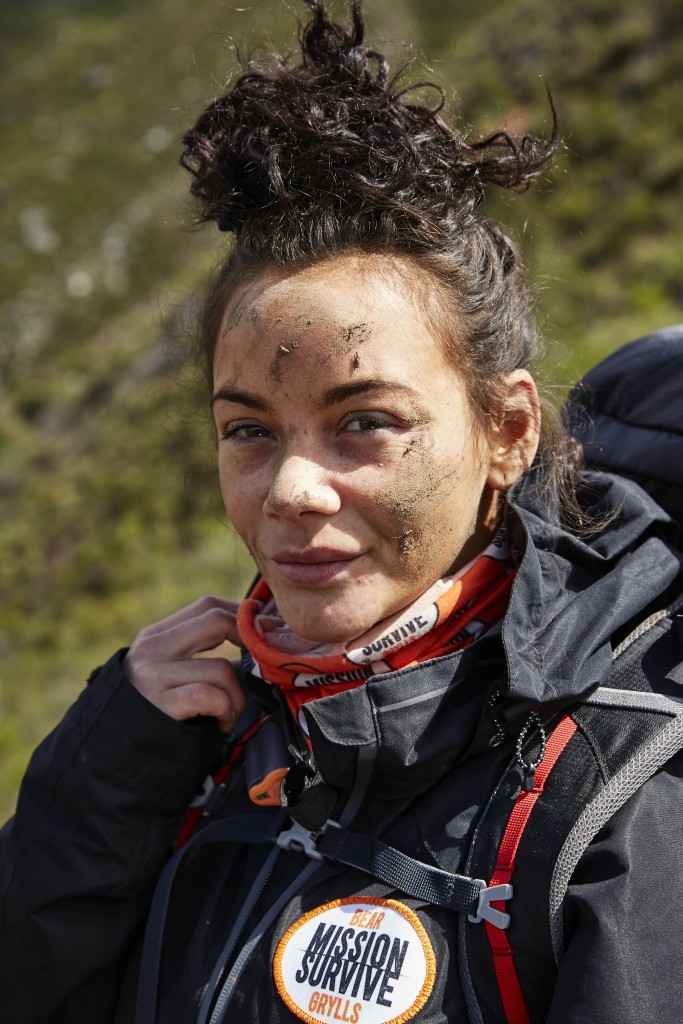 "I got on with everyone, but I'm so glad Michelle was there," admits Chelsee.
"I'm a real mummy's girl and I felt better she was a mother figure and I knew she'd look after me.
"But we didn't see Bear until the day it started and my nerves were shot.
"Some of the others were really active and had been sports stars or dancers and I kind of felt I was doomed from the start."
With her girly head on, Chelsee was initially worried not about the terrors of the challenges facing her, but that she didn't want a river dip to get her hair wet.
"I just thought if I got soaked on the first day then I was going to look a mess for the rest of the time," she laughs.
"I actually didn't mind most of what we were asked to do.
"I loved coming down from the helicopter and the abseiling was great fun – but being asked to drink your own urine is as horrible as you'd imagine."
Chelsee was one of the success stories of Strictly in 2011, getting to the final with pro partner Pasha Kovalev and just losing out to Harry Judd.
Other than one anxious moment when a wardrobe malfunction almost saw her bare all, it was such a joyful experience she still has withdrawal pangs.
"I get upset watching it now because I just wish I could do it again. It was one of the best experiences of my life.
"The standard seems to get better and better.
"The celebs last year were so good I think I'd have been first out."
Chelsee has fond memories of Scotland from her days filming Waterloo Road in Greenock.
She's recently finished filming Casualty and she's looking forward to getting her teeth into some more meaty roles.
"I love telly dramas and I can't wait to do some more," she adds.
"And it would be fantastic to do a soap.
"Coronation Street's on my doorstep and that would be my dream job.
"If they came calling, trust me they wouldn't have to ask twice.
"I'd say yes in a heartbeat."
Bear Grylls: Mission Survive, ITV, Thursday, 9pm.
---
READ MORE
Gogglebox's Tapper family reveal how they became stars in their own living room
Incredibly happy and the lurid headlines are gone for ever – Denise Welch is now playing it by the book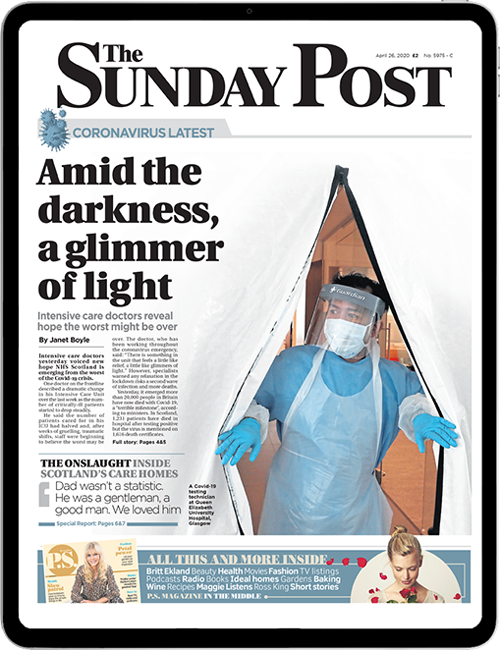 Enjoy the convenience of having The Sunday Post delivered as a digital ePaper straight to your smartphone, tablet or computer.
Subscribe for only £5.49 a month and enjoy all the benefits of the printed paper as a digital replica.
Subscribe