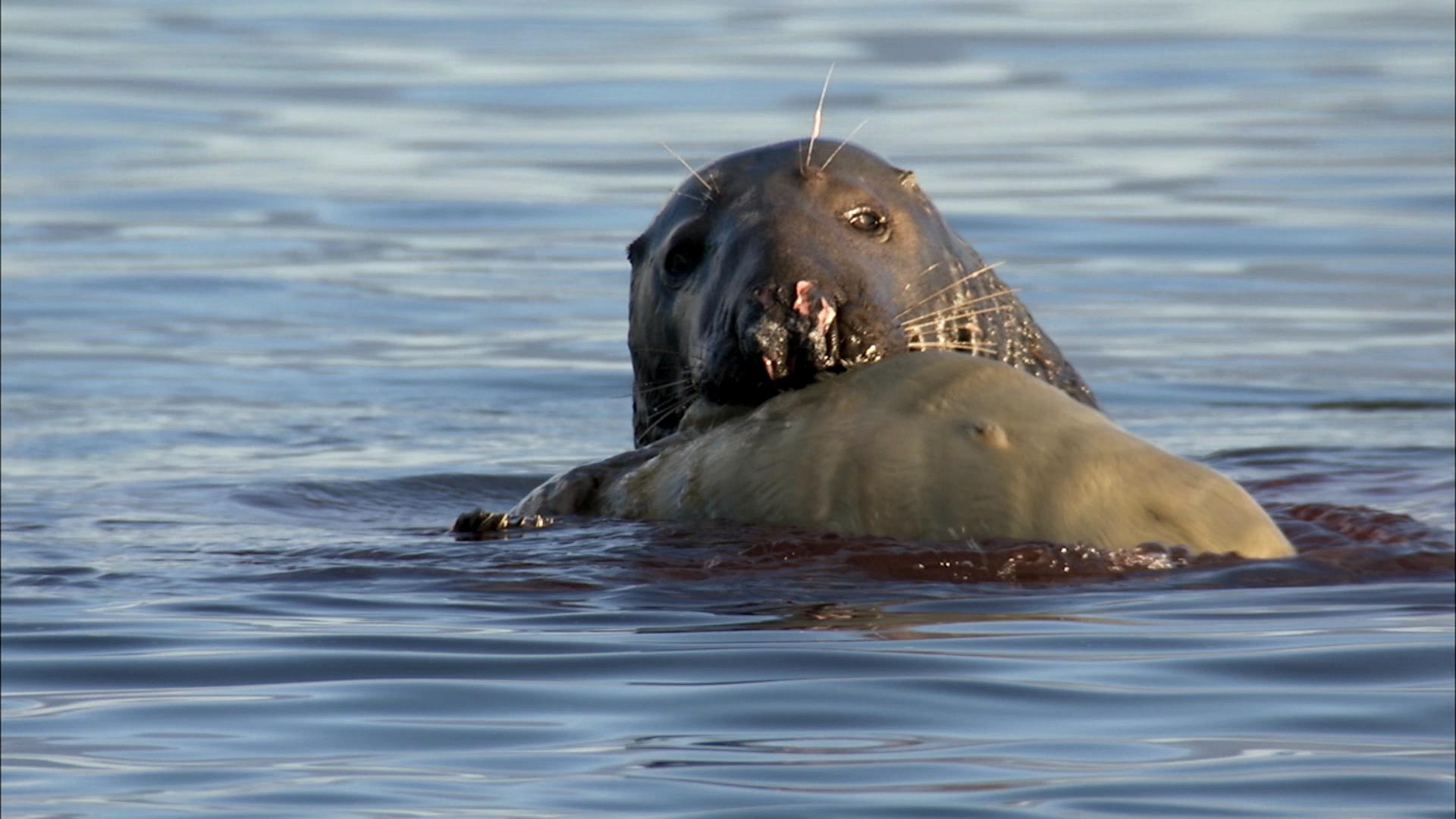 The four-part documentary Highlands: Scotland's Wild Heart is narrated by Hollywood A-lister Ewan McGregor.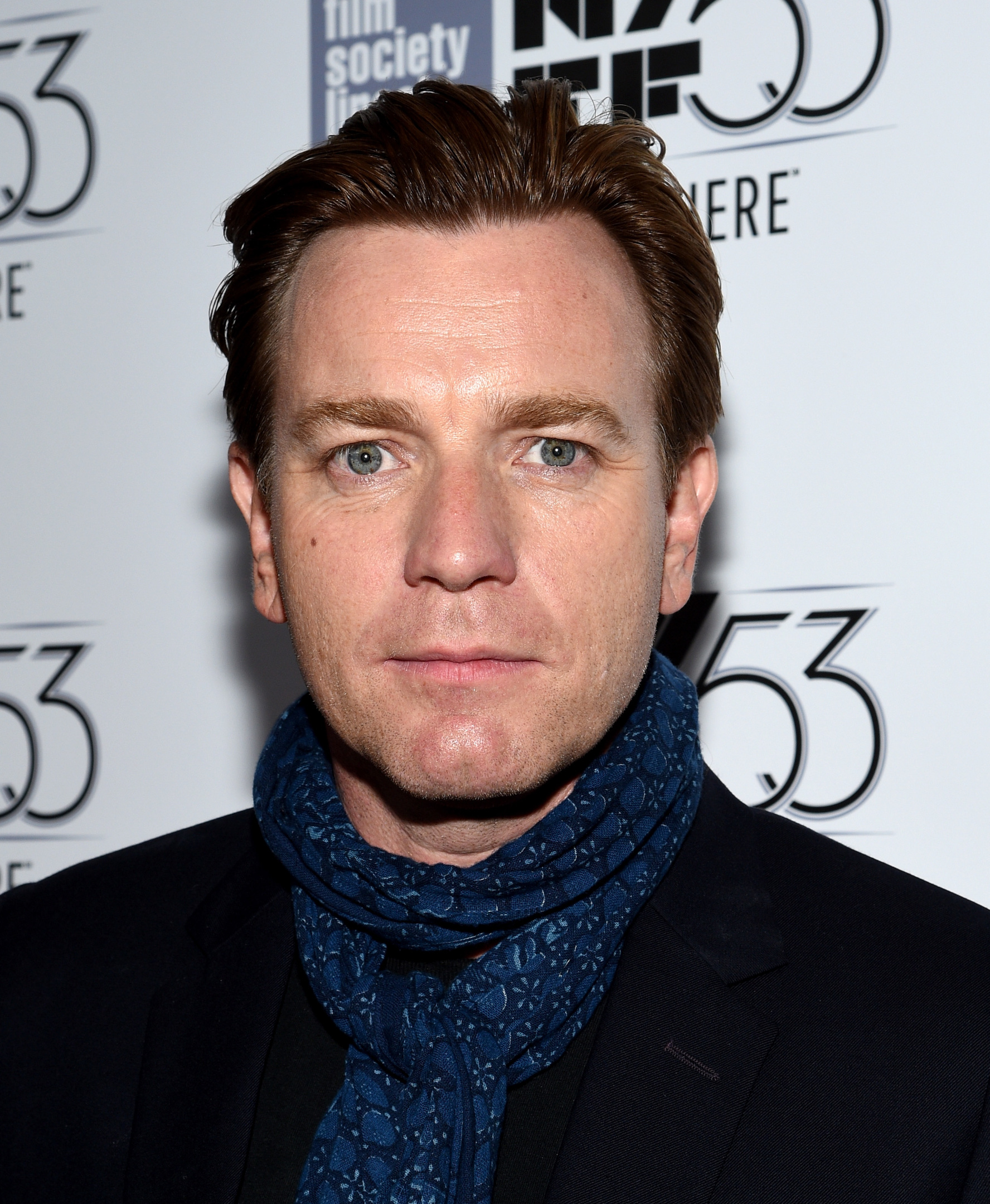 Along with majestic spectacle, it also contains what the filmmakers say is a shocking world first, seal cannibalism.
Veteran wildlife cameraman Raymond Besant has travelled the world but he captured the groundbreaking footage on his own doorstep, in his native Orkney.
He had landed on the tiny remote island of Copinsay with a storm brewing and just 2,000 seals for company.
But on the final day he spotted a bull seal behaving strangely.
"I'd seen him a few days before when he'd been mating with lots of females," said Raymond.
"On this morning his energy was being channelled into aggression.
"He was in the water but chasing females on the edge of the beach.
"Then I noticed a big red patch in the water and zoomed in to see what was happening. There was something white in his mouth . . . a young seal."
The bull seal dived underwater with the pup, leaving Raymond anxiously waiting to see what happened.
"It became clear it was the pup's blood I had seen earlier," he said.
"It is crystal clear in the footage, the bull was eating the pup.
"I felt sad for the pup but in that moment I had a real sense I'd captured something unique on film.
"It was new behaviour that I'd got in the can'."
Growing up in Orkney, Raymond had heard fishermen's tales of seal cannibalism but had never come across it.
As McGregor says in the narration: "This strange and disturbing behaviour is a recent discovery.
"Scientists aren't sure why grey seals have turned cannibal. It could be pure hunger or dwindling fish resources."
The series follows wildlife through their yearly cycle, with each of the four programmes focusing on the different seasons.
The shocking seal shots come in the third programme.
But with Scotland's fickle climate to cope with, it took two-and-a-half years to complete the series.
Spring – The Season of Extremes is the opening programme, with revealing shots of red squirrels and roe deer.
But some of the most amazing footage is of nesting ospreys.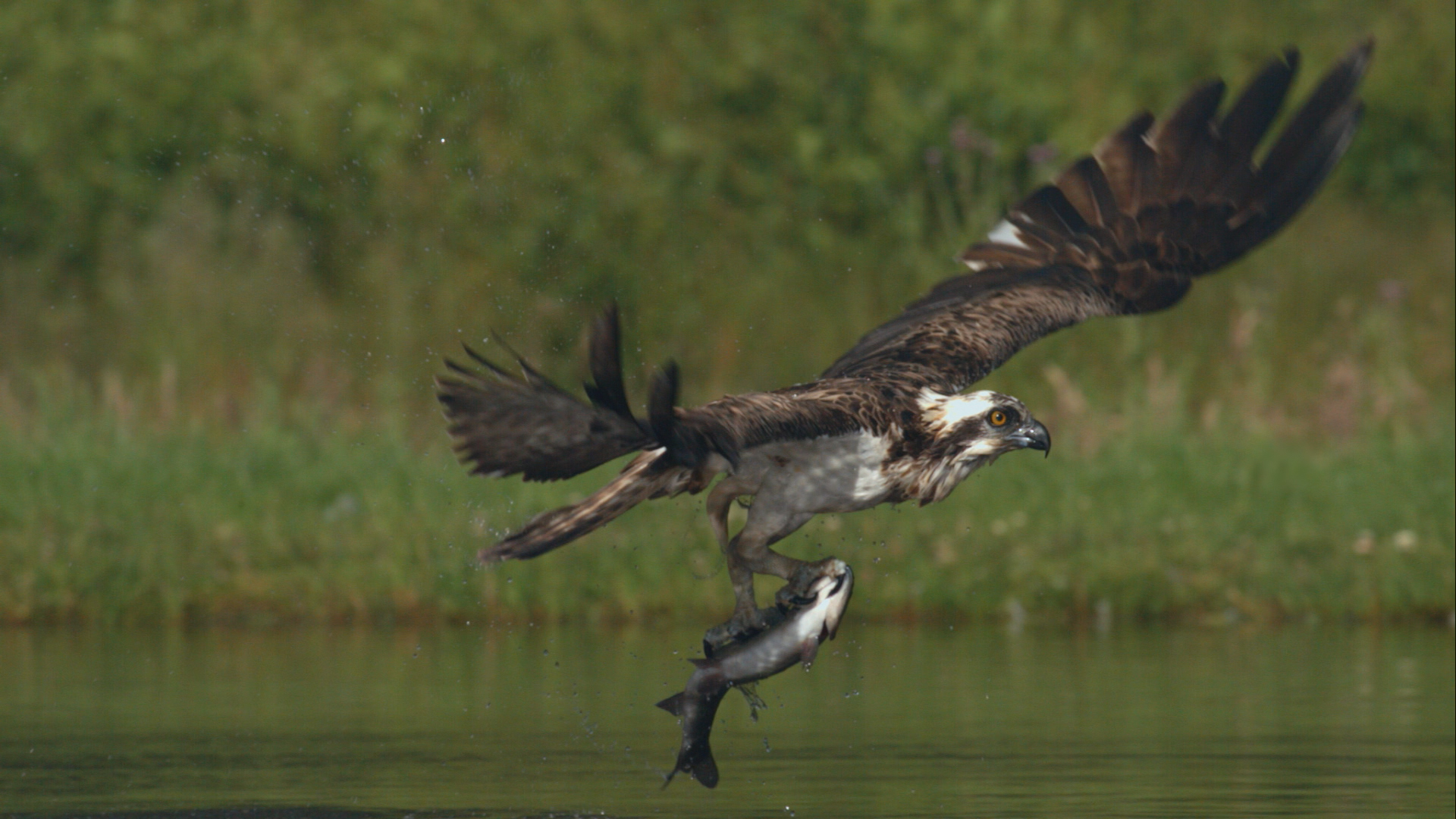 And 26-year-old Lake District-born cameraman Lindsay McCrae spent countless hours to film.
"I had a hide near a likely patch of water but I had to be in it way before dawn in case the male spotted me," said Linday. "So I'd be in at 4am and would just have to wait.
"I couldn't even look up to see if there was a bird about and needed a colleague half a mile away to alert me.
"It's a massive game of luck as you never know whether you happen to be pointing at the right area.
"The ospreys circle high up and if they decide to dive they'll do it from maybe 100 feet at amazing speed.
"It's so fast, that all you really see is the splash and you have to hope the camera has captured it.
"The super slow-motion is 800 frames a second and when I played it back it showed the fishing behaviour as never before.
"It's an amazing thrill when you get something like that."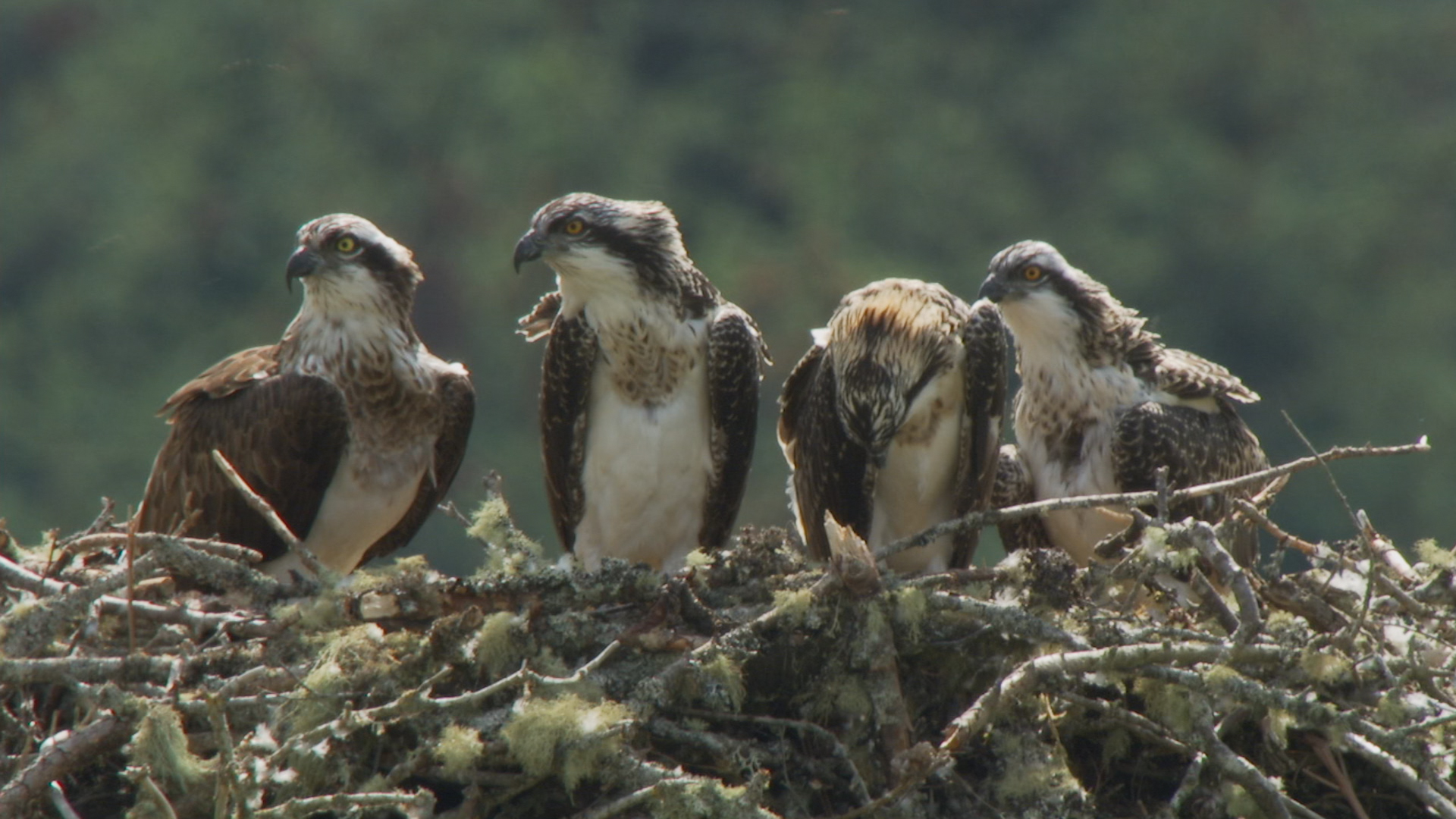 Lindsay was there for weeks to observe the male and female, newly-returned from Africa, as they reared their young.
They became so used to his scaffolding hide that they ignored it and behaved completely naturally.
That let Lindsay film how the protective duo dealt with a rogue male whose advances could have tipped the helpless chicks from the nest.
"The male happened to be nearby, not away fishing," explained Lindsay.
"When the other male came close he was right on it and then the bigger female joined in, too.
"All three of them were having a real go at each other in the sky.
"Getting such dramatic footage is brilliant."
Lindsay also had to spend freezing, sleepless nights lying motionless and silent in a tiny hide awaiting some of Scotland's rarest creatures, capercaillie.
He had to be in place at teatime so as to be unobserved when they came down from the trees in the Caledonian forest for courtship displaying.
Lindsay has filmed grizzly bears in Alaska and is about to set off to Antarctica where he'll spend 11 months trying to get unparalleled shots of Emperor penguins.
But he reckons there is no place like home when it comes to wildlife.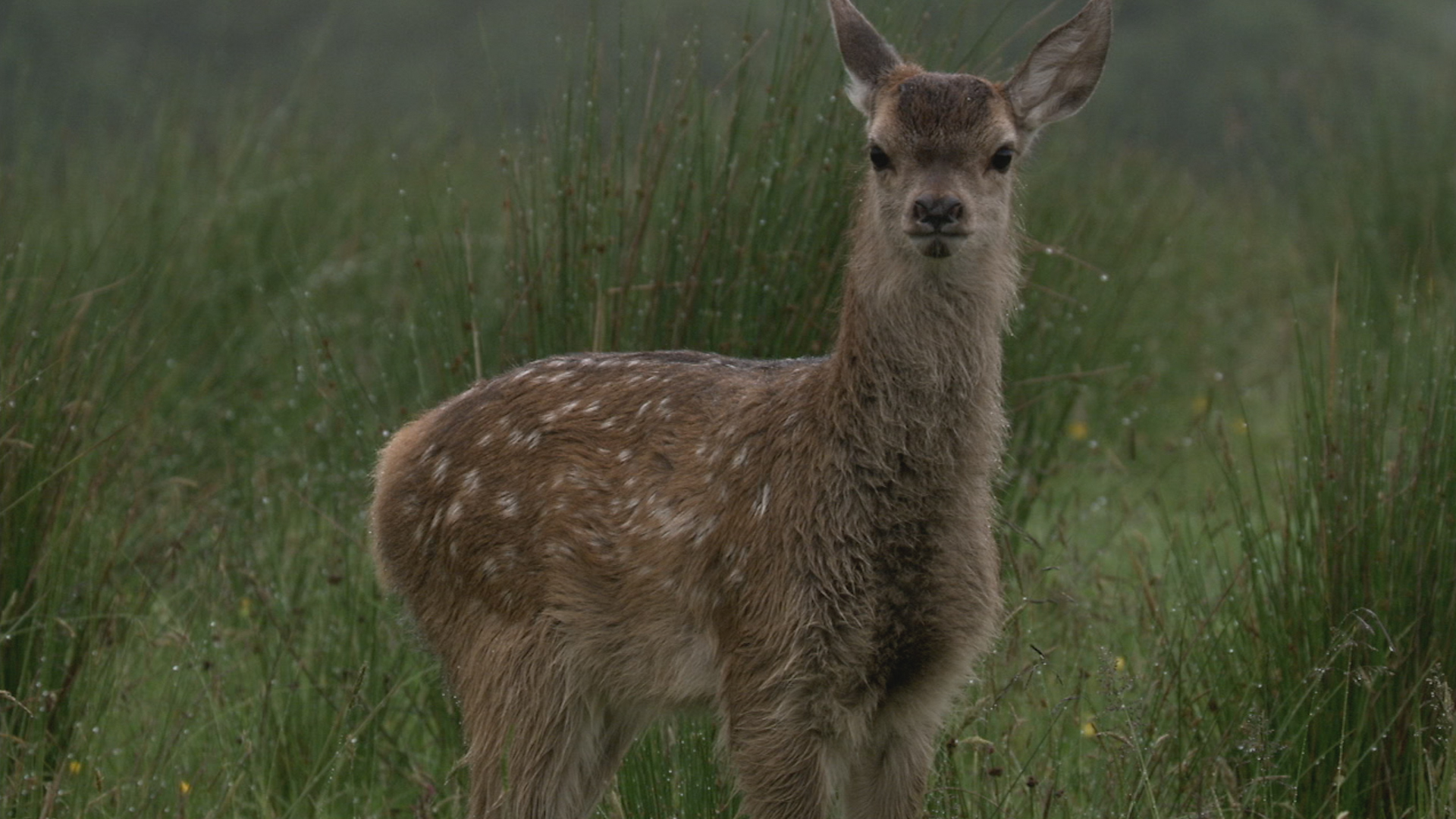 "Because of the varied seasons and temperatures we get in Britain, especially in Scotland, we have some of the most diverse wildlife," adds Lindsay.
"It really is among the best in the world. I know people love to see film of lions and tigers but we really do have fantastic wildlife right here."
Highlands: Scotland's Wild Heart, BBC 1 Scotland, Wednesday, 9pm.
---
READ MORE
Wildlife Photographer of the Year: We look back at past winners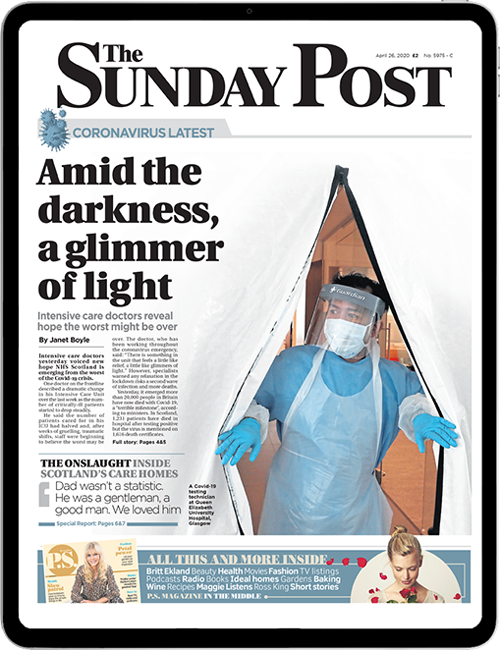 Enjoy the convenience of having The Sunday Post delivered as a digital ePaper straight to your smartphone, tablet or computer.
Subscribe for only £5.49 a month and enjoy all the benefits of the printed paper as a digital replica.
Subscribe