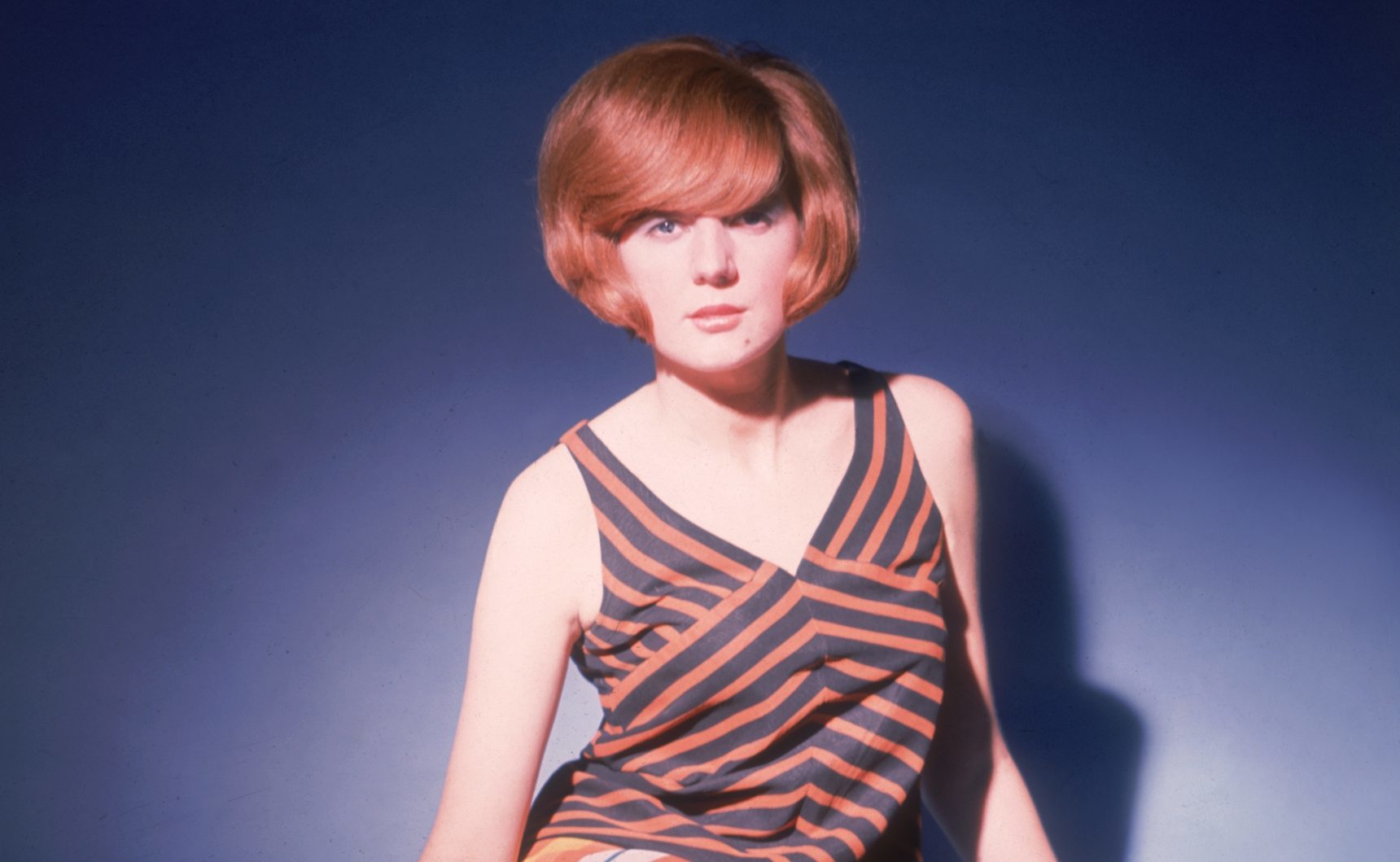 GEORGE MARTIN and Brian Epstein knew a class act when they heard one — and they weren't slow to sign up the young Cilla Black.
The future star had, in fact, already signed a management deal with Liverpool neighbour and lifelong pal, Terry McCann.
However, back in the early 60s, you had to be 21 or over to do so, so the contract was ripped up as she'd been too young.
All of which was good news for Epstein, the man who managed The Beatles. He didn't have any other female acts, but was more than happy to have Cilla added to his roster.
With John Lennon and Paul McCartney keen to have her in their camp, and with all four Beatles deeply fond of the ambitious young girl singer, it was the perfect start to her career.
She'd given up a job — cloakroom attendant — to focus on music.
Cilla had been introduced to Epstein by Lennon, who in turn had been encouraged by his Aunt Mimi, who thought Cilla would bring Epstein even more hits.
She'd be proved correct, but things didn't immediately go as smoothly as they all hoped. Cilla was very nervous at her first audition, despite backing by the greatest band in the world.
The Beatles played the songs in their unusual vocal key, not the pitch Cilla had expected, and they didn't suit her voice.
She'd later admit ruefully: "I'd chosen to do Summertime, but at the very last moment, I wished I hadn't. I adored it, but I hadn't rehearsed it with The Beatles.
"It had just occurred to me that they would play it in the wrong key! It was too late for second thoughts, though.
"With one last wicked wink at me, John set the group off playing.
"I'd been right to worry. The music was not in my key and any adjustments that the boys were now trying to make were too late to save me.
"My voice sounded awful. Destroyed — and wanting to die — I struggled on to the end."
Thankfully, Epstein dropped into the Blue Angel jazz club, where he witnessed the real Cilla, and promptly had her sign on the dotted line.
George Martin produced her first single in 1963, Love Of The Loved, a Lennon-McCartney number, which peaked at a relatively-modest No 35 in the charts.
The Beatles themselves, along with other Merseyside pop acts, had done better with their debuts, but Cilla was thrilled — as the only female, perhaps things would just take a little more time.
Anyone Who Had A Heart, the Burt Bacharach classic written for Dionne Warwick, proved it.
Cilla's version beat Dionne's into the UK charts and shot to No 1, where it spent three weeks and sold more than 800,000 copies in 1964.
Her follow-up, You're My World, did likewise, and suddenly The Beatles' biggest chart rival was the Liverpool lass their boss had signed up.
Australia, New Zealand, large swathes of Europe and South Africa and Canada all bought Cilla's records like hotcakes, and both No 1 singles got her gold discs for worldwide sales.
If she was Epstein's only lady, she didn't lack for competition elsewhere. At this time, the charts were full of female singers, such as Dusty Springfield, Helen Shapiro, Petula Clark, Sandie Shaw and Lulu.
Petula was the only one who wrote songs herself, but it is also a big part of the job to be good at selecting the right songs for yourself, and Cilla was very good at this.
Phil Spector, Randy Newman, Tim Hardin and Bacharach were among the many writers she admired, and she did some fine versions of their songs.
There was one, however, that brought criticism despite being a hit, and the critic was most unexpected.
Andrew Loog Oldham, The Rolling Stones' manager, went to the expense of taking out an advert in Melody Maker, just to have a blast at Cilla's version of You've Lost That Lovin' Feeling.
This was despite the fact she got it to No 2 in the charts, just one behind The Righteous Brothers' original.
She also pulled off the seemingly impossible by getting several of her Beatles cover versions played on the radio more often than the originals.
Yesterday, Across The Universe, For No One and The Long And Winding Road all got tons of airplay — incredibly, Paul McCartney described her version of that last one as "The definitive version."
That was praise indeed, considering he sang the original rather well.
Funnily enough, Cilla didn't do quite so well in America, You're My World being her only Top 30 hit over there.
Elvis Presley revealed he had it on his Graceland jukebox, and he knew a thing or two about music.
She'd often say her homesickness made it impossible to focus on the USA and tour regularly.
Alfie, which she sang for the 1966 film, gave her another huge hit, but it didn't come without a fair bit of sweat, blood and tears.
Burt Bacharach, the writer, demanded more than 30 takes at Abbey Road, pushing her to the limit to get the ultimate vocal performance.
If the single's large sales were satisfying, so were his words.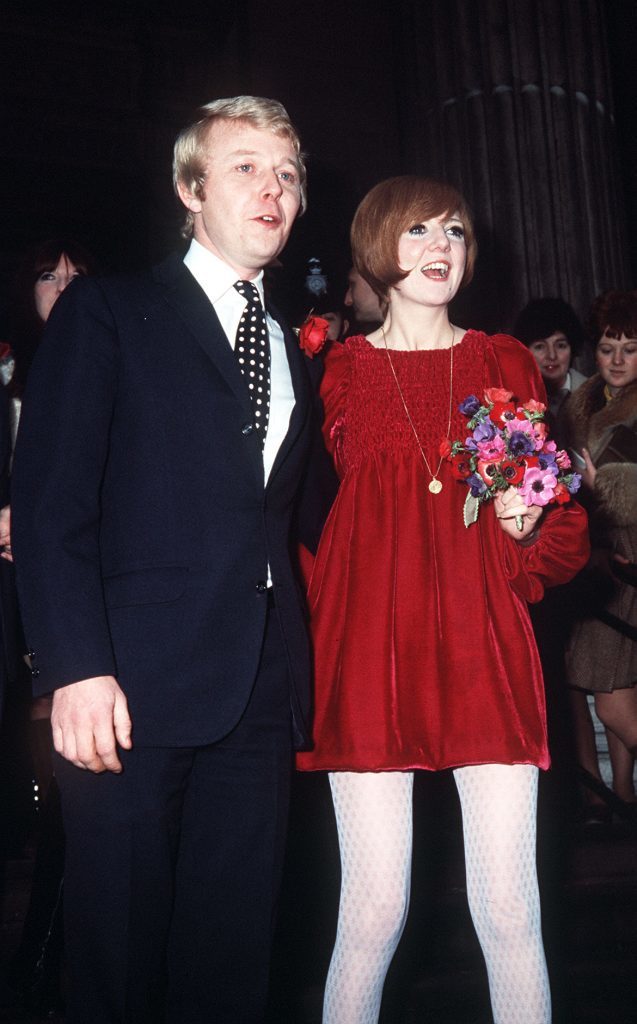 "There weren't too many white singers around who could convey the emotion I felt in many of the songs I wrote," he would say, "but that changed with people like Cilla."
Shortly after getting a deal with the Beeb for Cilla to have her own TV series, Epstein died of a drug overdose. The pair's relationship had soured, Cilla unhappy that A Fool Am I and What Good Am I? didn't get higher than No 13.
She was also angered by his public admission that he took LSD. This wasn't the world Cilla wanted to be a part of.
On the other hand, he had tried to get her a Eurovision Song Contest slot, but she refused. Sandie Shaw had won in 1967, so she felt there was no chance of two English ladies doing it in succession.
Her future husband, Bobby Willis, took over management duties, and the switch hailed a new golden period. Step Inside Love, Conversations, Surround Yourself With Sorrow and Something Tells Me (Something's Gonna Happen Tonight) were all huge hits.
Though her music career would often take a back seat to TV appearances in her later years, the girl who had started so nervously had become a singing superstar.
Cilla became the best-selling British female recording artist in the UK during the 60s, releasing a total of 15 studio albums and 37 singles.
Before she passed away last August, she would have many glorious memories to look back on fondly, not least that amazing musical success.
---
READ MORE
Cilla Black to be played by Lady Gaga in Dionne Warwick biopic
Sensational Sophia Loren has caused hearts to flutter for over 60 years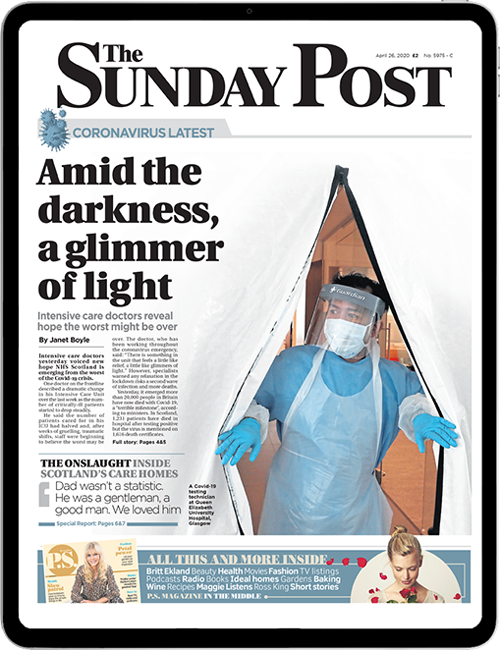 Enjoy the convenience of having The Sunday Post delivered as a digital ePaper straight to your smartphone, tablet or computer.
Subscribe for only £5.49 a month and enjoy all the benefits of the printed paper as a digital replica.
Subscribe