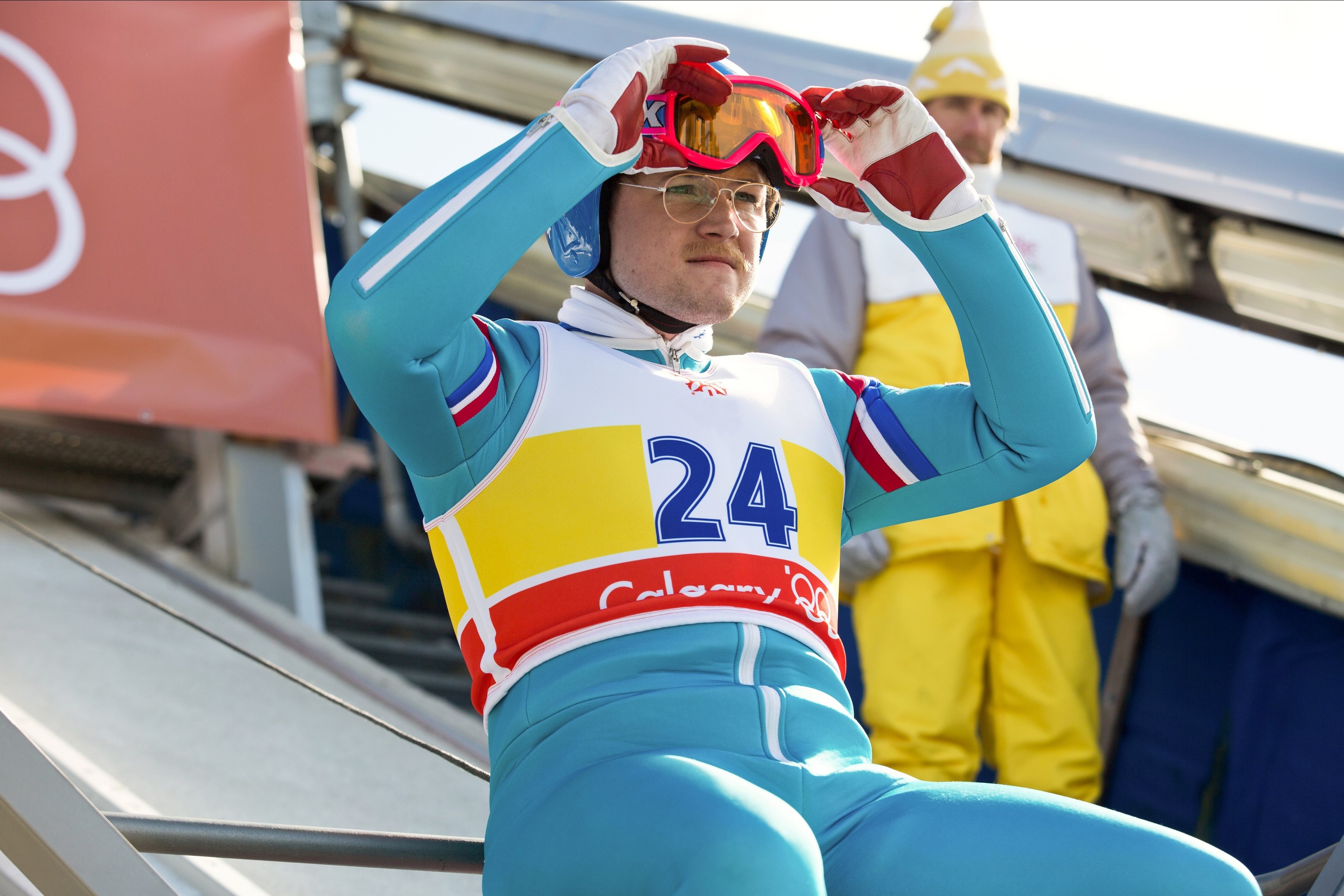 But he'd reckoned without the British public's love of a plucky loser.
"My mum and dad had flown home from Calgary the day before and I didn't think it was fair to them to drive home to Cheltenham then have to return to Heathrow to pick me up the next day," the ski jumper told iN10.
"So I told them I'd take the bus.
"But after I collected my luggage I was walking towards the arrivals hall and 30 policemen were walking towards me.
"I thought: 'What have I done? Have they found drugs in my bags or something?' but they told me they were there to escort me through the airport.
"They surrounded me and started to shuffle forward and told me to keep on moving, no matter what.
"Then the doors opened into the arrivals hall and there must have been about 12,000 people there, shouting and screaming and waving banners. It was totally unexpected."
Eddie's incredible story from part-time plasterer to worldwide affection as Britain's number one (and only) ski jumper is told in the movie Eddie The Eagle.
And although he became famous for finishing a distant last, the 52-year-old hopes the film will show people the sacrifices he had to make just to make it to the starting blocks.
"I didn't want to be portrayed as a superhero but at the same time I didn't want to be held up for ridicule," said Eddie, who often couldn't see where he was going on his jumps as his glasses would steam up.
"But they've done a great job." he said. "I've seen it three times now and it has made me cry every time."
Starring Hugh Jackman and Taron Egerton (Kingsman: The Secret Service), the film tells of Eddie's journey from making his first ski jump to competing in the sport's pinnacle event at the Winter Games in Canada just 20 months later.
"I always wanted to be an Olympian and when I started skiing I knew it was the sport for me," he recalled.
"I left school at 16, worked in Italy for three years as a ski mechanic and skied in my spare time.
"After missing out on the 1984 Games I ran out of money and realised ski-jumping was cheaper as far as practising was concerned and Britain didn't have another jumper so the competition for places wasn't going to be as tough!"
After a crash course (sometimes literally) in jumping Eddie began representing Britain in competitions – although his outfits were more of a coming together of nations.
"I'd been told about a year-round jumping centre in Switzerland so I asked my mum if I could borrow her car and drove to Kandersteg. I spent the summer of 1987 there.
"I was scraping food out of bins, I slept in the car, in cow sheds, but the great thing about it was that all the other European nations used that centre to train.
"So I met the West German team who gave me a jumping suit, because I was jumping in a tracksuit. The Austrian team gave me some new skis, because the pair I had were 40 years old.
"Then the Italian team gave me a helmet after seeing the one I was using was tied on with a piece of string as it didn't have a chin strap.
"It came off as I was flying through the air a couple of times so they donated the helmet and goggles. There was a real nice camaraderie about it."
British officials weren't so keen and the film shows how the British Olympic Association tried to hide Eddie from the media as they were embarrassed about the attention he was garnering.
They were about as successful in their aim as Eddie was in challenging the Scandinavian domination of the sport.
"It was a whirlwind for two years after the Games," said the divorced dad-of-two.
"Flying all over the world, meeting lots of people, opening shopping centres, golf courses, fairground rides, you name it.
"I was earning £10,000 an hour at one time."
Enough to pay his bus fare many times over.
Watch the trailer:
---
Eddie the Eagle is at cinemas now.
---
READ MORE
British skiing bosses clipped Eddie The Eagle's wings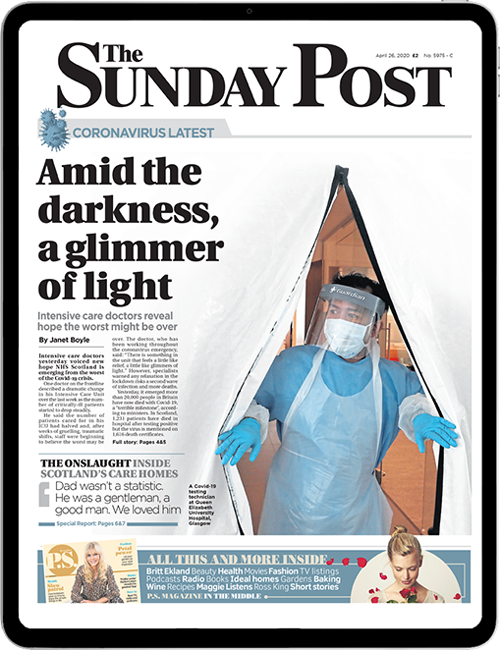 Enjoy the convenience of having The Sunday Post delivered as a digital ePaper straight to your smartphone, tablet or computer.
Subscribe for only £5.49 a month and enjoy all the benefits of the printed paper as a digital replica.
Subscribe