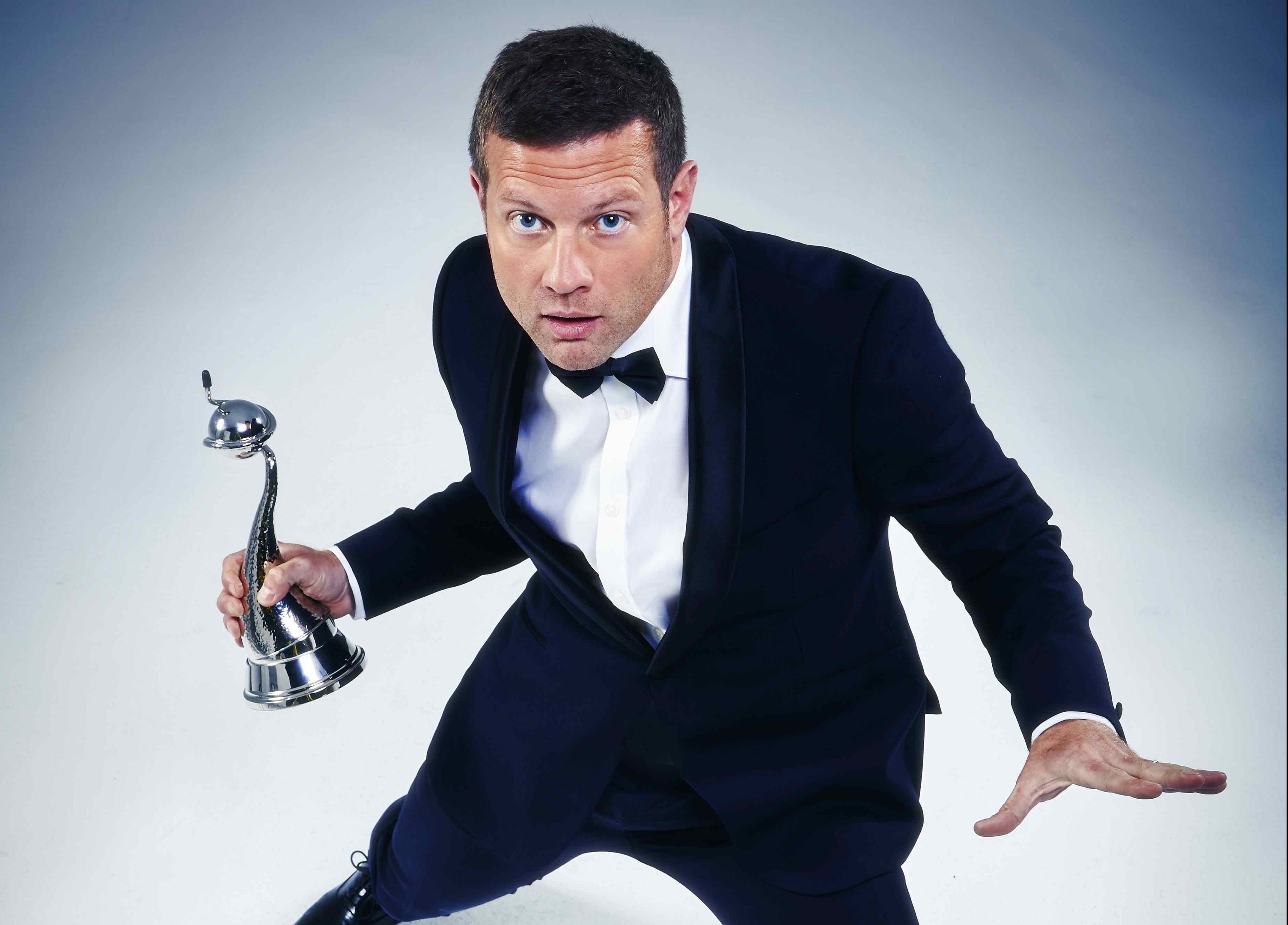 He pulls in big audiences for his Radio 2 show and his steadying presence on The X Factor was only fully appreciated when Olly Murs and Caroline Flack struggled last series.
There's a double dose of Dermot this week.
His new entertainment series The Getaway Car has just started on BBC1 on Saturday nights.
And on Wednesday, Dermot, who loves live TV, will be in his element when he hosts the prestigious National Television Awards from London's O2 Arena.
The showbiz spectacular is on ITV1 from 7.30pm.
Dermot tells iN10 the big broadcasting moments that shaped him.
EARLY START
My first big break was as a runner for a documentary-making company.
I'd just graduated from university and sent 200 letters, getting 190-odd straight nos and just two yesses.
It was quite a stern place, but it instilled a work ethic in me. And I think starting from the ground up is really important in television.
LUNCH DATE
Light Lunch was crucial for me. I was asked to do the warm-ups and one day Andi Peters was a guest and saw me in action.
A week or two later we had a coffee and he said he liked my showreel and wanted to get me on screen.
That led to me getting T4, which was huge.
I've had a few conversations with Mel and Sue, who led Light Lunch, since and they remember my early days.
WEDDING DAZE
T4 was my first ever live stuff and once you've got that taste, you either love it or hate it – I loved it.
Ben Shepherd, who was doing it at the time, was going to Cornwall for a wedding and being asked to step in was the most exciting thing.
It really was a baptism of fire and I was petrified but I really enjoyed it and I was kept on as a host.
I learned that you can't think about all the people at home watching – you'd go out of your mind if you did.
BROTHERLY LOVE
I got a call saying they wanted me to help create a live nightly show, Big Brother's Little Brother. I got such a buzz from it.
The team would come back every year and we had a lovely following.
I did it for seven years and it was very emotional when I came to leave.
I found a link recently for what I thought was one of my better shows – and watched it with my head in my hands!
I always reckon you don't have good shows or bad ones, they're usually in between, and you have to take the rough with the smooth.
RADIO GAGA
#SaturdaySession ALERT: @earlmusic_ is singing live for @radioleary NOW https://t.co/tT66BkQzy5 pic.twitter.com/YGSiV7kOFJ

— BBC Radio 2 (@BBCRadio2) January 9, 2016
When Radio 2 came knocking I had to take it. I'd actually been talking to Radio 1 and I was young at the time – it was 2004 – for the station, but there's a real heritage to the place.
It was a privilege to have my own team on Saturday afternoons and we're able to break new acts.
Amy Winehouse's first session with Back to Black was incredible and we gave Adele radio play, too.
I had to calm down a bit on radio and not speak too fast.
I got a great bit of advice from Terry Wogan right at the start. He told me not to be afraid of the silence – a quiet pause can be like a nod or wink that you can see on TV.
X MARKED THE SPOT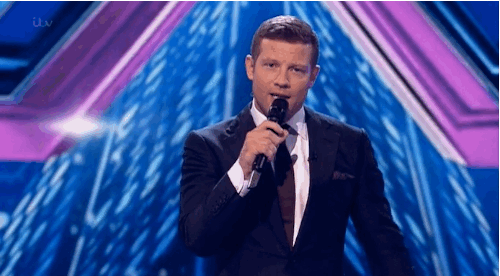 The X Factor felt like I'd had a transfer to a Premiership team. It's a juggernaut of a show and my first thought was, 'why on earth do they want me?'
I was working in the States and I kept thinking about it and making notes as to why I should and shouldn't do it.
In the end, the pros outweighed the cons and it really came down to whether I wanted to host a live entertainment show on Saturday night – and I did.
But I knew that with someone as big as Simon I'd have to find a way of getting my own personality out there.
The first live show passed in a haze. I couldn't tell you who was on it, but I do remember the feeling very distinctly.
The 30 seconds before you go on are the most terrifying you can imagine.
You're stood behind those big doors thinking, "I really don't want to do this," but then you have this amazing feeling of exhilaration.
Would I go back? Well, I'd be very surprised if I end up doing X Factor again – but I do miss the live shows.
NTA NATURAL
I love doing the National Television Awards and got the gig after Trevor McDonald stepped down.
It used to be a relatively sedate show at the Albert Hall, but now it's at the O2 which can have 20,000 people.
I always have a little peek out before the show starts so I don't get intimidated stepping out there live for the first time.
It looks very civilised and glamorous – but when the first ad break comes, people are clambering over seats to see each other or running away for crafty fags. So the baby goes out with the bathwater when it comes to the script.
I'm lucky enough to be a TV kid so I've gotten to know people I've admired, like Graham Norton or Jonathan Ross, and don't get star struck.
But a few years ago Luiz Urzua – who was last one out among the 32 Chilean miners – came along to present an award and he was a true inspiration. We went along to the Chilean Embassy for a drink afterwards.
SPACED OUT
Live From Space was the first show I did after The X Factor.
There were so many great things about The X Factor, but it took up eight months of the year and it could get frustrating that you couldn't do other shows. So to get the chance to do that was amazing.
NASA opened their doors, no secrets, and we got 10 days amazing access to the International Space Station. It was a privilege and I've been obsessed since.
DANCE STUNNER
I had the idea for my 24-hour danceathon when I was on holiday in Italy.
I'd sent a bit of a drunken text about doing it for Comic Relief – and was amazed when they said it was a great idea. At one stage, I danced for three hours during the night and only raised about £3,000 and I thought we'd really struggle.
But then Radio 2 got behind us and we reached the £200,000 we were hoping for and just carried on.
By the end of the day I think we did £643,000 and when we closed the book it was over £1 million, which was very humbling.
I got told off for swearing live on air – but I was so tired I didn't even know I was doing it!
FAST GETAWAY
You never know with a new series but I got a good feeling about The Getaway Car from the start.
It was my real next big show after The X Factor and it was nice to feel someone else other than ITV had faith.
It's like Total Wipeout behind the wheel of a car meets Gogglebox and it's a good early evening entertainment show that was a hoot to make.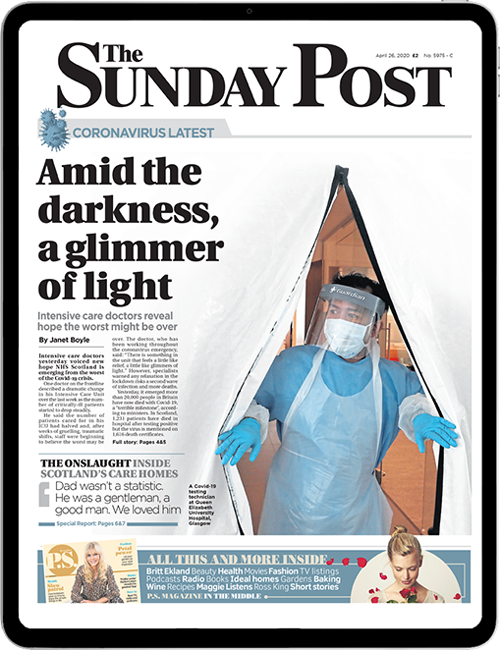 Enjoy the convenience of having The Sunday Post delivered as a digital ePaper straight to your smartphone, tablet or computer.
Subscribe for only £5.49 a month and enjoy all the benefits of the printed paper as a digital replica.
Subscribe