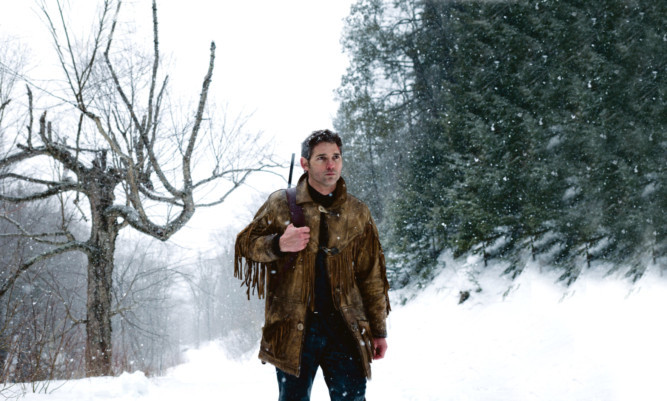 Eric Bana started out performing in a comedy but has been showing us his serious side ever since.
Roles in Munich, Hulk, Troy and as the villain in Star Trek make Australian TV sketch show Full Frontal, which Eric starred in for three and half years in the mid-90s, something of a distant memory.
But clearly the desire to make people laugh is still burning inside Eric as, when he was offered the role of psychopathic criminal Addison in Deadfall, it was the character's comic traits that appealed to him most.
"I found him quite hilarious actually, which is one of the reasons I wanted to play him," he smiled. On seeing the movie you'll probably reach the conclusion that Eric has a very twisted sense of humour.
Addison and his sister Liza (played by Olivia Wilde) are forced to go on the run after their casino heist getaway car hits the skids in thick snow.
While Liza finds solace with a recently released prisoner on his way home to his family's Thanksgiving Day dinner, Addison arrives at the house ahead of her and makes himself an uninvited and unwelcome guest.
"He's a very complicated, screwed-up guy," agreed the 45-year-old father of two.
"Someone who, on the surface, has a handle on himself and his sister but as the story progresses and we head towards the final act, we discover that he's not as in control as he would like us to believe.
"But I didn't really see him so much as a bad guy. He had sort of a strong purpose in what he was doing.
"That's what makes all those characters scary, knowing that you can't negotiate with him.
"In his mind, what he's doing is completely and morally correct and there's a real sound reason for it. It's not the actor's place to judge.
"I'd be more than happy to be morally corrupt for a few months for the benefit of my career."
The family that Addison takes hostage is stacked full of acting talent. Kris Kristofferson plays sullen retired sheriff Chet, but it's Sissy Spacek, fresh from making a triumphant return to movies as Missus Walters in The Help, who steals the show as homely mum June.
"Working with Sissy was the hugest thrill," declared Eric.
"I'm the biggest fan of the era of cinema that people like Sissy and Robert Duvall came out of, so to meet Sissy and to get the chance to not only work with her but to work with her so closely she's in all of my key scenes was exciting."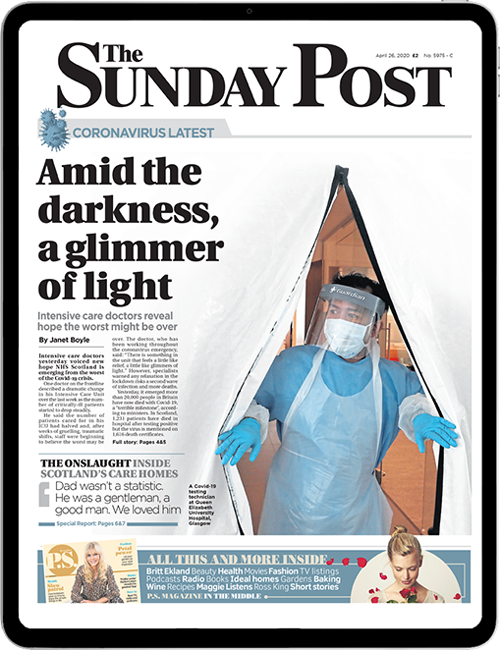 Enjoy the convenience of having The Sunday Post delivered as a digital ePaper straight to your smartphone, tablet or computer.
Subscribe for only £5.49 a month and enjoy all the benefits of the printed paper as a digital replica.
Subscribe