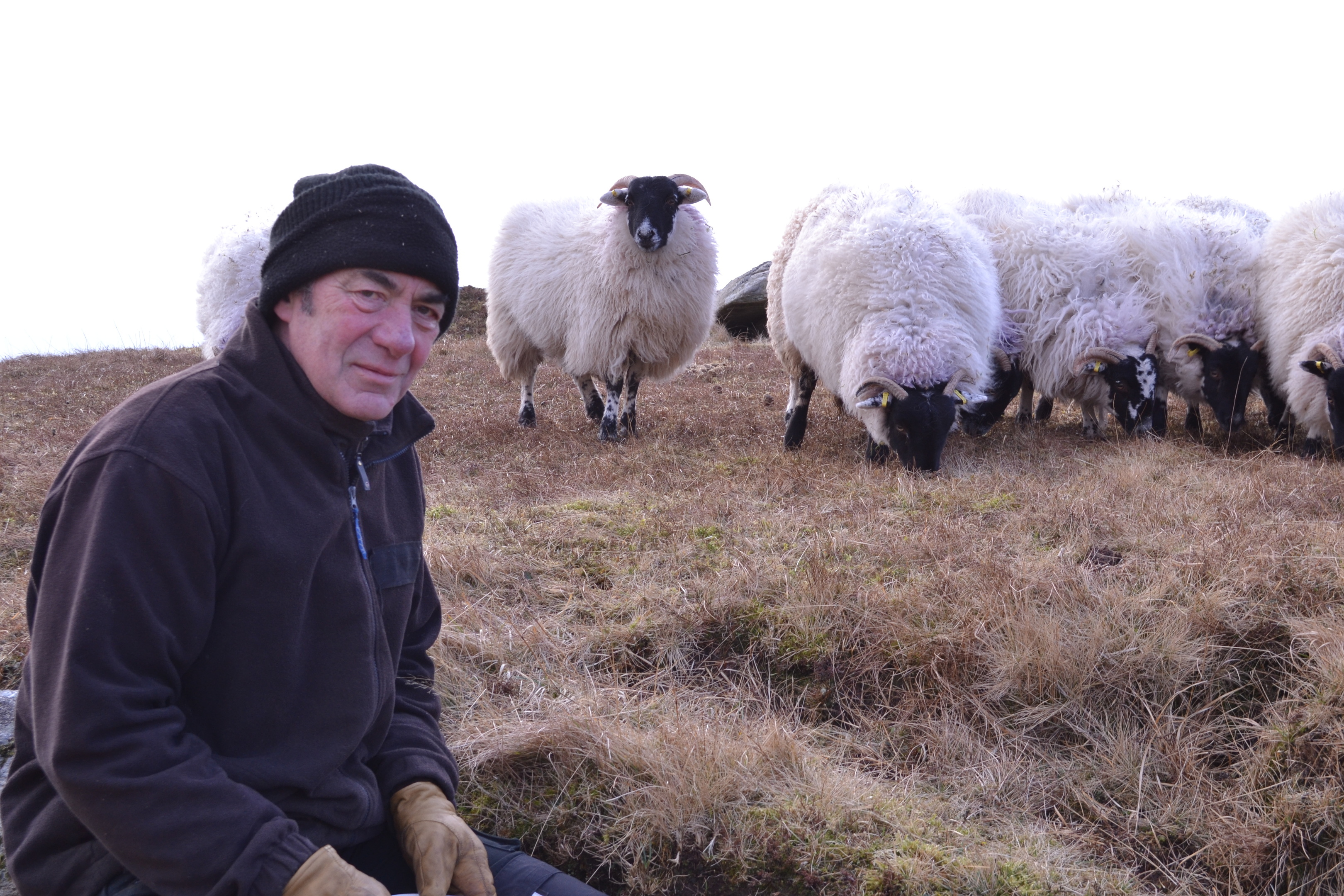 Sandy Granville, 62, gave up his job as a barrister in central London to move to Lewis 14 years ago.
He's one of five farmers in Scotland featured in This Farming Life, which will air on BBC2 over three consecutive nights this week.
It shows Sandy sea-shepherding, the ancient practice of leaving his sheep along with those of other farmers from the surrounding area on uninhabited islands in the Outer Hebrides.
The bracing air and diet of heather rather than grass is credited with producing the best mutton in the country, with Sandy taking regular orders as far south as Bristol for his tender meat.
"I have a role in a dying way of life," Sandy told The Sunday Post. "To see us old chaps staggering up the hills after our sheep is rather comic.
"It's reaching a critical point. I have a colleague on the Isle of Harris and when he can no longer get up on the hills that will mean four villages won't be able to keep their sheep up there.
"I would love to think we could get another generation doing this, and hopefully the programme will attract young and eager people to carry on this work, but if we are to be the last we are having a great time doing it."
Sandy's mum was born on Lewis, where his grandfather ran a farm. Orphaned at a young age, she moved with her sister to Edinburgh where they both became nurses.
"I think she would have been quite disappointed to find out I'd given up a career in law to take up crofting.
"She liked coming back to the islands to see their family but my mother was keen for me to do something she saw as more civilised. It's a tough job being a crofter, especially in those days."
Sandy and wife Ali, also a lawyer, decided to sell up in 2002 when their two sons went off to university. Sandy bought his farmhouse in Tolsta Chaolais over the phone without even viewing it.
"Ali was quite ill at the time so I think I was the driving force behind the move but she loves the way of life. She has always loved animals and keeps her own chickens and we tend the cattle together."
Softly-spoken Sandy says learning to live with being a two and half hour ferry ride away from the mainland compared to the hurly burly of London life wasn't as big an adjustment as you would imagine.
"Generally everything is more expensive here but there aren't any real disadvantages and so many advantages.
"The climate is better than the mainland. The island has a district hospital, normally you only have one of those for every 250,000 people. Well we've only got a population of 25,000. And the roads are beautiful. We are getting more than our fair share of public money up here."
He does admit, however, that one local ritual does inhibit his desire to attract newcomers and carry on the art of crofting after he has been forced to hang up his crook.
"They have a tradition of not being at all kind to beginners," he laughs. "None of the shepherds have any time for people who speak with a south of England accent like I do. It's not until you turn up with a good dog that they'll pay you any interest at all."
The first three-parts of the 12-part This Farming Life are on BBC2 on Monday, Tuesday & Wednesday at 7pm.
---
READ MORE
Meet Scotland's Lady Lairds living in a real-life Downton Abbey
'I have a different mummy side only my friends and family see', says TV presenter Julia Bradbury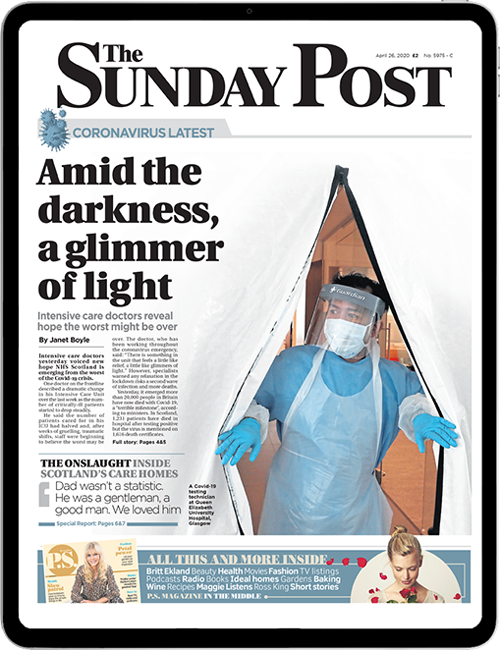 Enjoy the convenience of having The Sunday Post delivered as a digital ePaper straight to your smartphone, tablet or computer.
Subscribe for only £5.49 a month and enjoy all the benefits of the printed paper as a digital replica.
Subscribe