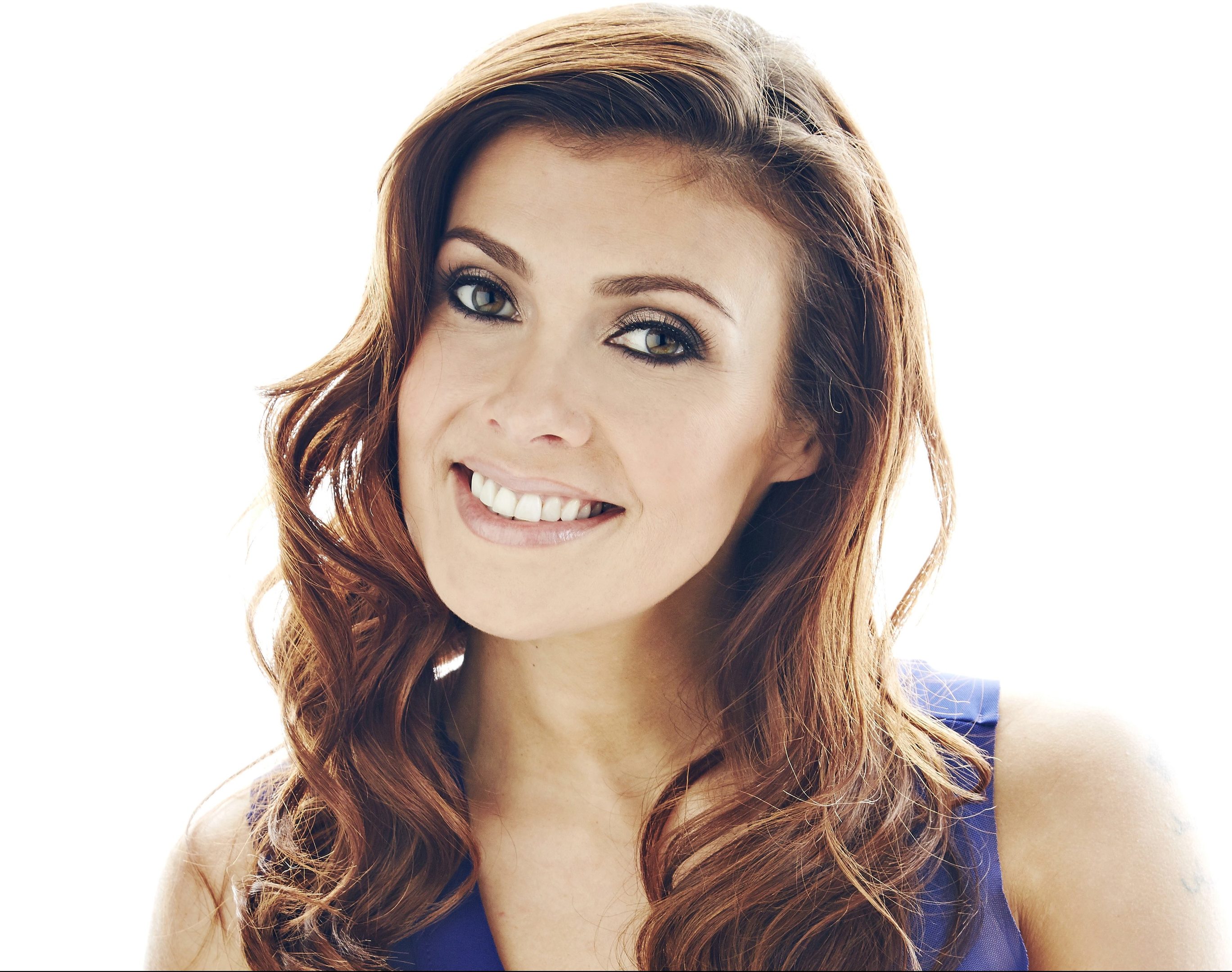 TURNING 40 is one of those birthdays that you hope will either slip by unnoticed or you're happy to mark in style.
When Corrie star Kym Marsh shares how she's planned not one, but two, celebration bashes we're left in no doubt how she views next week's milestone.
And, after a somewhat turbulent life that has seen her twice divorced, she settles down to tell us why she's contented and positive about the future.
"I'm definitely treating 40 as a celebration," Kym told iN10 on the set of the nation's favourite Street.
"Apart from the usual thing as a woman, 'Is this when everything starts dropping off?' I'm certainly not dreading it.
"I'm actually quite happy. I'm in a good place in my life.
"I've got wonderful children, I've achieved a lot in my career and things are good at Corrie.
"There are a lot of people that might look at their life at 40 and think they haven't had kids yet or still aren't fulfilled with their job. I'm very fortunate.
"I'm not one for looking too far ahead.
"I believe in living for the moment."
What's obviously adding to the happiness is her relationship with 26-year-old Matt Baker.
The super-fit personal trainer, who helped her get into top shape for her bestselling fitness DVD Power Sculpt, obviously has a romantic side, presenting her with love poems.
"I've not spoken too much about it because I want to keep that to myself," she confides.
"But I am very happy and I'm in a very stable, loving relationship."
The double dose of party planning was down to Kim's son David's big birthday.
He turned 21 in April, so they had a joint party last month rather than each celebrating separately.
For her actual birthday, June 13, Kym says passports have been looked out.
"We're going to hire a big villa somewhere abroad and have a great week away with family and friends.
"And then there will be a quieter week."
It's the second big milestone of the year for Kym.
Just a few weeks ago she clocked up 10 years of playing Michelle Connor in ITV's legendary soap.
She can still recall the moment a decade ago, stirring a pot of spag bol in the kitchen, when the call came through.
She giggles as she admits the meal was swiftly ditched as they went out to toast her success!
And she can't help smiling when she recalls seeing a YouTube clip of her early days.
"Somebody put up a clip of my first episode and I was rubbish!"
In more recent times former X Factor winner Shayne Ward joined the cast as Michelle's cousin.
Kym, whose Corrie breakthrough came after her part in pop group Hear'Say came to an end, says she understood the initial criticism Shane faced.
"You're not allowed to be seen as a serious actor if you come from the music world," insists Kym, who landed the Weatherfield role just as Hollyoaks also tried to sign her.
"I had a lot of doors slammed in my face. I was aware I had more to prove than most.
"I was dropped by my record label and I wasn't sure I wanted to try to get another one because I found that life quite lonely.
"I was offered a musical theatre job in London's West End and I got the bug for acting I'd had when I was younger.
"My agent said I'd have to do other things and it'd take a couple of years, but I was here in 12 months."
It's typical of Kym's resolve – fun and smiley, behind her geek chic glasses there's a definite inner steel.
"I'm a determined little thing," said Kym, who's right at the heart of the action this week as Steve finds out about Michelle's fling with Will.
"My mum and dad always said I was like that from when I was a baby.
"I've got a fire in my belly and I don't like to be told I can't do something.
"I am quite an ambitious girl but I'd never have believed I'd still be here 10 years on.
"I was brought in for four episodes and then it was for six months.
"Every time my contract was up for renewal I kept thinking, 'No, they're not going to keep me'. I still do that now to be honest."
Kym's 'other job' is being mum to David, 19-year-old daughter Emelie, a singer who appeared on The Voice, and her "wonderful five-year-old" Polly.
It's clear she adores her kids and she admits that having Polly after the heartache of losing son Archie, who died just moments after being born some 18 weeks early, was extra special.
Of course she's never forgotten the loss and she's been a tireless champion of baby charities like Bliss and supporter of those who have faced similar tragedies.
"I work a lot with charities. It doesn't take a lot to give something to someone who needs help.
"I like to think that being in such a big show as Corrie gives you a bit of a voice.
"And I do speak about my own experience because someone out there just might benefit.
"I'll maybe get a direct message on Twitter from someone's who's suffered the loss of a baby and I'm happy to reply.
"It helps me to talk and it might help them too."
In this shocking year for celebrity deaths, there was one that hit home very personally to Kym.
She was a close friend of David Gest and was due to co-host a stage tour with him this summer.
He was found dead in his London hotel room in April, aged 62.
"The last time I spoke to him he was talking really positively about his future plans.
"To find out two weeks later that he'd died was just one of the most tragic things I've ever heard.
"It's a huge loss. He used to call me his little sister and he seemed like my big brother.
"I could call and talk if I needed him and he knew he could do the same."
So, what was the larger-than-life entertainer really like?
"He was a joker," she smiles fondly.
"He was very eccentric man. I used to say he was wonderfully weird and he'd have a giggle at that.
"He always had a joke to tell and they always started, 'I have a cousin…'
"He was just a lovely, sensitive, generous man who loved bringing a smile to people's faces."
Kym may have anxiously awaited contract offers over the past decade but she's such a fixture she's been tipped as "queen of the cobbles" with Ali King's imminent departure.
"That's a very funny thing to hear and I don't really know how that's come about," she adds, looking round the sets that millions feel are a home from home.
"But it's nice to be given big stories to do.
"I have been really busy already this year and I know I'm going to be very busy coming up.
"There are lots of exciting times for Michelle."
---
READ MORE
The stars are out for the British Soap Awards 2016
Alison King explains why it is time to say goodbye to Coronation Street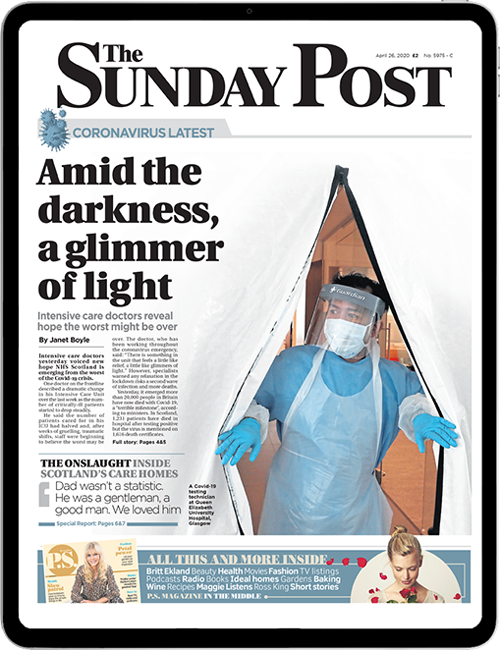 Enjoy the convenience of having The Sunday Post delivered as a digital ePaper straight to your smartphone, tablet or computer.
Subscribe for only £5.49 a month and enjoy all the benefits of the printed paper as a digital replica.
Subscribe